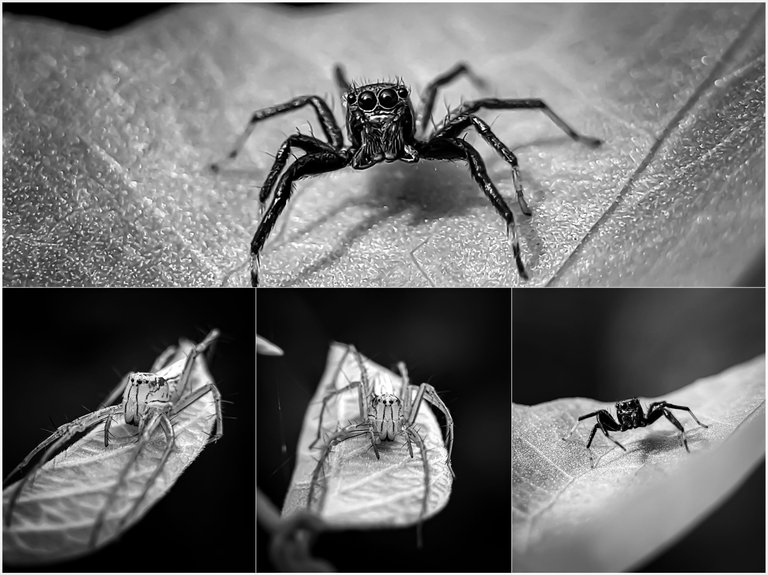 This is my entry for the daily #monomad challenge
Oxyopes salticus is a species of spider that I often and easily find in grass areas when I hunt for macro photos. This spider from the Oxyopidae family prefers to spend its time in the leaves of wild plants. He doesn't make round nests like other spiders but only stretches out a few webs. More than that, this spider chooses to wait for its prey by hiding behind the leaves.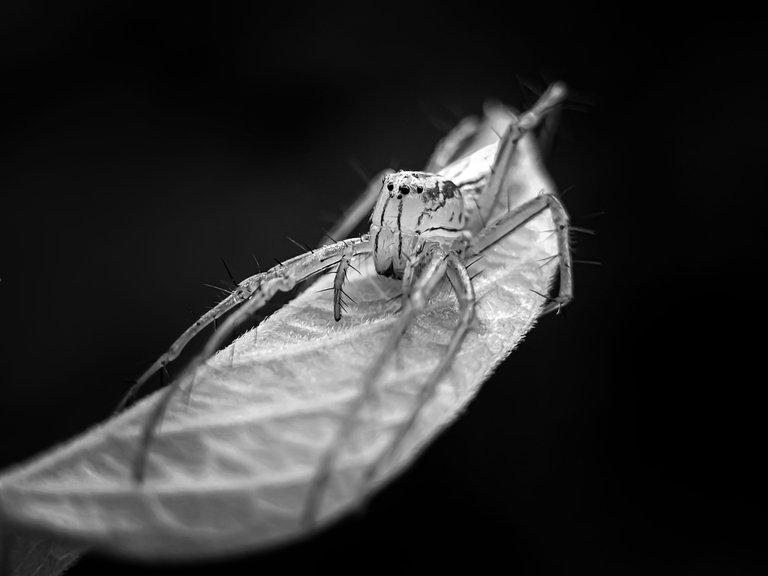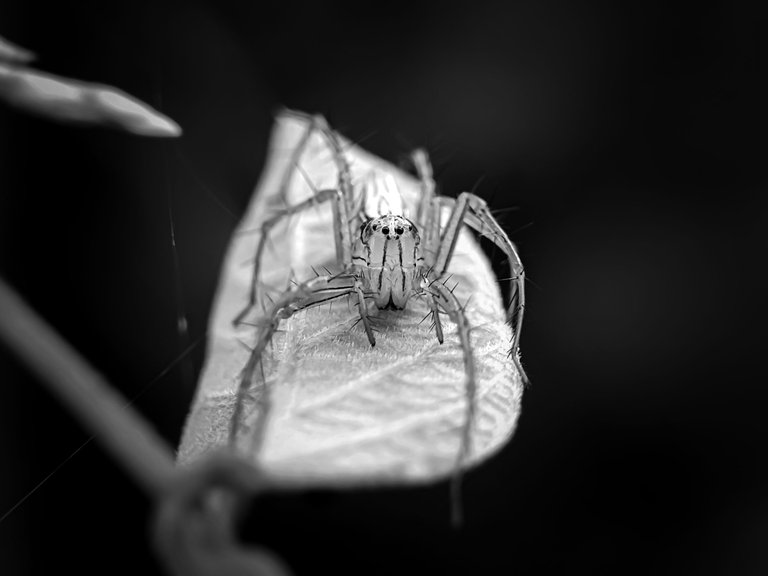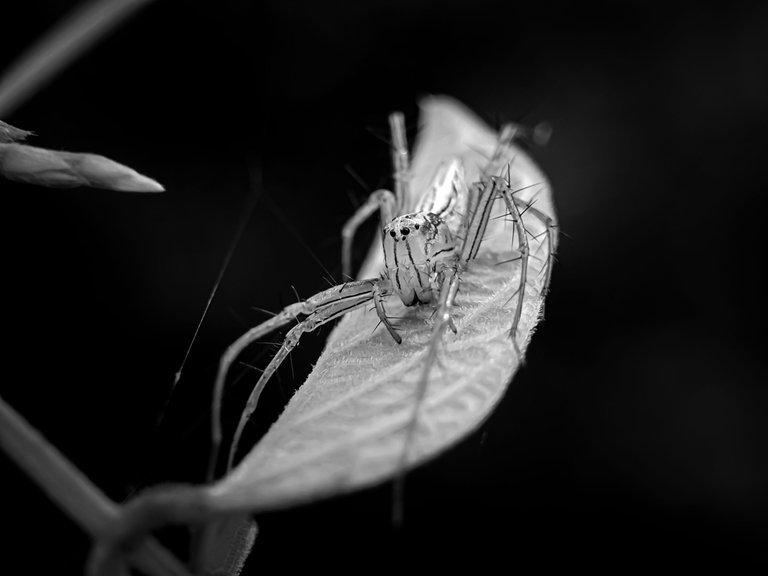 And in the second photo there is a species of jumping spider, the Cosmophasis. Cosmophasis is a genus of spiders in the family Salticidae. I have also found this spider several times in the leaves, but its existence is somewhat rarer than the spider above. And the size is smaller with more color combinations.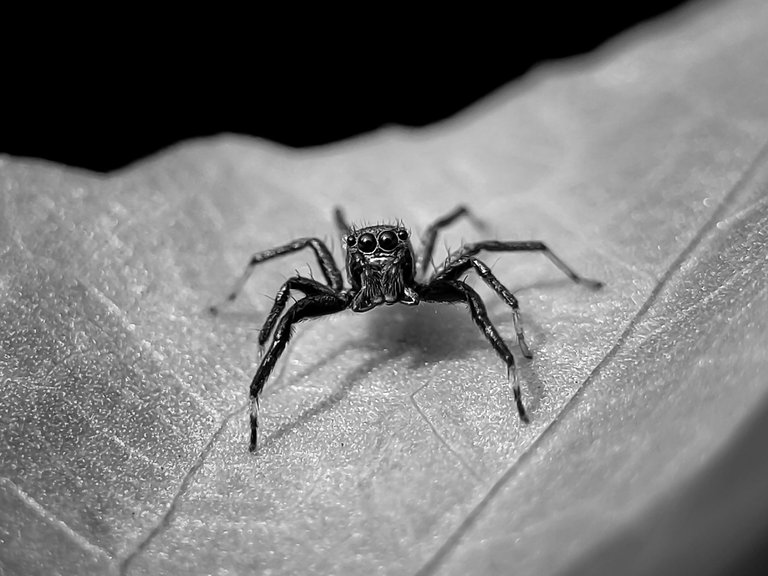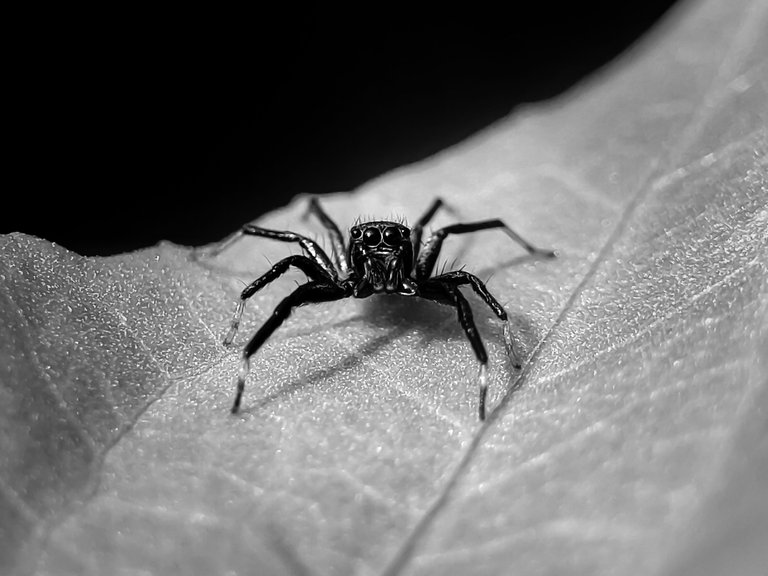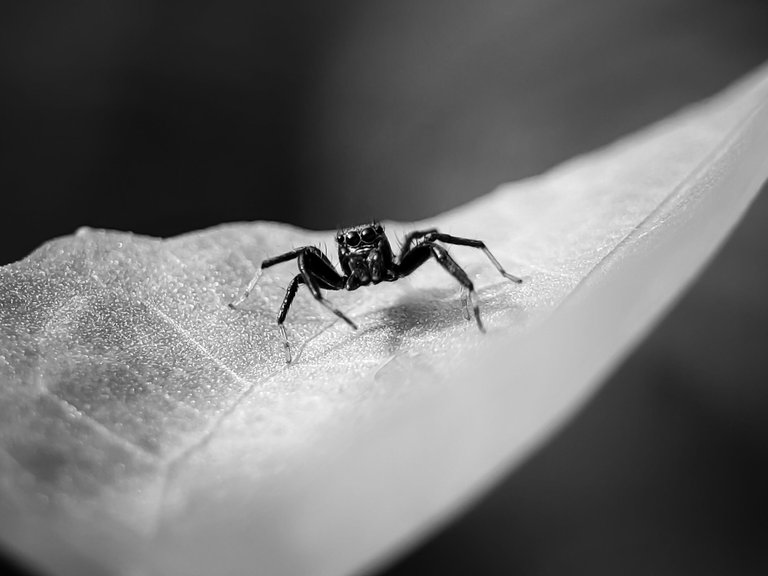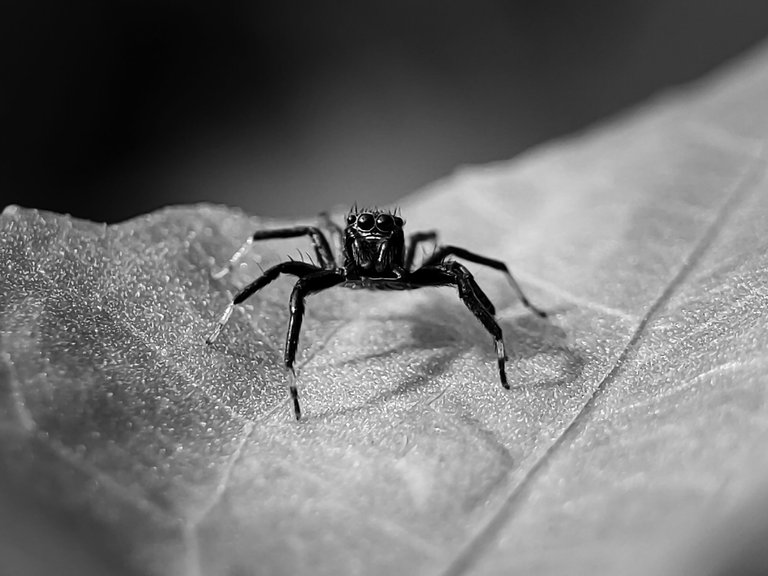 | Camera | Vivo V2040 + Macro Lens |
| --- | --- |
| Category | Black & White Photography |
| Processed | Lightroom |
| Location | Tanah Luas, Indonesia |