Hello Everyone..
This is my entry for the daily #monomad challenge
In this post, I again want to share some photos of the type of mushroom "Kulat Geulungku", that is the popular name of this mushroom in the area where I live. "Geulungku" itself is a traditional tool used for rasp coconut in Indonesia before the existence of coconut rasp machines. And the eye of this coconut raps tool is similar to the shape of a mushroom with the scientific name Schizophyllaceae.
This fungus is very easy to find on rotten areca nut plants, grows throughout the year and of course like mushrooms in general requires a slightly humid atmosphere. And below I have uploaded some photos of "Kulat Geulungku" which I mean, I hope you are interested and like it.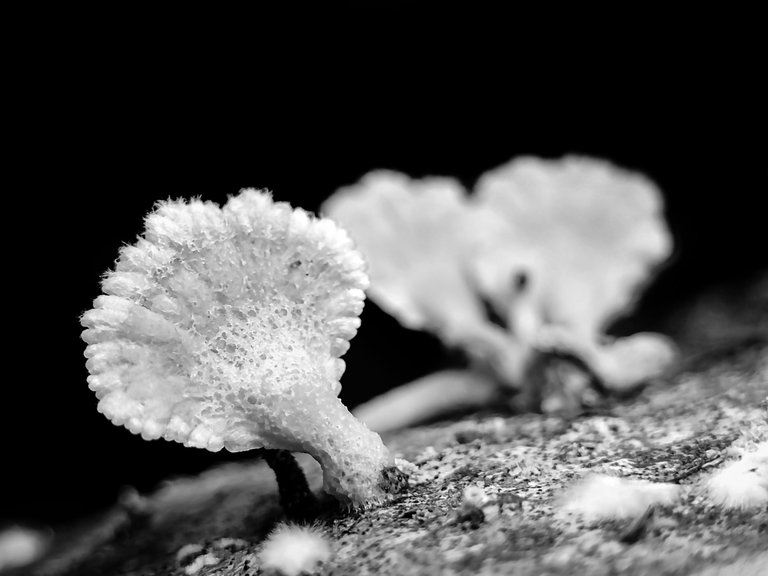 Kulat Geulungku (Schizophyllaceae)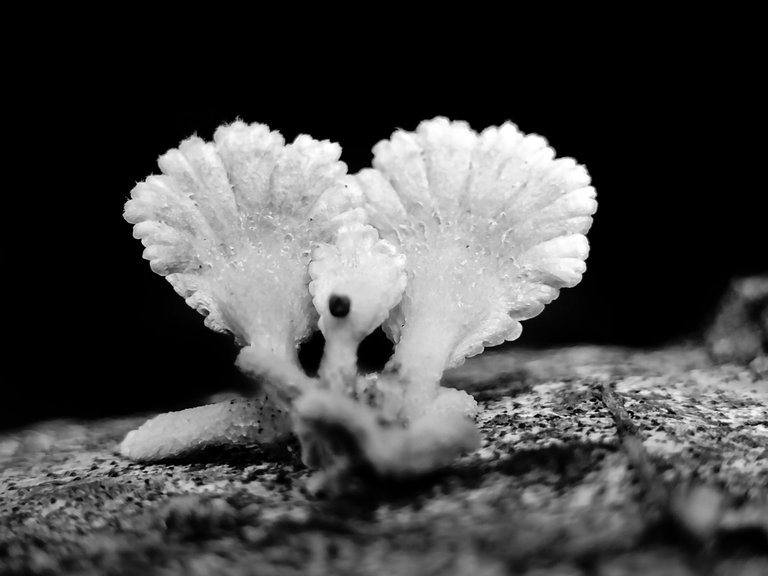 Kulat Geulungku (Schizophyllaceae)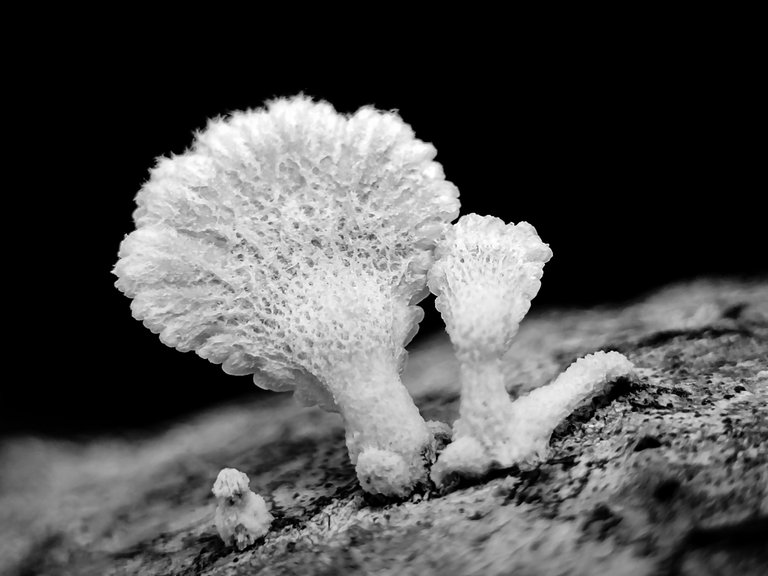 Kulat Geulungku (Schizophyllaceae)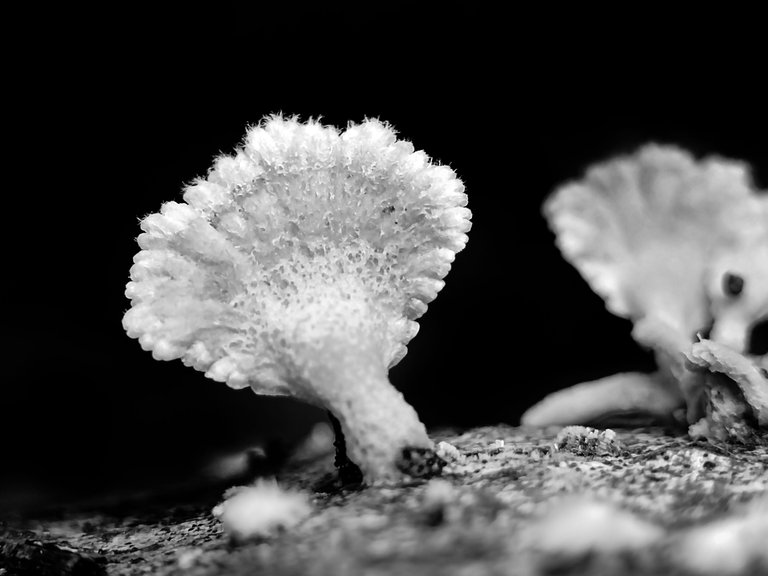 Kulat Geulungku (Schizophyllaceae)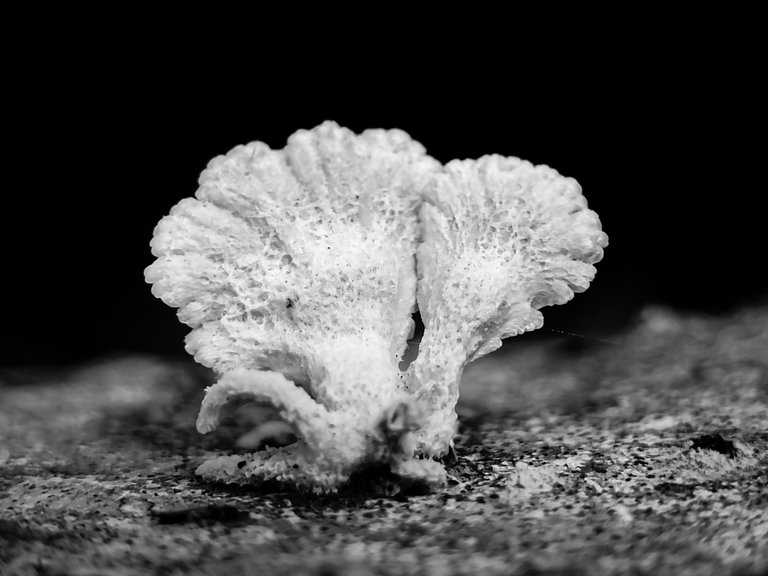 Kulat Geulungku (Schizophyllaceae)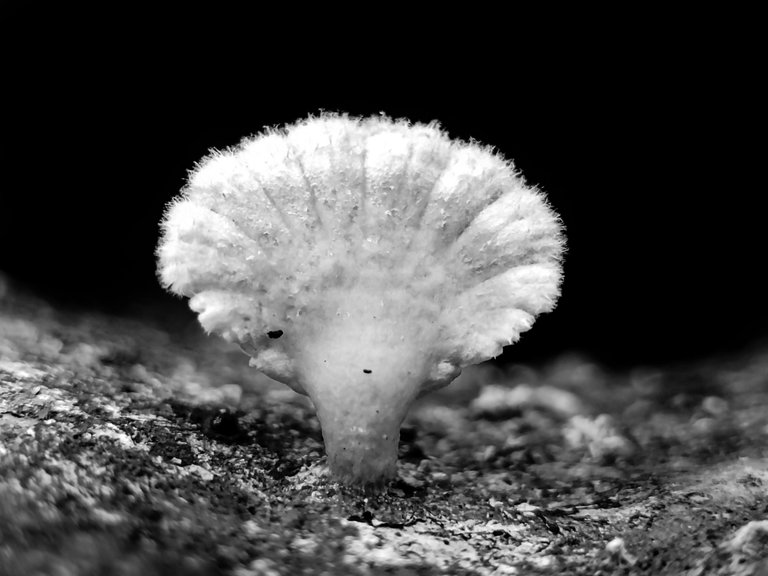 Kulat Geulungku (Schizophyllaceae)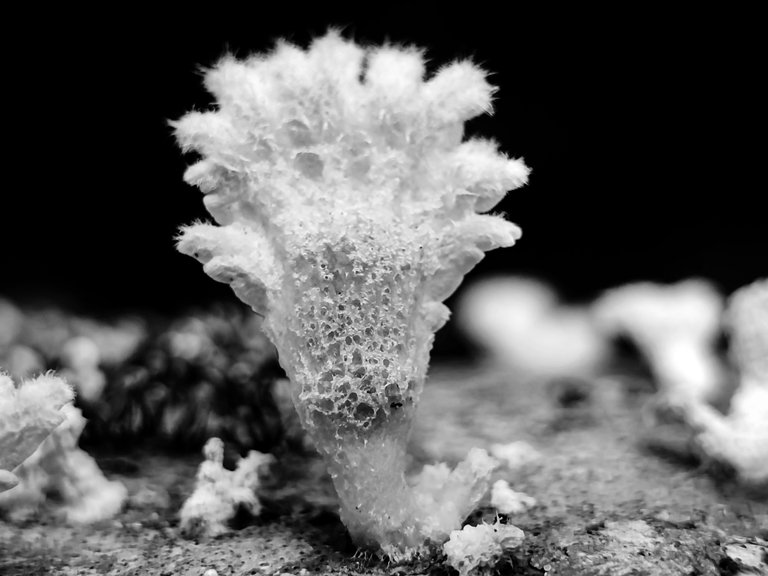 Kulat Geulungku (Schizophyllaceae)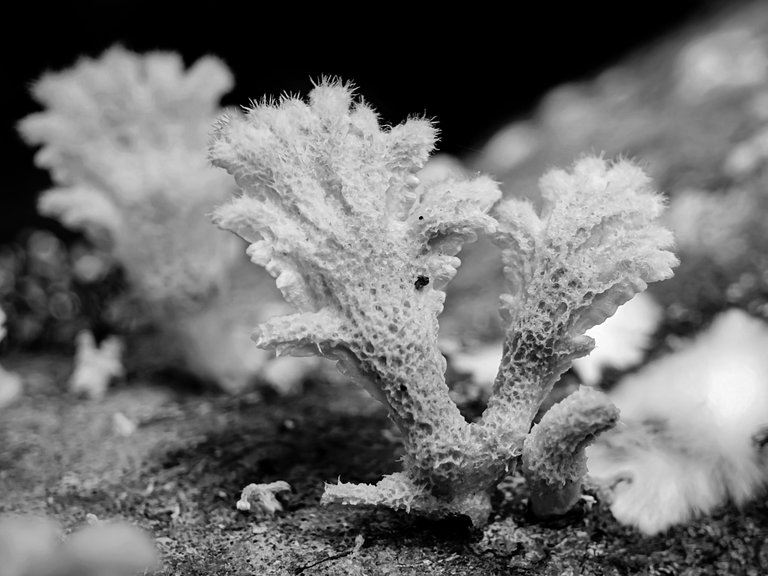 | Camera | Vivo V20 + Macro Lens |
| --- | --- |
| Category | Black & White Photography |
| Processed | Lightroom |
| Location | Tanah Luas, Indonesia |