This is my entry for the daily #monomad challenge
In this post I again want to share some photos of spiders that I got on the edge of the rice fields when I was on a mushroom hunting trip to the oil palm plantation.
Previously this spider was in the stem of a plant that was deliberately planted to become a fence or barrier between one garden and another. Because of the spider's standing position on the stem of the plant, of course it would be very difficult for me to photograph it.
I ended up trying to get the spider to move somewhere else. I chose the dried plant leaves available on site. And yes, maybe I was lucky because finally the spiders wanted to move to the dry leaves that I offered and I managed to take some pictures of the spiders. Here are some photos: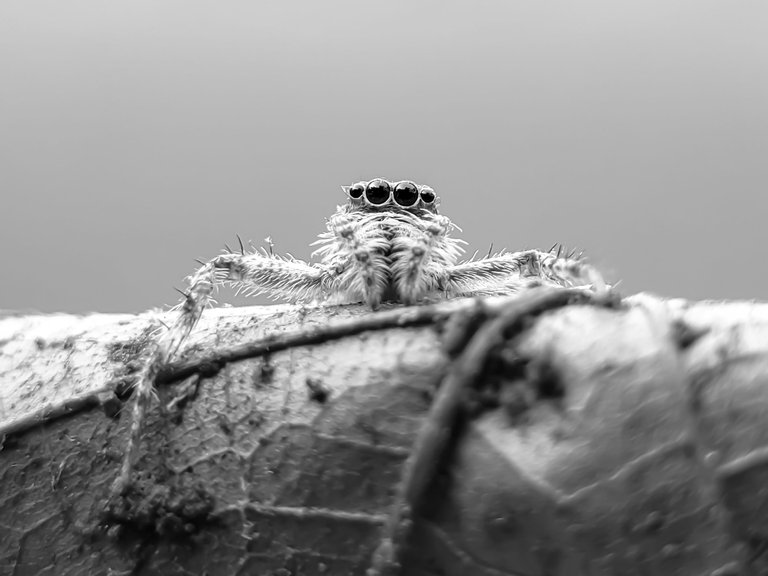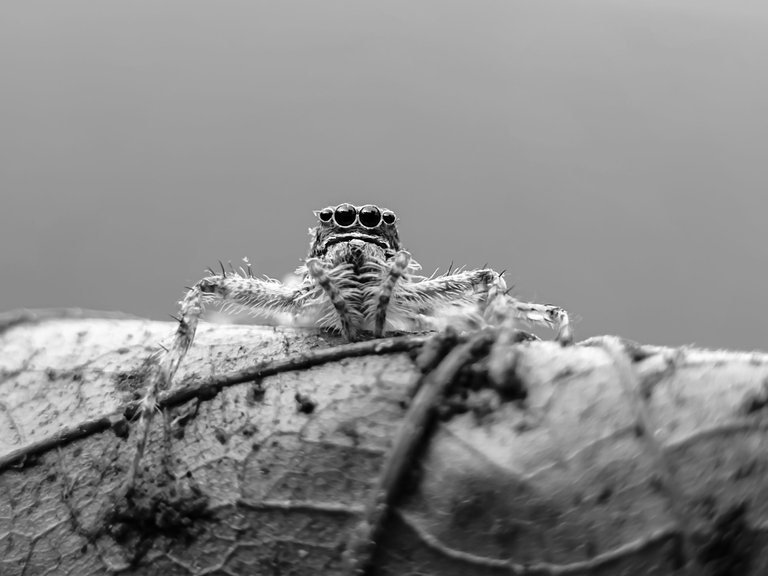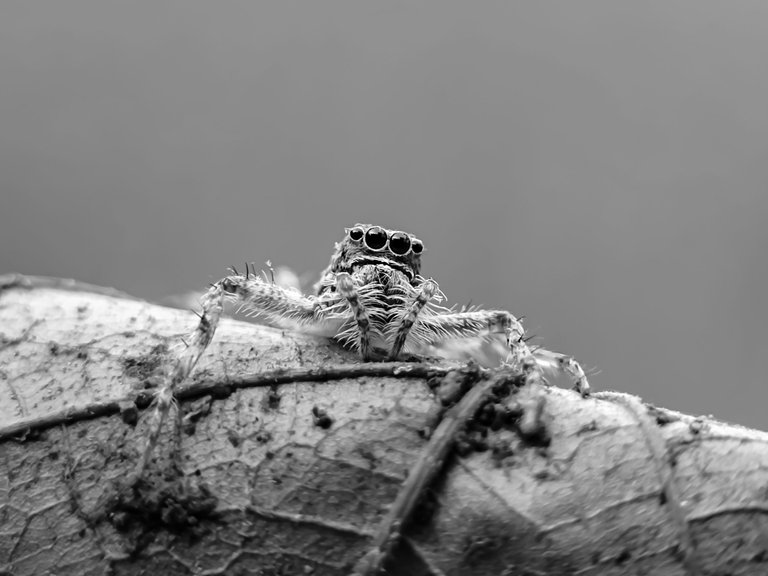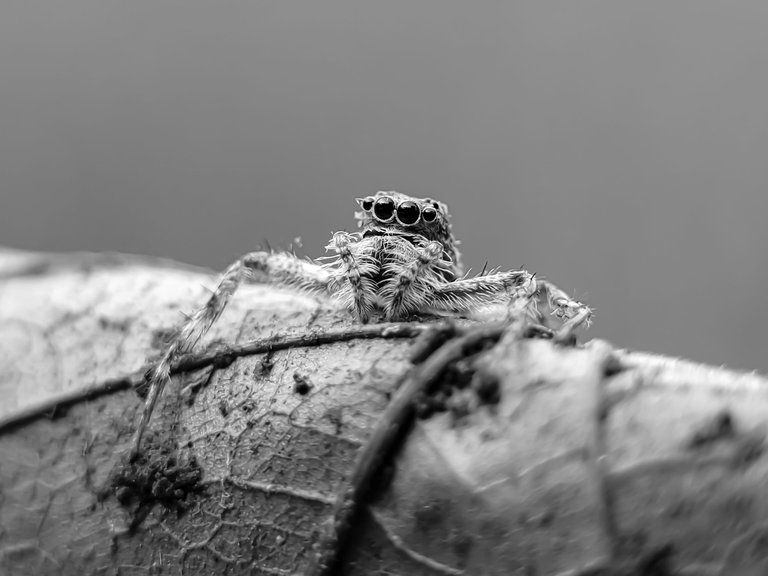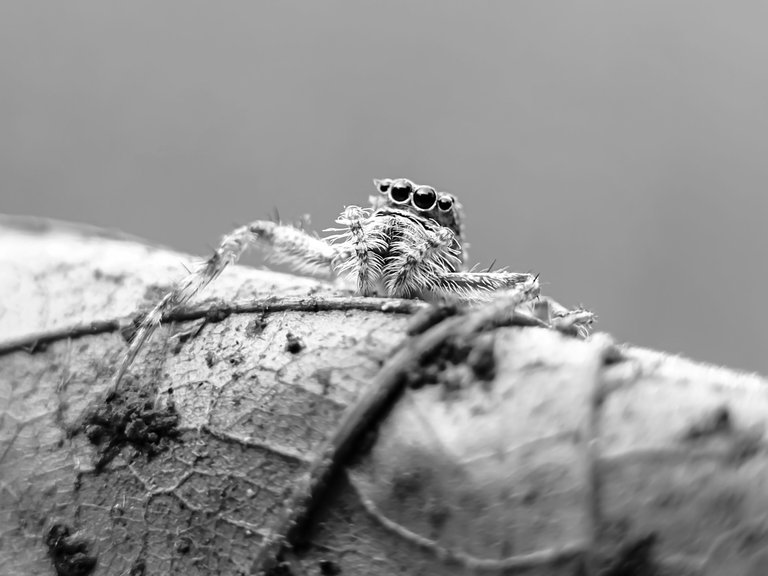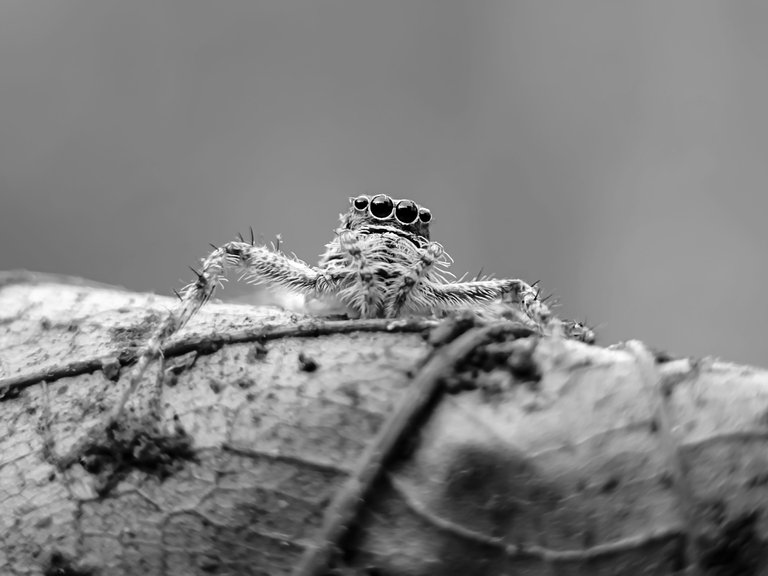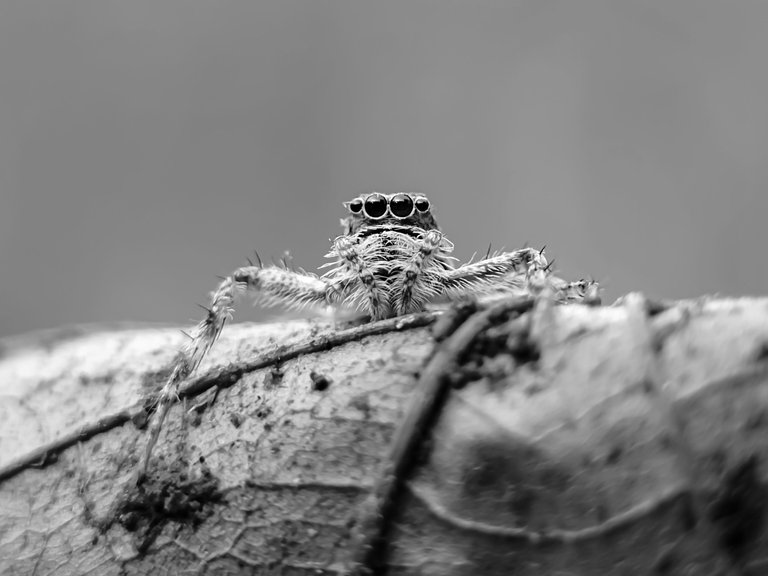 | Camera | Vivo V2040 + Macro Lens |
| --- | --- |
| Category | Black & White Photography |
| Processed | Lightroom |
| Location | Tanah Luas, Indonesia |