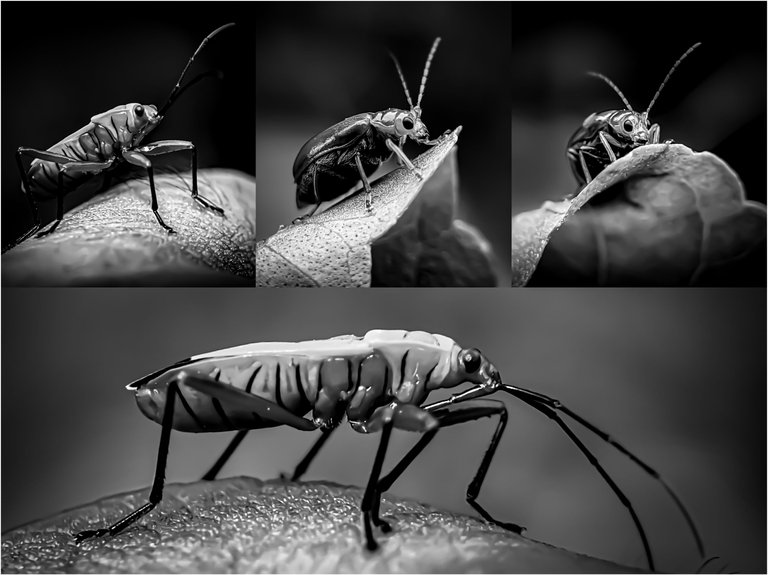 This is my entry for the daily #monomad challenge
There are so many species of insects that are pests which eat some plant leaves especially cultivated plants. Of course can annoy farmers. However, of course we cannot avoid their existence. They exist and live all around us. And one of the insect pests is Aulacophora, a genus of beetles in the family Chrysomelidae. If you've ever planted cucumbers or pumpkins, I'm sure you're familiar with these little insects.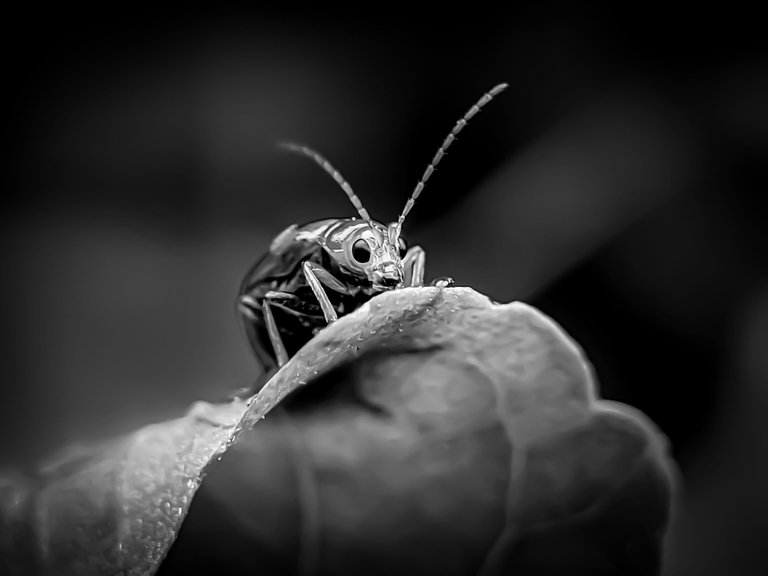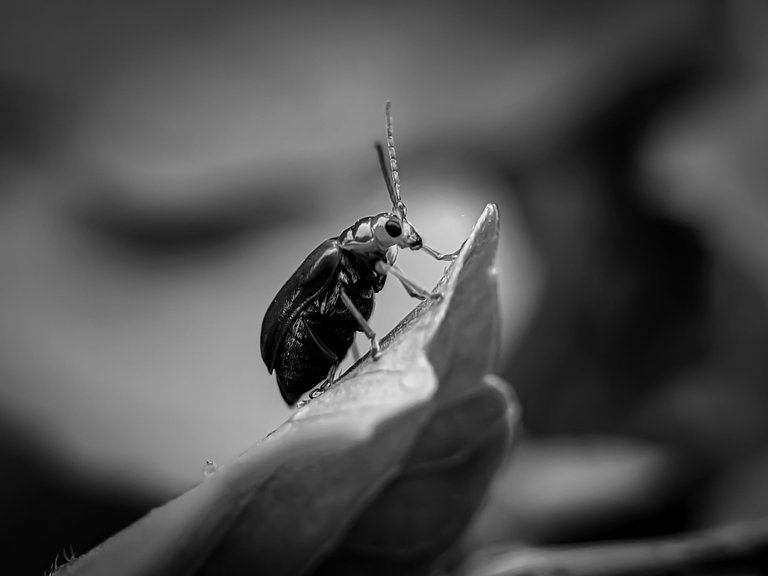 Then there is a species similar to "Bapak pucung" (Dysdercus cingulatus) which I uploaded a few days ago. But I think this one is different even though they might be from the same family. And he is a Pyrrhocoridae, his size is larger than "bapak pucung" so that his movements are also slower and not as agile as "bapak pucung".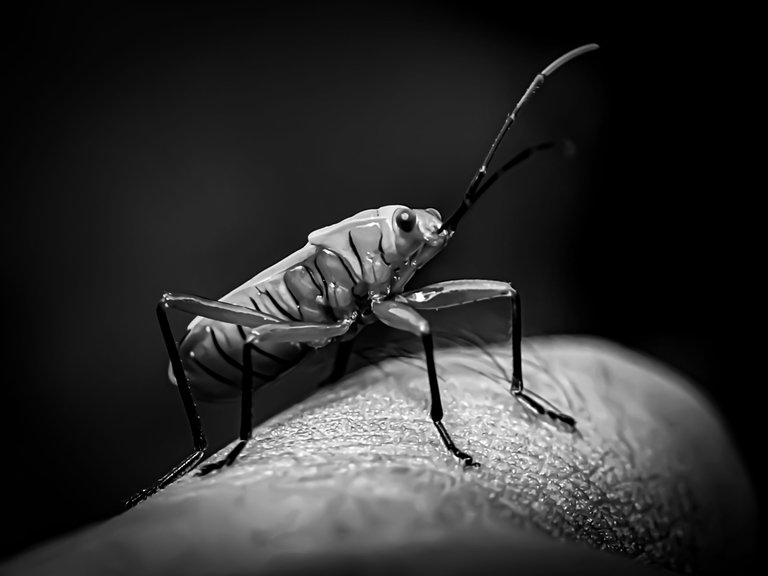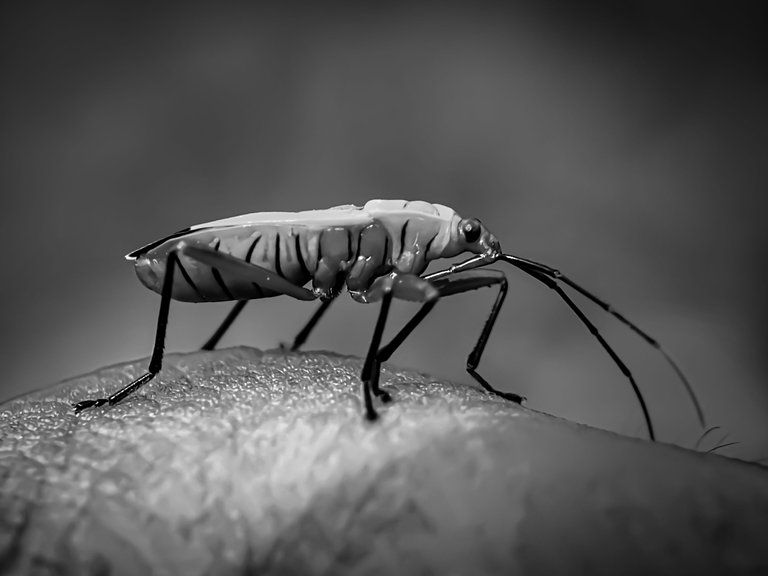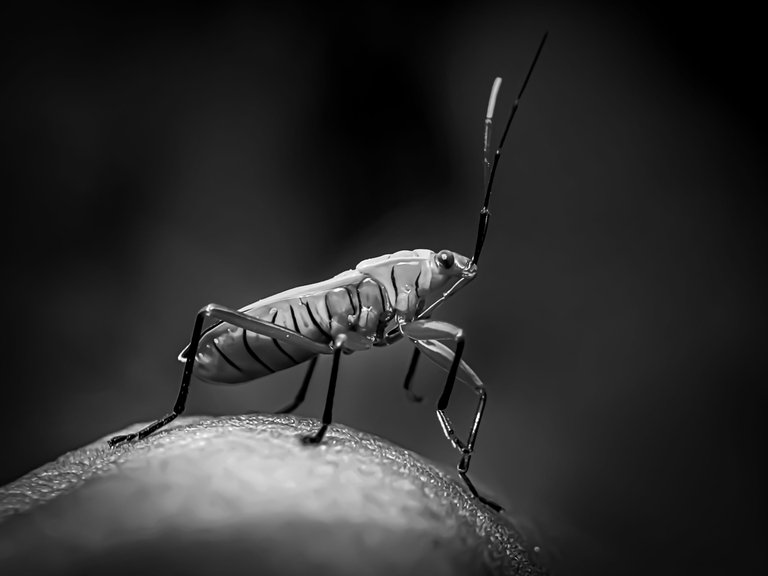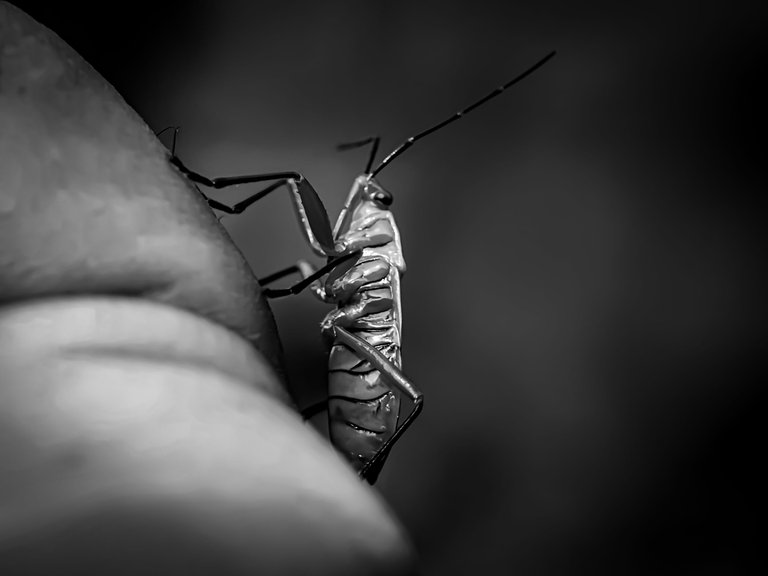 | Camera | Vivo V2040 + Macro Lens |
| --- | --- |
| Category | Black & White Photography |
| Processed | Lightroom |
| Location | Tanah Luas, Indonesia |