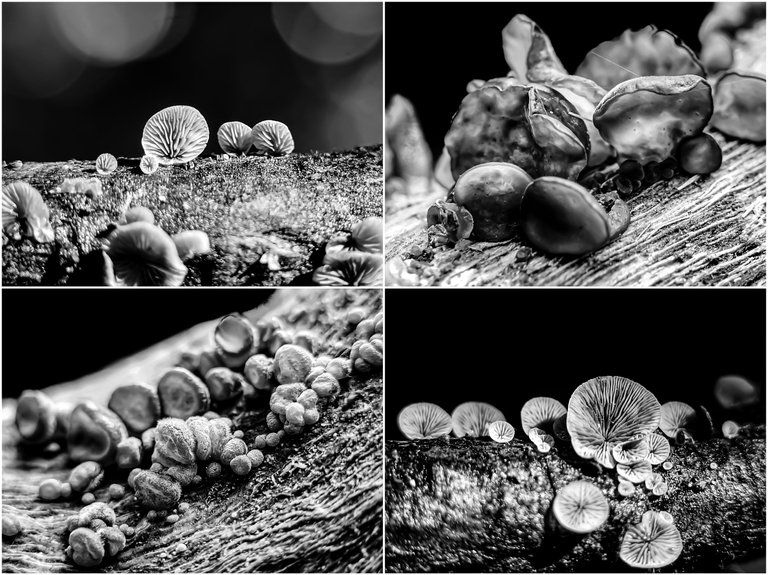 This is my entry for the daily #monomad challenge
A few days ago when I had the opportunity to hunt mushrooms I got several types of mushrooms, of course I still collect photos of these mushrooms. And in today's #monomad challenge I want to share two types of mushrooms that I got a few days ago.
Is Crepidotus variabilis, a genus of fungi in the family Crepidotaceae. At first glance, this mushroom is similar to a fungus from the Schizophyllaceae family, which both grow on rotten wood. However, Crepidotus variabilis is another species. Another difference is the texture of this mushroom is softer.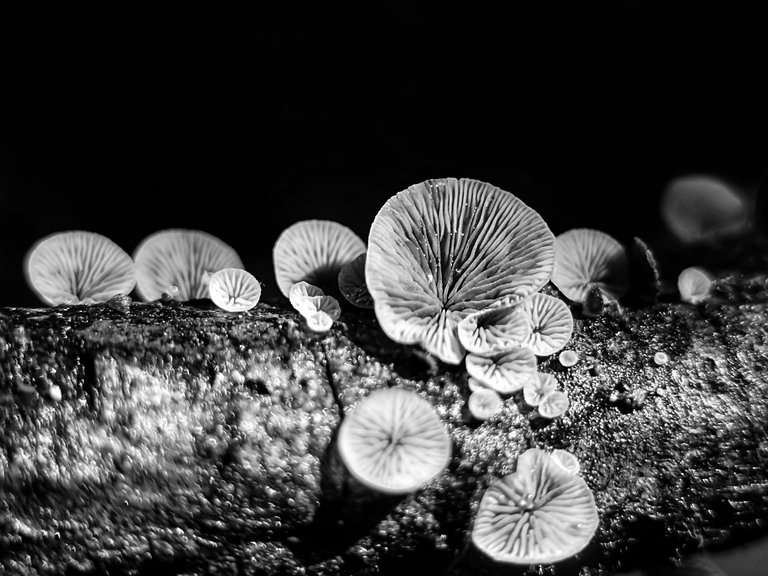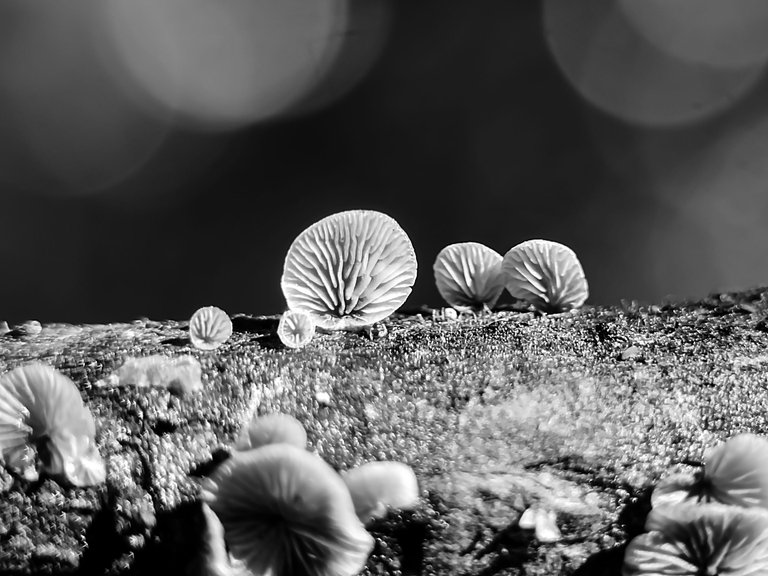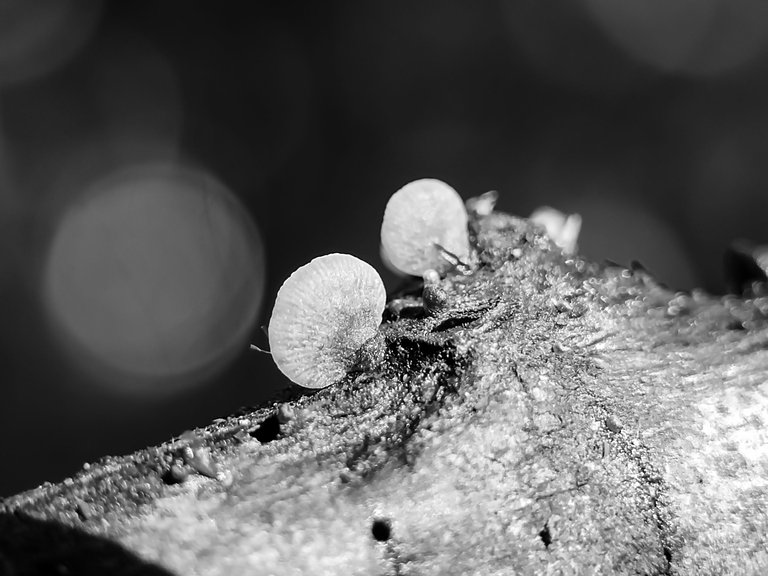 Then is "Jamur Kuping" (ear mushroom) the popular name for this mushroom because it looks like an ear at first glance. The fungus with the scientific name Auricularia auricula is a group of jelly fungi that belongs to the class Basidiomycota. In terms of texture, this mushroom is also like jelly with a brown appearance.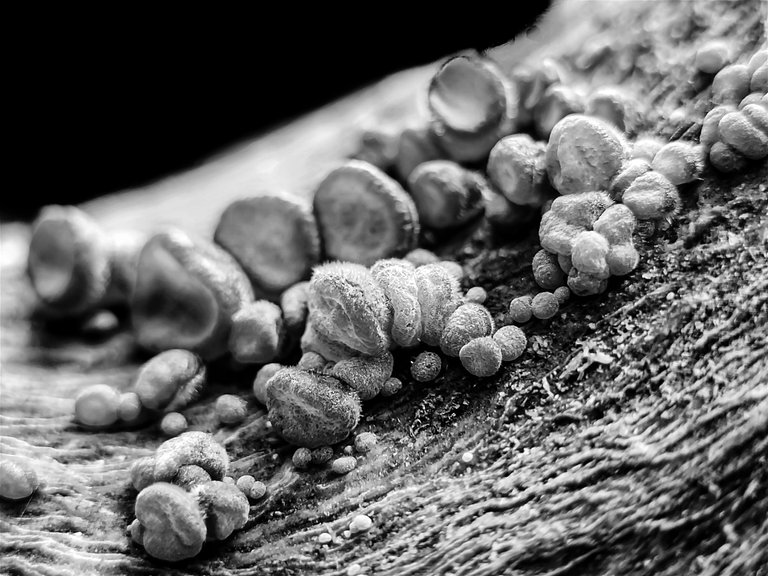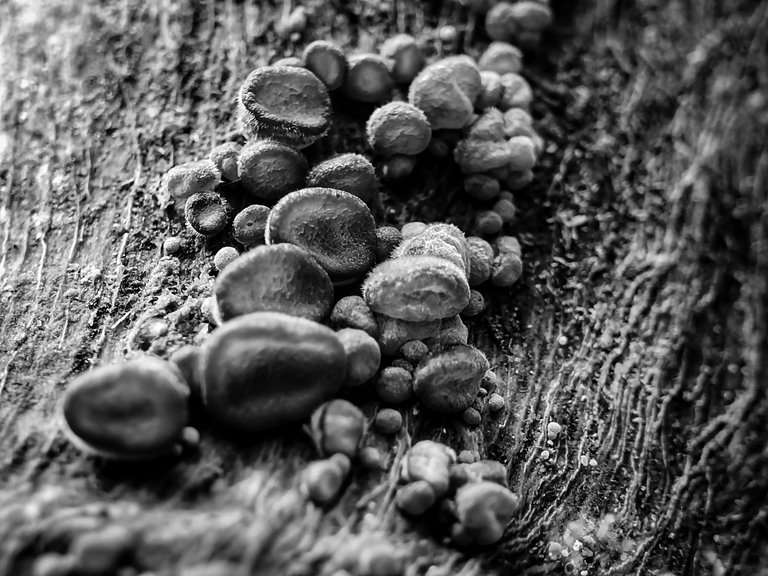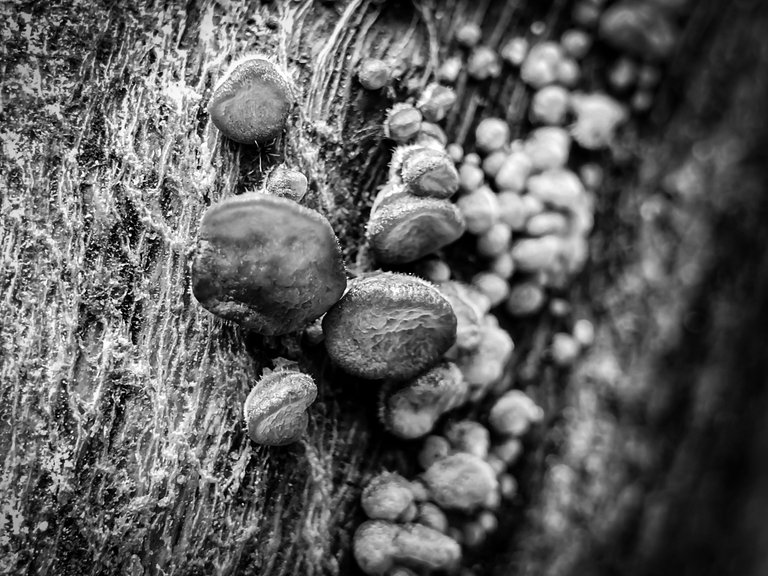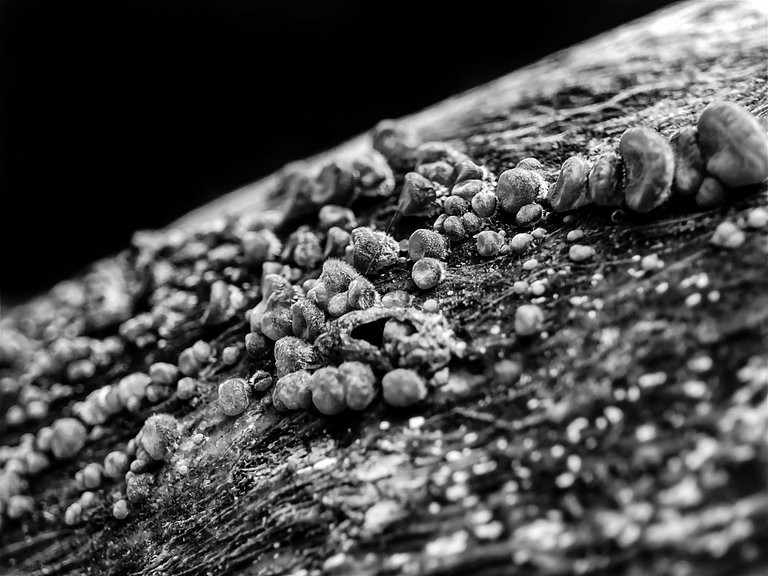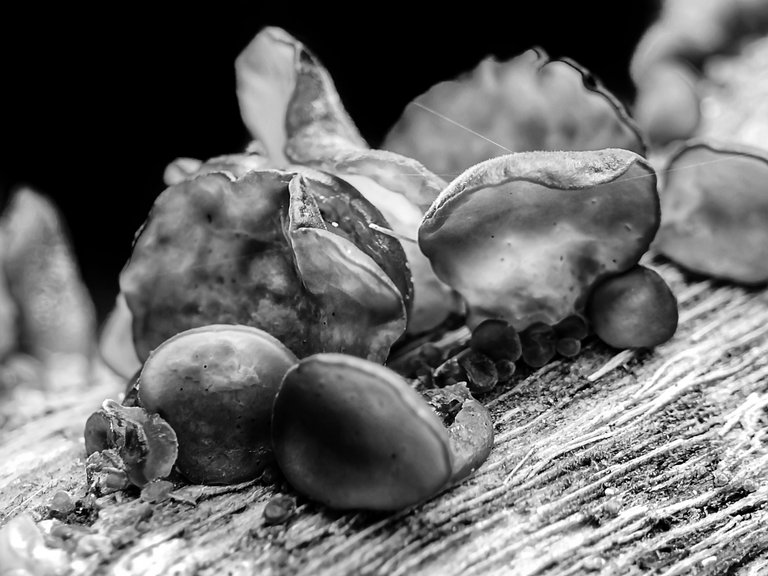 | Camera | Vivo V20 + Macro Lens |
| --- | --- |
| Category | Black & White Photography |
| Processed | Lightroom |
| Location | Tanah Luas, Indonesia |