This is my entry for the daily #monomad challenge
This morning I took the time to go to the grass area which is not far from my house, I just wanted to find a photo object for me to share in the daily #monomad challenge.
After a while of searching I finally found a flying moth because it was disturbed by my arrival. Finally I chased him until I found him hiding behind the grass. Then I took a tree branch so that the moth would perch on the tree branch I offered.
After I succeeded I moved the moth to a tree branch and then I took a careful picture of it, but I only managed to take 5 photos of it before it actually flew away.
And below I have uploaded a photo of the moth I mean. Hope you are interested and like it.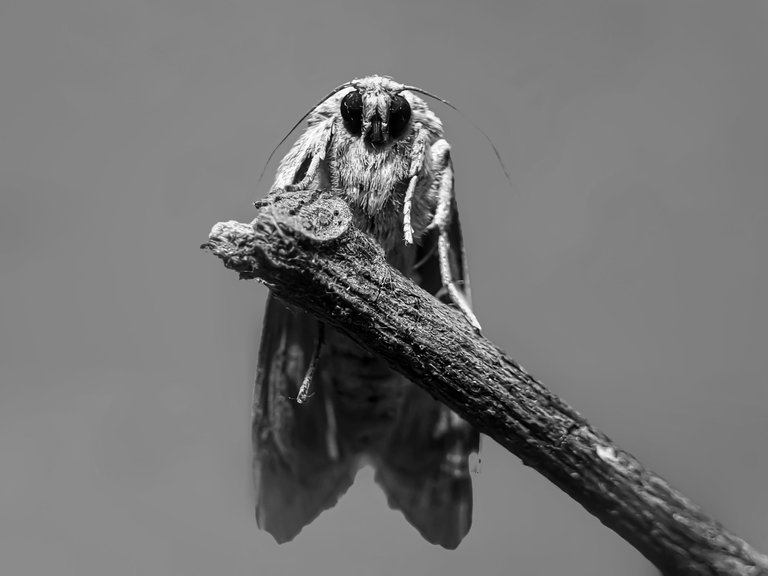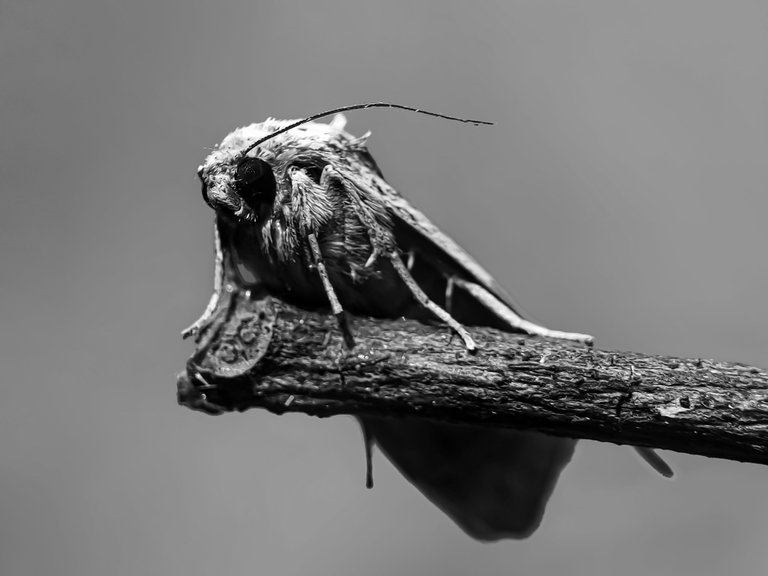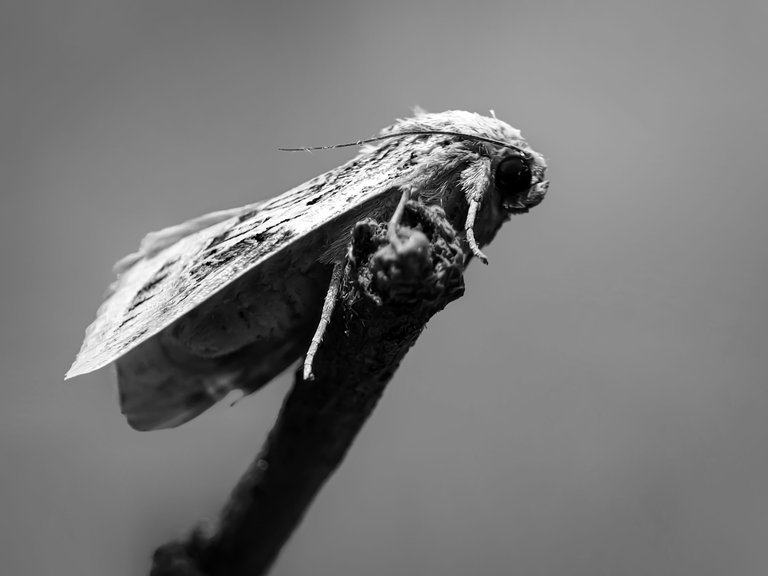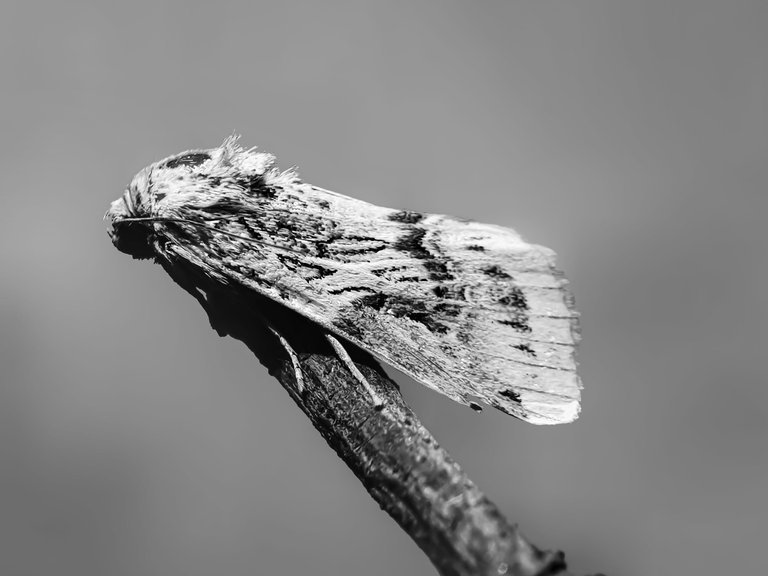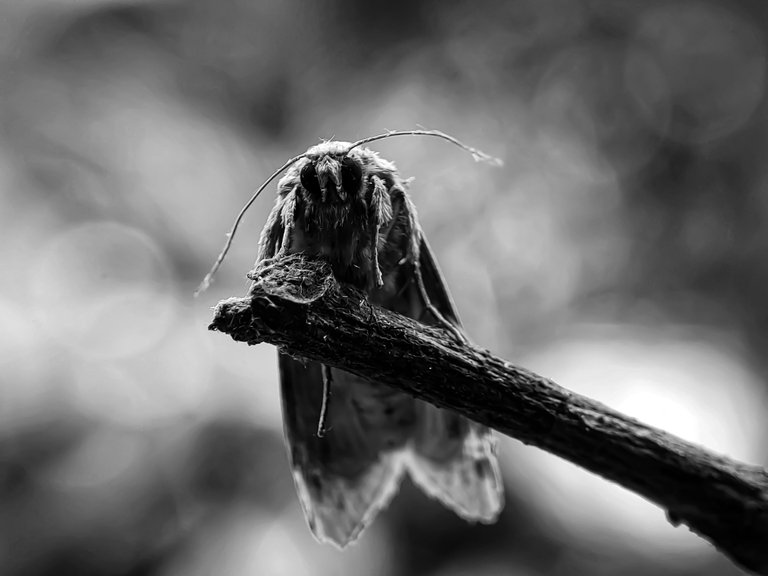 | Camera | Vivo V20 + Macro Lens |
| --- | --- |
| Category | Black & White Photography |
| Processed | Lightroom |
| Location | Tanah Luas, Indonesia |