This is my entry for the daily #monomad challenge
Moths are insects that are closely related to butterflies. Both belong to the Order Lepidoptera. There are several types of moths that we can easily find in grass or rice fields.
In addition, moths are also part of plant pests. However, some species of moths are really cool because they have a more unique variety of shapes than butterflies.
And today I want to share a photo of one of the moth species that is no less interesting. Is Lambdina fiscellaria, a moth from the family Geometridae. And here are some photos: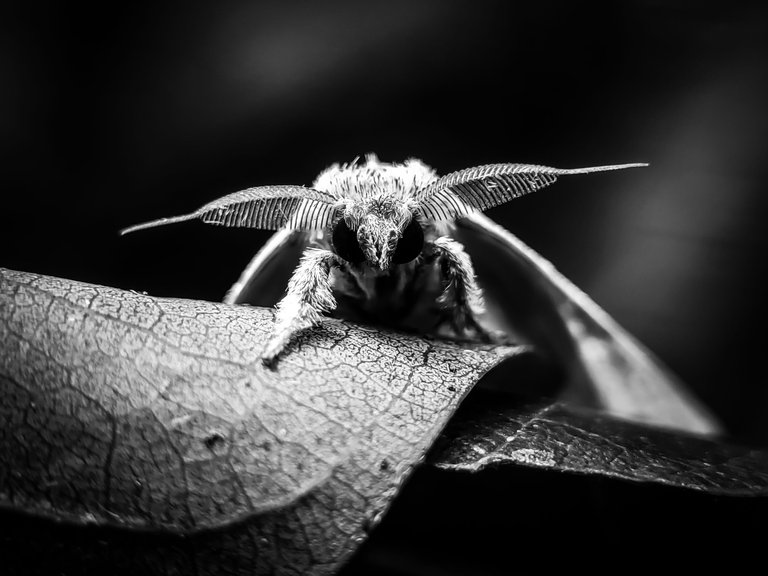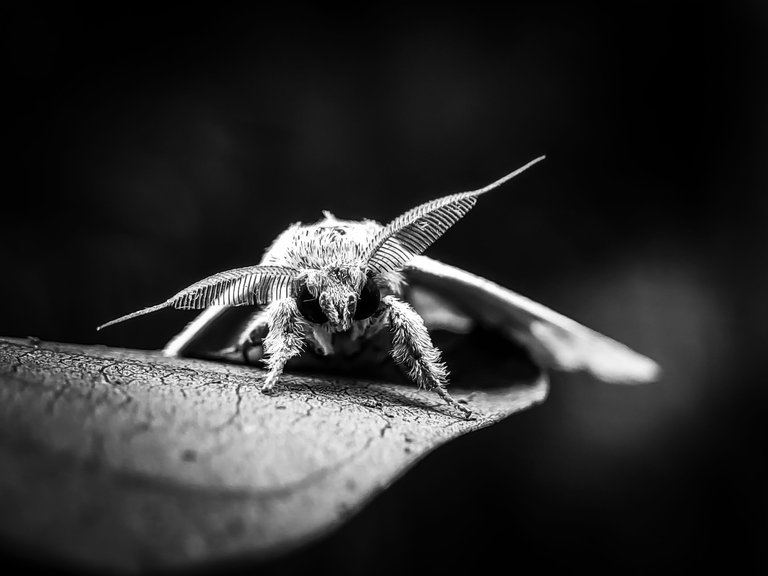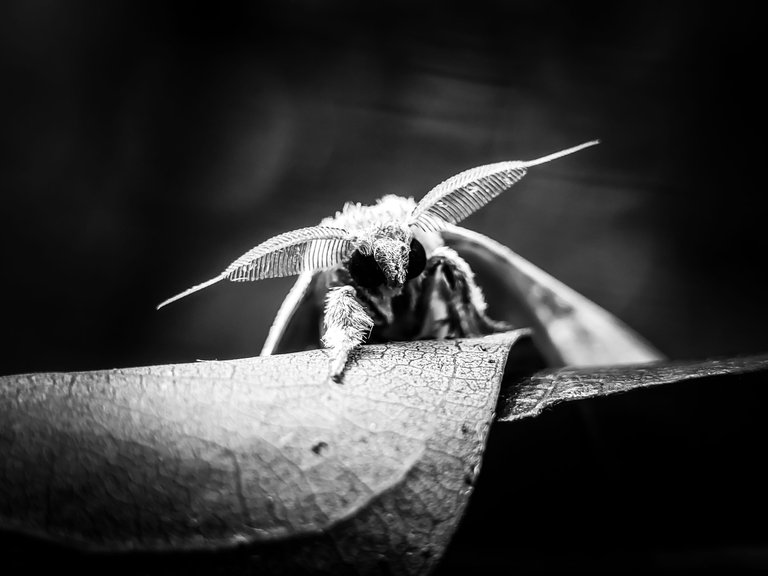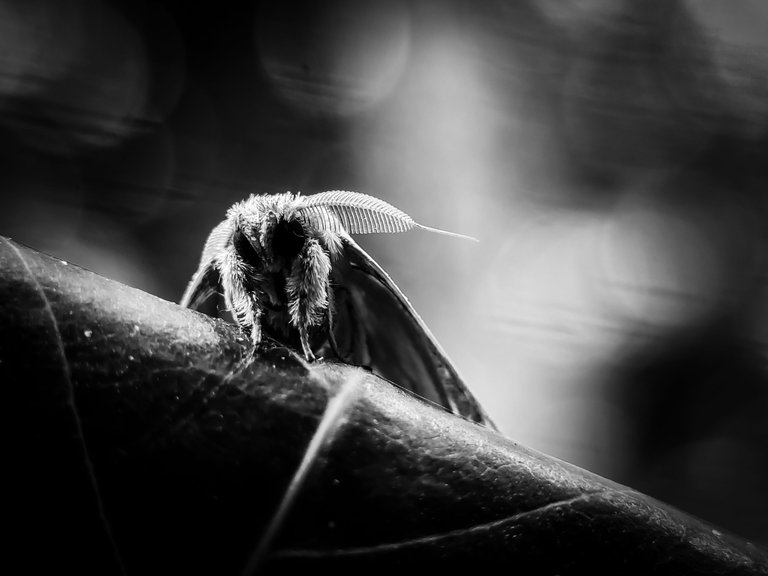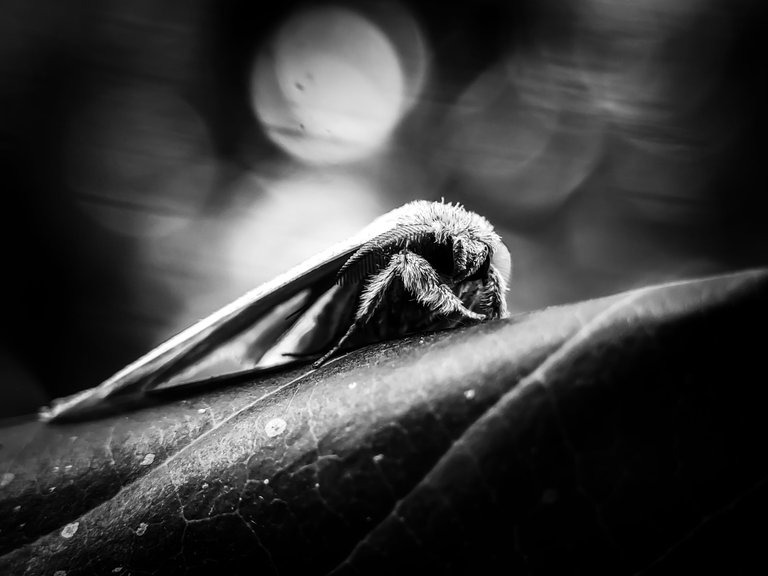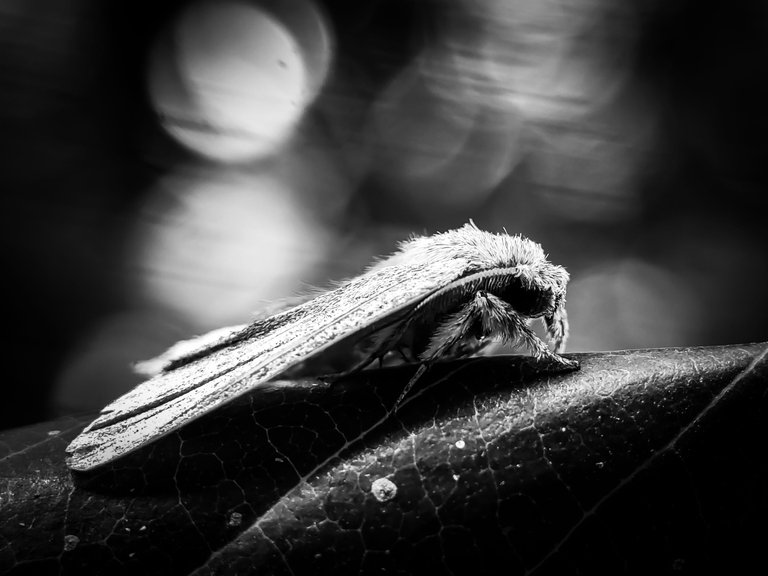 | Camera | Vivo V2040 + Macro Lens |
| --- | --- |
| Category | Black & White Photography |
| Processed | Lightroom |
| Location | Tanah Luas, Indonesia |