The long-awaited realization also comes after such a long wait. Just imagine, I awaited that moment as impatiently as Godot in Samuel Beckett's fictional story, who never showed up. It's just different from Godot. The something I've been waiting for has finally come. I was very excited to see a bunch of Xerophalina mushrooms (Xerophalina sp.) growing together. It sounds and looks like a mushroom festival, with singing wild birds and crickets providing the background music. And what's special is that I'm the only one who enjoys it. Nobody else!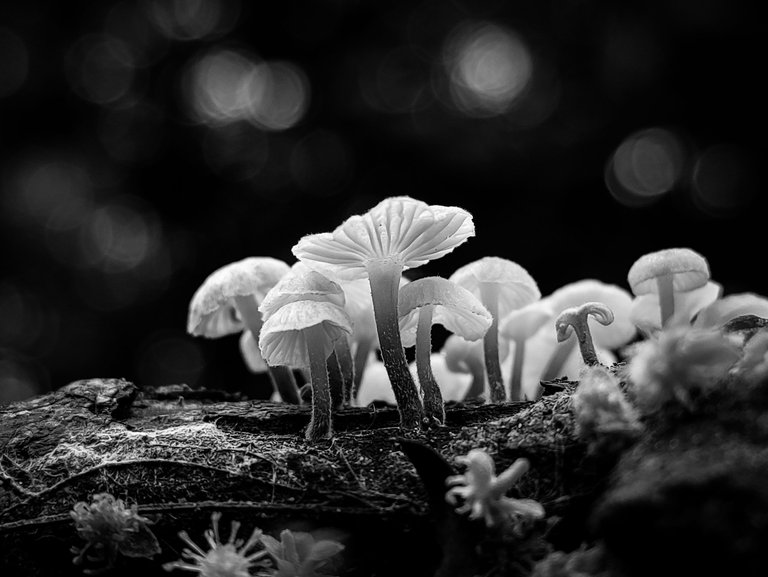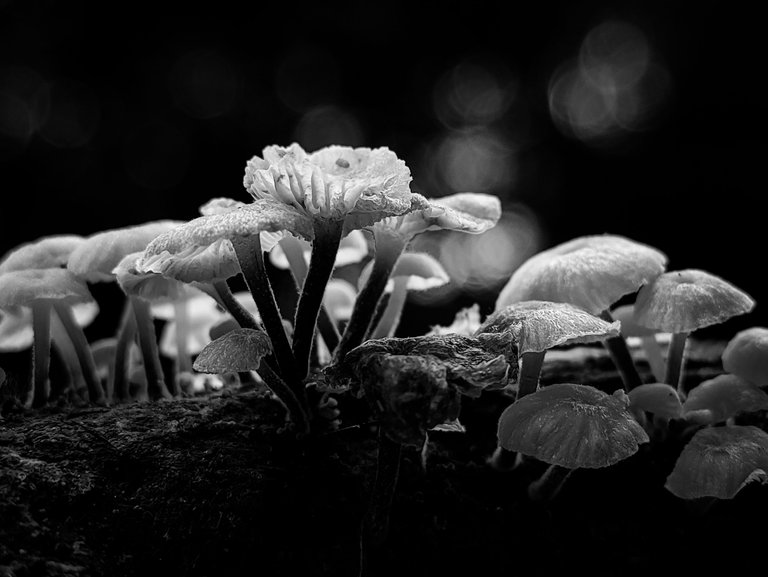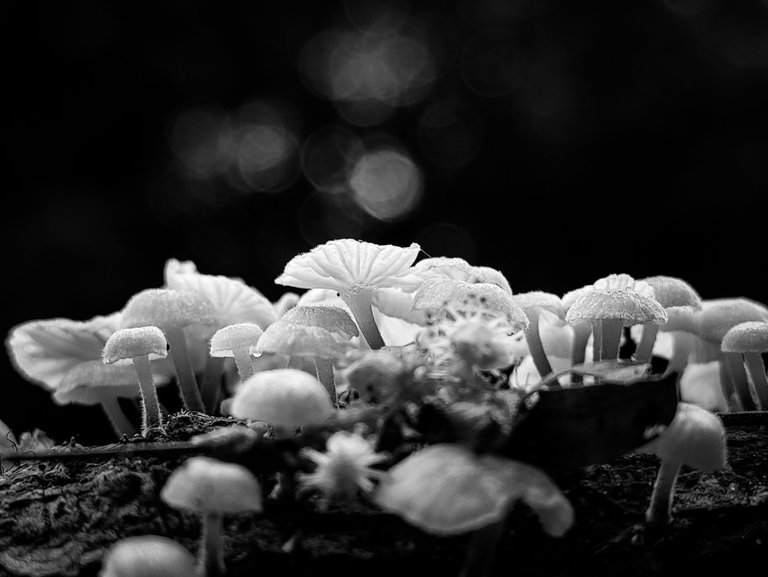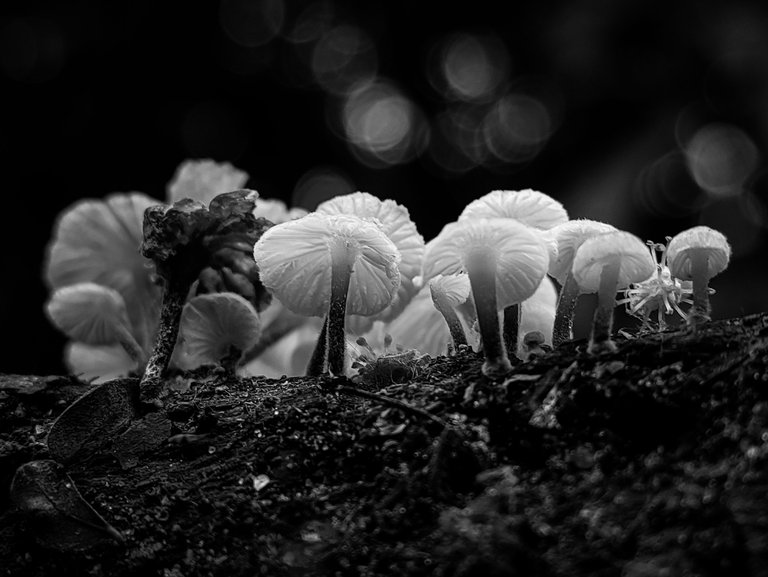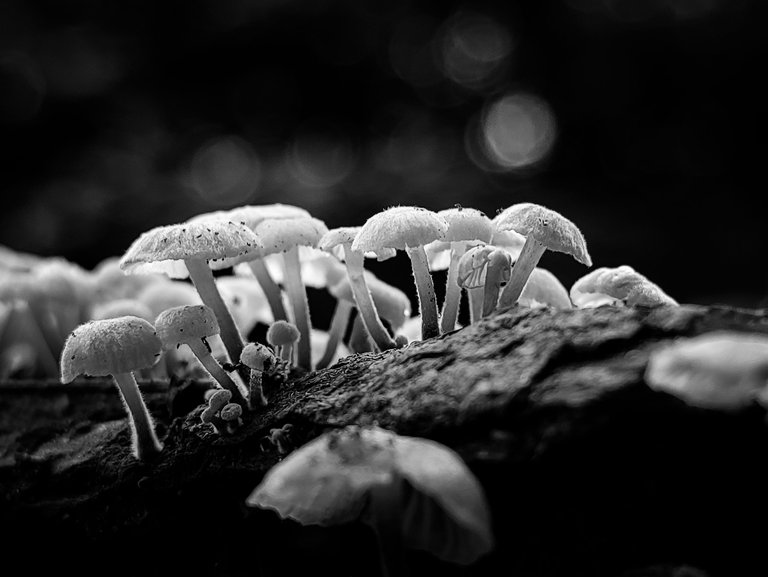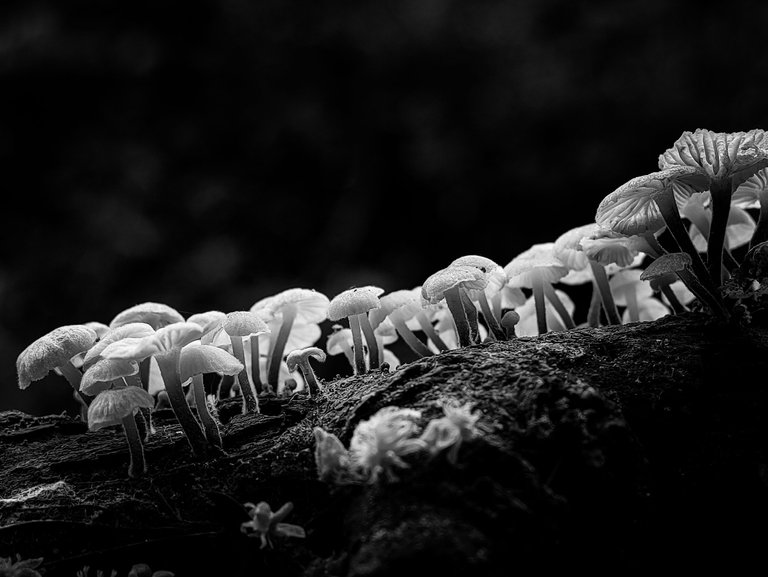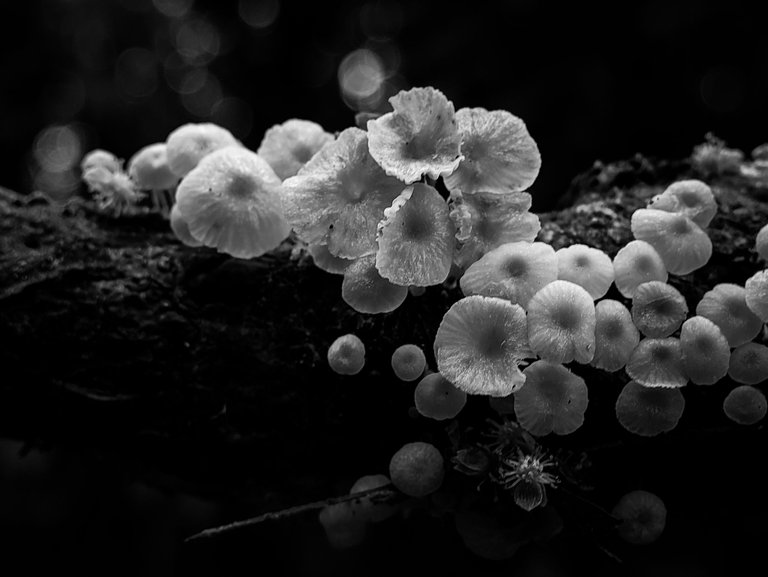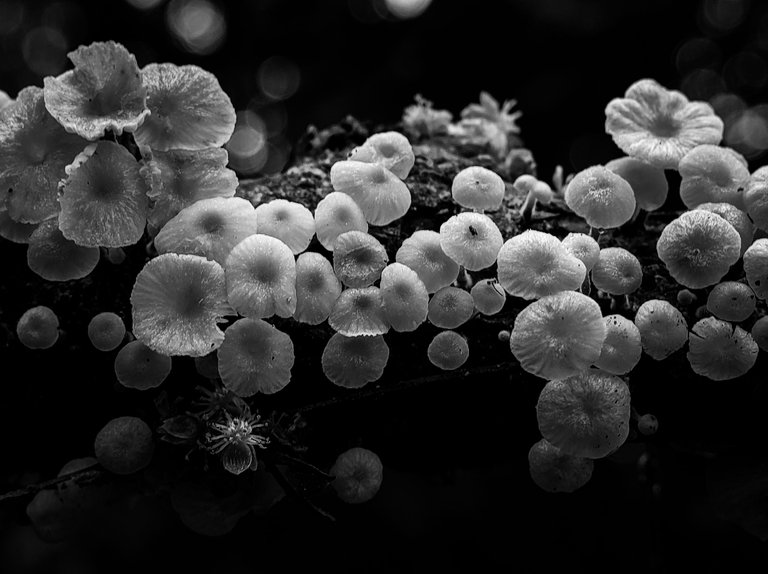 These photos were purposefully converted to black and white for the #monomad challenge, hosted by @monochromes.
---
All of the images here are my own work, taken with Xiaomi POCO NFC smartphone and an assembled external macro lens.