These pictures were taken last Sunday morning at an areca nut plantation in Saweuk Village, North Aceh. Yes, Sawek Village is one of my favorite spots for mushroom hunting. At least once a week, I always take the time to go there.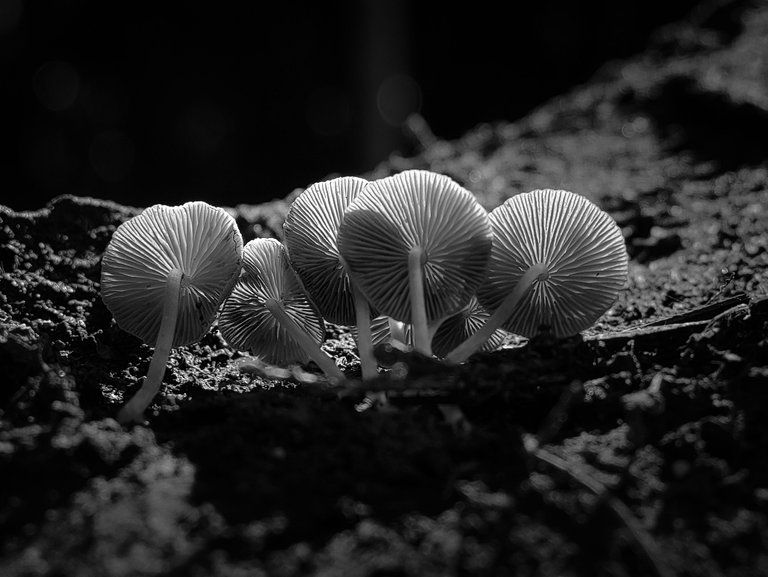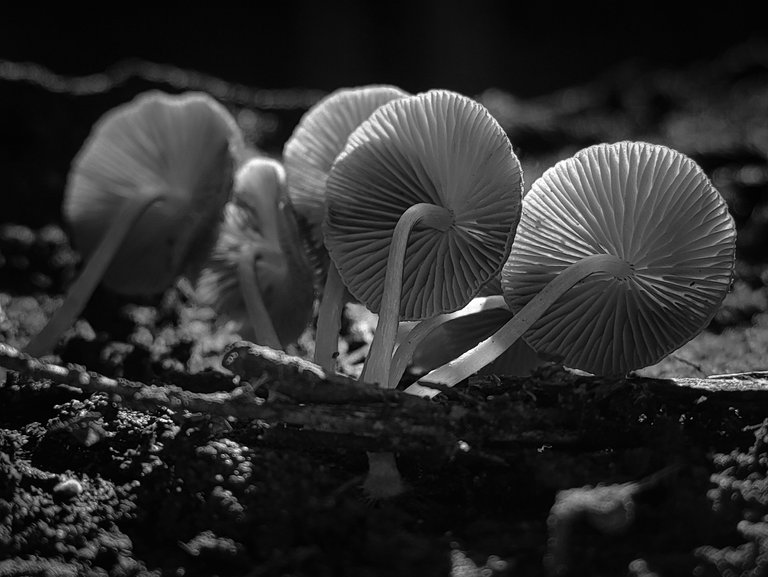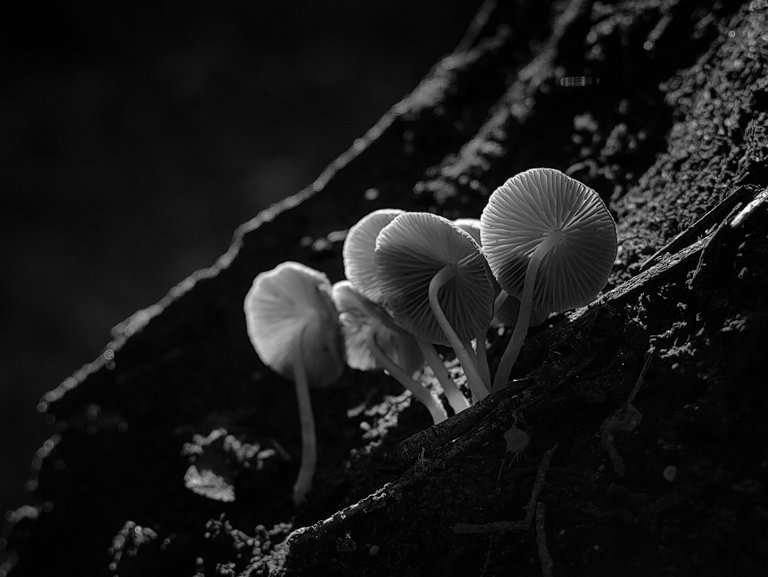 Those clusters of little brown mushrooms, hidden behind a fallen tree, barely escaped my notice. But as a mushroom hunter, of course, you must have sharp instincts and eyes.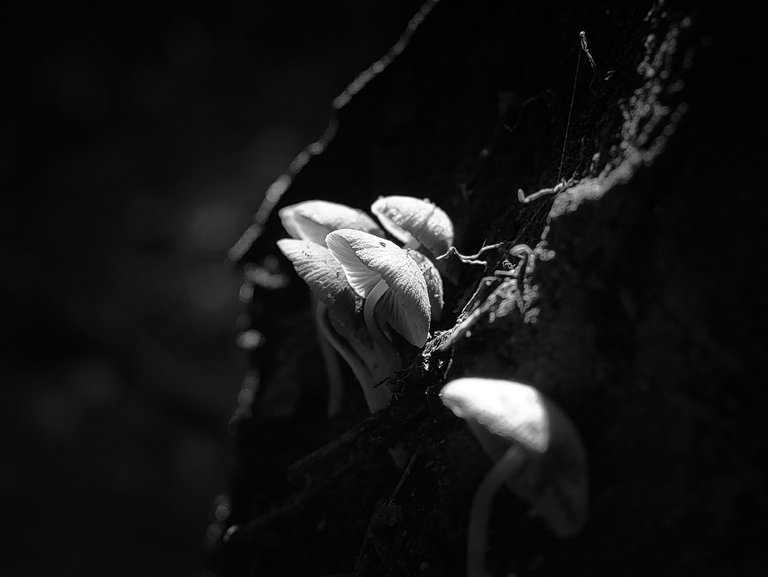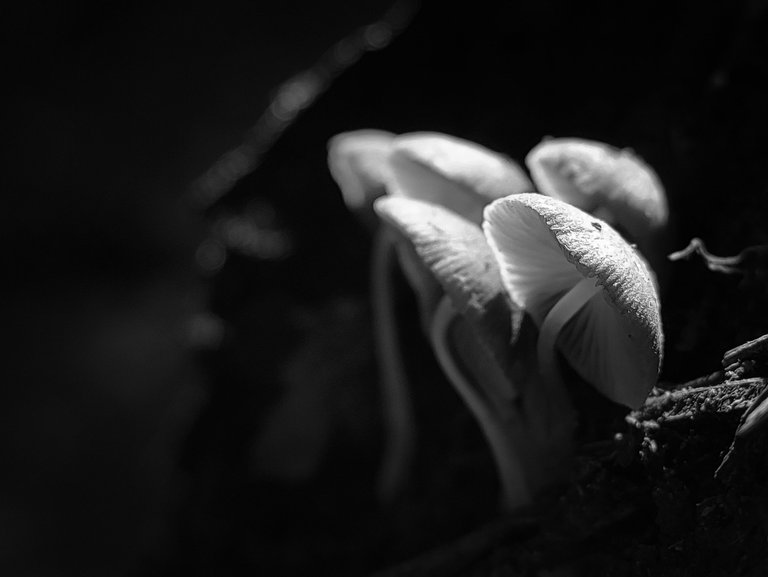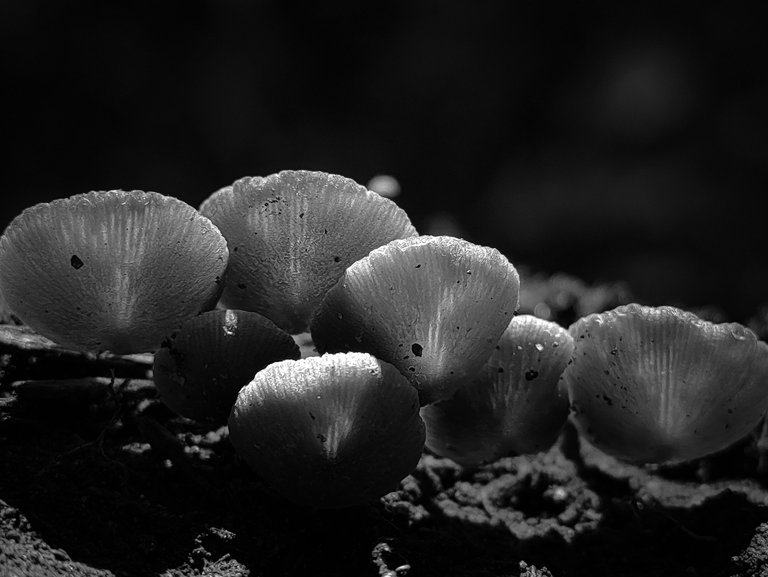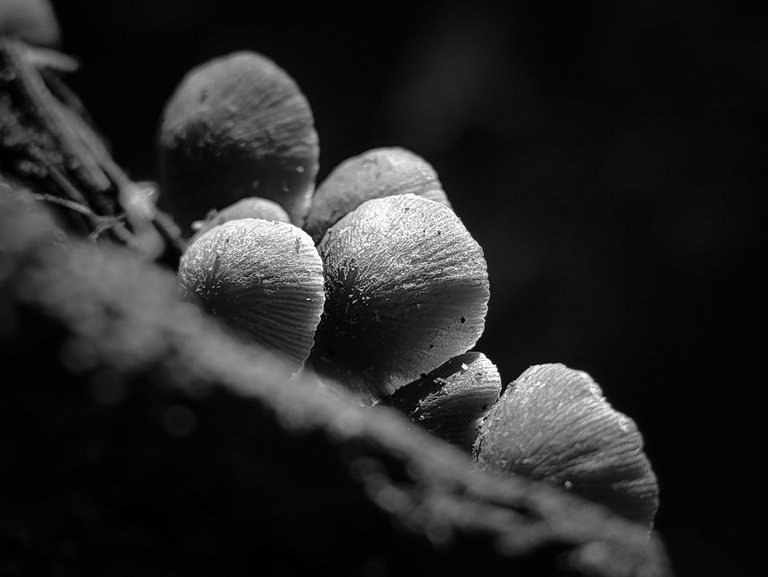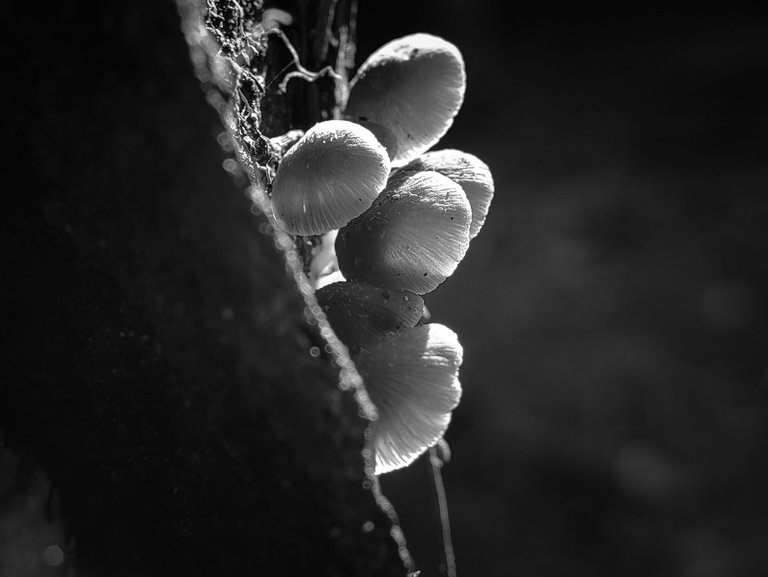 They were all shot in no-flash mode, so I relied solely on the small beams of sunlight that occasionally moved with the swaying leaves of the trees. Even though I have to be a little patient, at least it's enough to help me capture the details of the gills and the texture of the mushroom cap.
---
This is another entry I submitted for the daily #monomad challenge.
All of the images here are my own work, taken with Xiaomi POCO NFC smartphone and an assembled external macro lens.