Here I submit some macro shots for the daily #monomad challenge.
I am often stunned when I notice the fall webworm moth that I often find in the woods. I loved the moth because of the thick, soft fur that covers its face and neck. I want to stroke the fur, and if the moth was the size of a cat, I would hug it for sure. But it's different when I see a hairy caterpillar, which is none other than the larva of the moth. I avoid touching it as much as possible. Just being satisfied with looking at it was more than enough. Its fur looks soft and pretty, but it's actually so venomous. The slightest touch of your skin with it will cause severe itching. But I really wanted to pet the hairy caterpillar. But not directly; just by stroking it in the frame.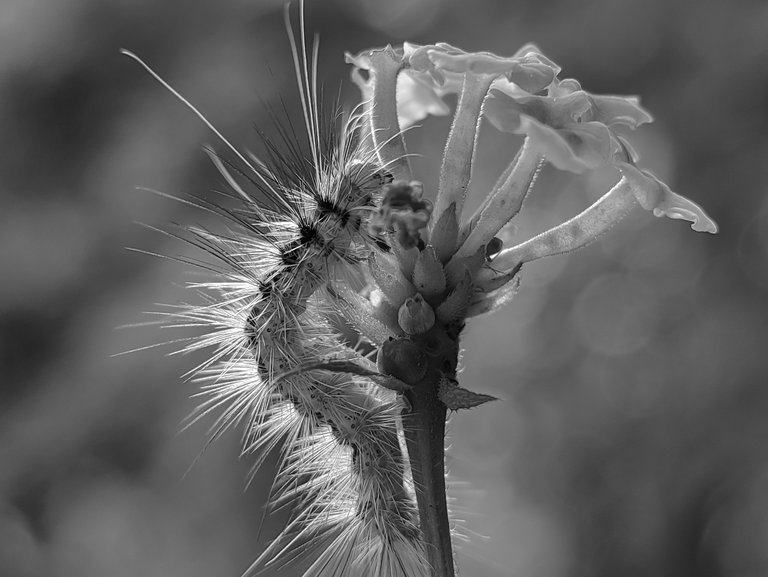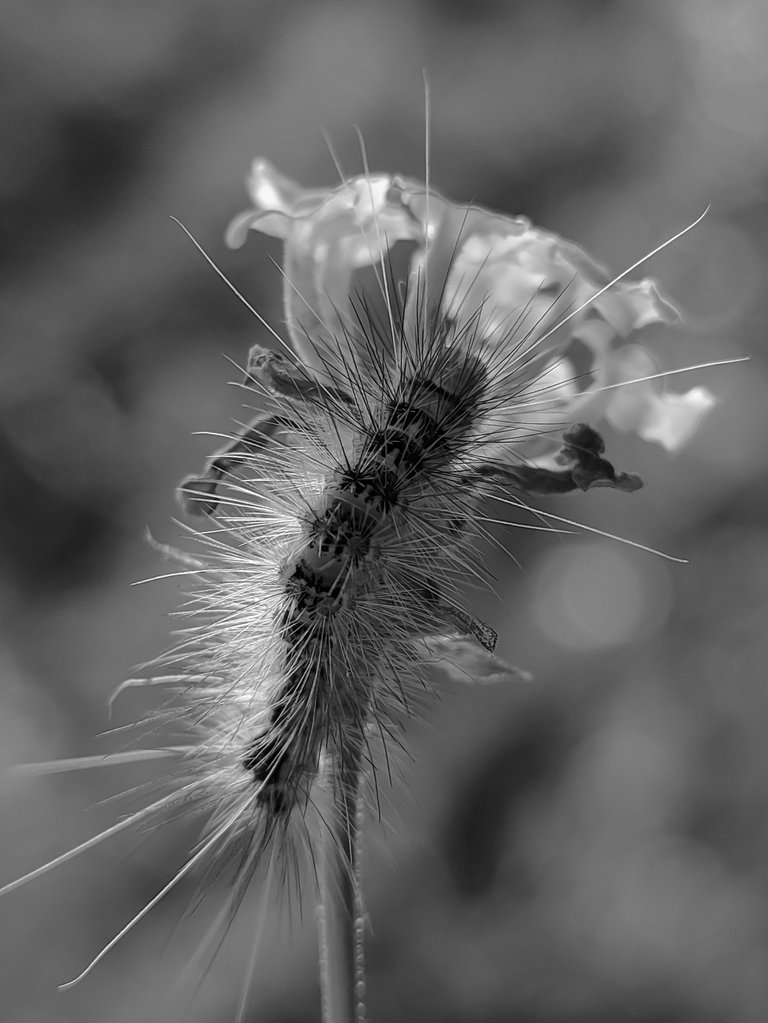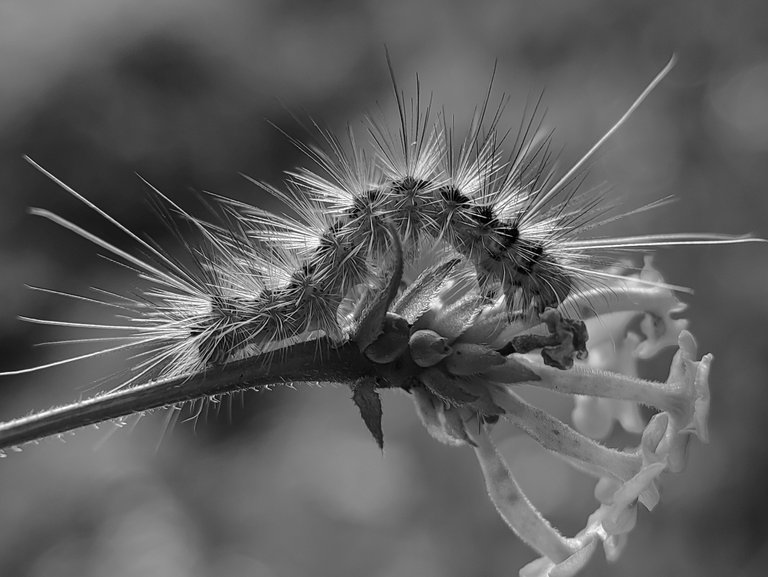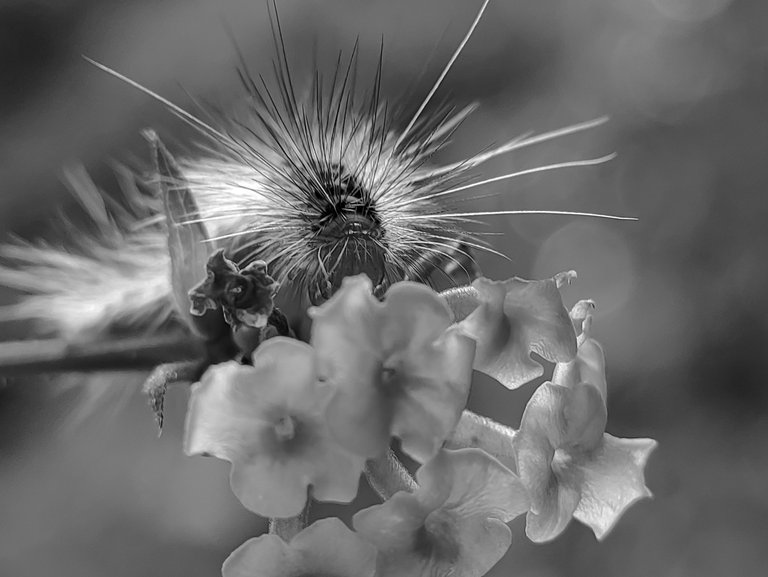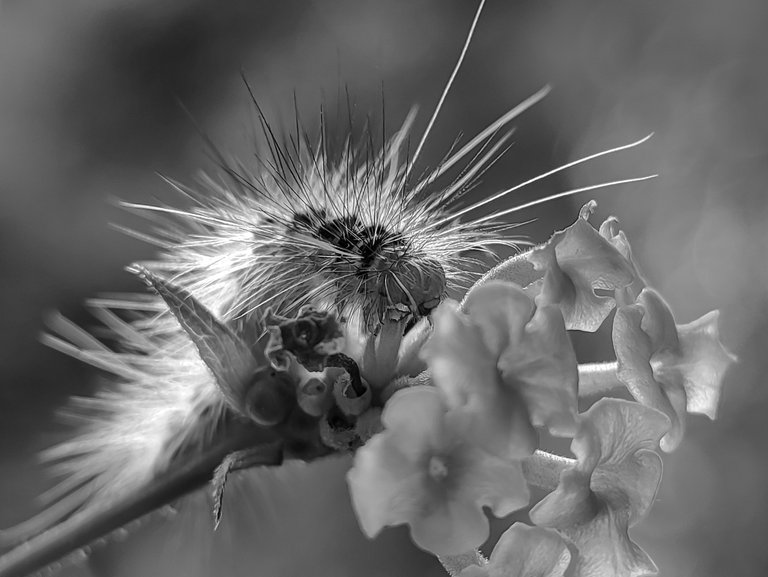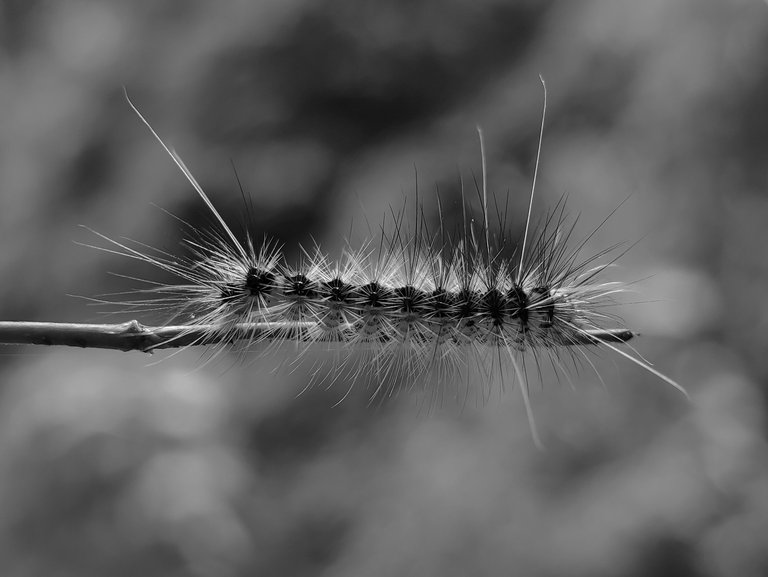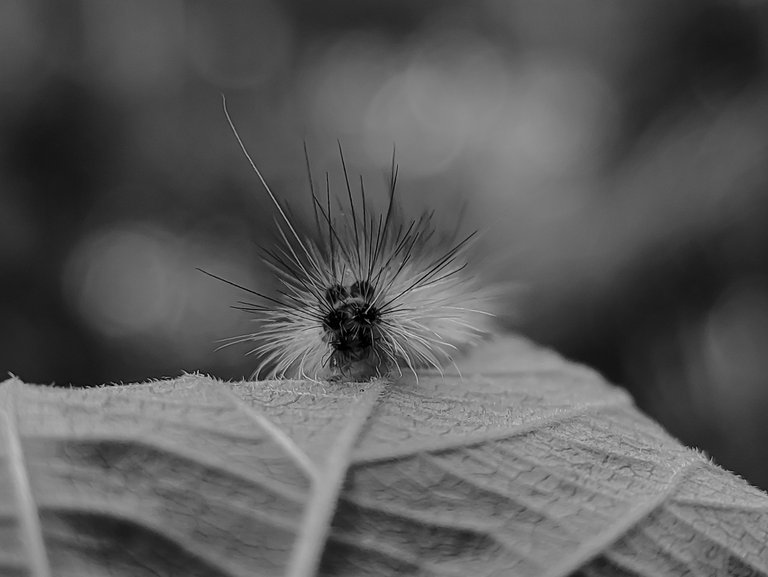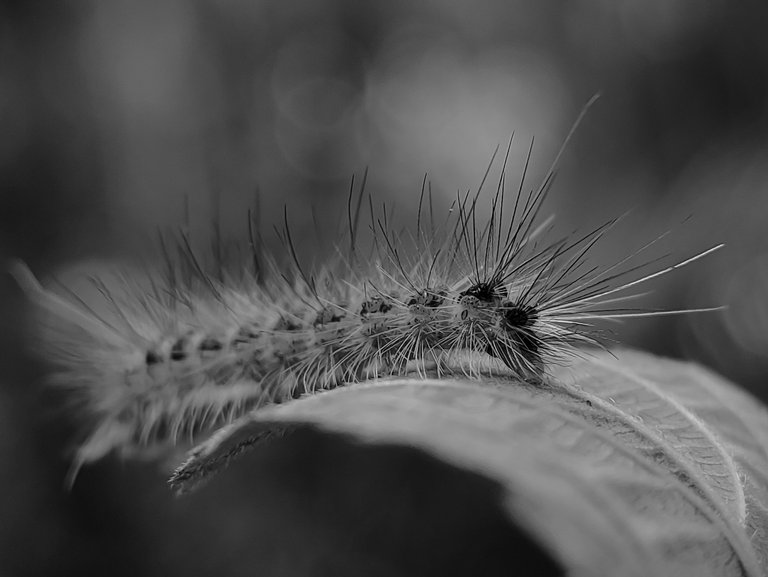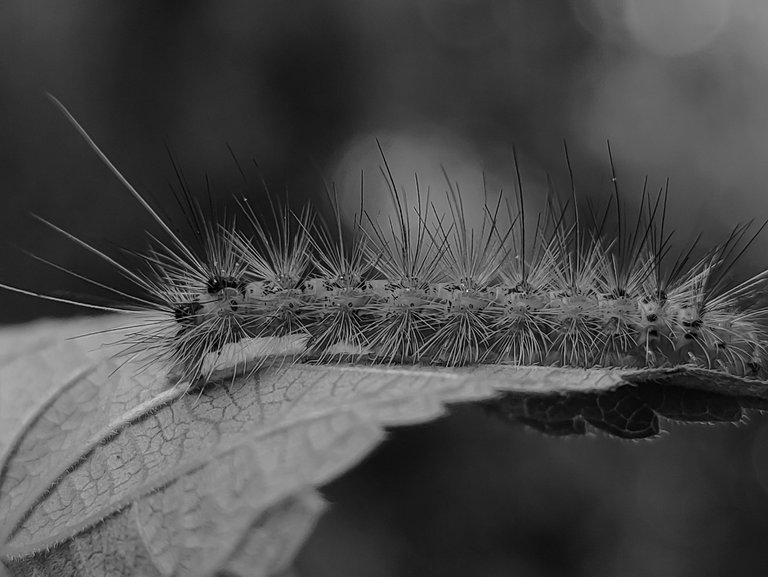 ---
All of the images here are my own work, taken with a Xiaomi POCO NFC smartphone and an assembled external macro lens.