Here I've included some closeup pics of mushrooms for the daily #monomad challenge hosted by @monochromes.
I found these velvet parachutes (Marasmius elegans) last June in a local forest close to my town.
Some of them grow alone, in pairs, and in a trio. Juvenile mushrooms quite a bit mimic sprouts, and if they were edible, they would be incredibly excellent cooked as Cap cai—a traditional Chinese-Indonesian cuisine. But I don't think it's edible. However, since they look so beautiful in the frames, I'm content just to stare at them.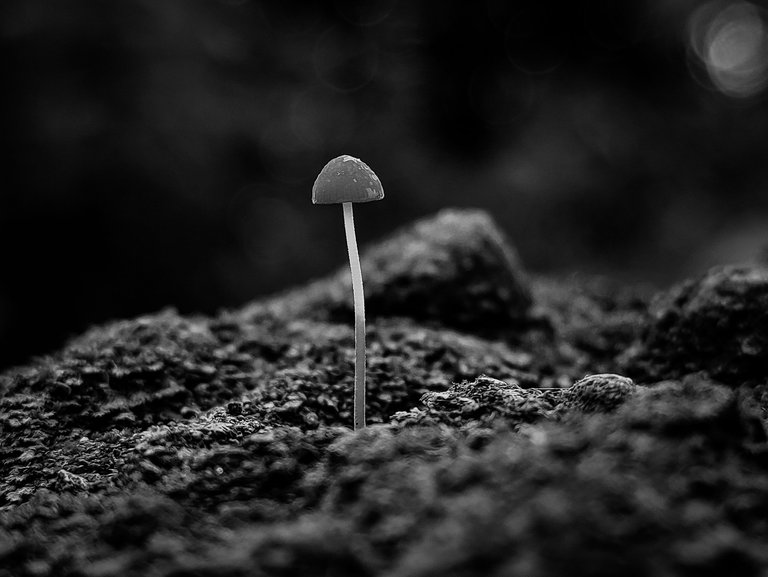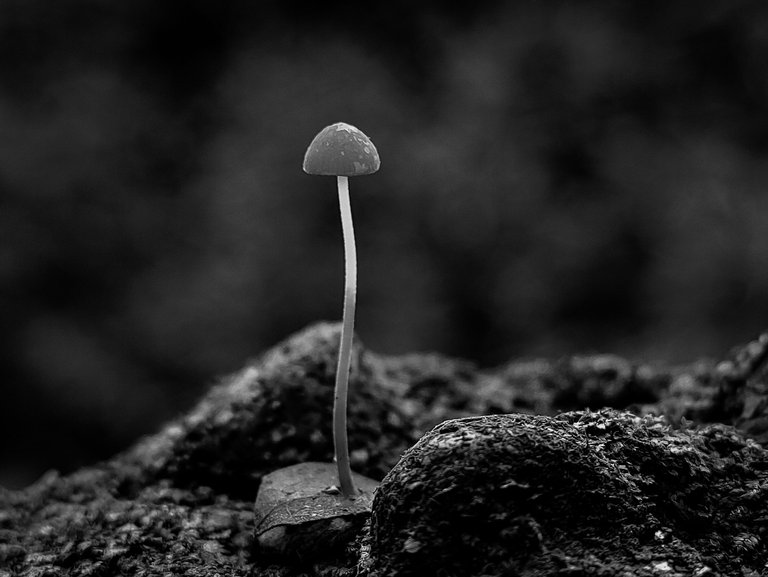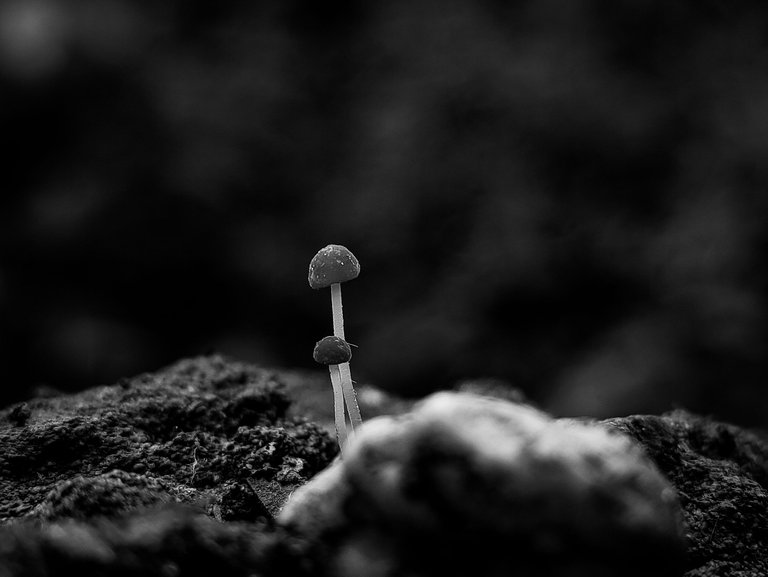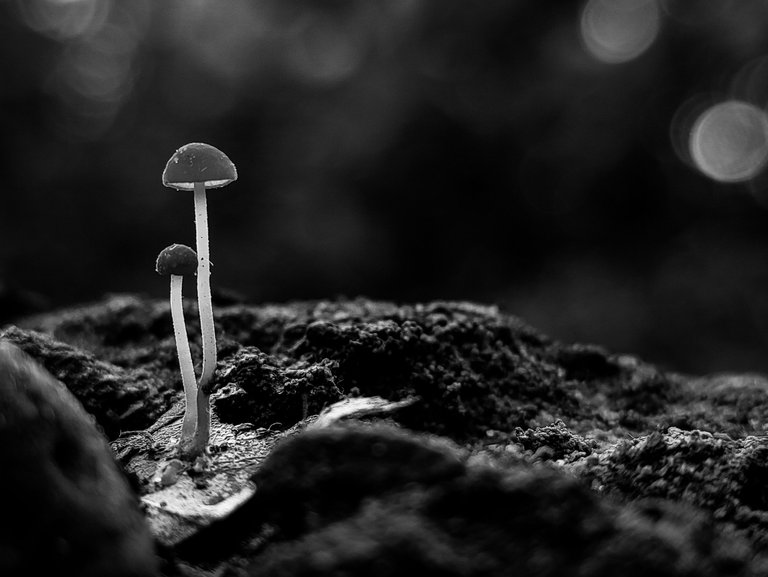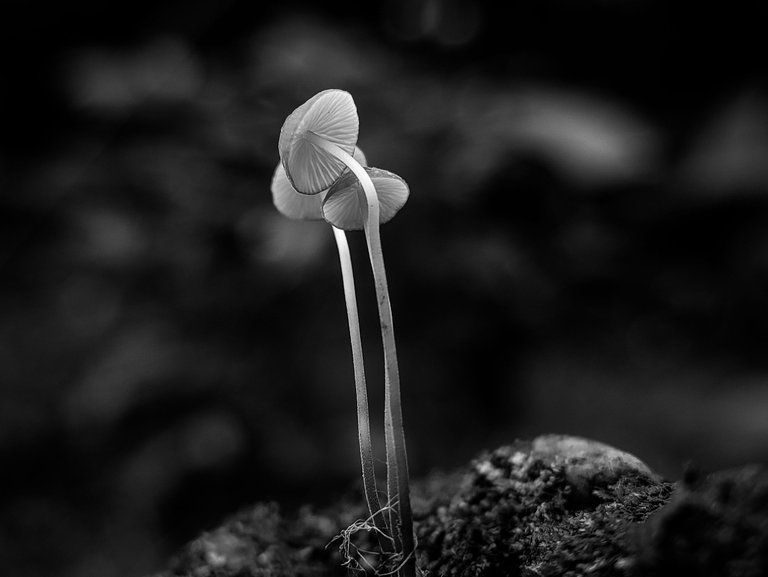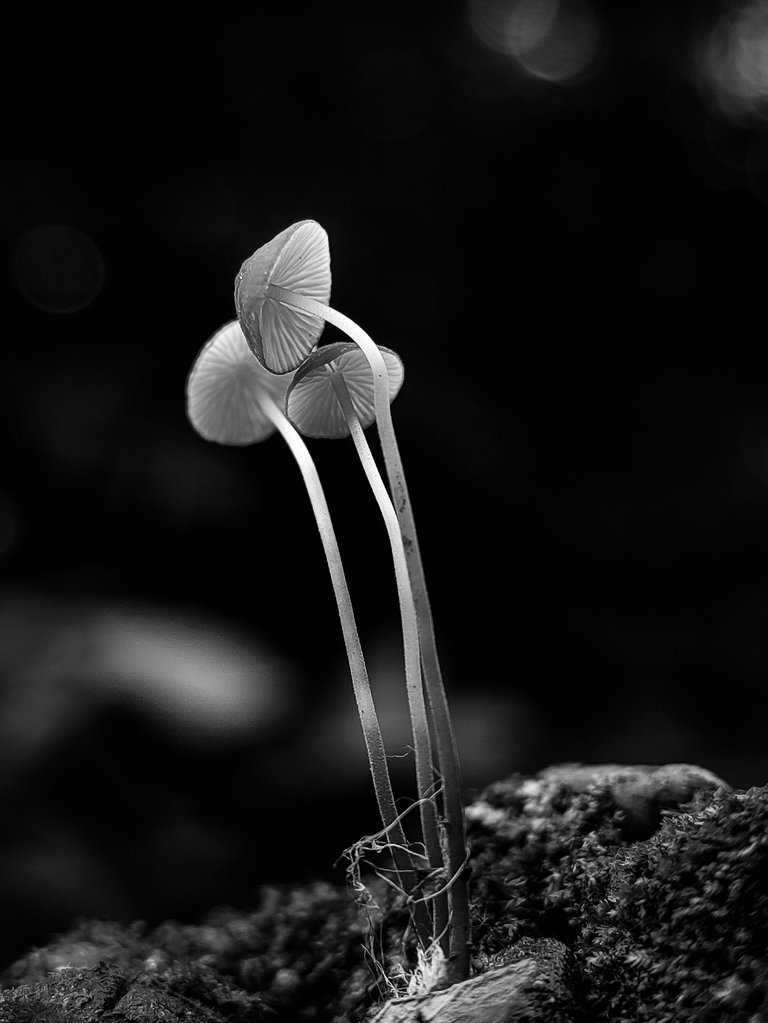 ---
All of the images here are my own work, taken with Xiaomi POCO NFC smartphone and an assembled external macro lens.