My entry for the #monomad challenge today is macro photography of a tree snail.
I went for an afternoon walk in the countryside yesterday. Aside from wanting to keep my body fit by sweating, I also wanted to capture some macro shots, such as tree frogs or something else.
Instead of a tree frog, I noticed this cute tree snail. Yes, if you can't find a frog, a tree slug will be good too.
Because this adorable kid is also skilled at posing for the camera. This snail was crawling on a leaf with some holes, which could have been the most luxurious tapestry it had ever owned.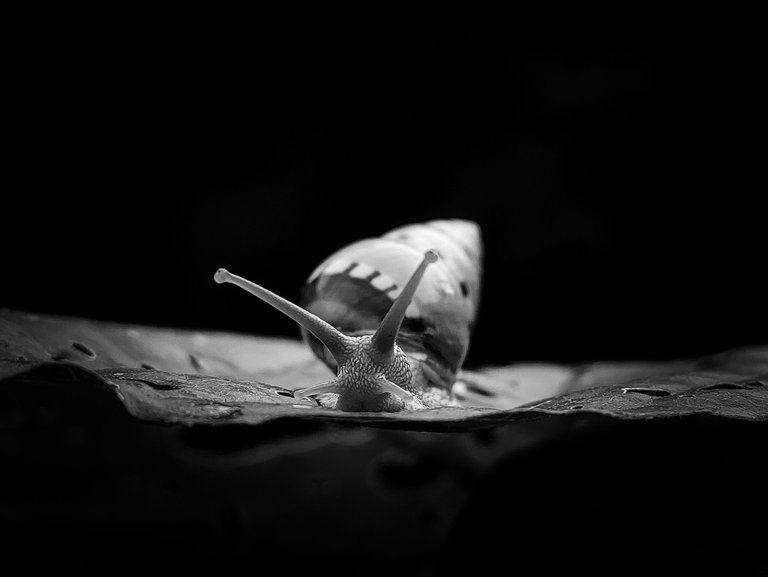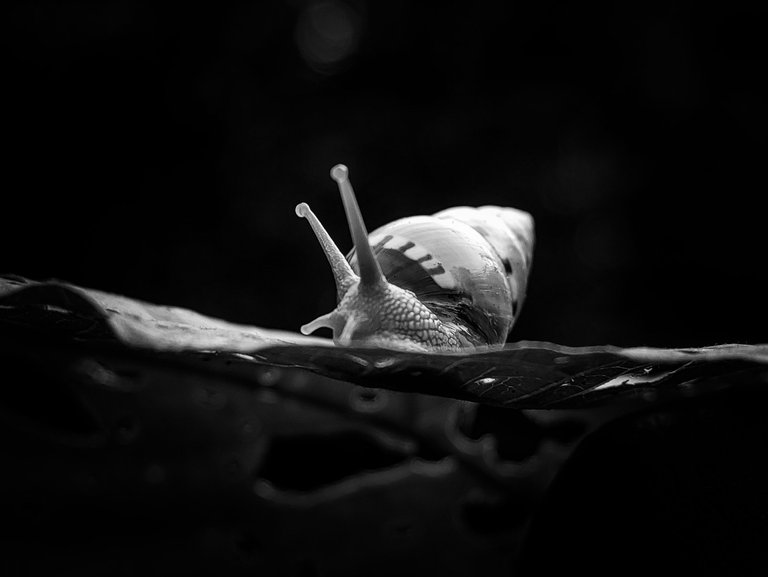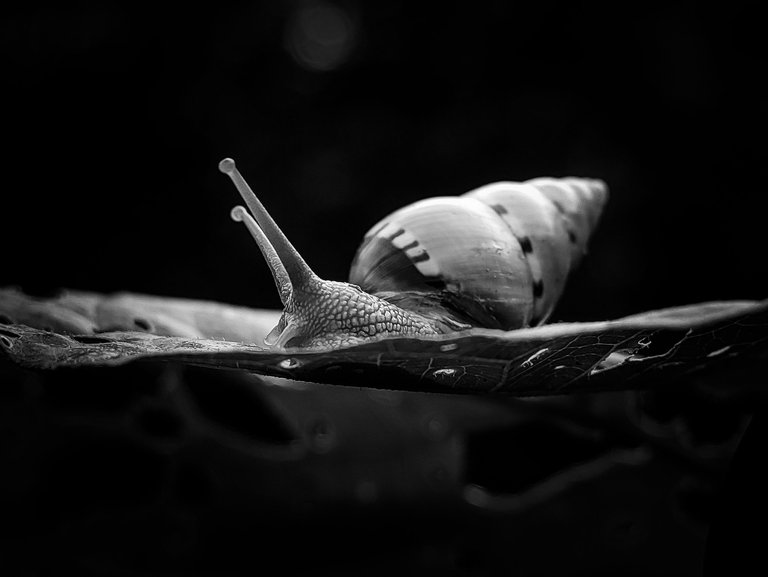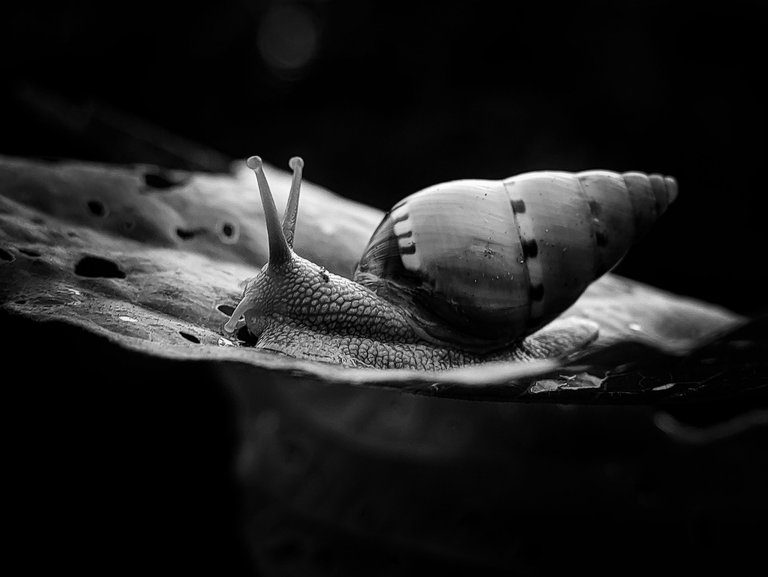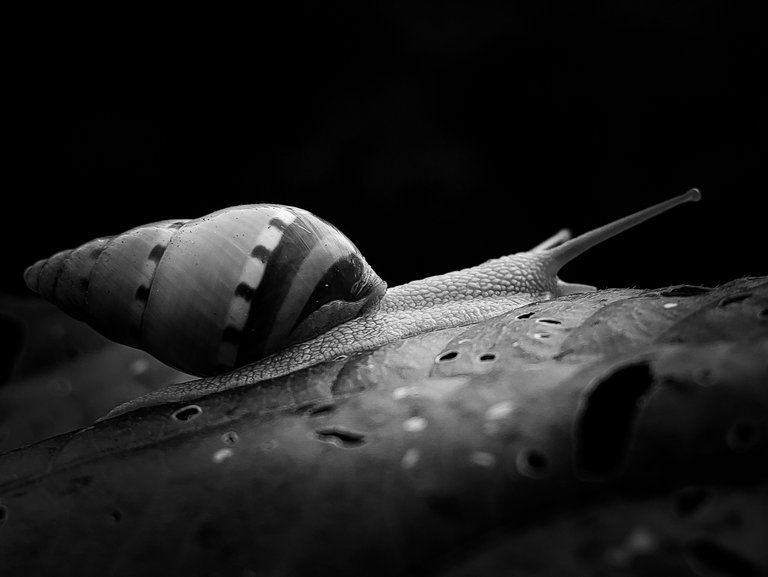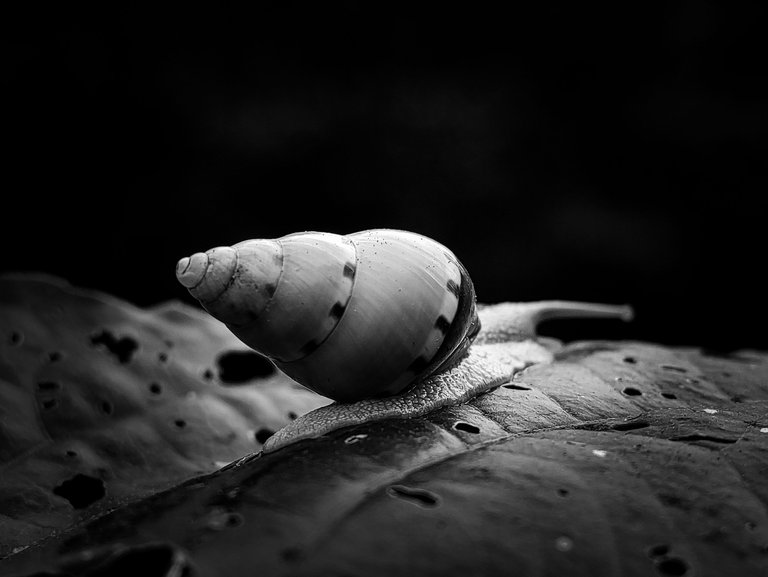 ---
All of the images here are my own work, taken with a Xiaomi POCO NFC smartphone and an assembled external macro lens.