During the last two weeks, I've found a variety of mushrooms in various locations. It occurred as a result of recent heavy rains, which allowed the fungus to grow in damp environments.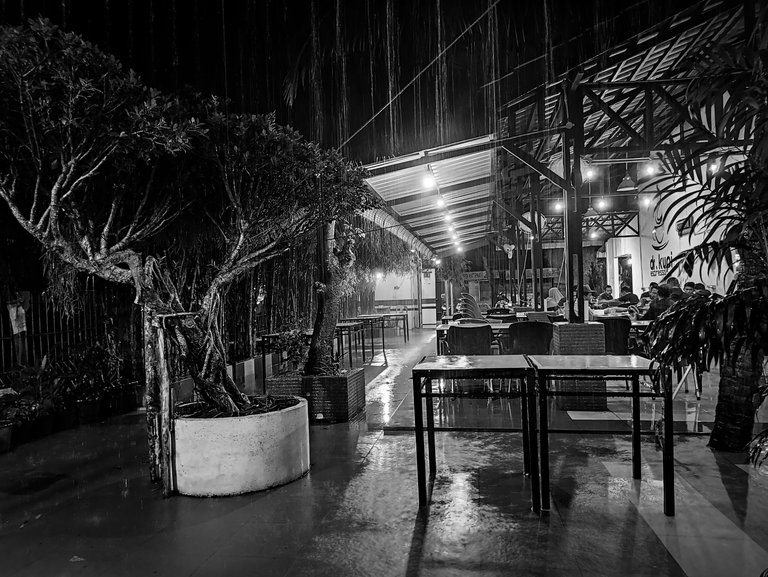 I also wanted to let you know that it was pouring outside even when I typed this. So I won't have to be concerned about running out of mushrooms since I know I'll be able to find more tomorrow or the next day.
One of the types I'll be submitting for today's #monomad challenge is this one.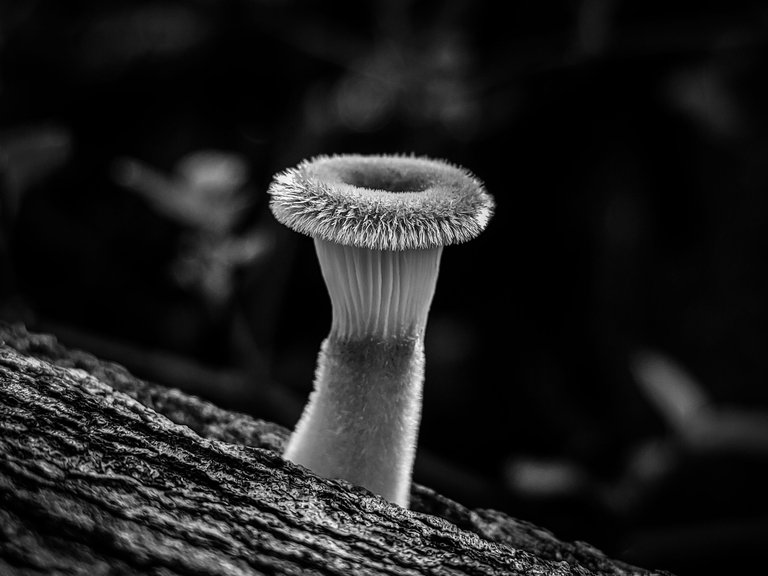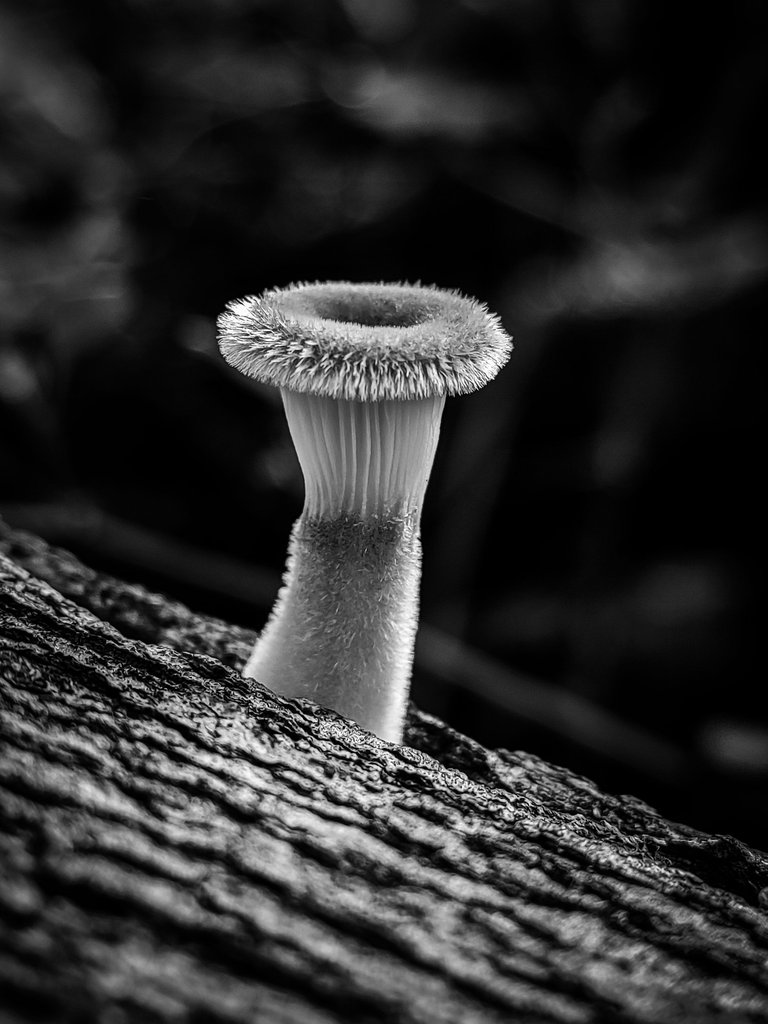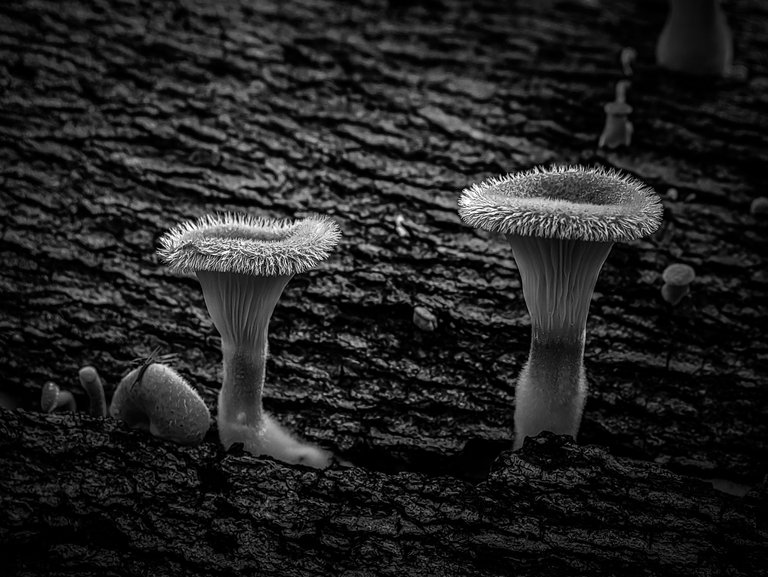 It was the Ruddy Panus fungus (Panus neostrigosus) that I'd found a few days before. So gorgeous and hairy. The inflated mushroom cap's surface looks a lot like the cockscomb flower.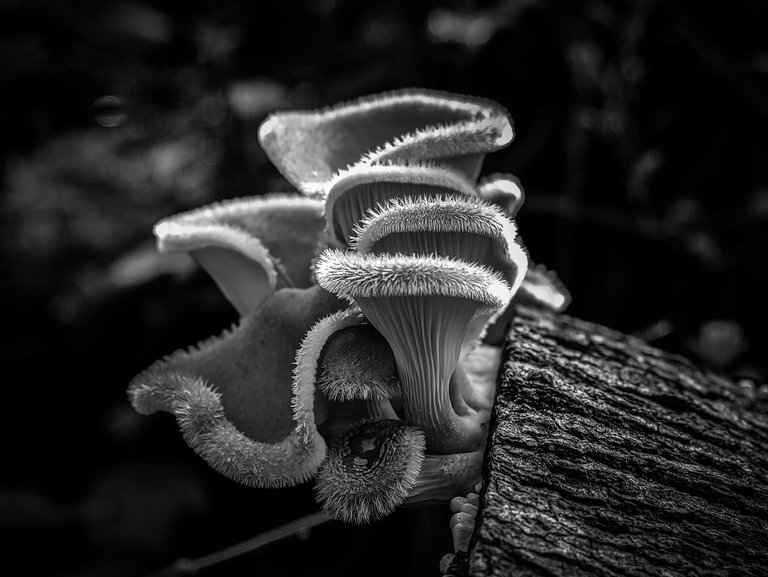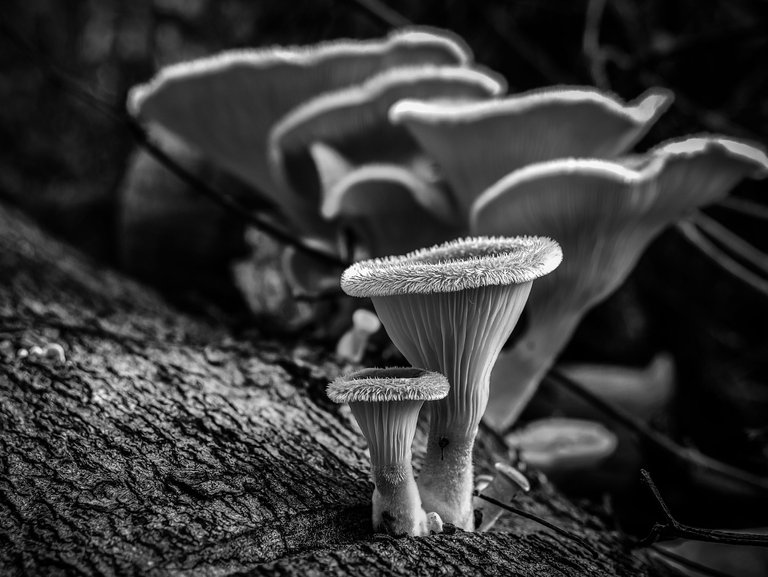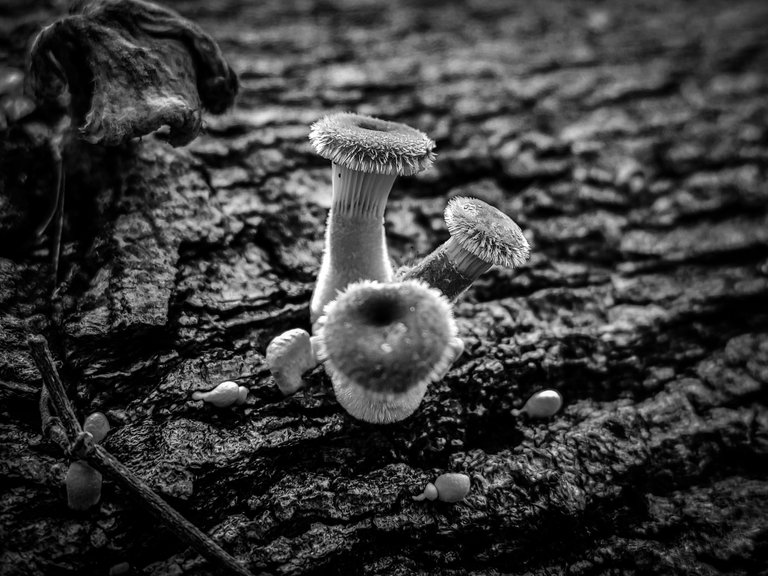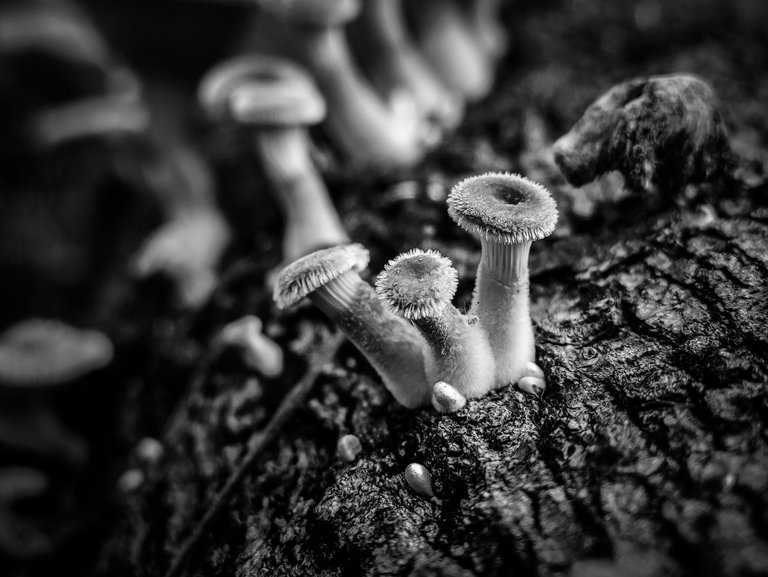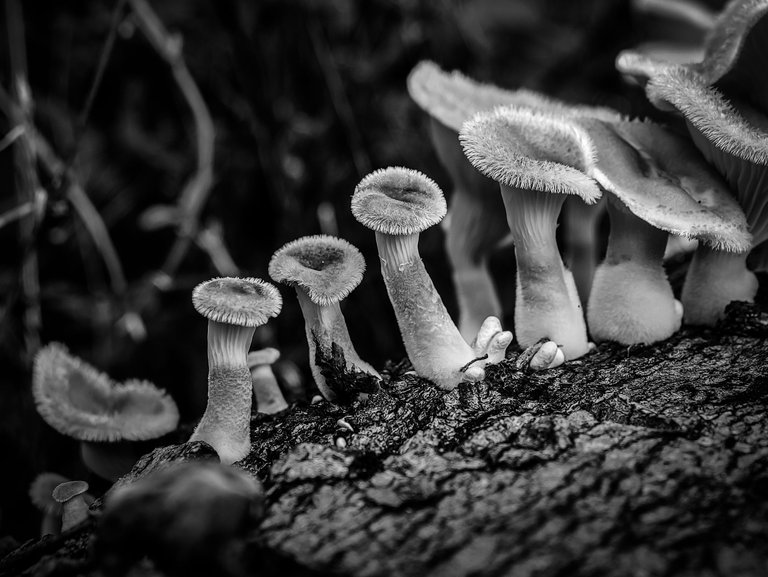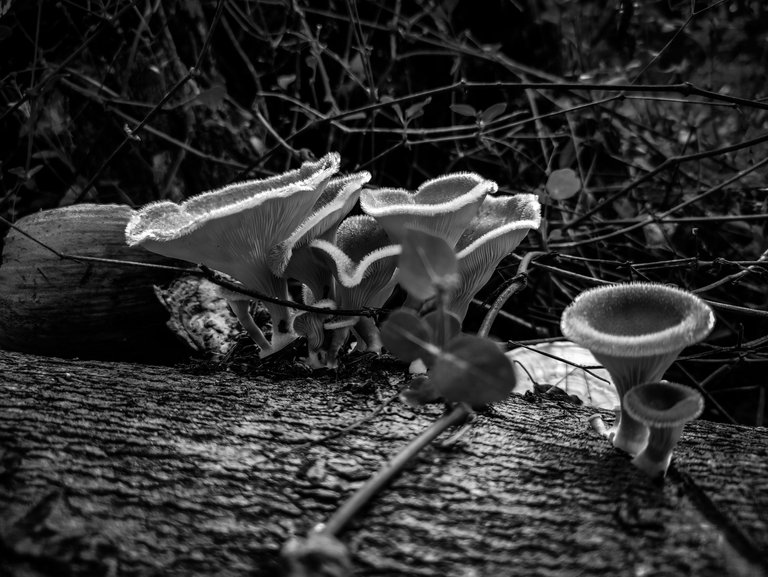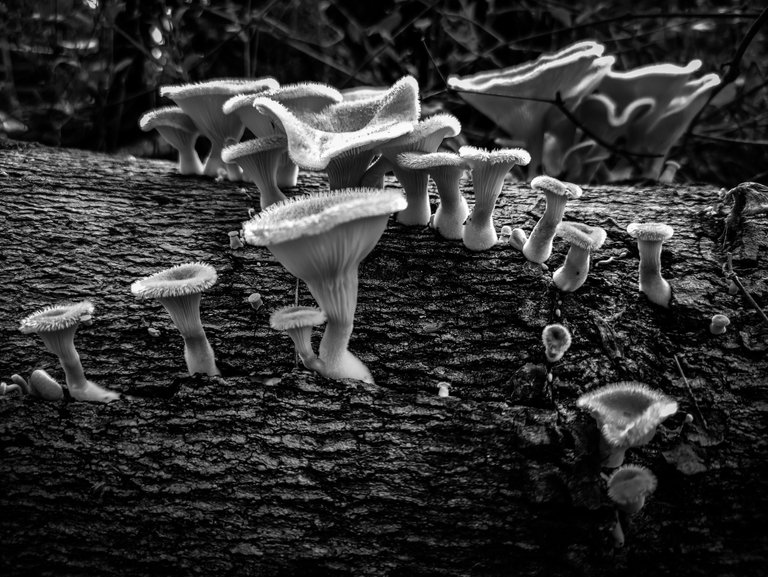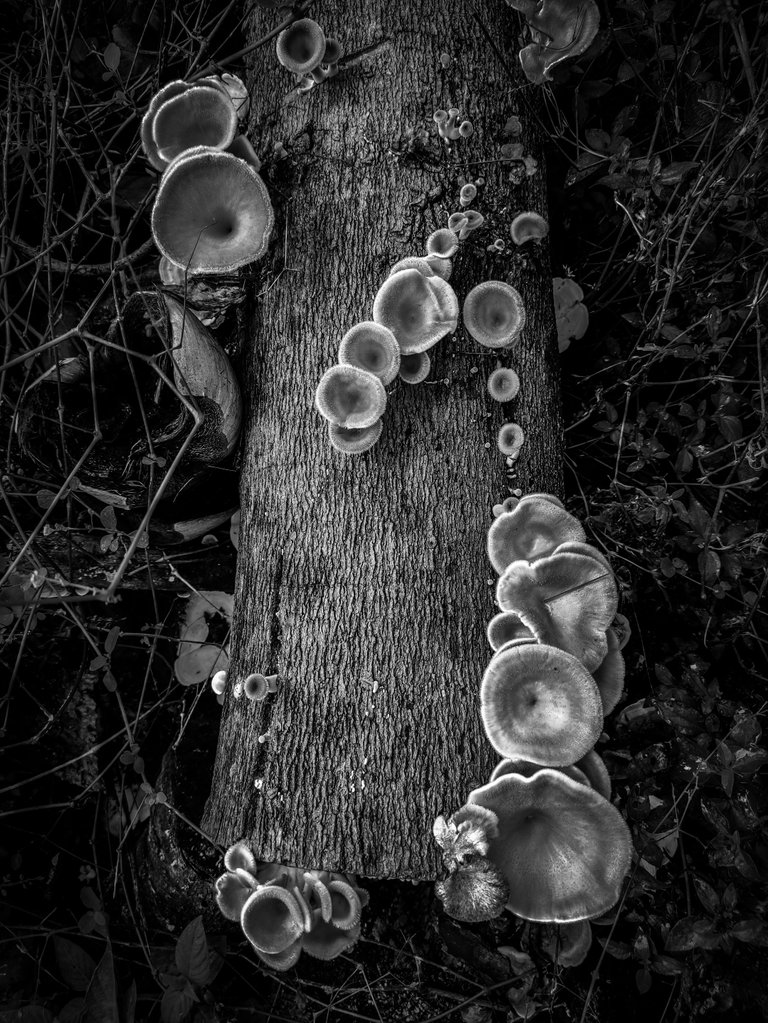 | Camera | Xiaomi Poco X3 NFC Smartphone |
| --- | --- |
| Lens | External macro lens |
| Category | Macro photography |
| Processed | Mobile Lightroom |
| Location | Lhokseumawe, Sumatra, Indonesia |
| - | - |