This is my entry for the #monomad challenge hosted and curated by @monochromes.
Most people hate weed plants. If weeds grow in gardens, they will not be allowed to grow by the gardener. If not destroyed with herbicides, at least they will be cut clean.
In fact, there are lots of beautiful weed plants that are suitable for ornamental plants. And what often escapes the eye is that, behind the weeds, you can often see beautiful insects that are so cute perched there. Weeds need insects, and insects need weeds. Nothing is created in vain.
Here you can see how the symbiosis occurs between the tiger moth and the Mimosa diplotricha plant. But of course, the farmers will not agree with me and think this is just bullshit!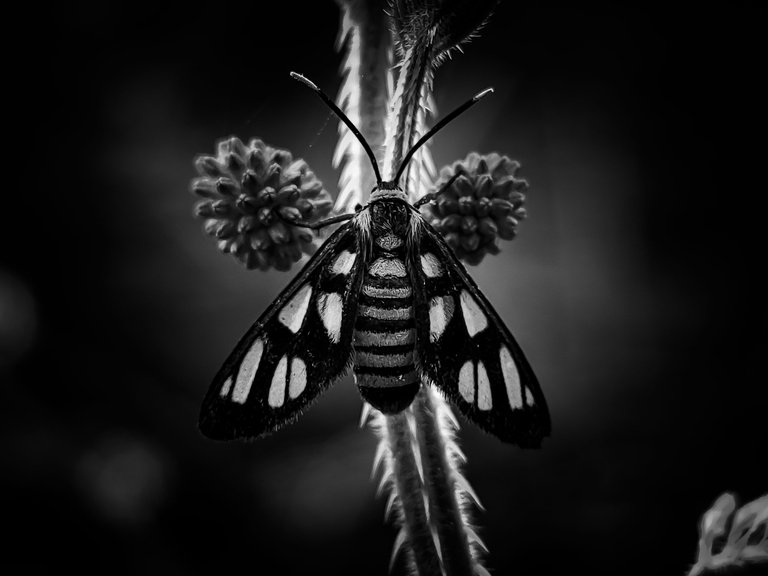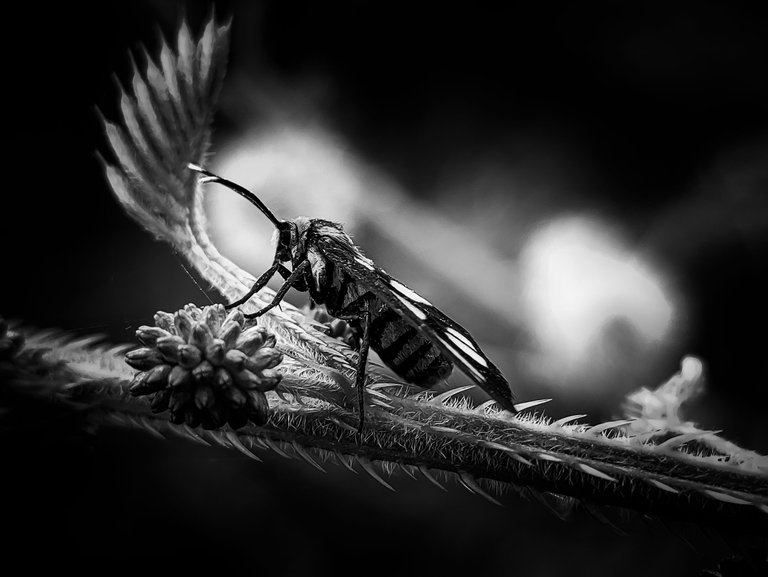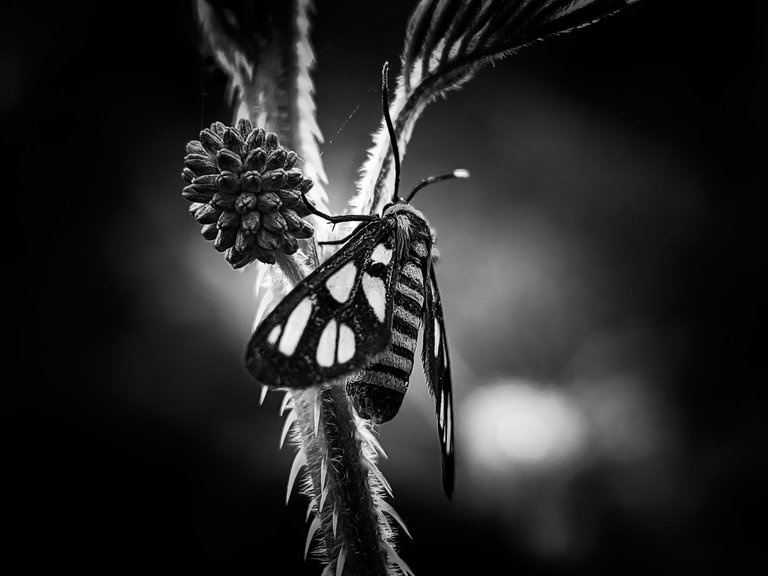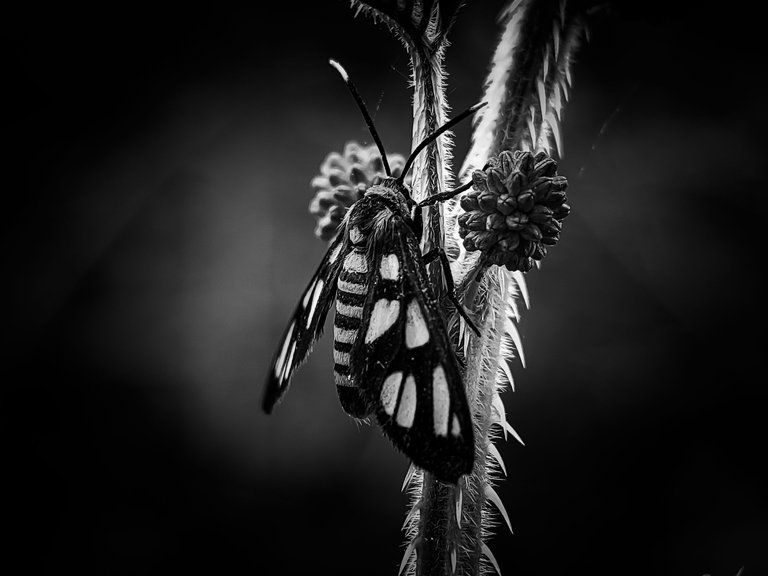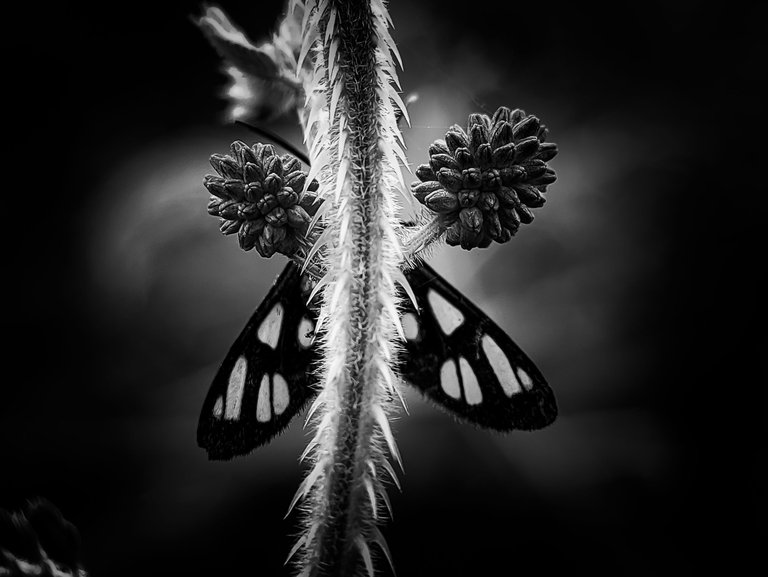 | Camera | Xiaomi Poco X3 NFC |
| --- | --- |
| Lens | External Macro Lensbong |
| Category | Black & White Photography |
| Processed | Mobile Lightroom |
| Location | Lhokseumawe, Aceh, Indonesia |
| - | - |