There is a proverb that says, "There is still another sky above the sky."
This phrase means that there is always someone better or stronger than you. That's a universal adage that applies to all situations. But this time I'd like to connect it to animal life.
I captured this red-legged spider wasp (Episyron rufipes) a while ago. I always thought spiders were the strongest, preying on insects such as wasps and bees. But it appears that I must reconsider that assumption, as this wasp is no match for spiders.
It is a kind of wasp that hunts spiders, especially wolf spiders, which live on rocks. I was curious as to why red-legged spider wasps prefer to move around on rocks. And I've learned the reason for this: it preys on spiders.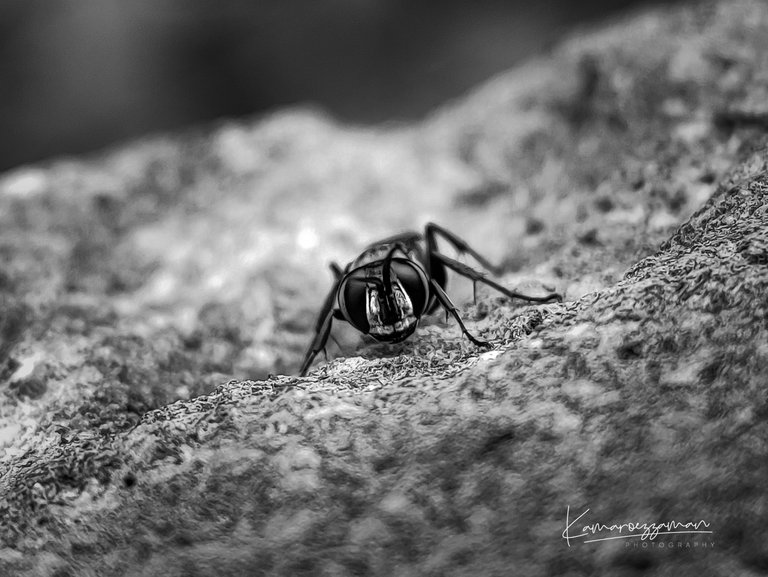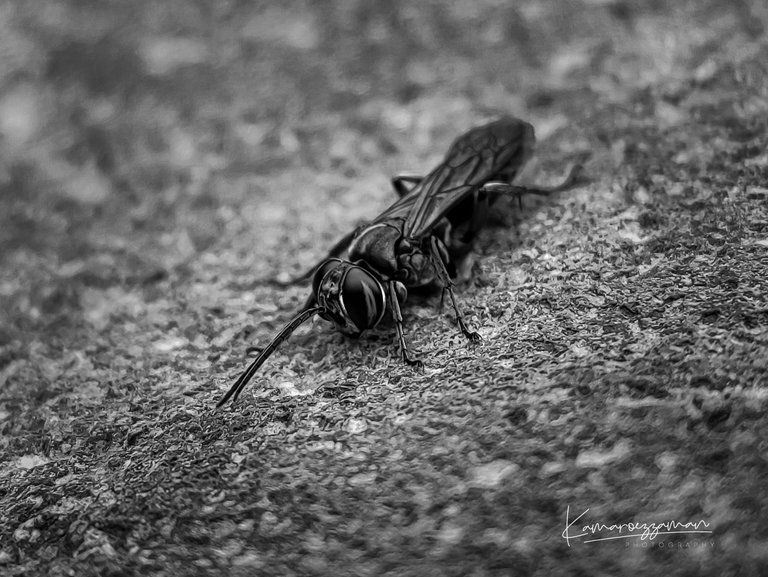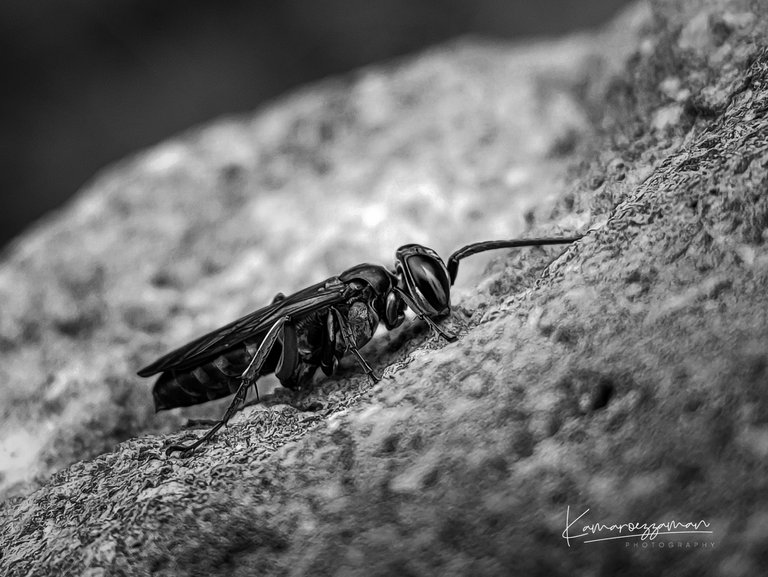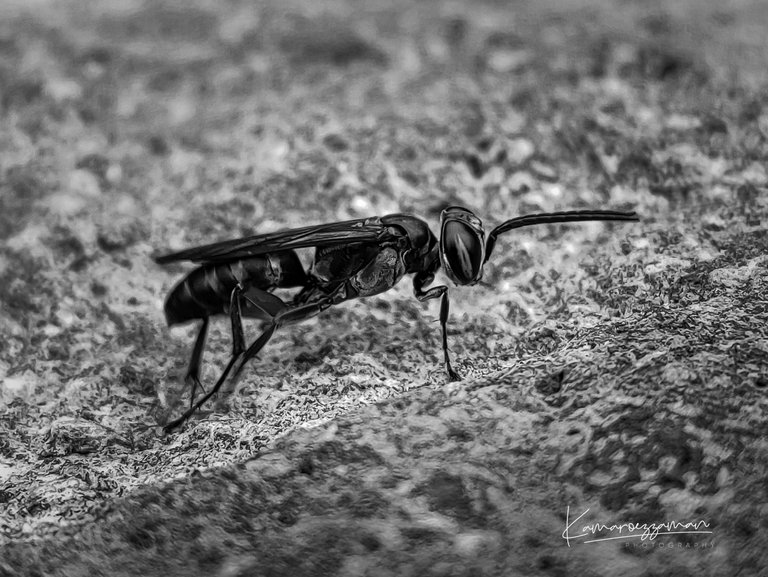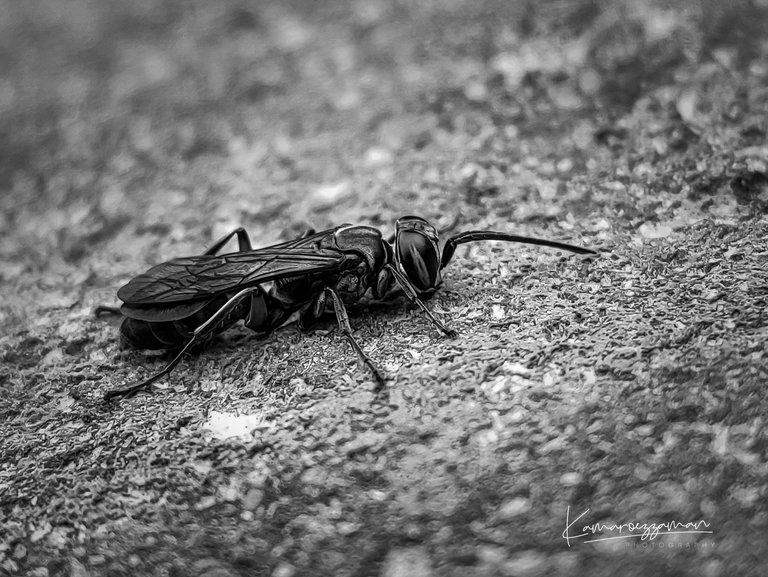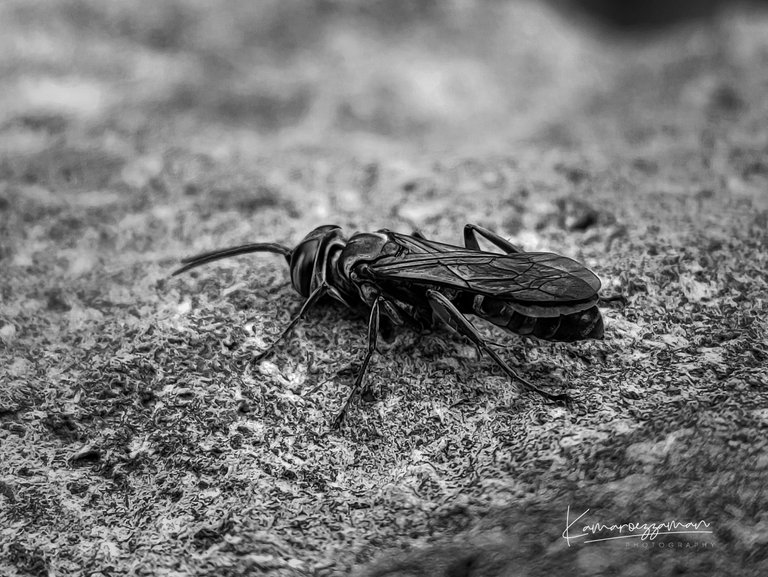 ---
I submitted this macro photography for the daily #monomad challenge hosted by @monochromes. Thanks 🙂
---
All of the images here are my own work, taken with Xiaomi POCO NFC smartphone and an assembled external macro lens.