My entry for the #monomad challenge this time is macro photos of the hairy caterpillar.
Actually, something I want to avoid the most when looking for macro photography is hairy caterpillars. It's because I've had bad experiences with those springy creatures. After accidentally touching a hairy caterpillar, my skin developed reddish rashes and became extremely itchy. I had to smear my skin with kerosene before I felt better.
But when I saw this hairy caterpillar a few days ago, I dared to get close and take photographs, being careful not to touch the toxic hairs. Despite their danger, hairy caterpillars are beautiful creatures. It gets so much more beautiful when they metamorphose into tussock moths.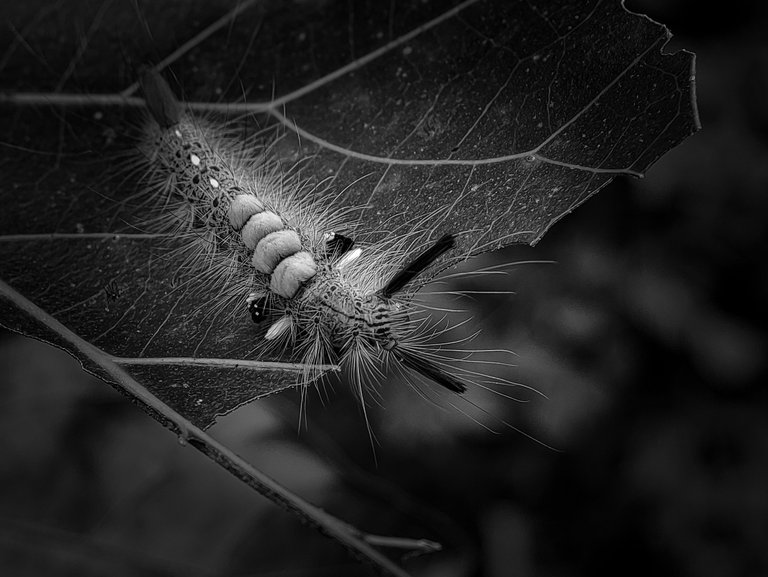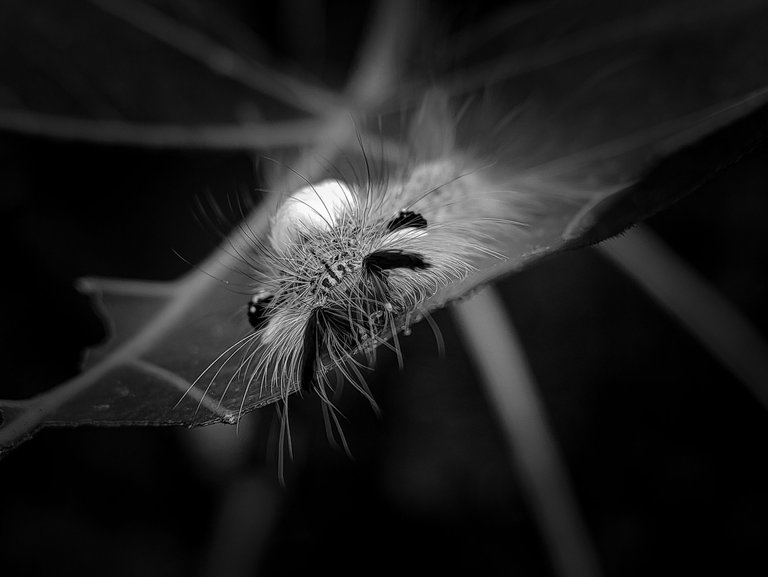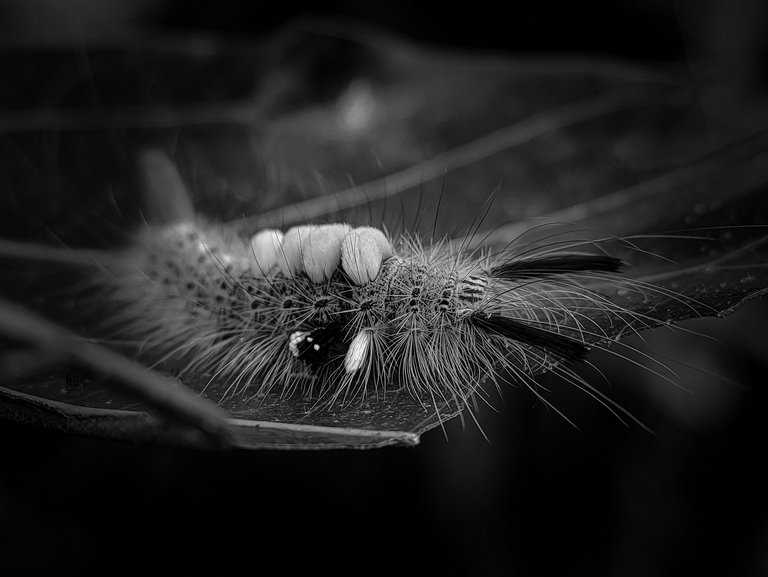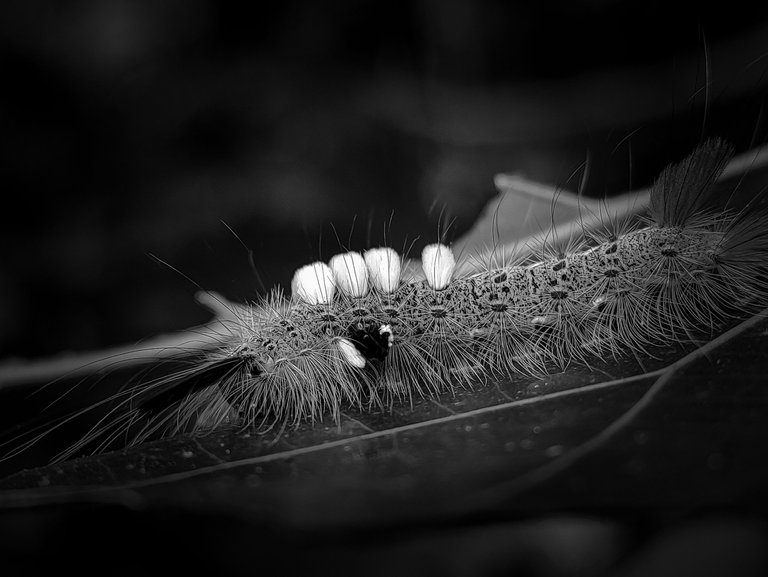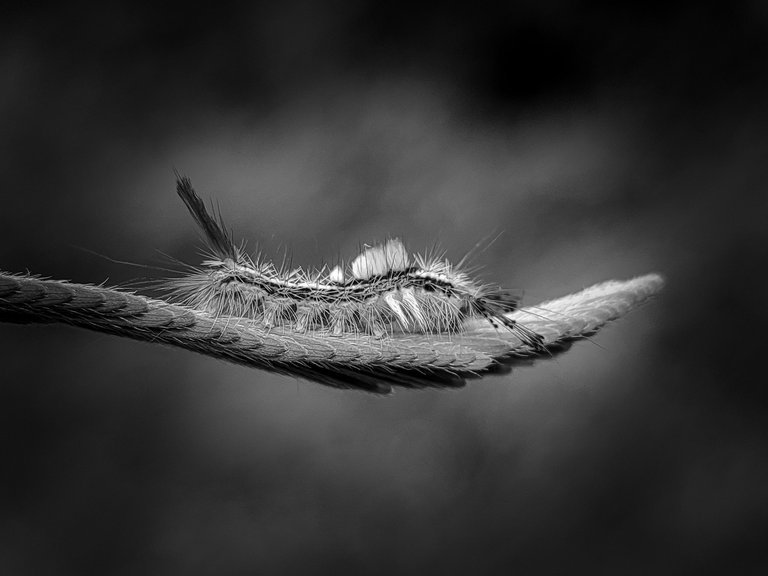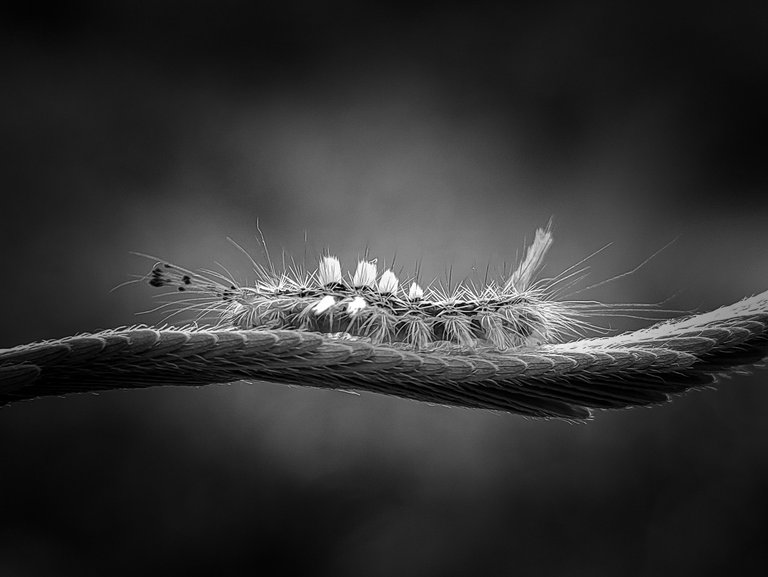 ---
All of the images here are my own work, taken with Xiaomi POCO NFC smartphone and an assembled external macro lens.