Here are some macro shots I've submitted for the daily #monomad challenge hosted by @monochromes.
I chose the skipper to be the focus of my macro photograph. Previously, I attempted to modify it using some B&W filter options, but none of these worked because the subject was a bit dark and the background was brighter. But, I think it works better now that I've given it a try with an infrared filter. The skipper still stands out, and I love this choice, even though it produces a background image that is bright and deeply toned.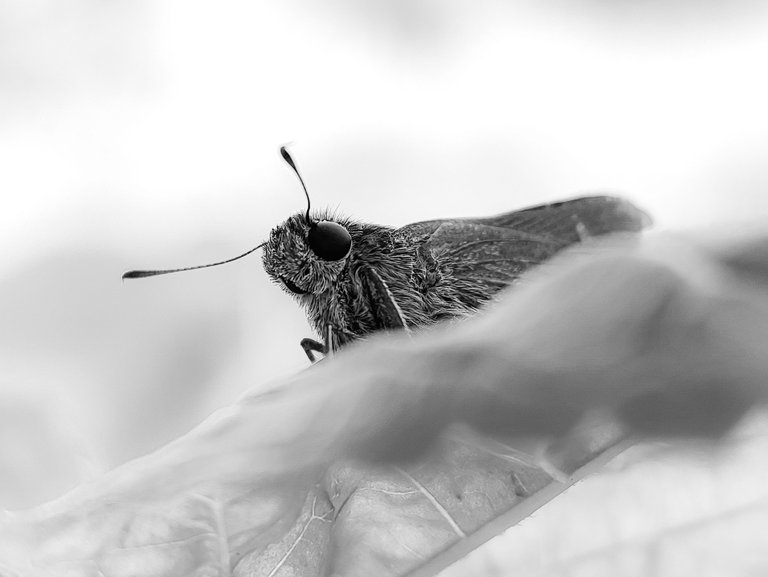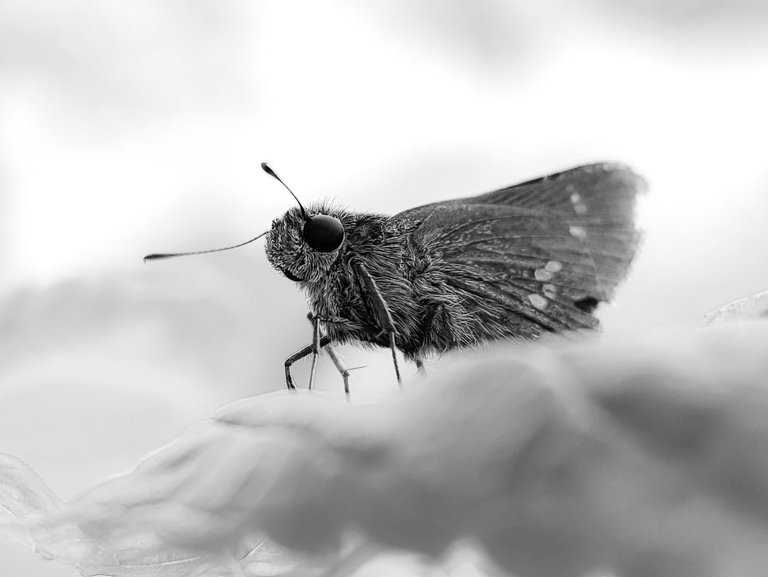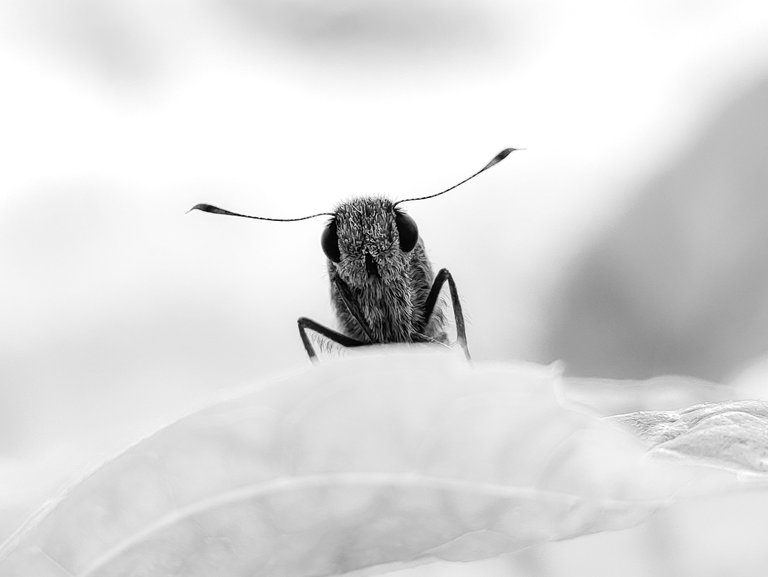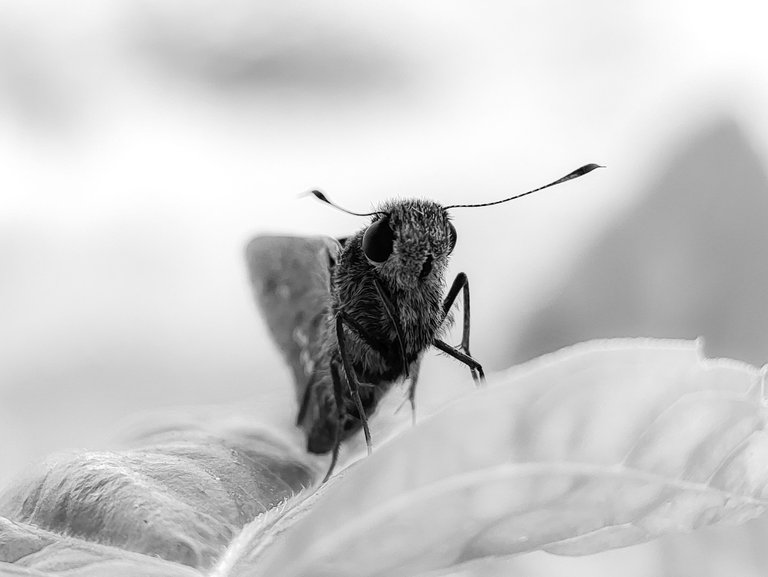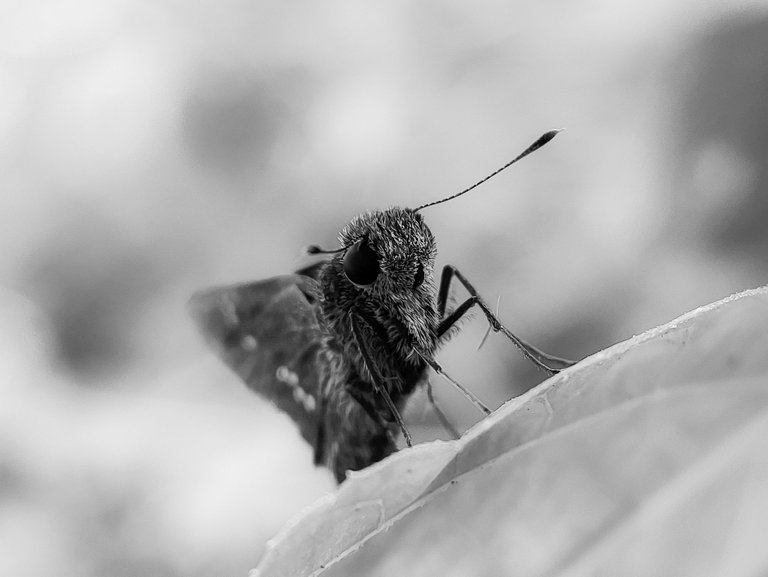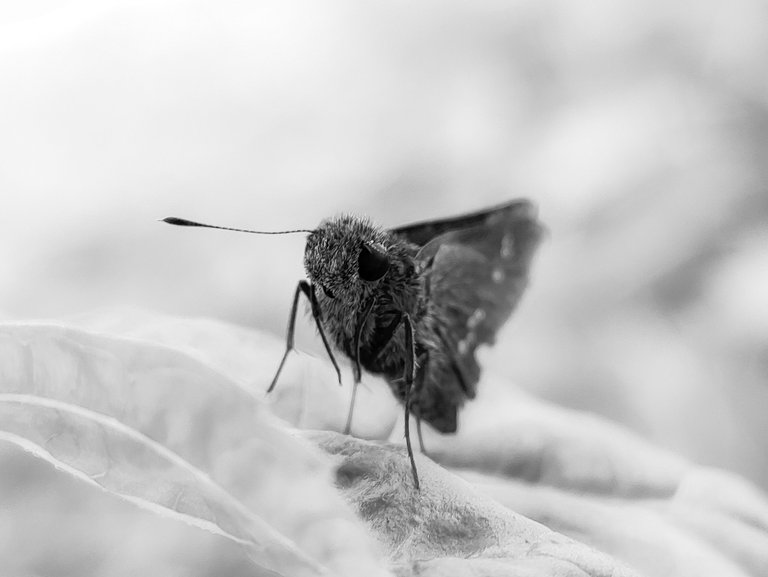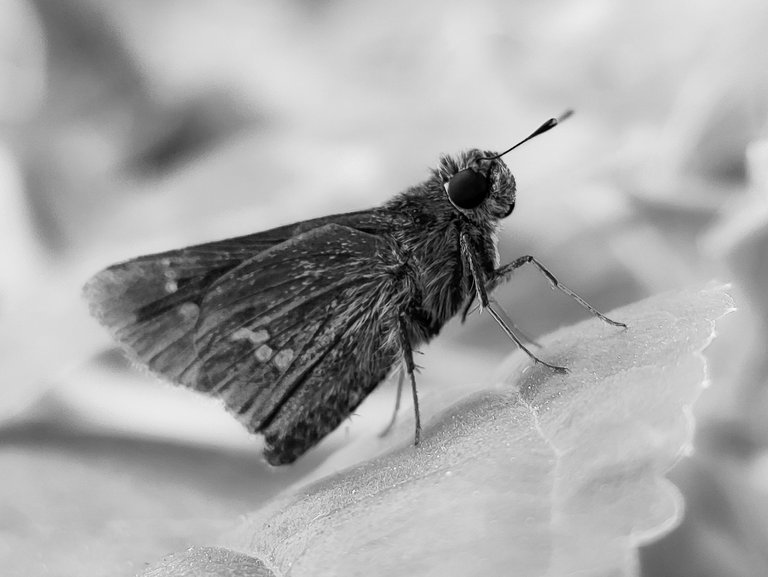 ---
All of the images here are my own work, taken with Xiaomi POCO NFC smartphone and an assembled external macro lens.