This is another entry I submitted for the daily #monomad challenge.
There was a crab spider that was taken using my phone. I assumed it was on a recon mission on grass. Was it deliberately sent by the spider's intelligence agency? I do not think so. It works for itself—stalking prey for lunch.
It had a chubby face with six eyes, but the eyes were too small, and even they were smaller than pinholes. What stands out the most from its face are those oversized jaws, an ultimate weapon that can crush prey in a few chews. With a translucent body color, it is advantageous to perform camouflage anywhere.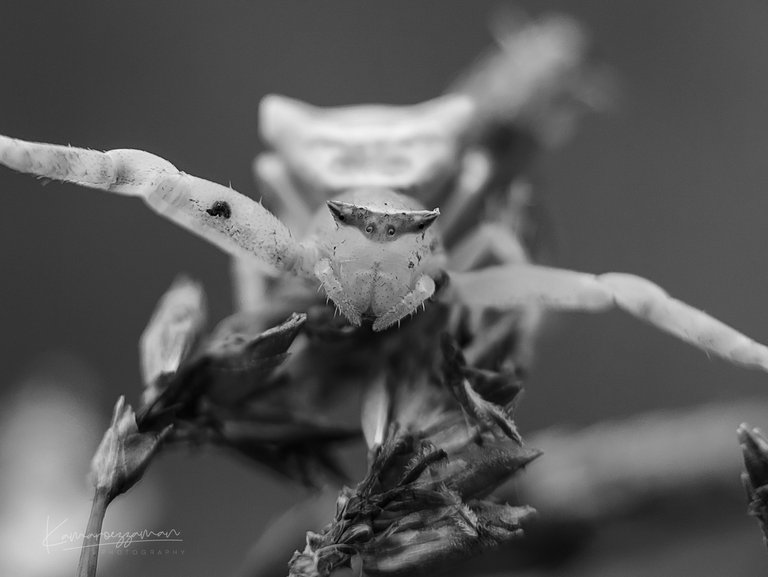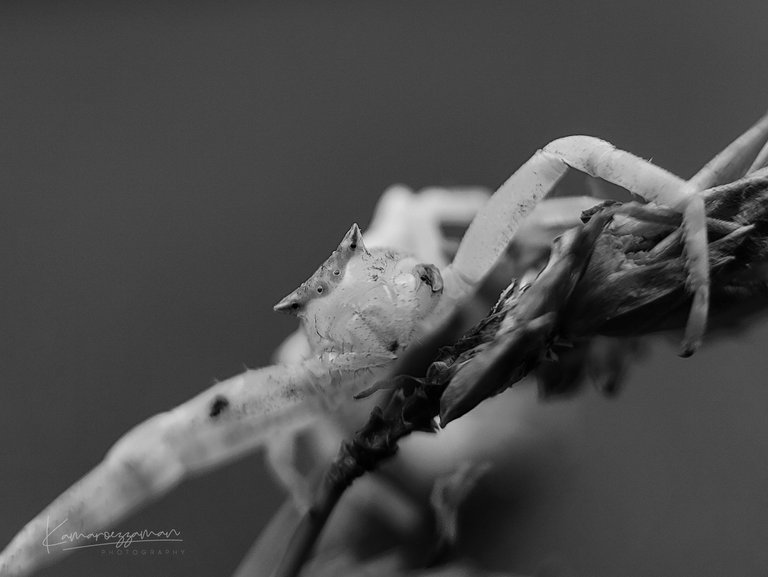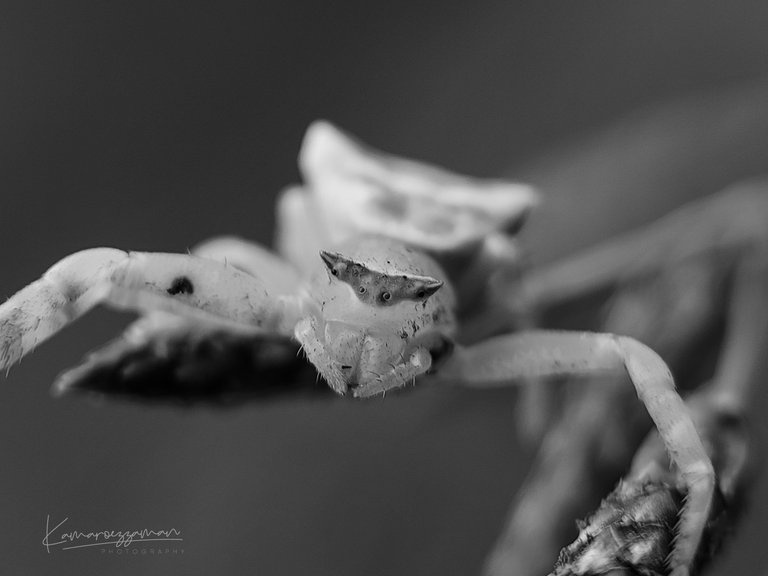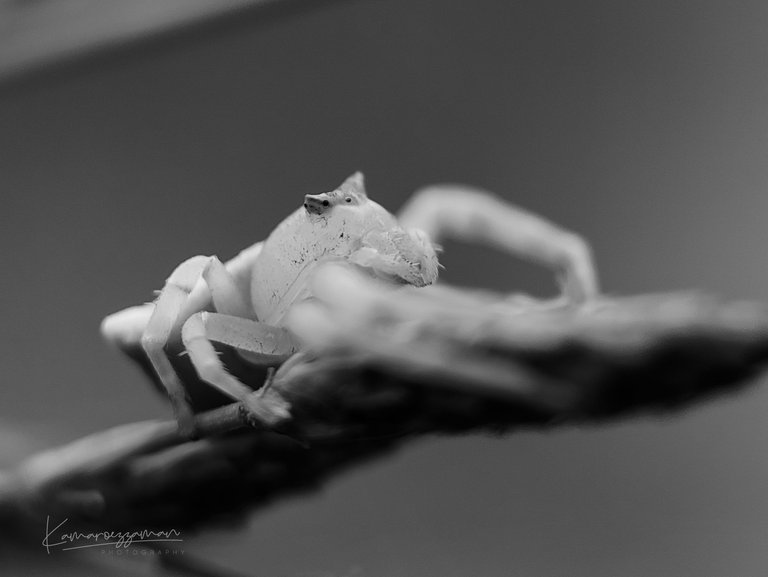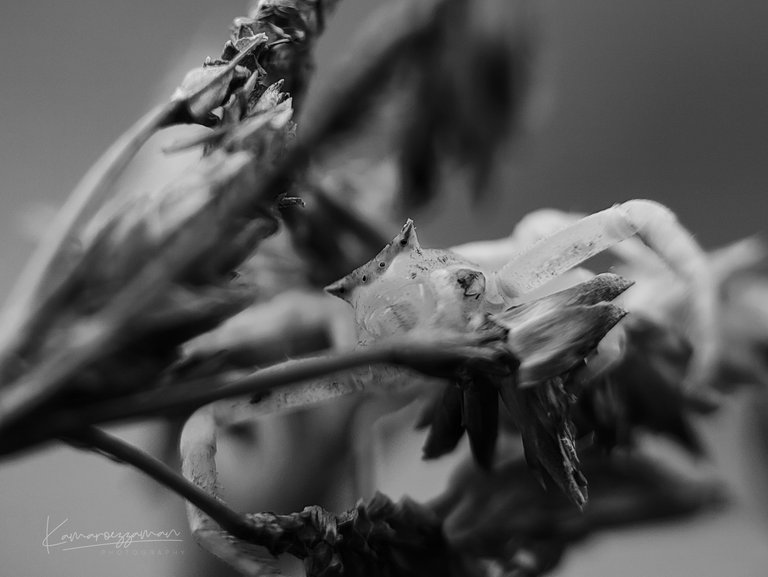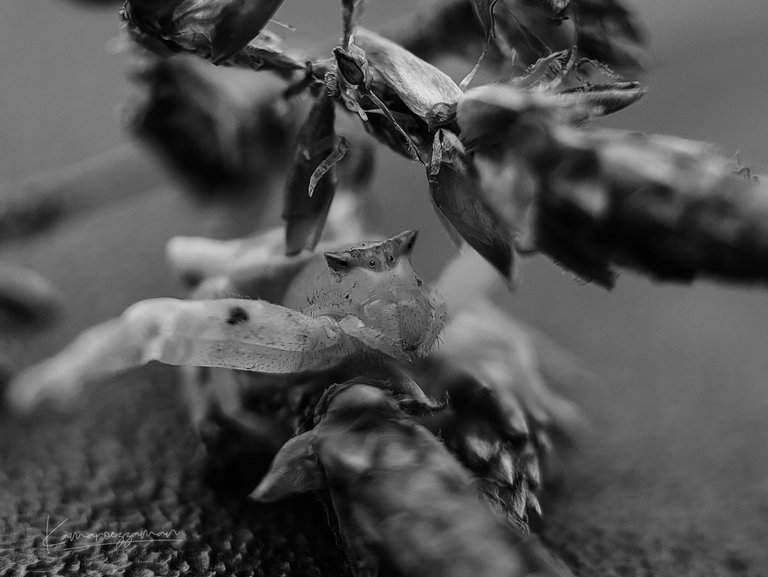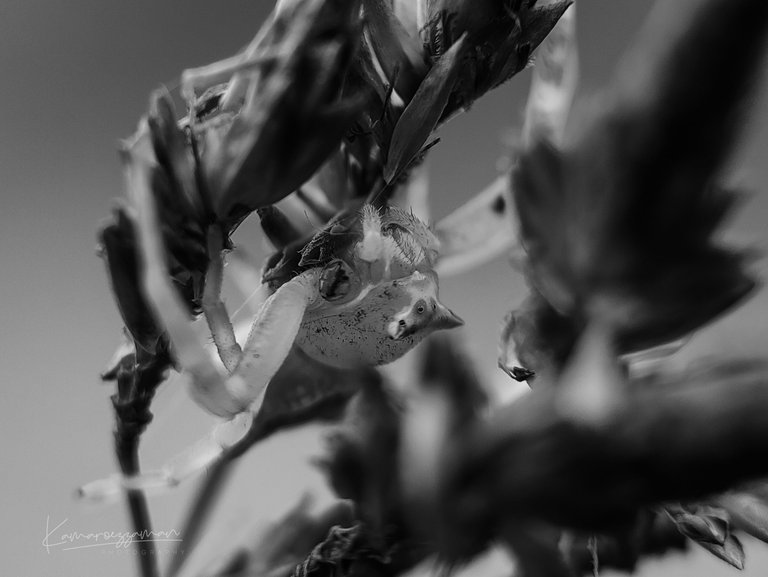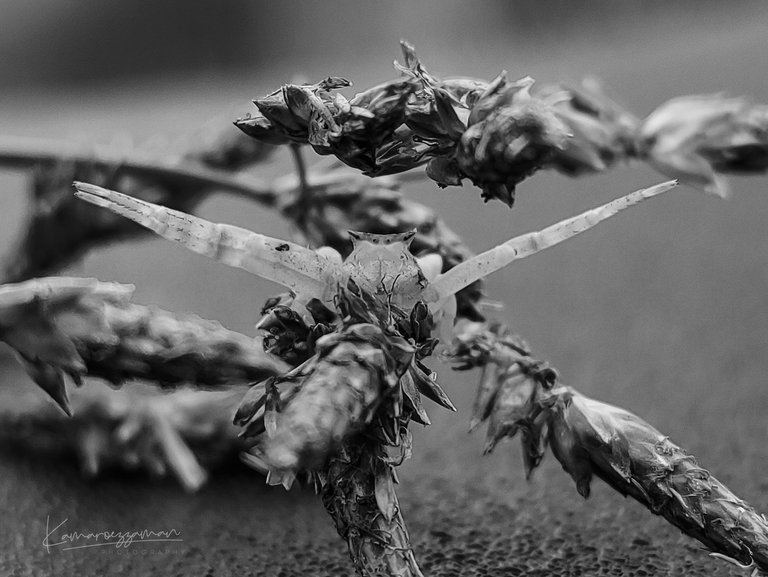 ---
All of the images here are my own work, taken with a Xiaomi POCO NFC smartphone and an assembled external macro lens.