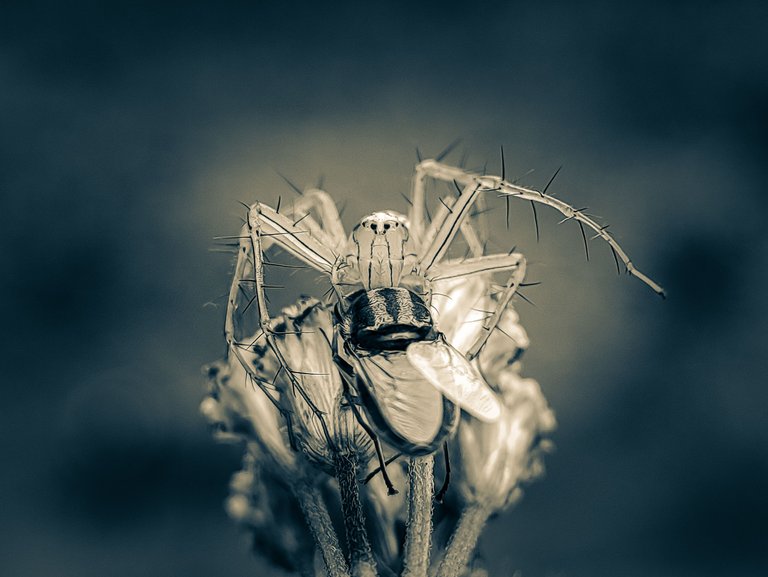 This was a premeditated murder that I had documented and in which a common green colonel was the victim.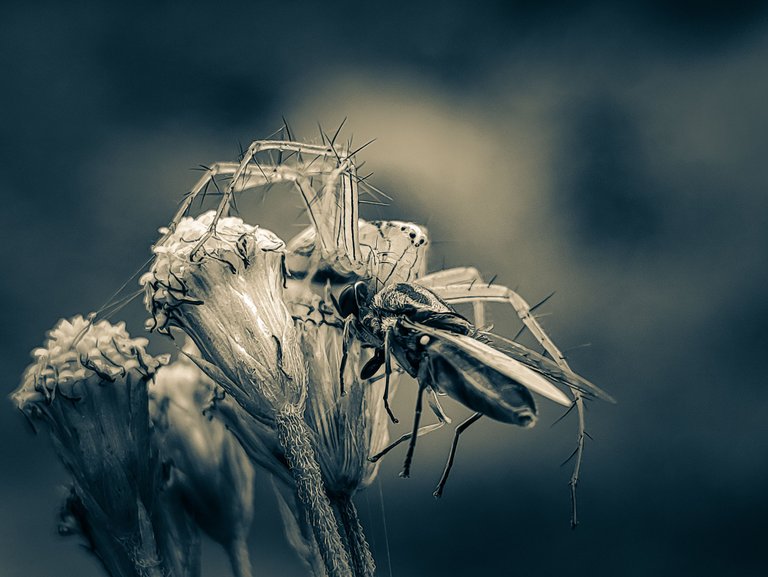 Why it is referred to as premeditated murder, It's because a lynx spider was the bad guy. In addition to being a predator, it is a superb planner.
Knowing that pollinating insects frequently searched for nectar, the lynx spider purposefully camouflaged itself on the flowers.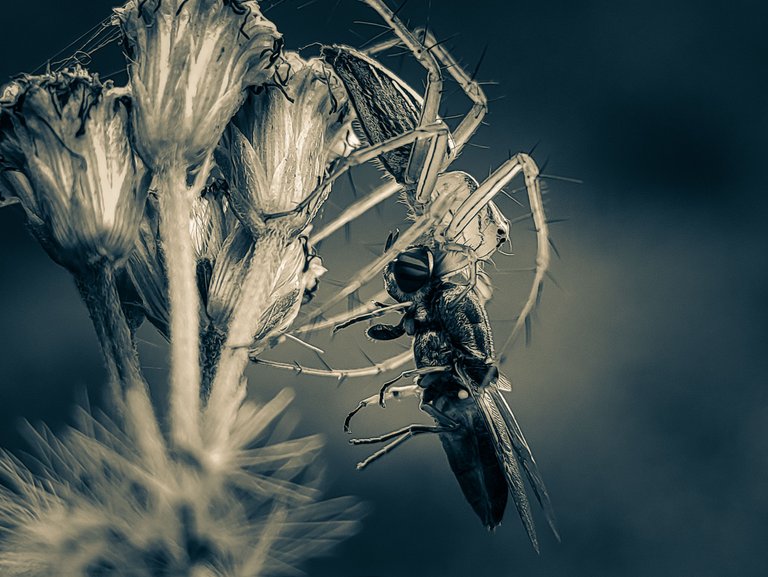 A common green colonel was the prey at the time. Such bad timing for the soldier fly. Instead, the plan to sip the nectar backfires.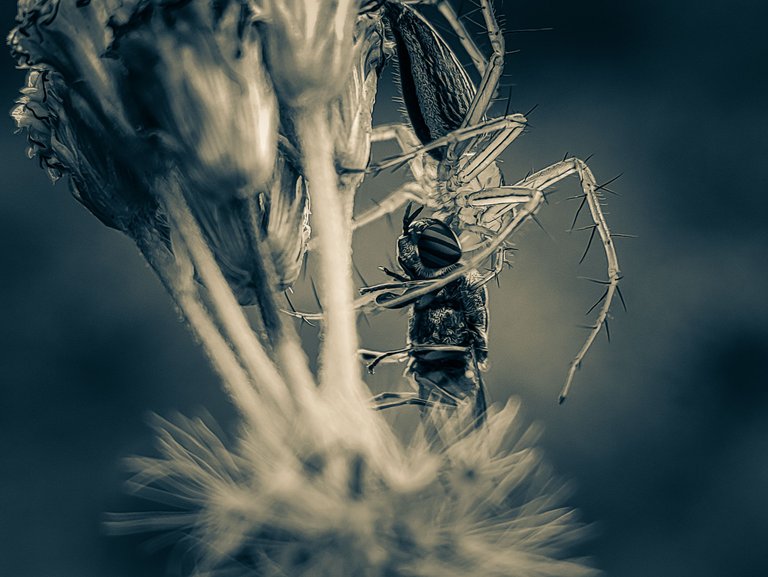 The soldier fly unaware that the Lynx spider was there waiting for it. The spider pounced on the fly's throat in a matter of seconds.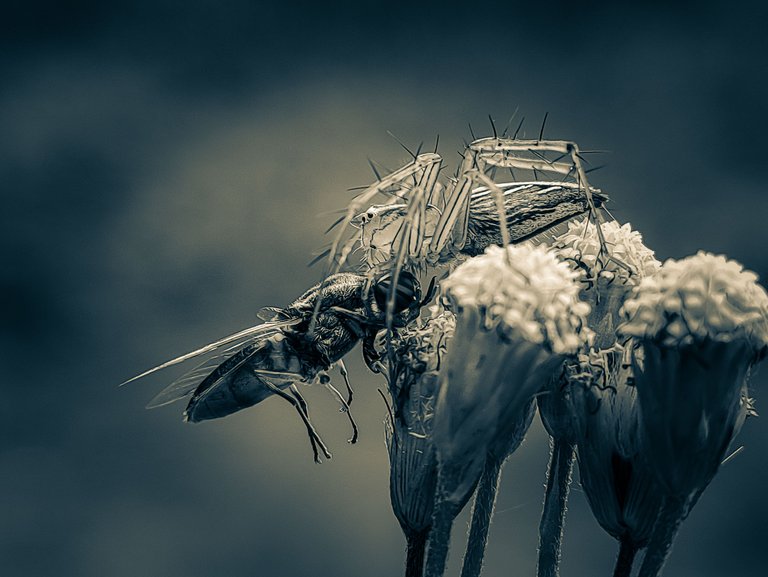 Escape attempts are fruitless. Because the lynx spider's bite was so powerful, it was immediately pushed to the gate of death.
---
I submitted these macro shots for the daily #monomad contest hosted by @monochromes.
---
All of the images here are my own work, taken with Xiaomi POCO NFC smartphone and an assembled external macro lens.