My entry for the #monomad challenge today is macro photography of a spider.
The strange finding surprised me this morning, but it is real. I noticed the Hasselt's spiny spider (Gasteracantha sp.) in my yard. The spider was slowly crawling across my wife's ornamental plants.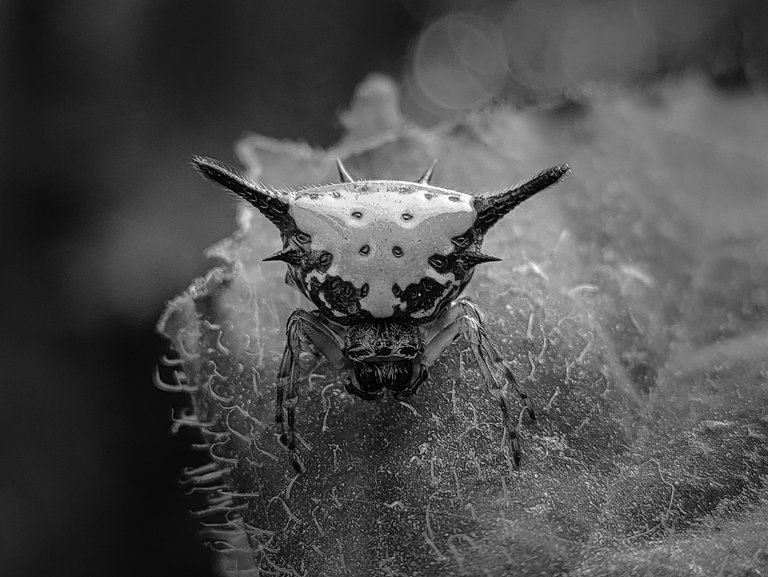 This is strange because I usually always see spiny spiders in the forest when looking for macro photos, and I assumed this was just a coincidence.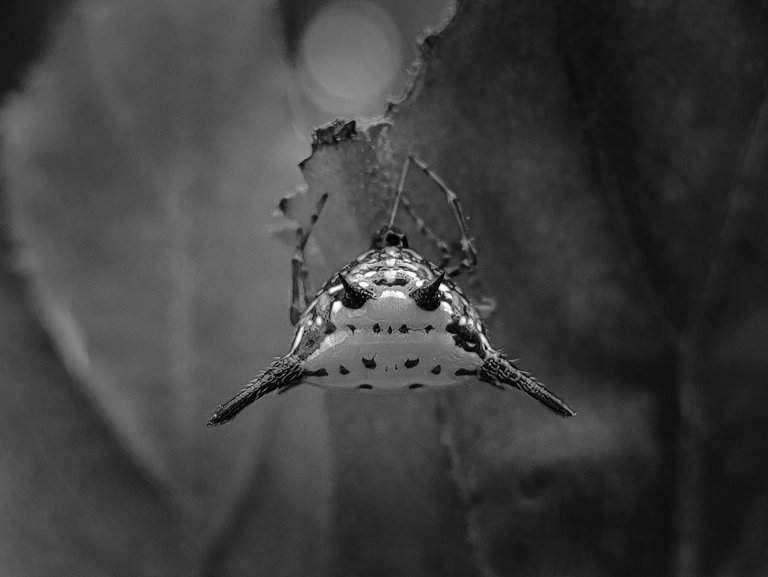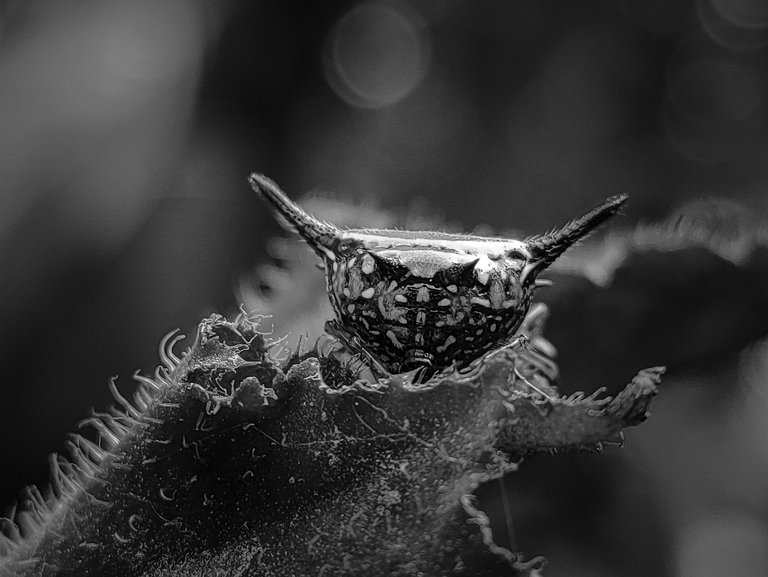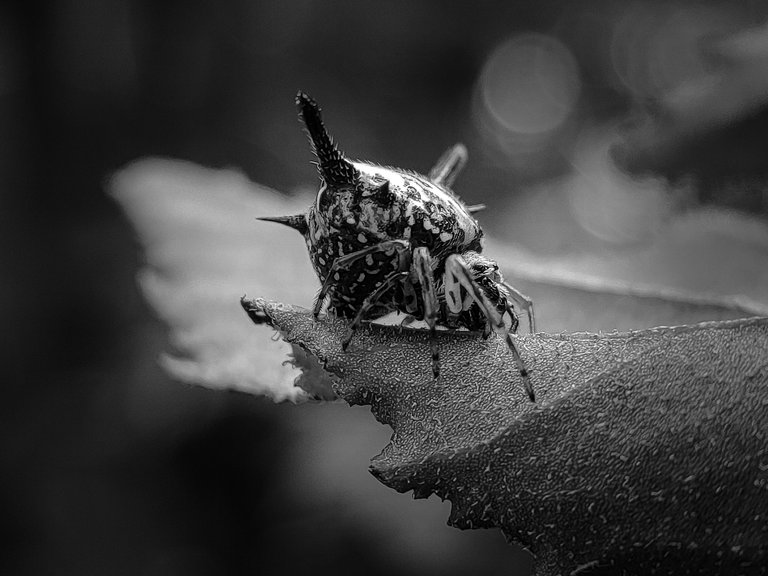 Could the spider have come with me, hiding in my bag, or was it hiding on my scooter as I was riding home from the woods? My mind is trying to figure out how this spider ended up getting into my yard.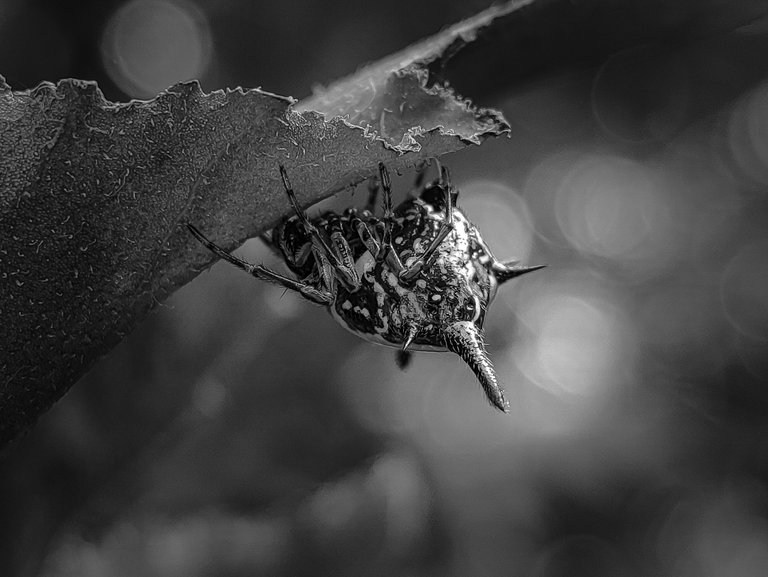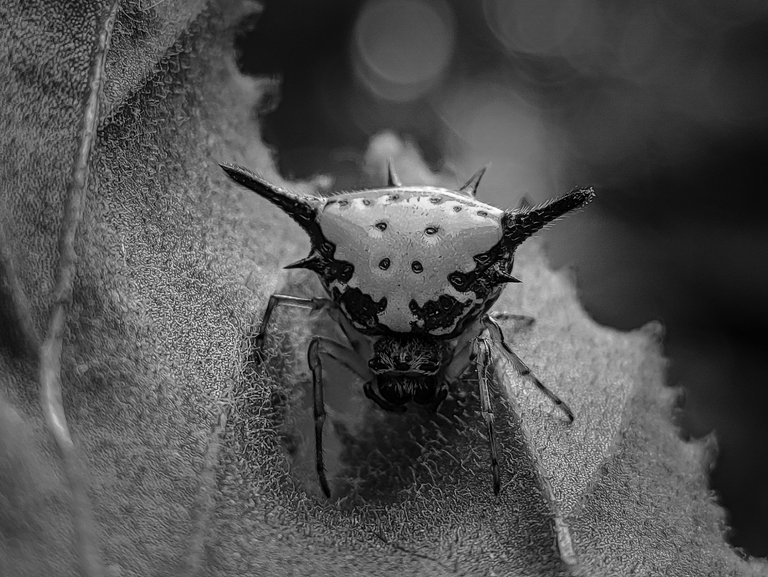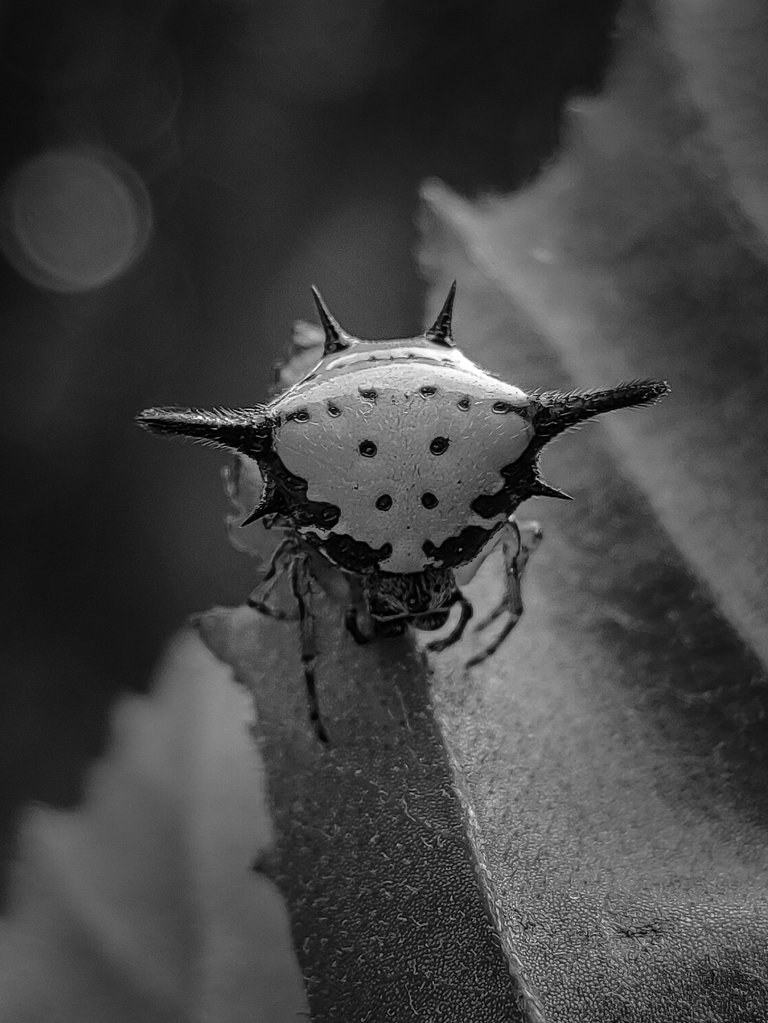 But I don't care where it came from because it has unquestionably become my photo model. I just hope it enjoys its "new home" and has many cubs.
---
All of the images here are my own work, taken with Xiaomi POCO NFC smartphone and an assembled external macro lens.