Monomad: Nimble Little One
Jumping spiders are a type of small animal that is difficult to capture. That's because the mobility of the jumper is super fast and unpredictable. However, wherever I see a jumping spider, I am always challenged to shoot it. They might keep you busy, but it's still interesting.
This little guy is no less agile. I didn't move; only my eyes and fingers moved to the rhythm of the jumper's fast movements. But my breath was out of breath when I aimed the focus. Even though this guy was the one who moved the most, I was the one who was exhausted.
But finally, it all paid off! The jumper gave me some nice shots.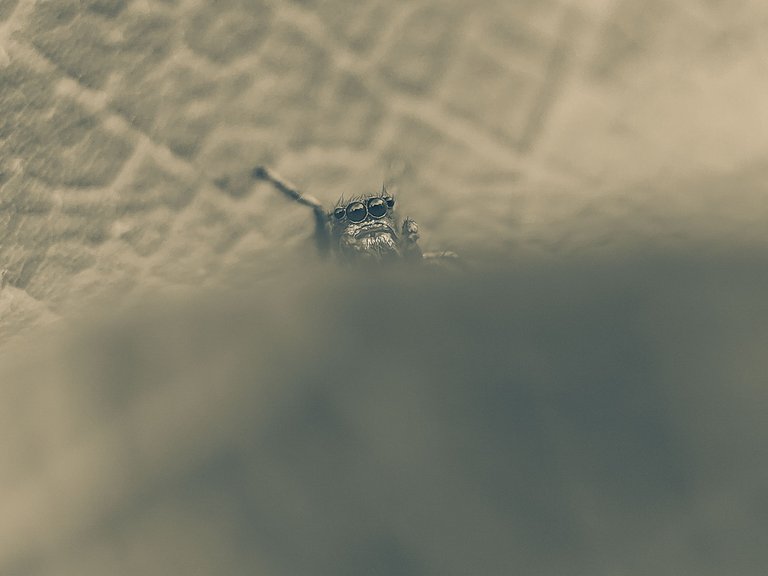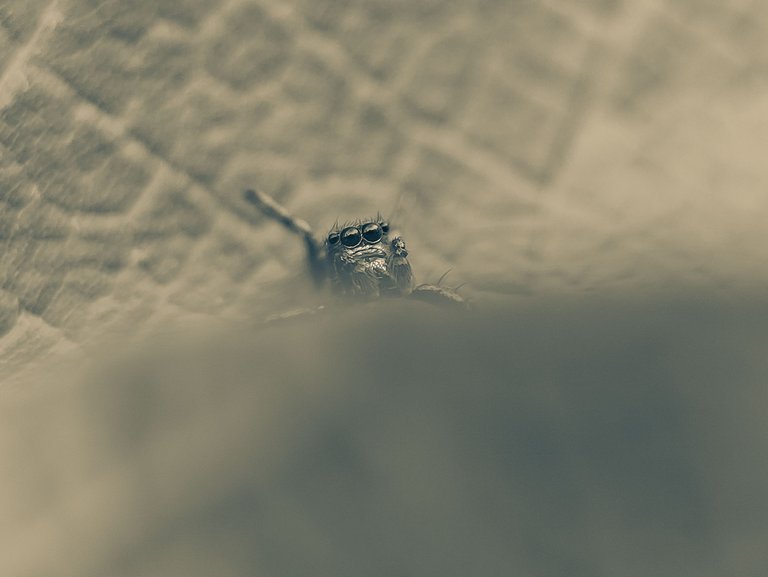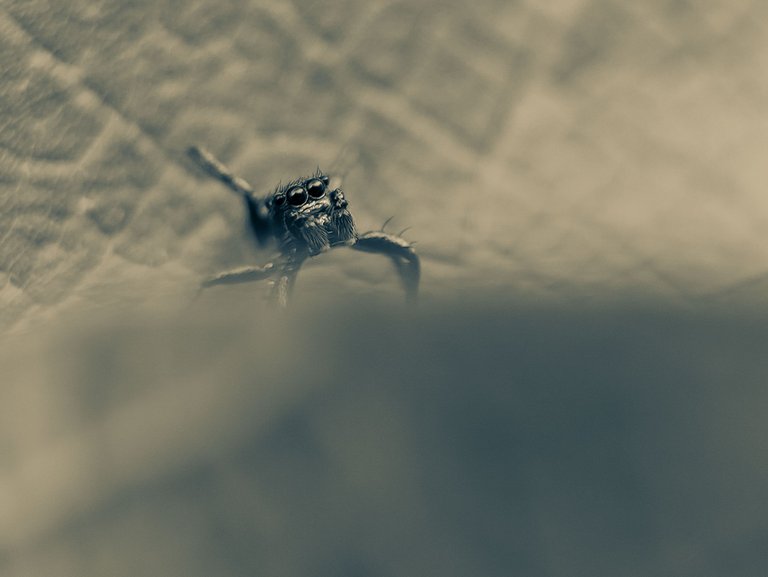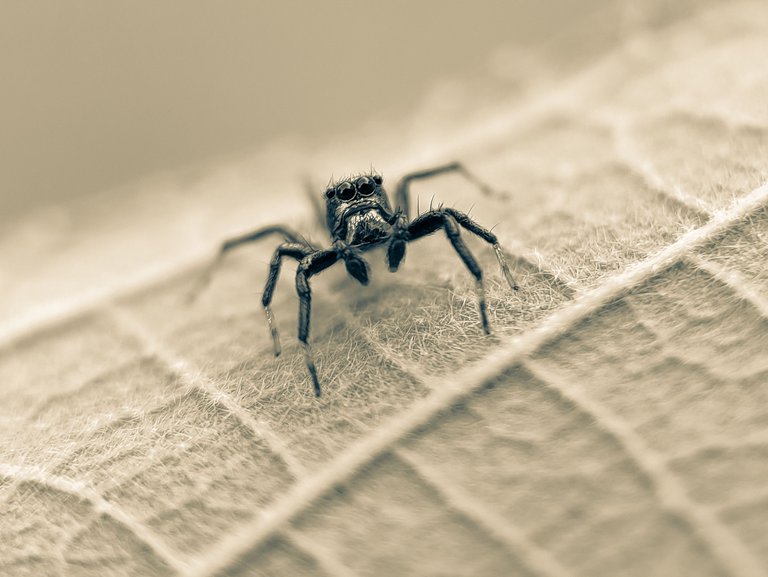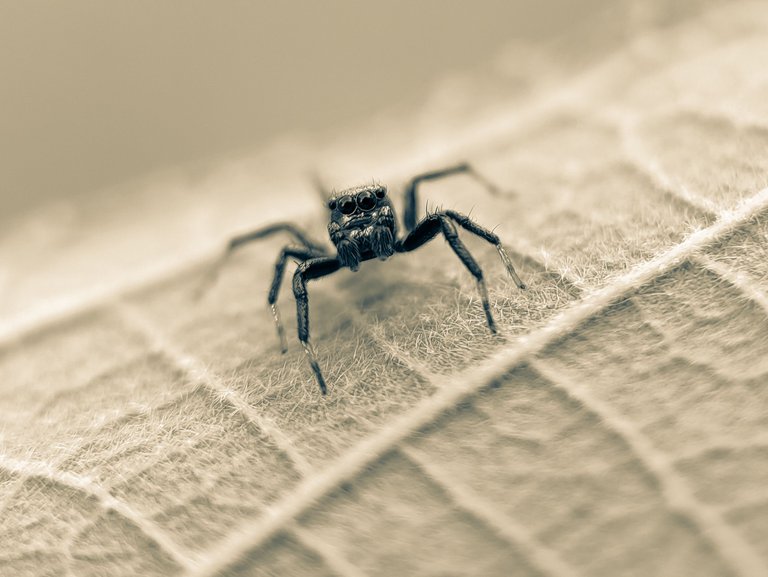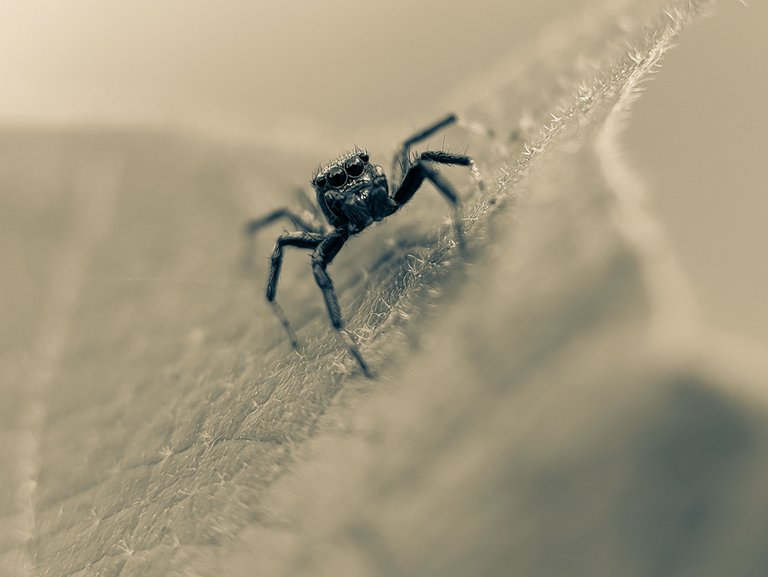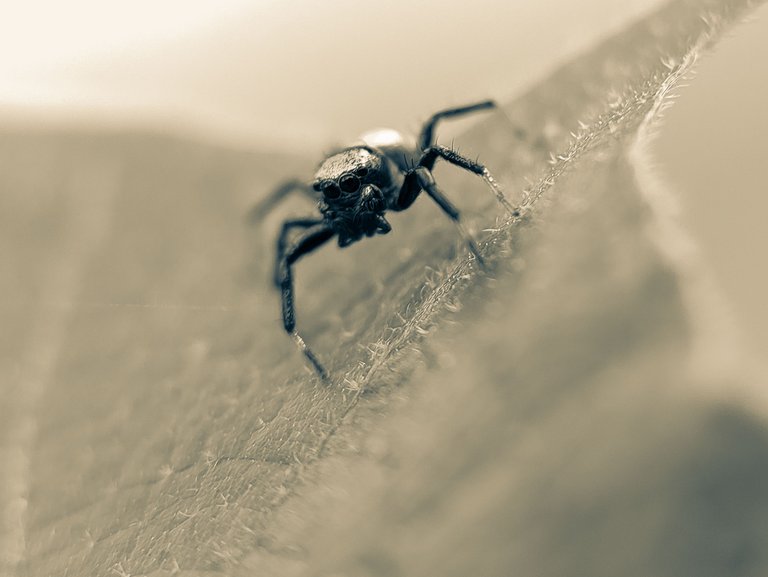 ---
This is another entry I submitted for the daily #monomad challenge.
All of the images here are my own work, taken with Xiaomi POCO NFC smartphone and an assembled external macro lens.
---
---