Monomad: Mycena Mushrooms With Lovely Bokeh
Here are some macro photos I took to enter today's #monomad challenge.
These are Mycena mushrooms, which have caps and gills that are translucent, growing on decaying wood. Some of them grow in pairs, while others grow in clusters.
I had a little trick to obtain lovely bokeh, and sure, the only way to do that is to position yourself like a sniper when taking photos. It doesn't matter if your shirt and jeans are covered in dirt, or if your neck hurts from looking up so much; what matters is that the outcomes are satisfying.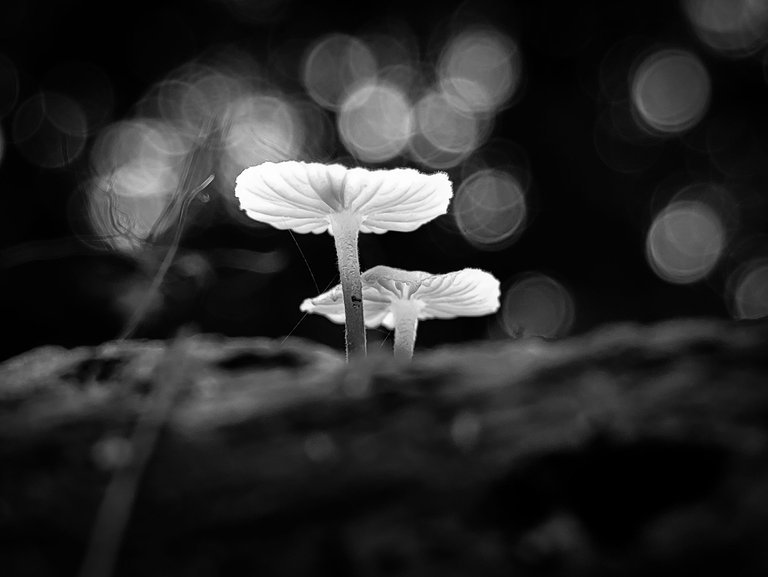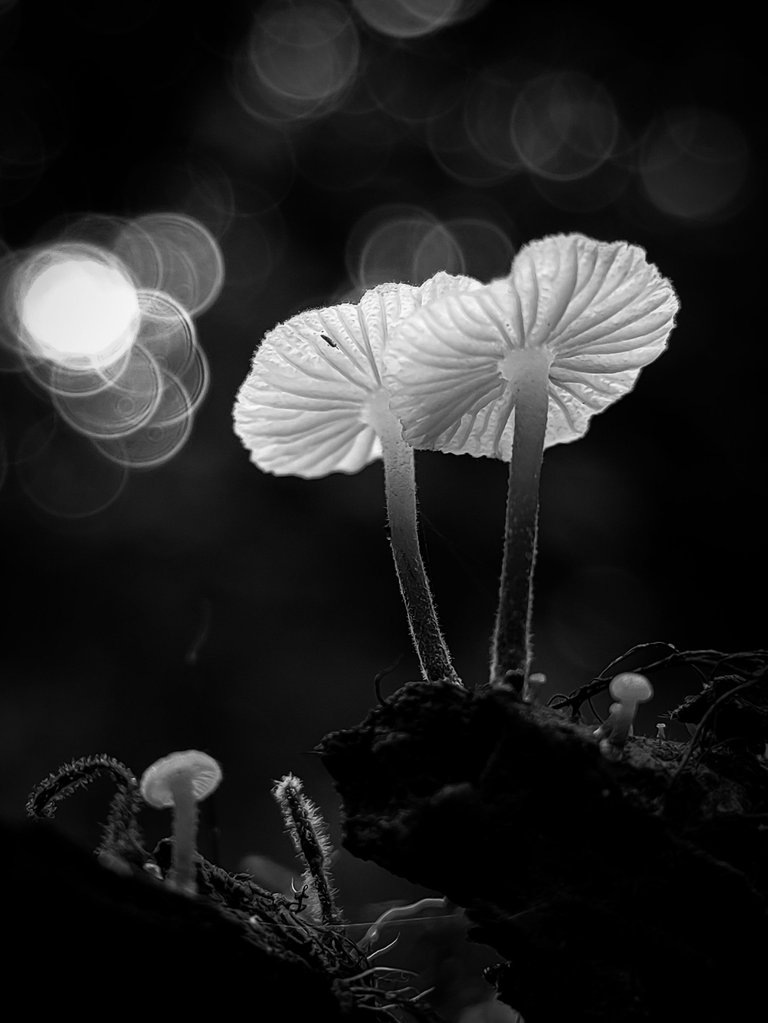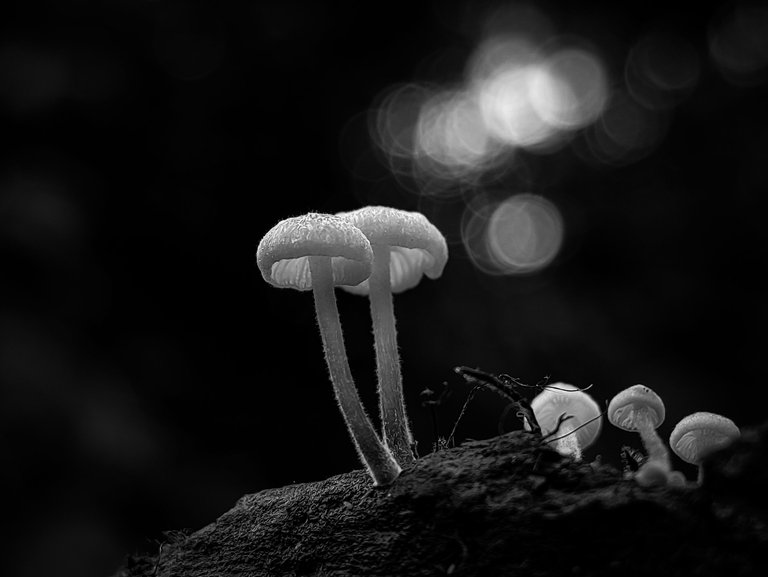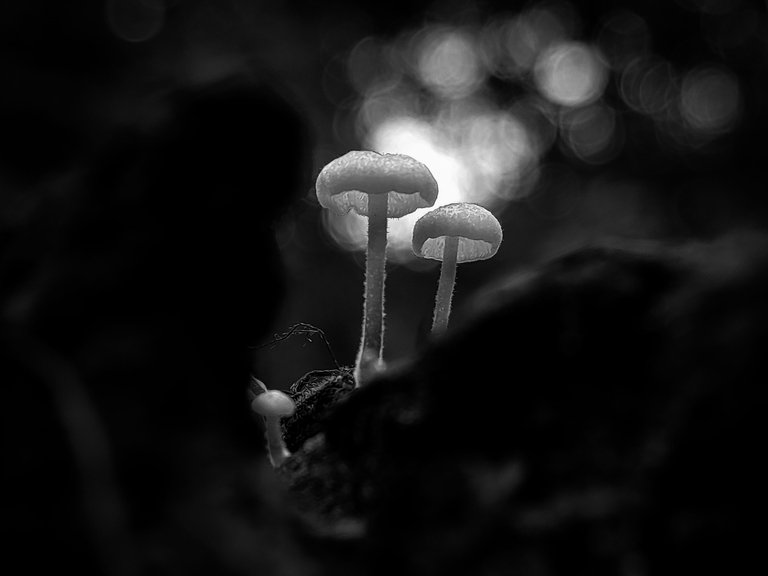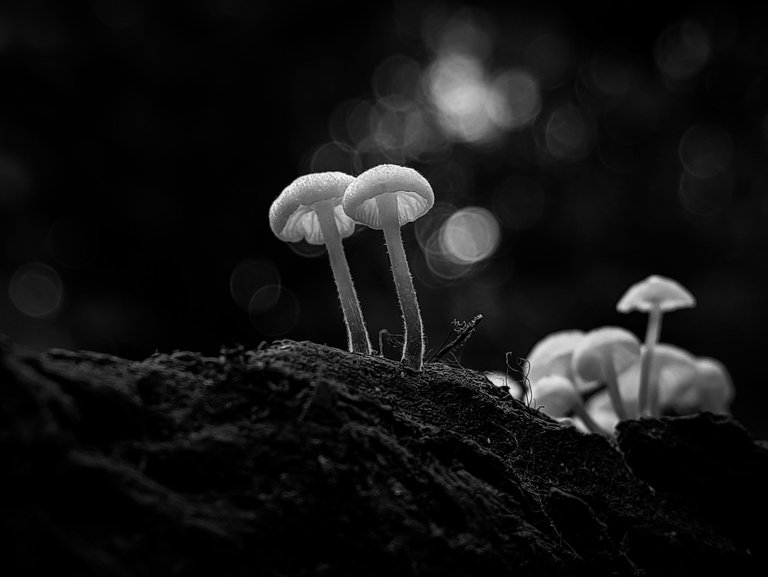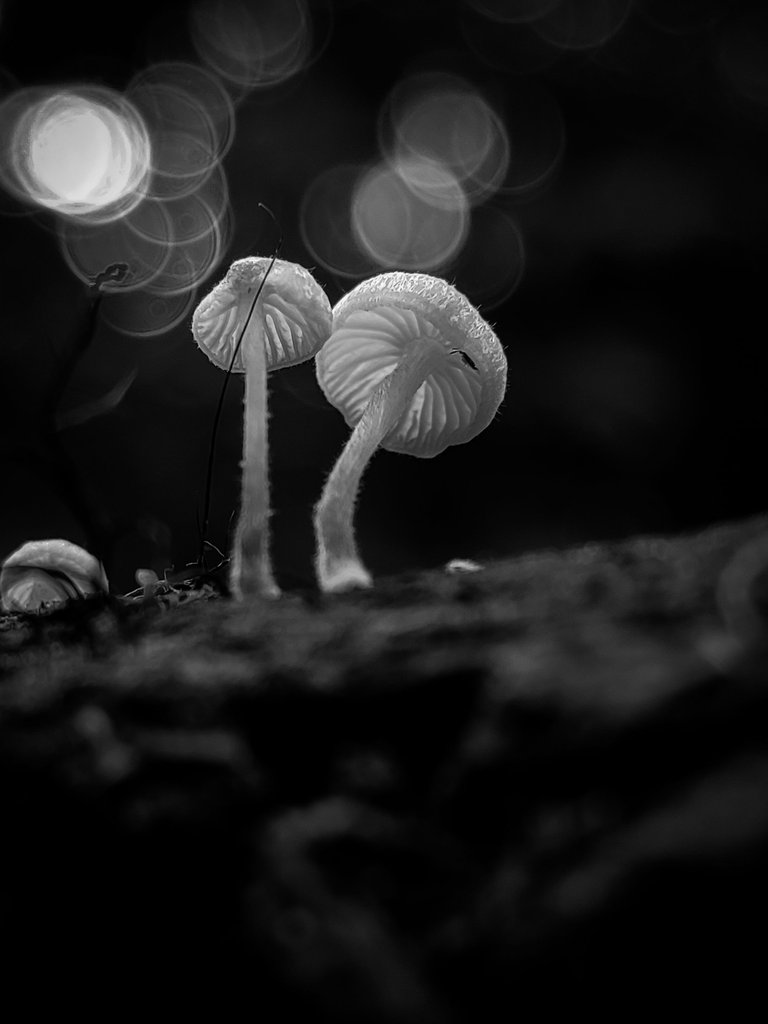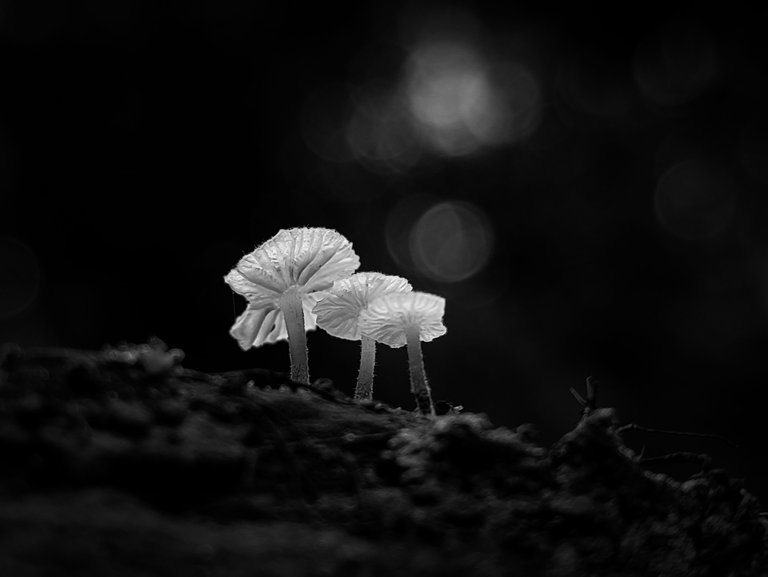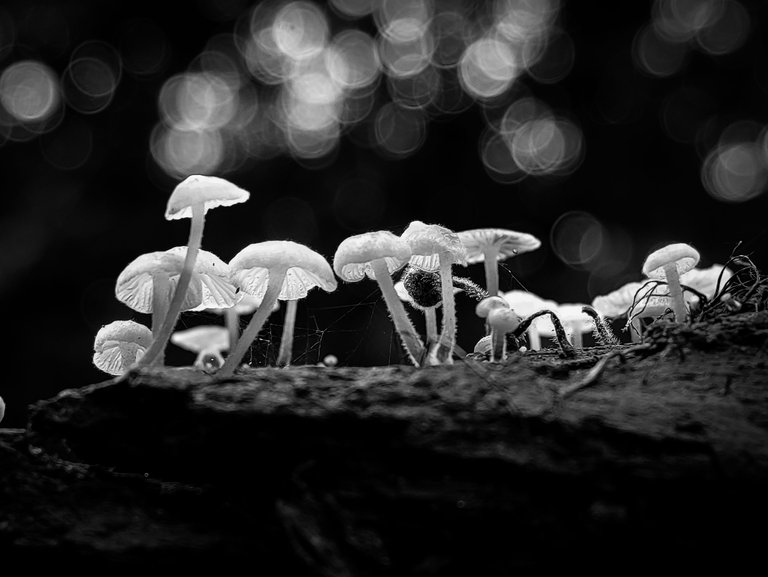 ---
All of the images here are my own work, taken with Xiaomi POCO NFC smartphone and an assembled external macro lens.
---
---