It was lunchtime, but I still had to hunt regardless of my growling stomach. Meanwhile, this guy was on a diet right in front of me.
In front of my eyes, this guy sips Antidesma flower nectar so greedily. He didn't even care that I was hungry. For him, whether I'm hungry or not is none of his business.
Sometimes I imagine in my mind that my wife has prepared lunch at home. But I still have to finish my work, capturing the moment of Mr. Bee having lunch. Yeah, he was the boss!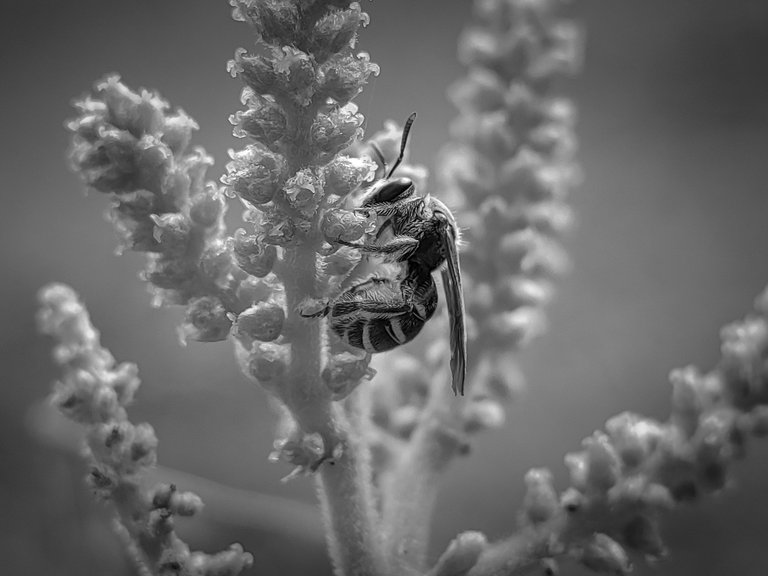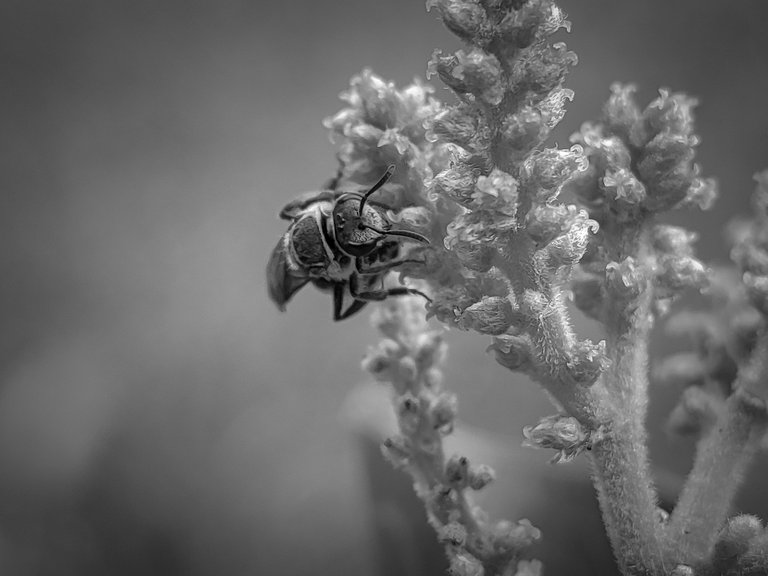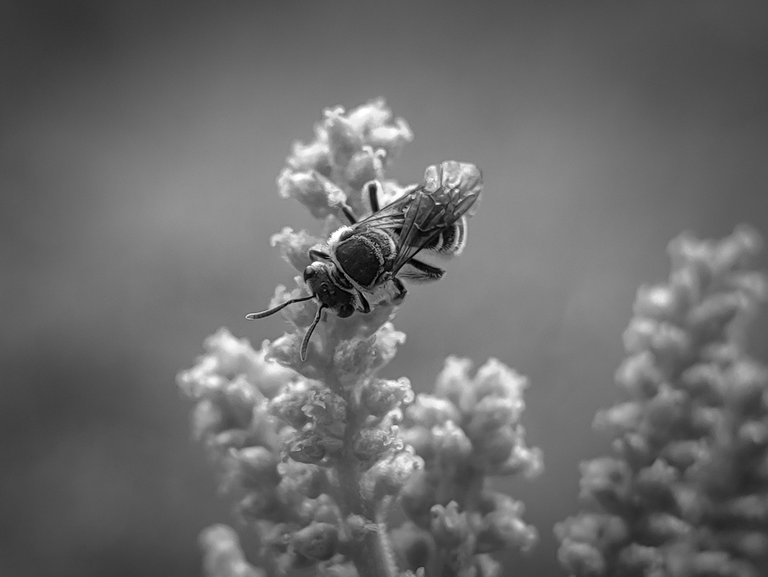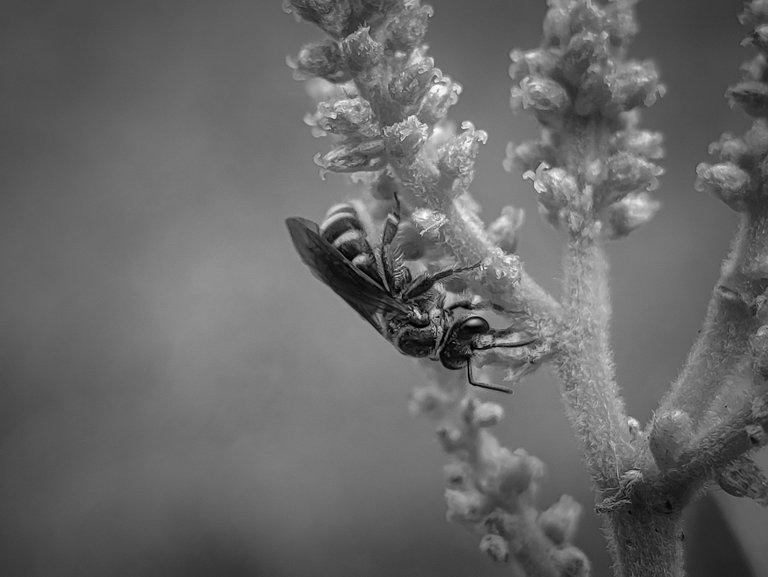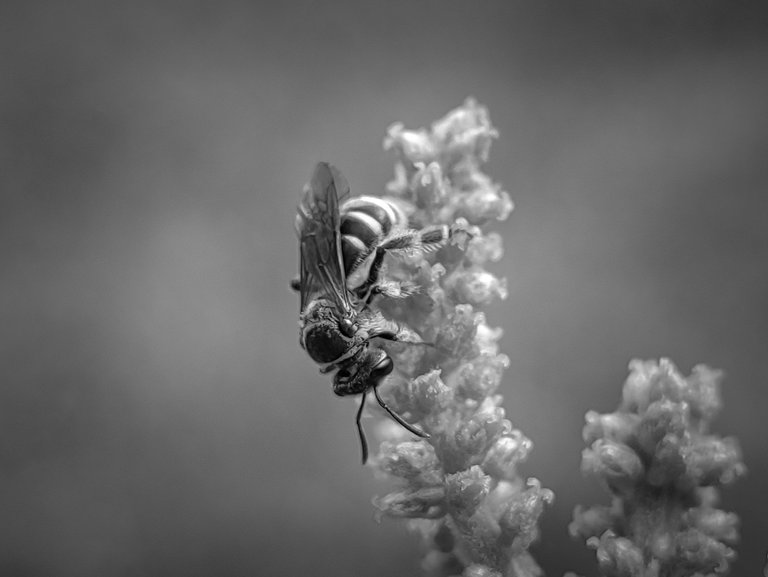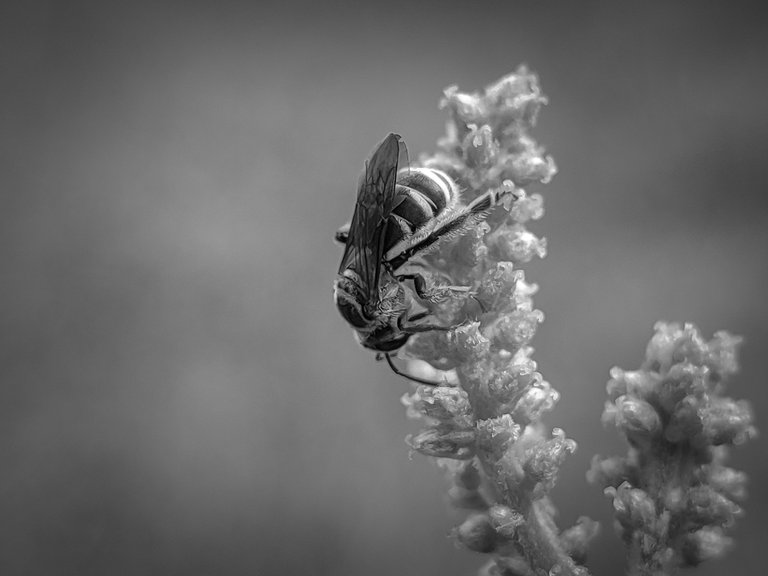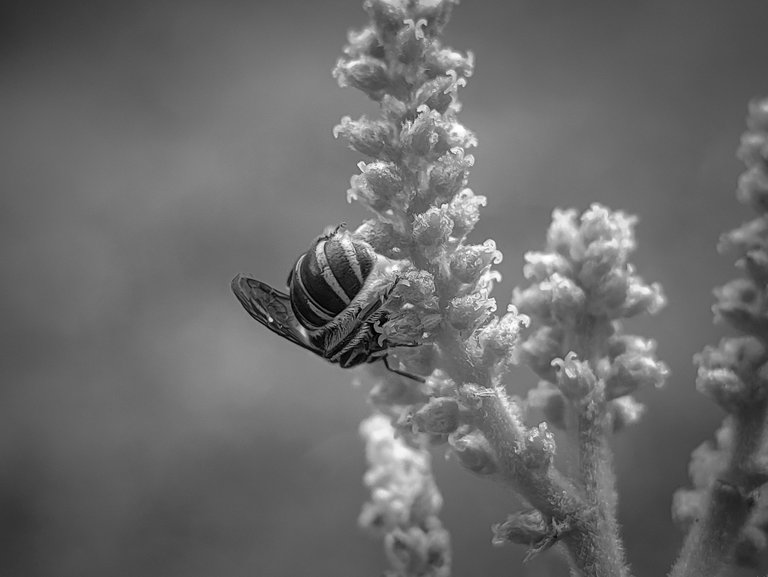 ---
This is another entry I submitted for the daily #monomad challenge.
All of the images here are my own work, taken with Xiaomi POCO NFC smartphone and an assembled external macro lens.