I'll be publishing some macro shots for the #monomad challenge, which is being run by @monochromes.
While taking a stroll in the Bukit Rata valley in the late afternoon, I came across this bush snail. I was looking for some fascinating insects at that moment, but instead, I saw this adorable snail creeping very slowly on a shrub leaf. At least I didn't have to return home empty-handed. So that's something!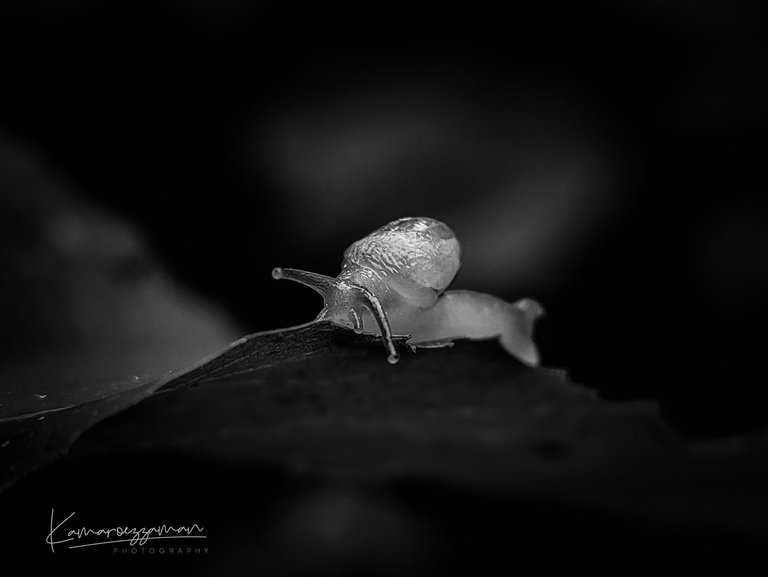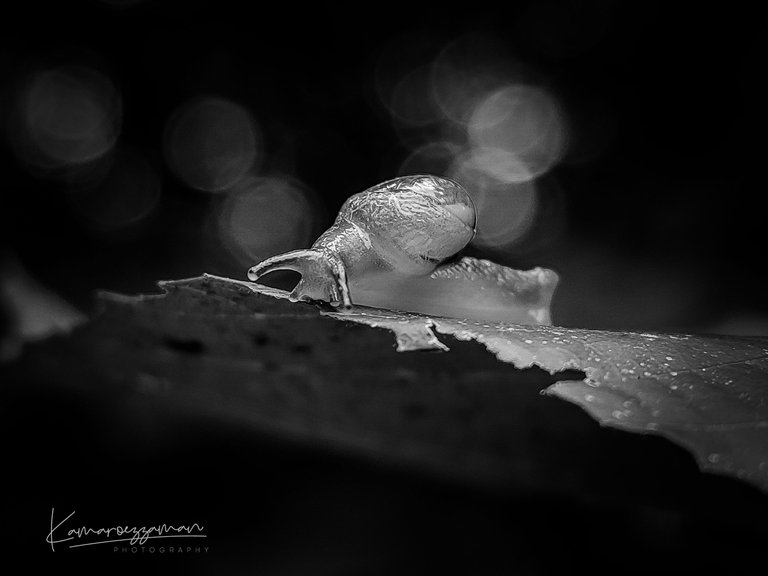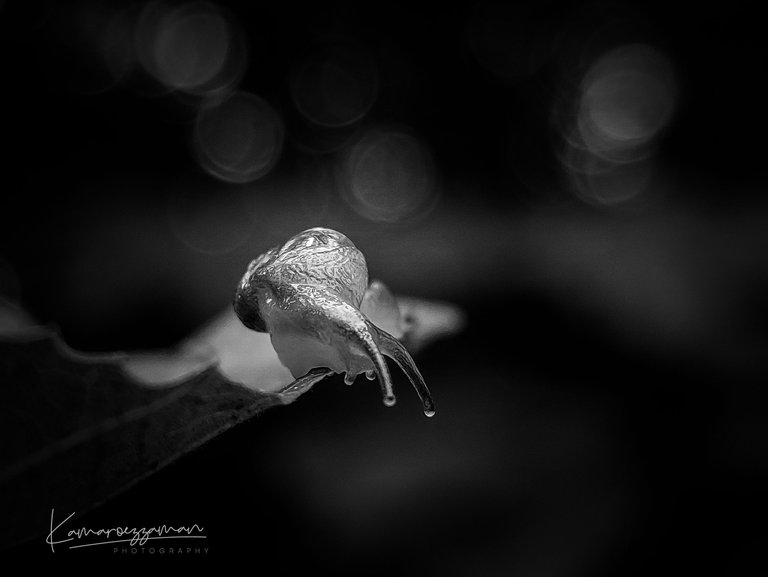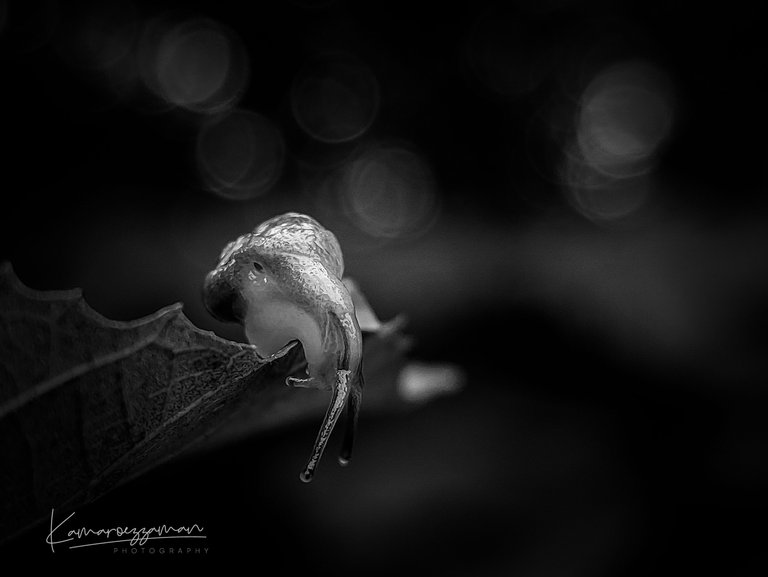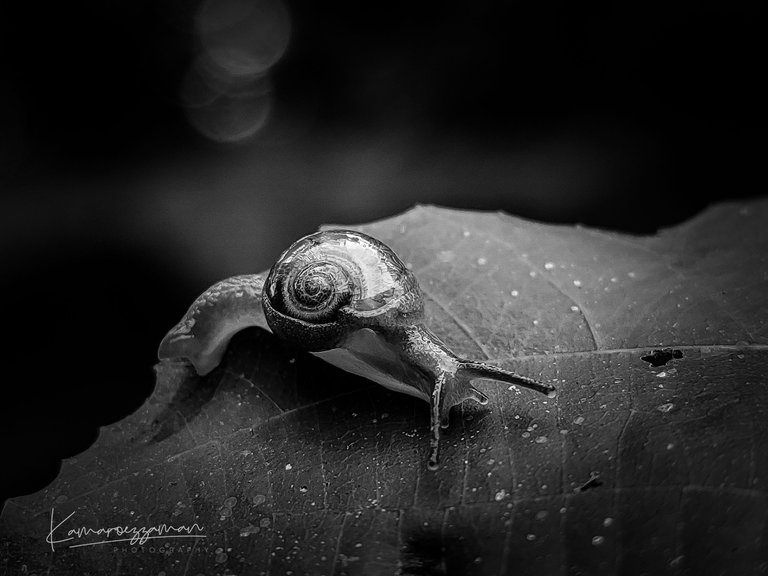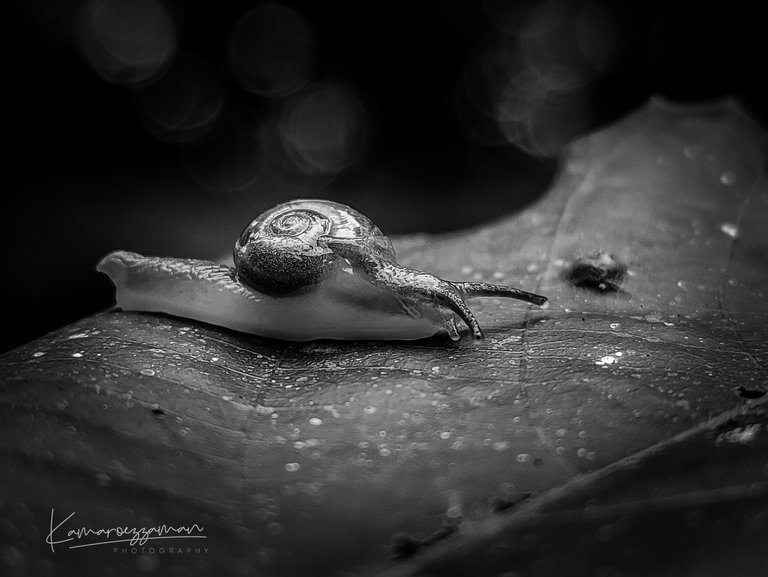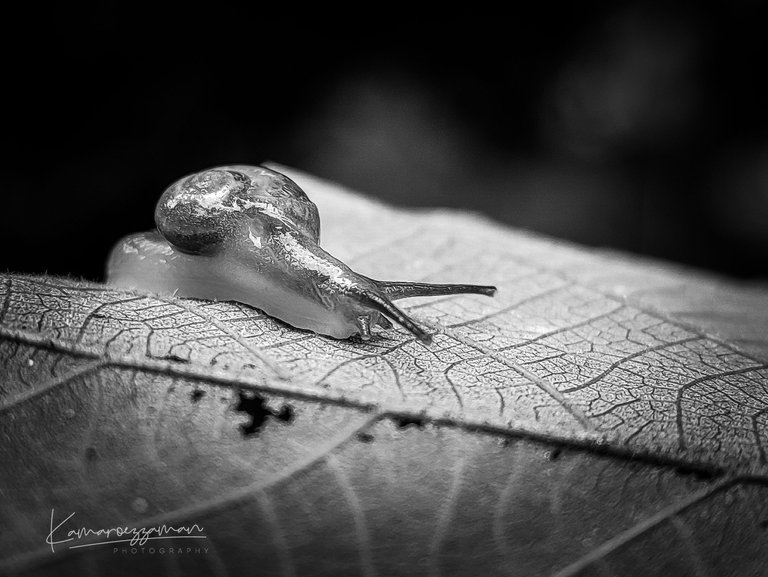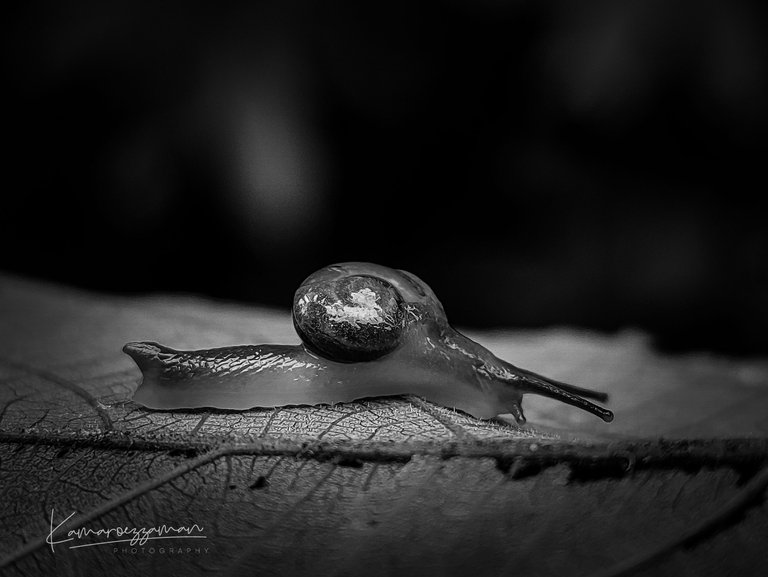 ---
All of the images here are my own work, taken with Xiaomi POCO NFC smartphone and an assembled external macro lens.