Here's my entry for the daily #monomad challenge hosted and curated by @monochromes.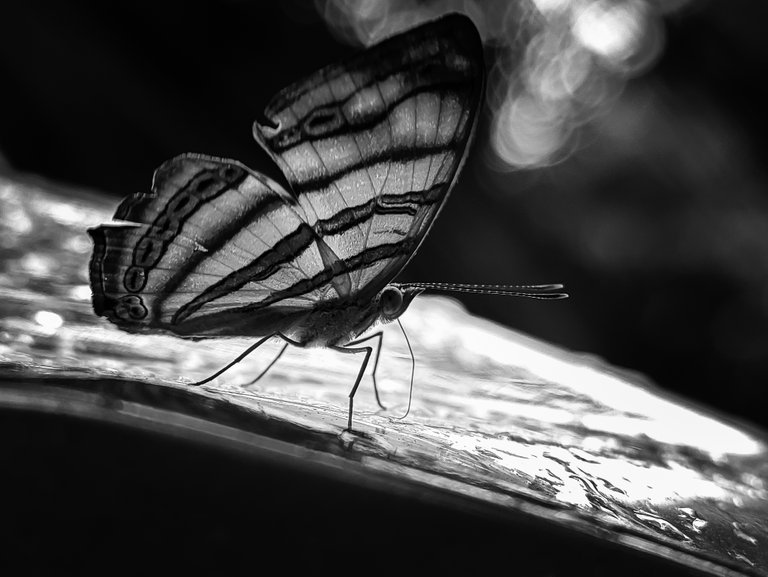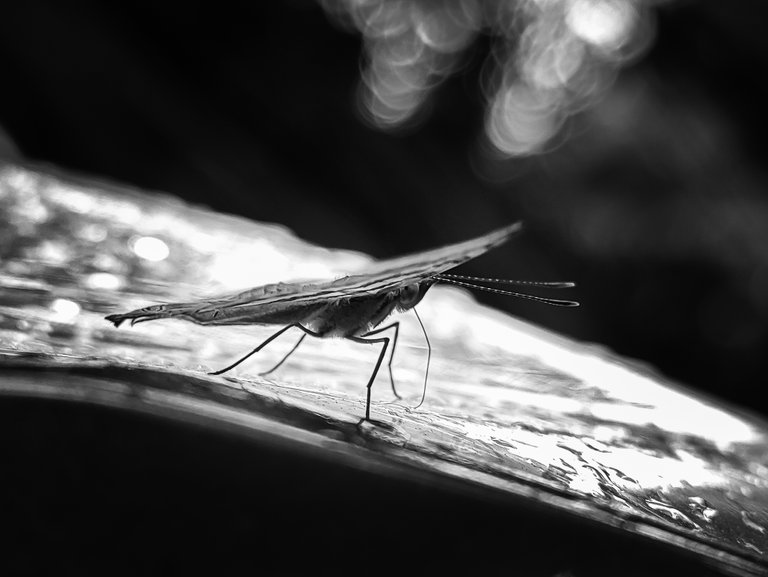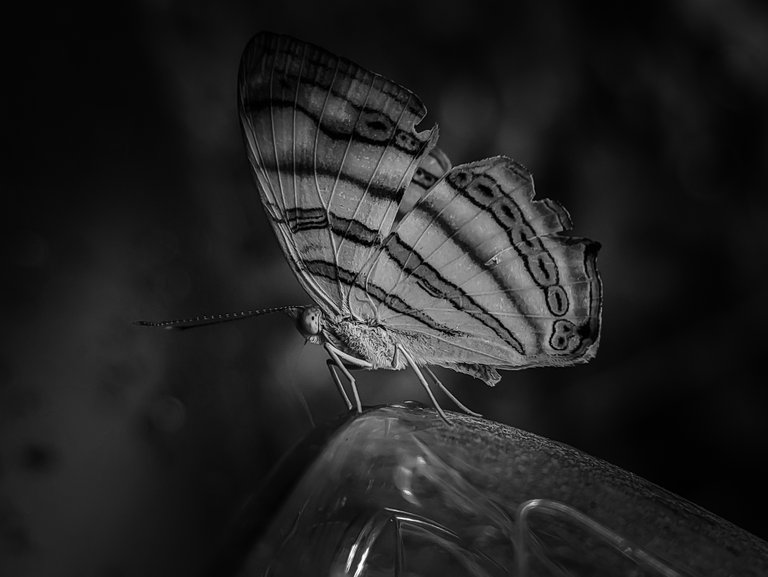 This sweet lady was captured by me just after the rain a while ago. She is Maplet, a friendly butterfly I found in the Saweuk forest.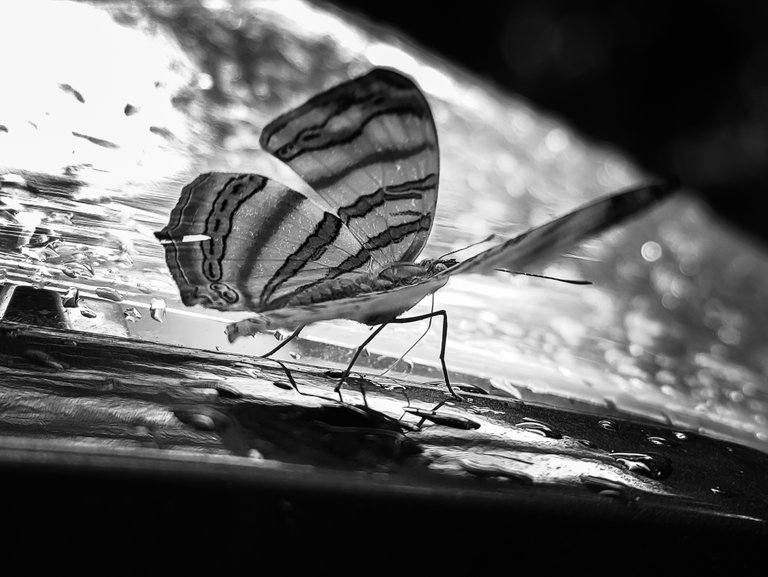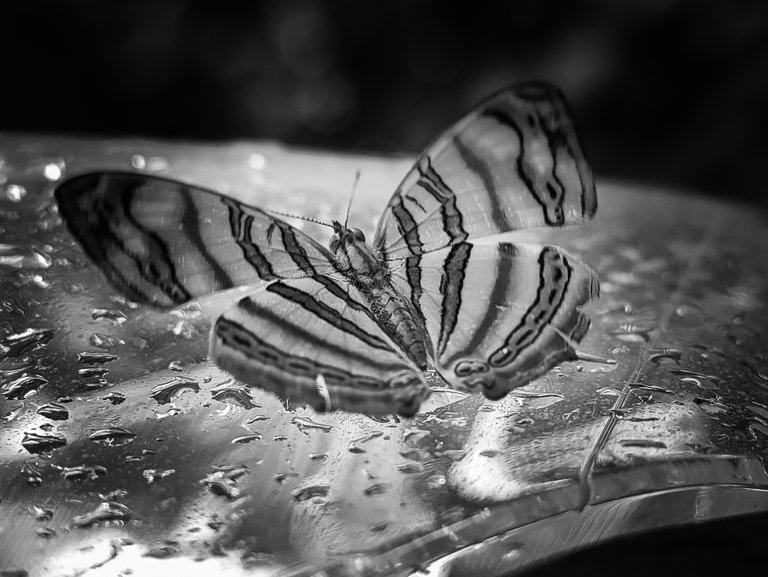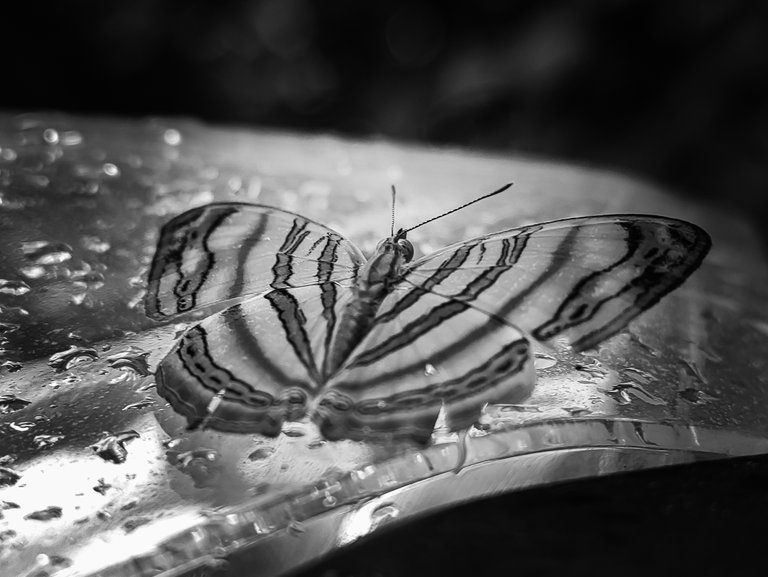 "A friendly butterfly", of course I have my reasons for saying that. After she greeted me by perching on my finger (see my previous post here), she moved and perched on the headlight of my scooter.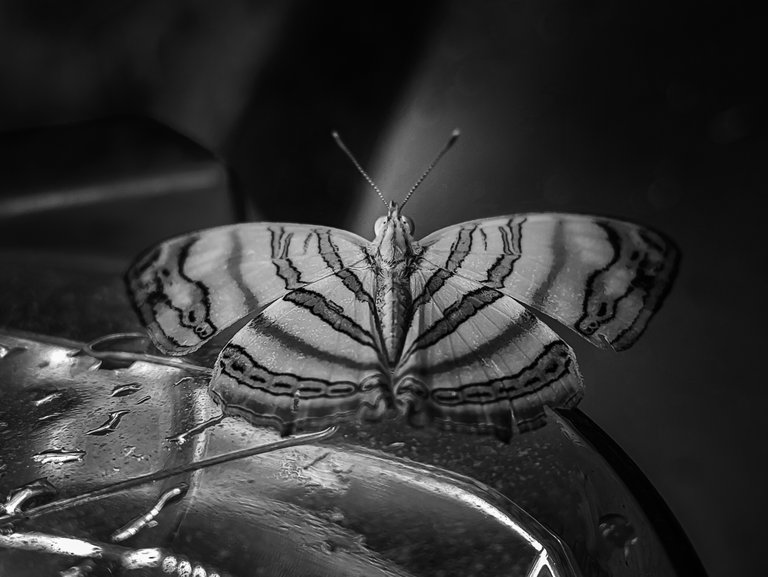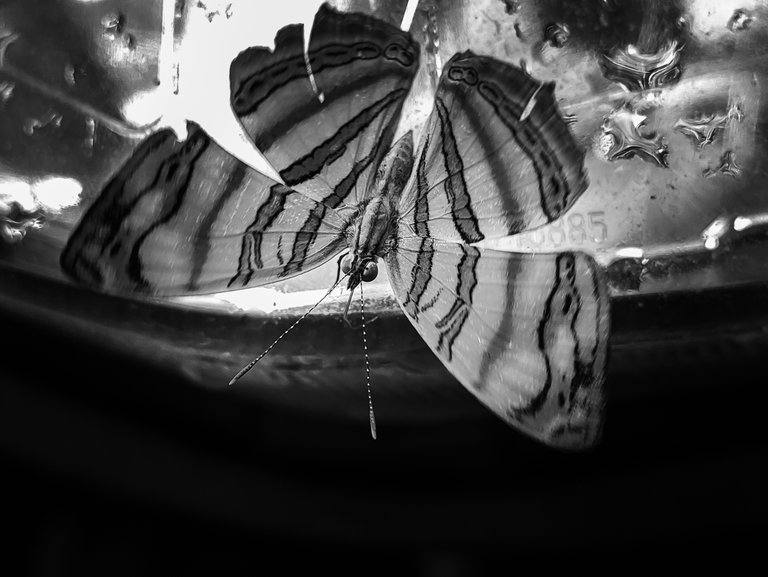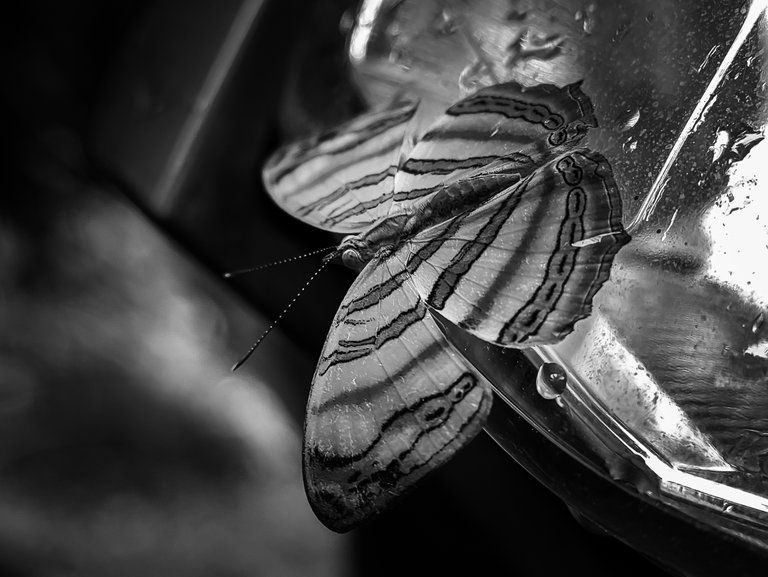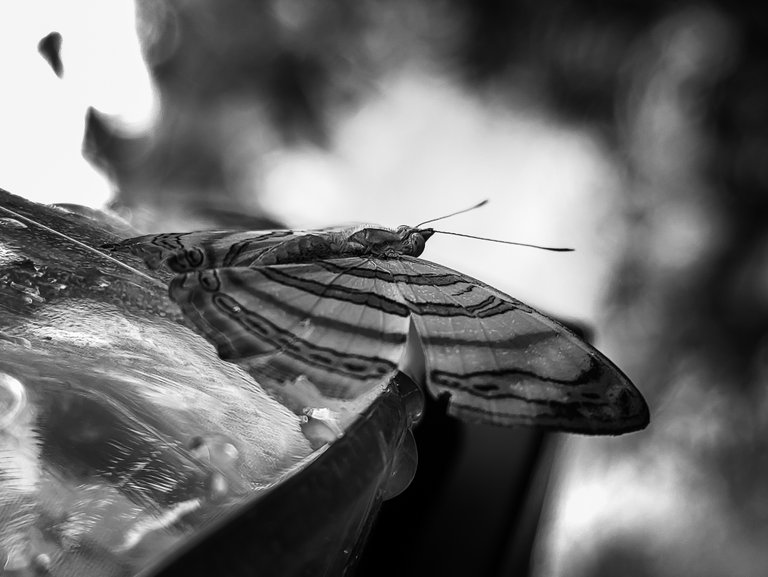 She perched there for a few moments before flying away. It was a sweet moment, even though you were soaking wet but came a friend from nature who greeted you and seemed to say, "everything will be fine."
| Camera | Xiaomi Poco X3 NFC |
| --- | --- |
| Lens | External Macro Lensbong |
| Category | Black & White Photography |
| Processed | Mobile Lightroom |
| Location | Lhokseumawe, Aceh, Indonesia |
| - | - |