My entry for the #monomad challenge this time is macrofungi.
Mushrooms always appear two or three days after it rains. Walking through the nearby forest area allows you to see how they appear everywhere. Among those, I frequently find tiny mushrooms that grow on litter scattered on the ground. I'm even willing to lie face down on the ground to get a closer look at them. Even though they only existed for a day, seeing them appear out of thin air was awe-inspiring. If mushrooms could speak, they would surely beg the universe to give them a chance to live longer.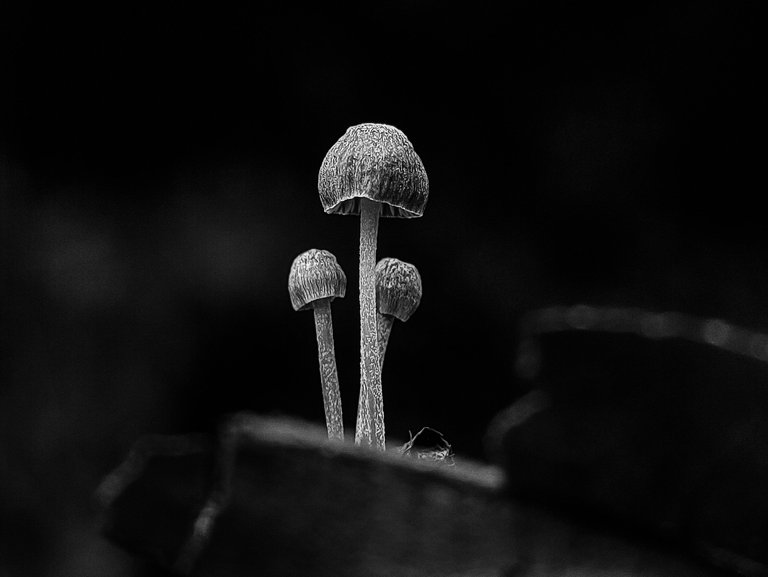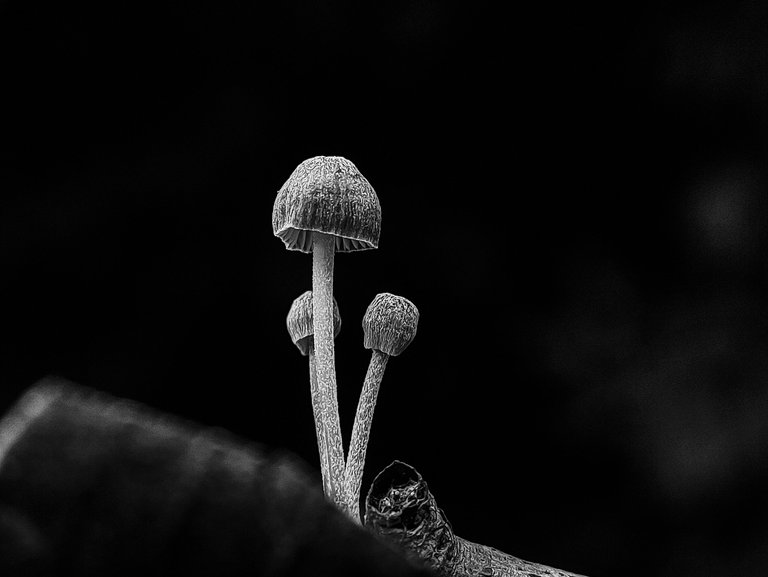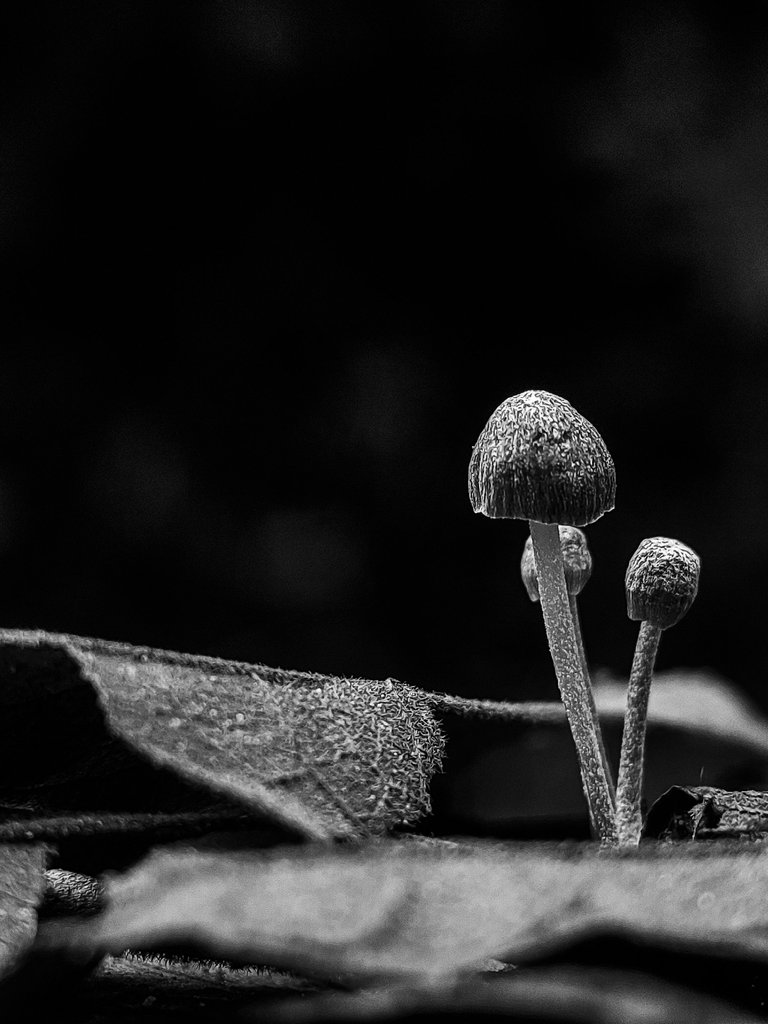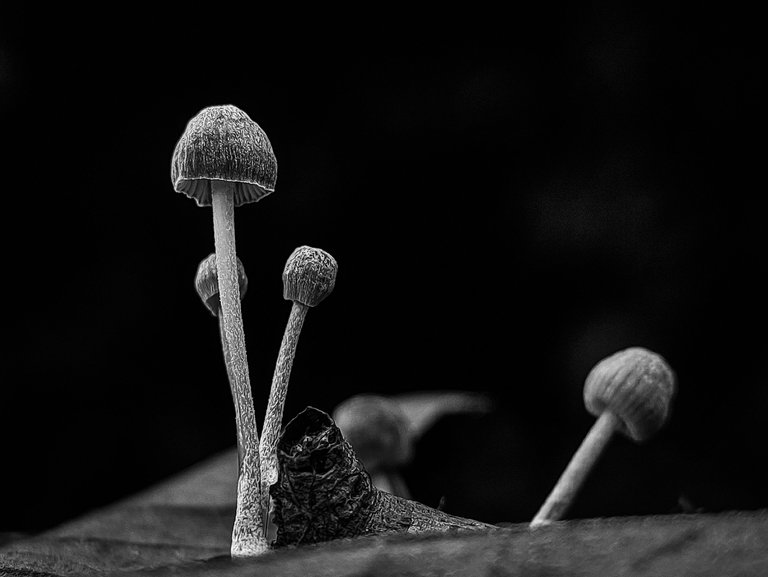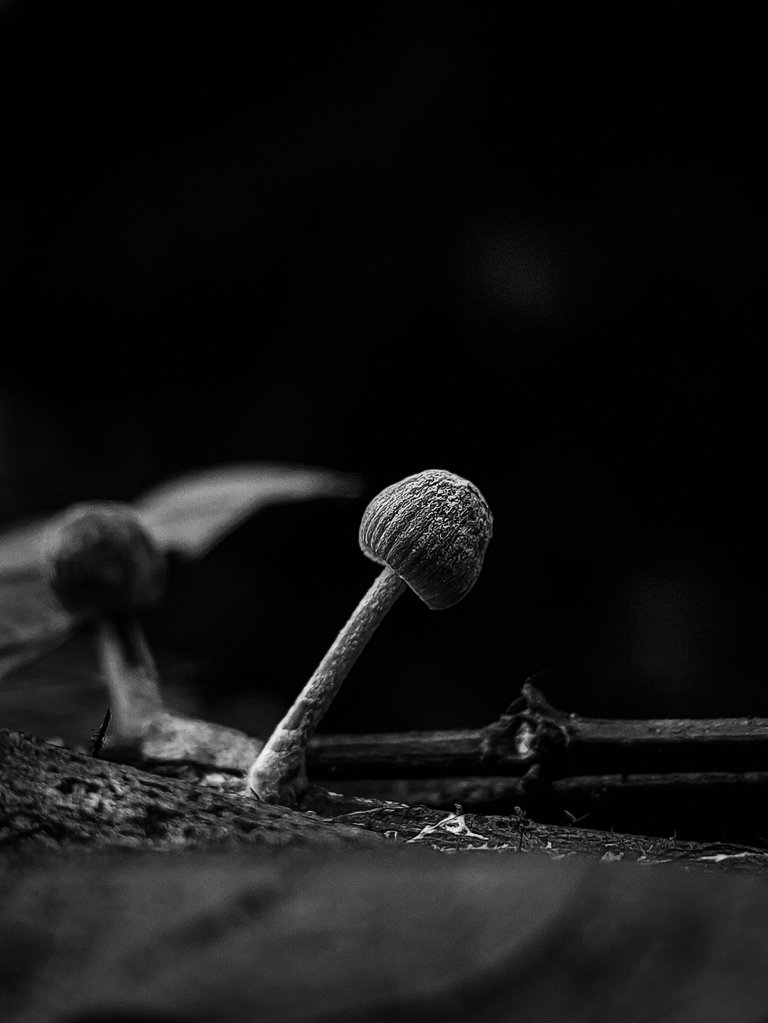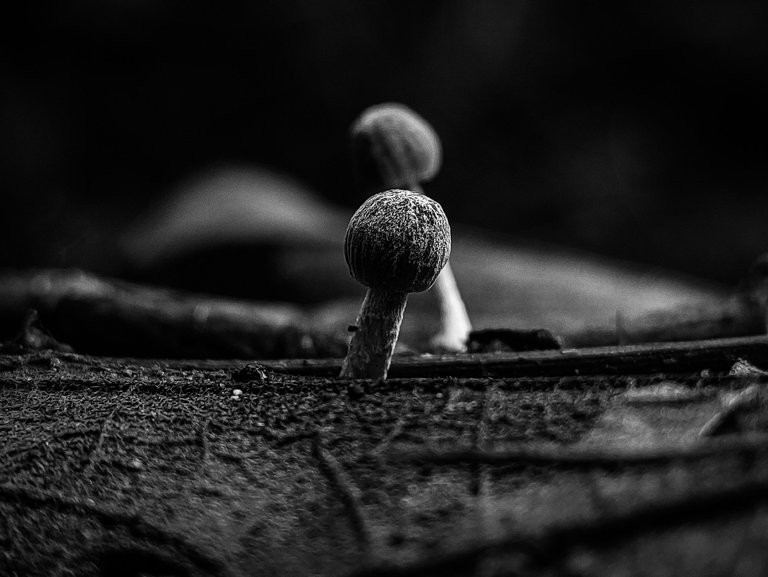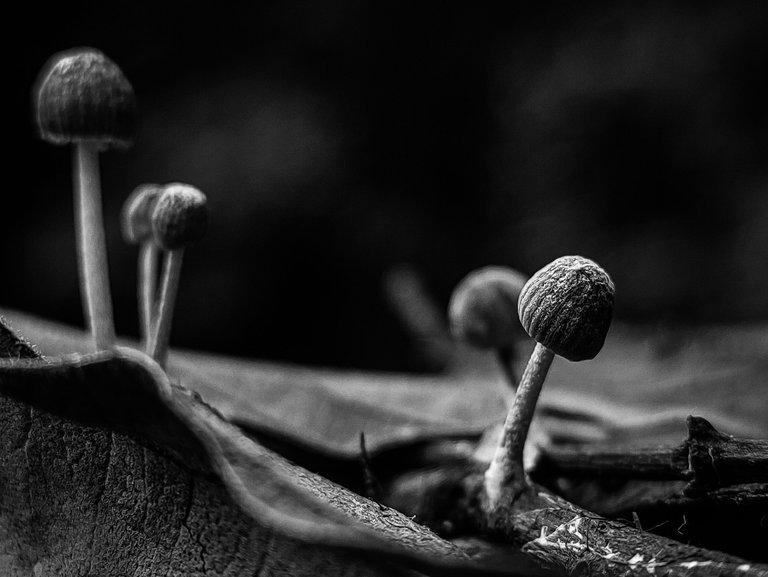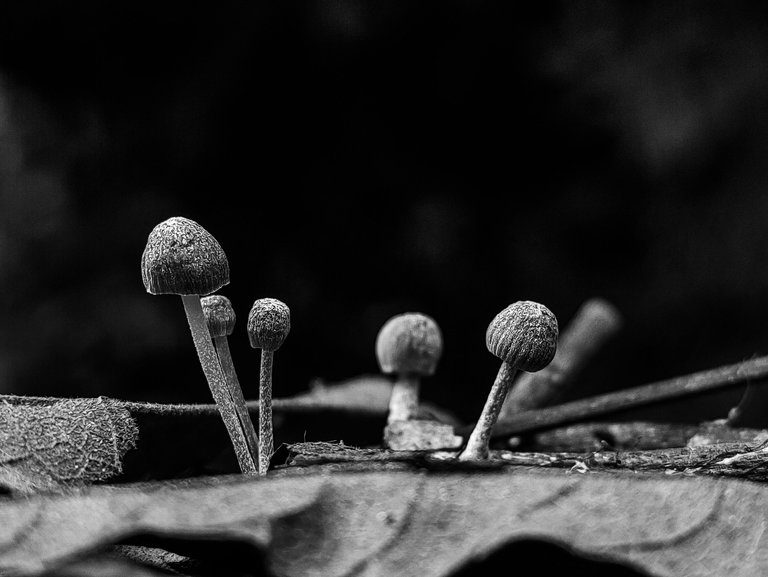 ---
All of the images here are my own work, taken with Xiaomi POCO NFC smartphone and an assembled external macro lens.