In this post, I share some macro photos for the daily #monomad challenge curated by @monochromes.
I saw a bizarre beetle with a weasel-mimicking face yesterday afternoon. The beetle's horns are so long that people call it the longhorn beetle; rather than a beetle, it resembles what people describe as the Devil even more.
The Little Devil—that moniker seems appropriate for the beetle. It moves slowly. It has wings concealed behind its shield, so I know it is able to fly. However, it seems to prefer crawling on the twig rather than flying, though.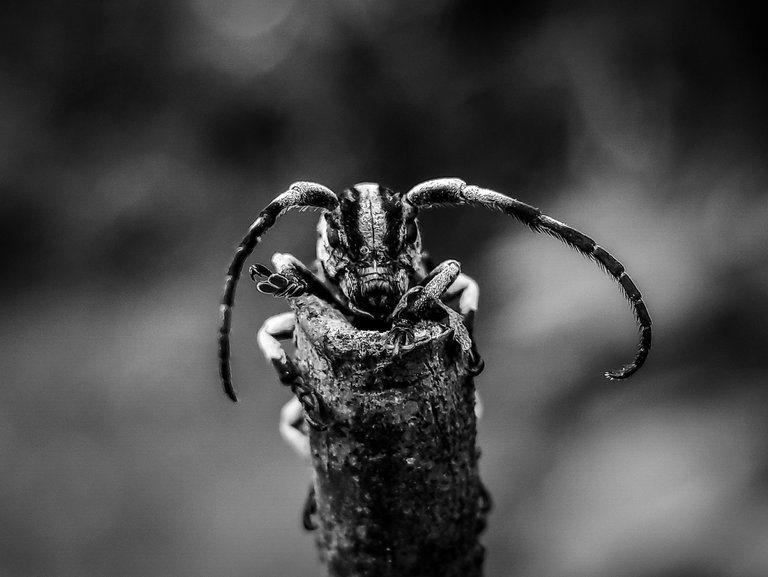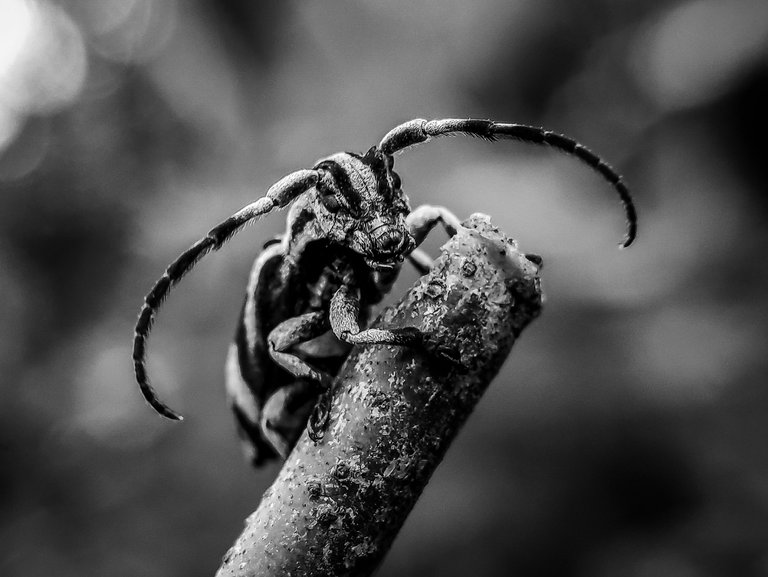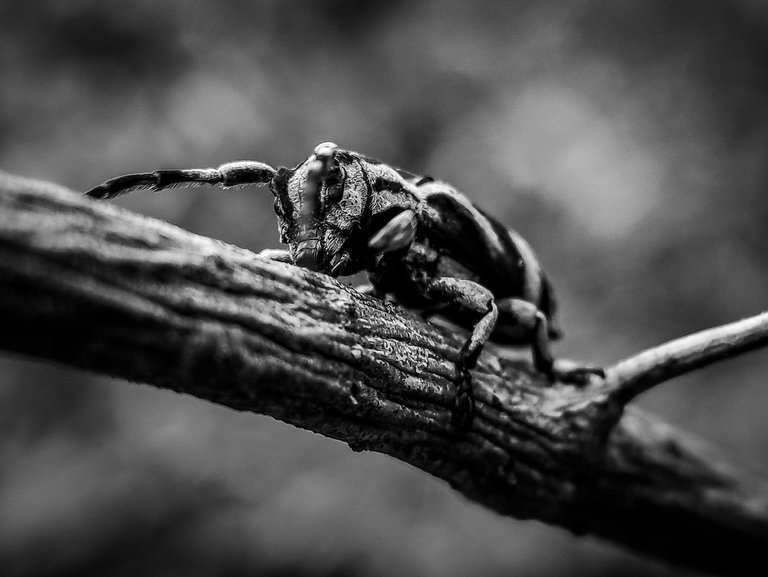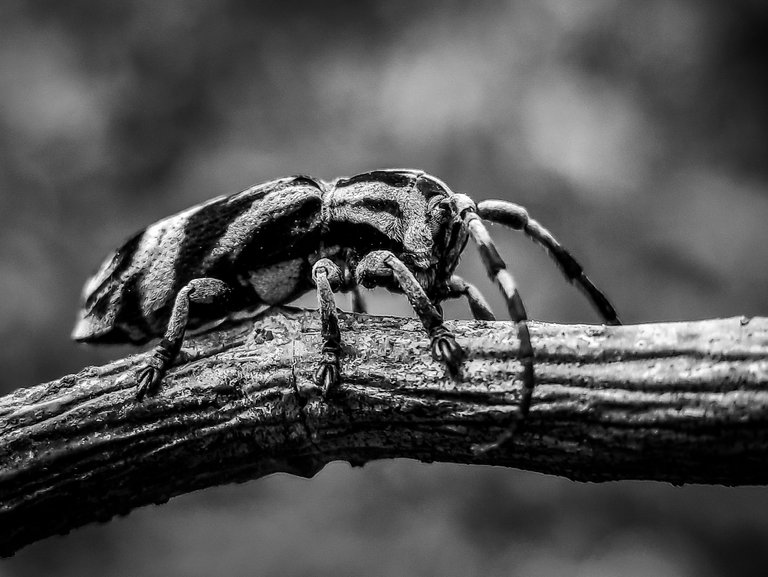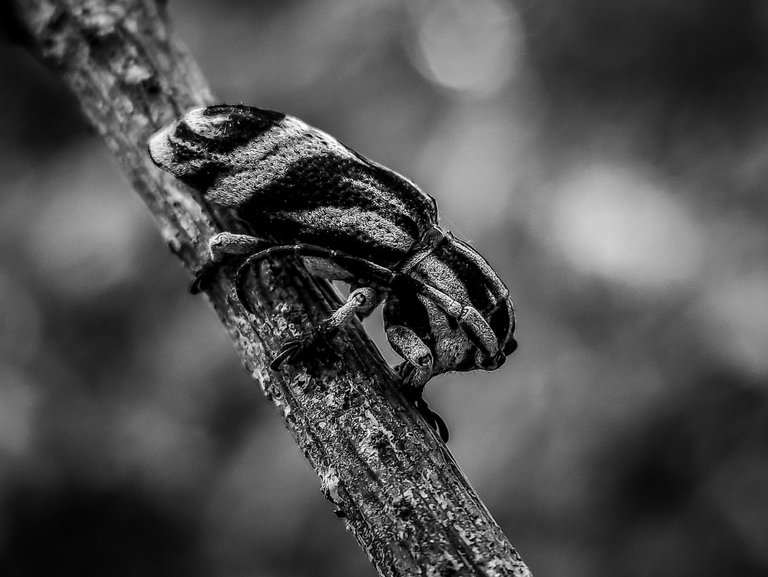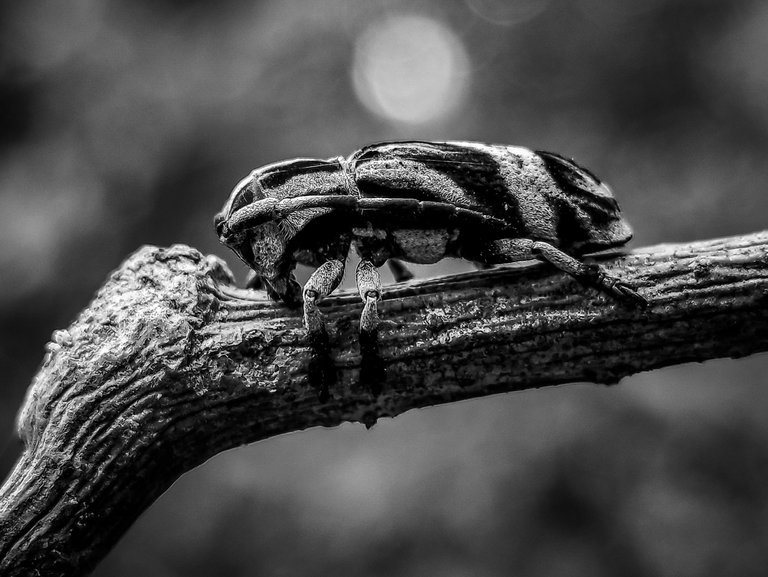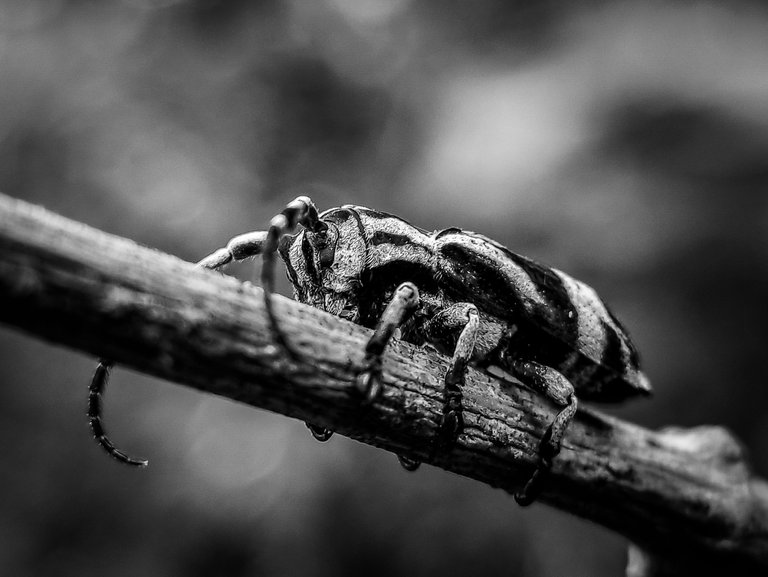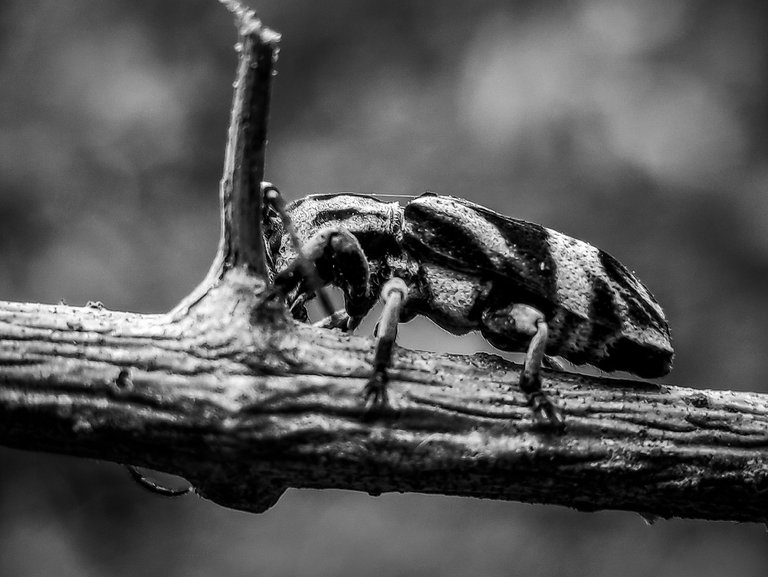 ---
All of the images here are my own work, taken with Xiaomi POCO NFC smartphone and an assembled external macro lens.