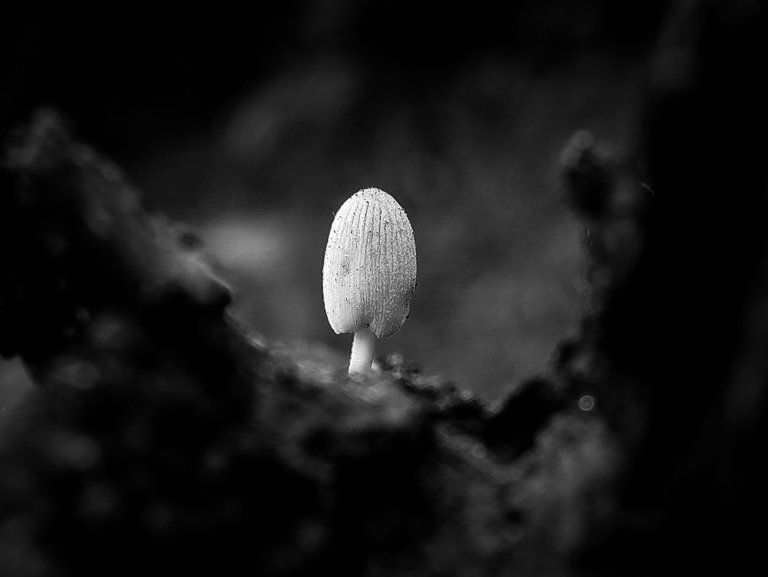 Why is it so quiet? Where has the crowd gone? Is it meditating, or does it actually like to be alone? What do you think about it?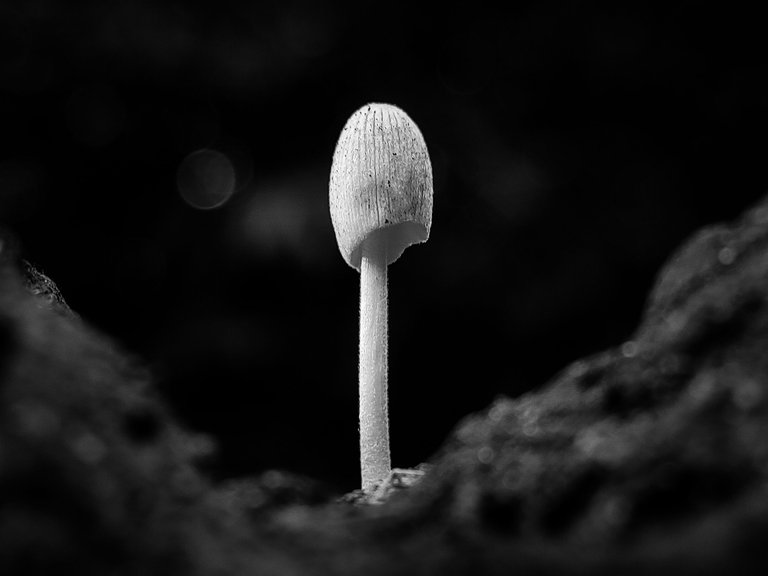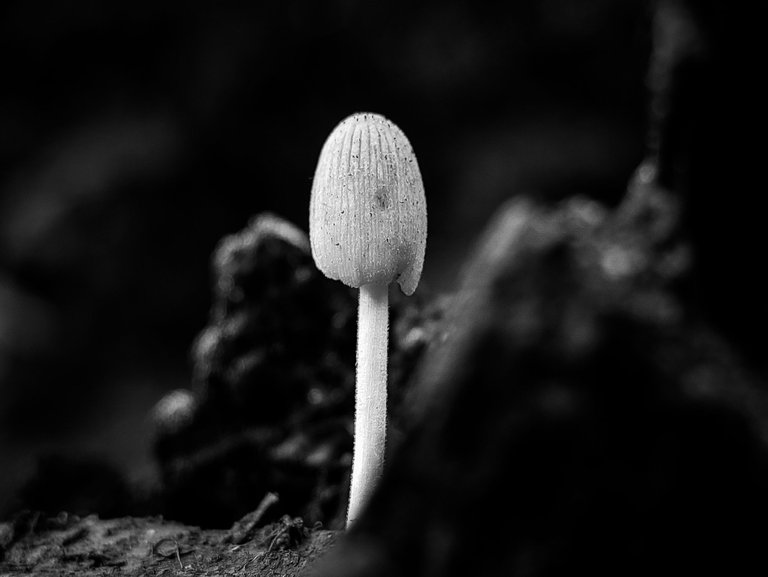 Fairy inkcap mushrooms occur in clusters in moist areas in their natural habitat. However, mushrooms that grow alone—like a sheep separated from the pack—do appear from time to time.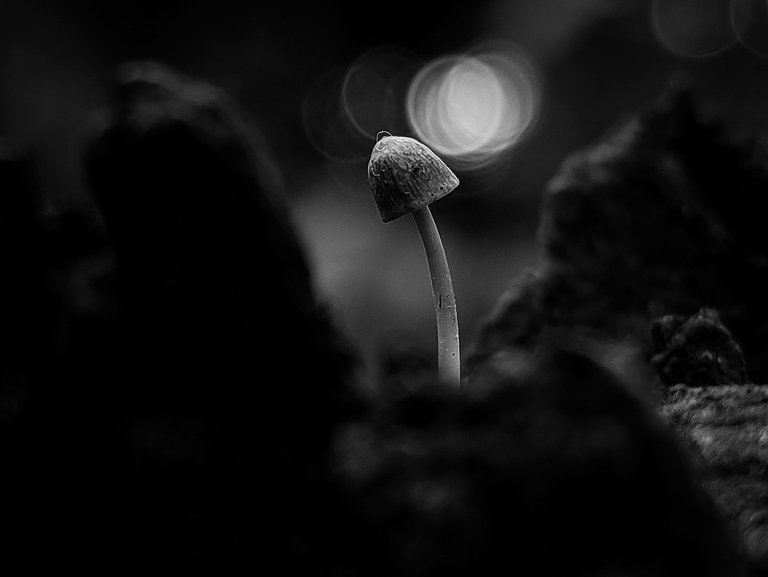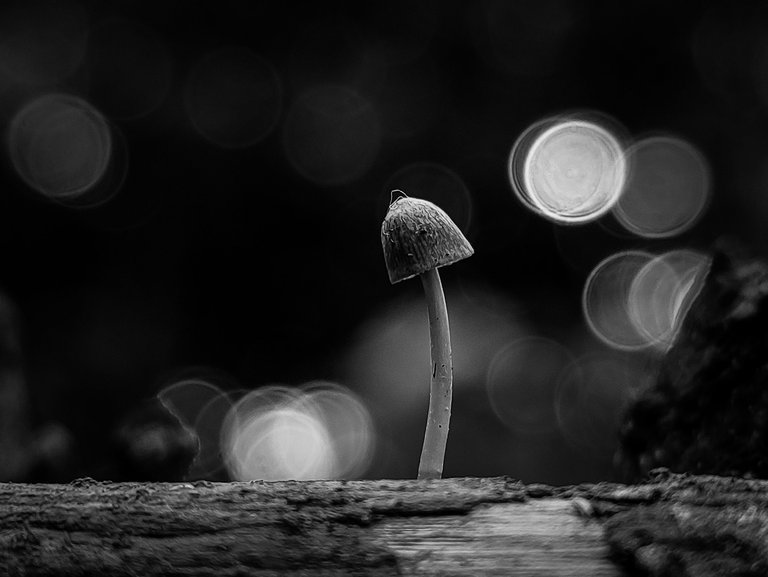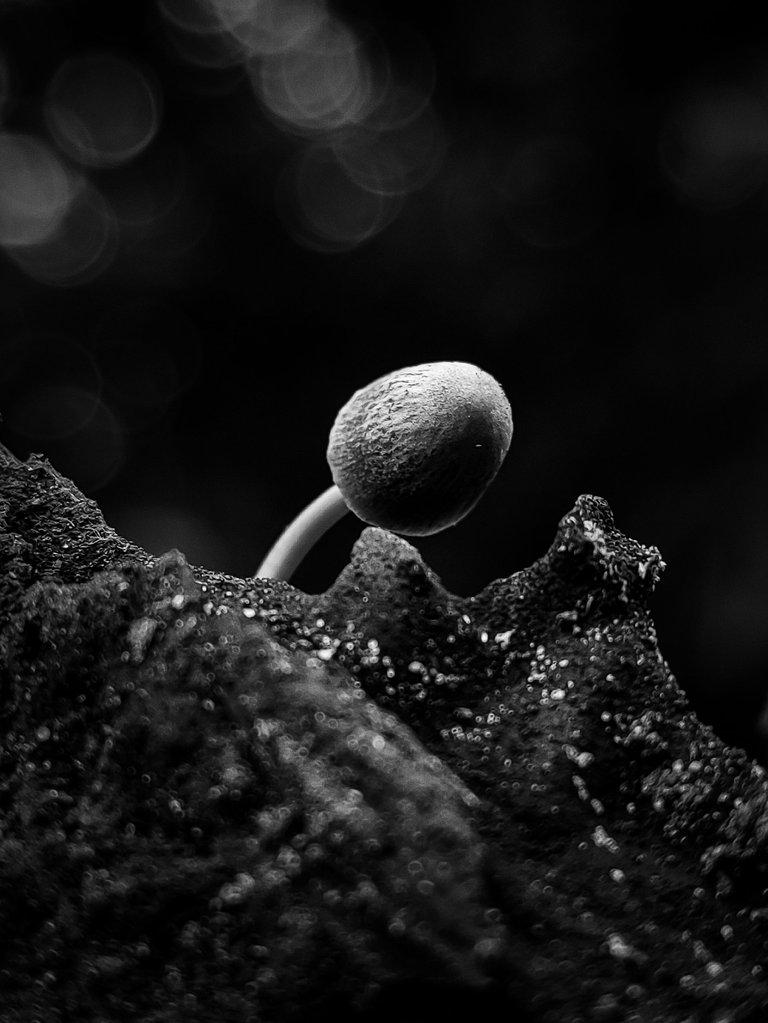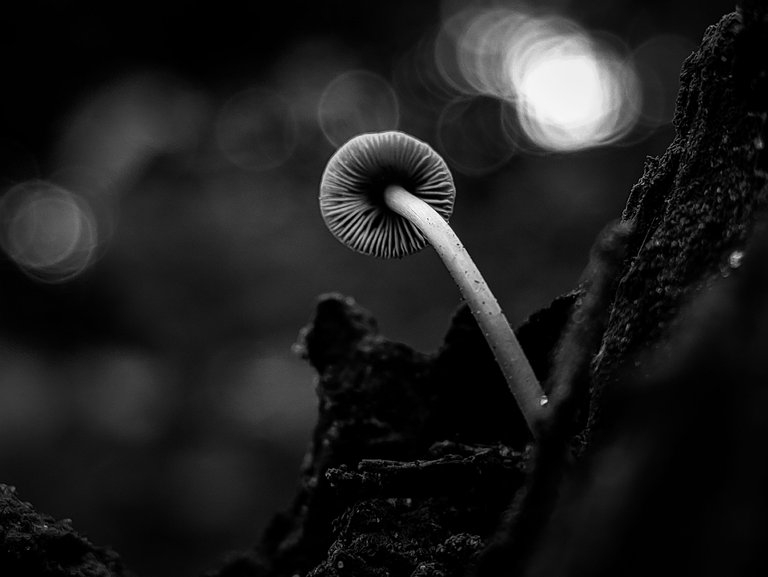 I purposefully adjusted the angle of the fungus growing between the crevices of the rotten wood, to make it look like it was meditating among mountain cliffs.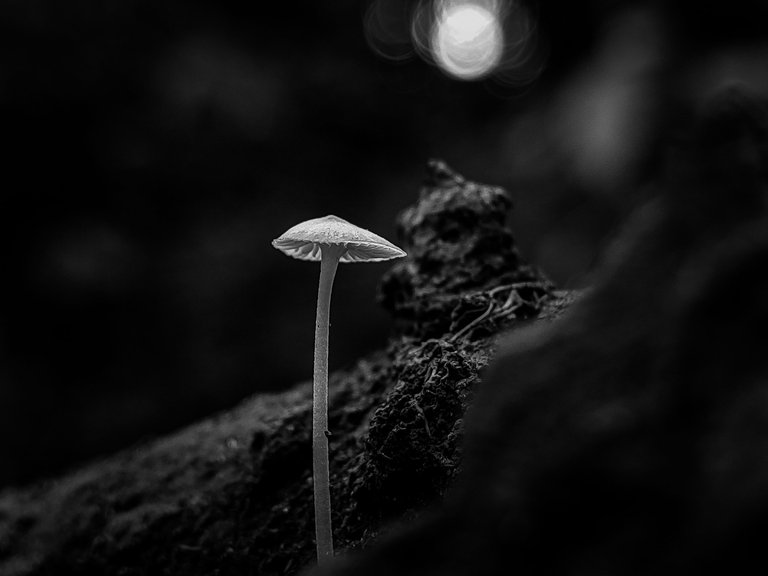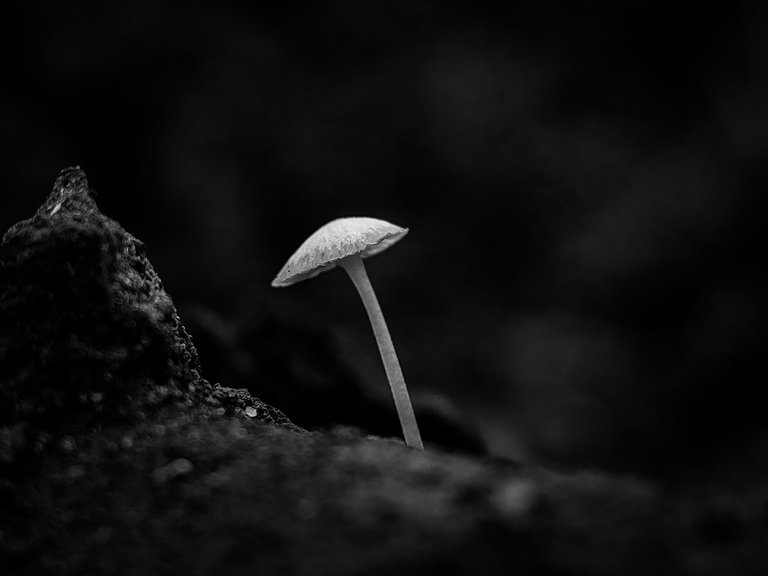 These photos will be my submission for the daily #monomad contest, which is hosted by @monochromes. Thank you!🙂
| Camera | Xiaomi Poco X3 NFC Smartphone |
| --- | --- |
| Lens | External macro lens |
| Category | Macro Photography |
| Processed | Mobile Lightroom |
| Location | Aceh, Sumatra, Indonesia |
| - | - |