Here are some macro pics I submitted for the current round of the #monomad challenge.
The mushroom hunting season in our area has ended along with the dry season that has arrived. Except for the lingzhi, reishi, or Ganoderma species which last much longer in extreme heat, you probably won't be able to see the orange pinwheel or the fairy inkcap growing so beautifully in large swarms at this time. Yes, at least until August when the rainy season returns.
These were honeycomb mushrooms (Favolus sp.) picked up on a mushroom hunt in October 2022, during which time the rainy season was in full swing. Unlike most fungi, the honeycomb does not have gills but rather pores like wire mesh. The bonus is being able to photograph mushrooms while the raindrops were still attached to them.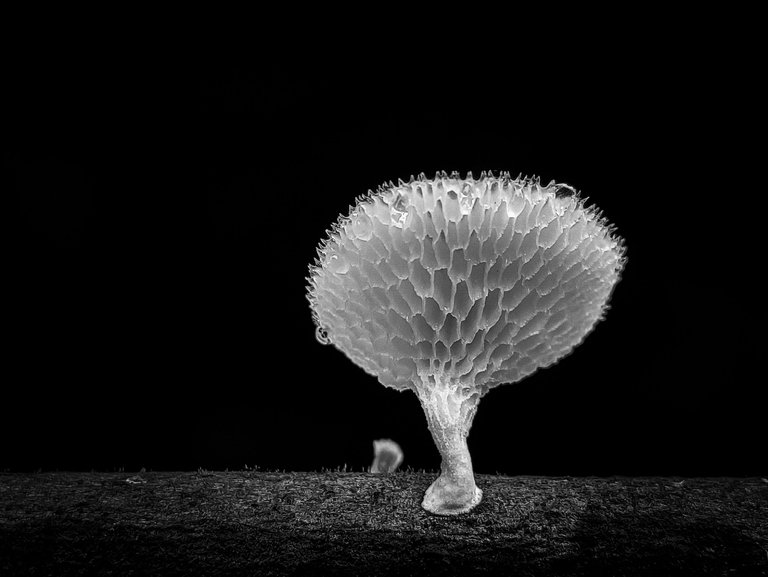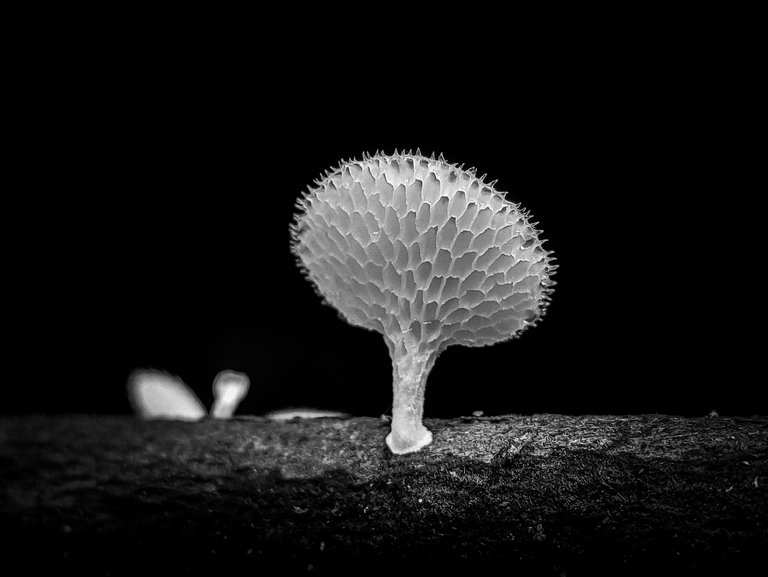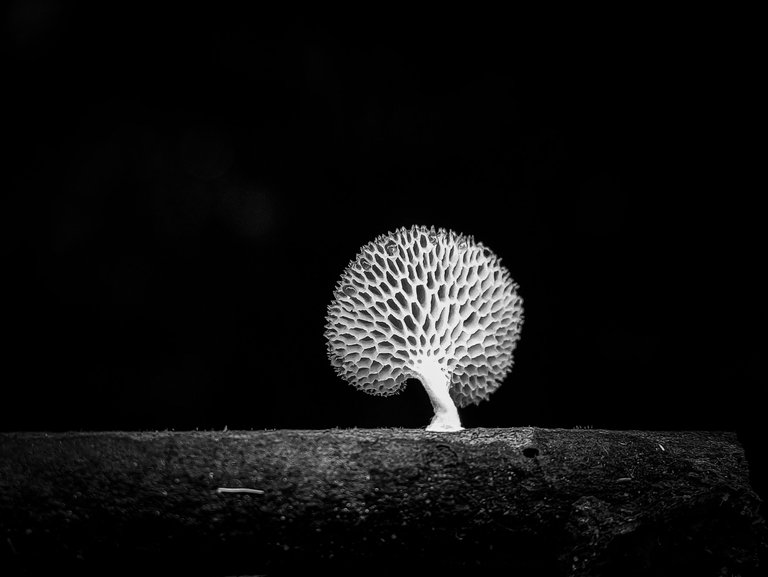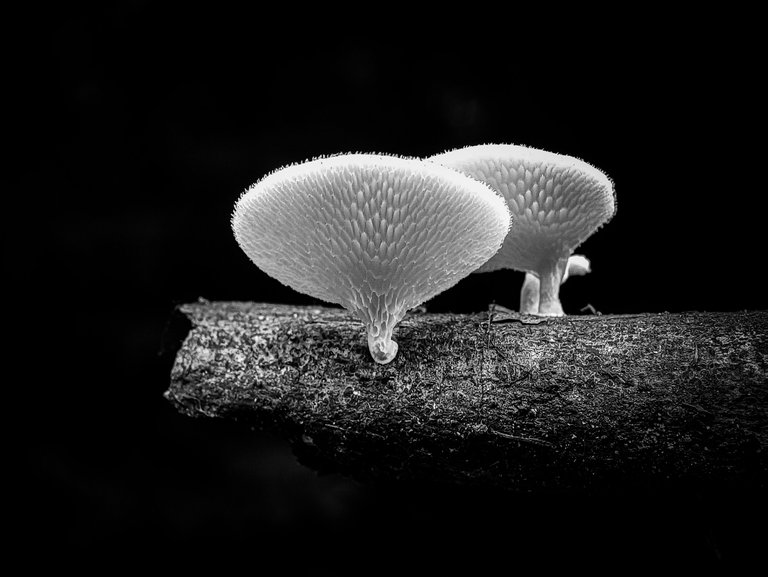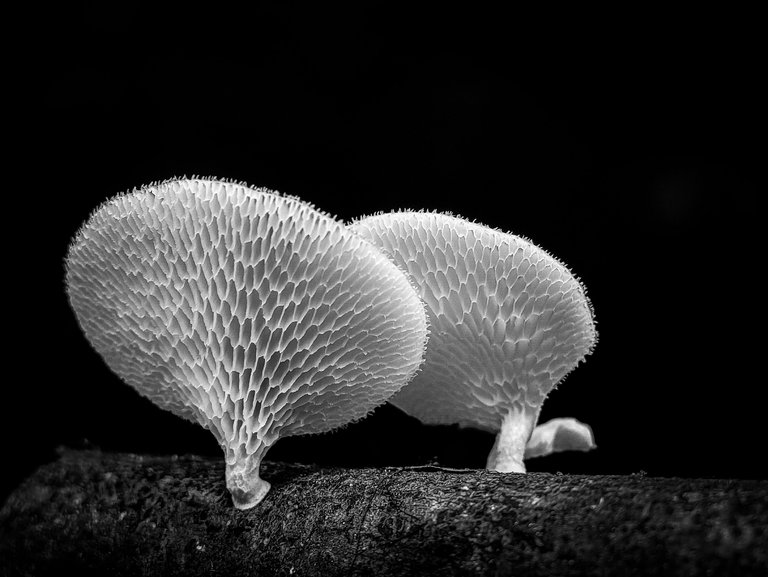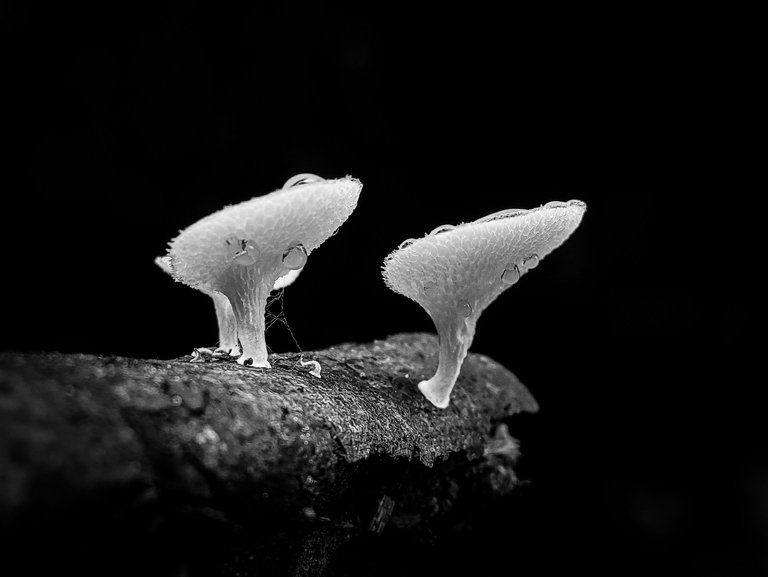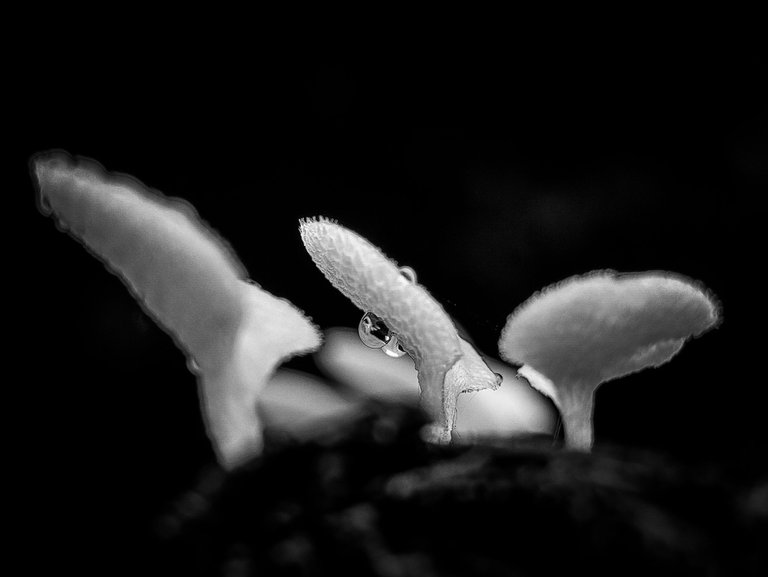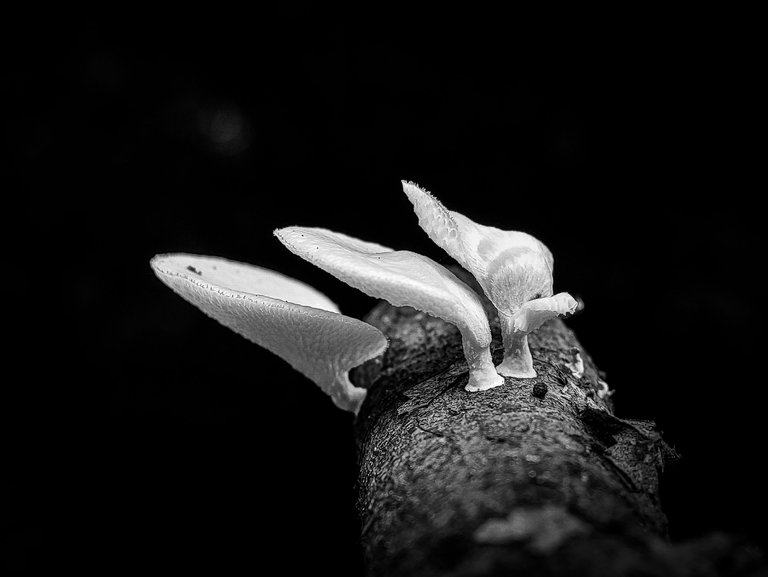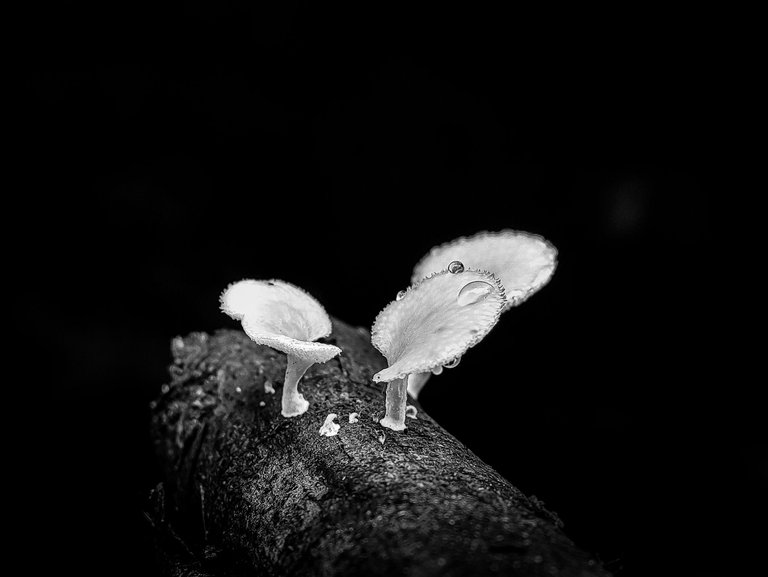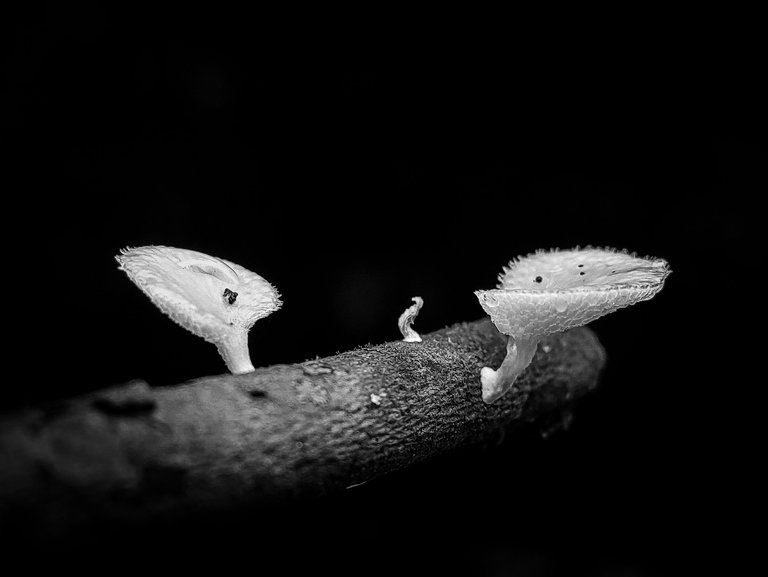 ---
All of the images here are my own work, taken with a Xiaomi POCO NFC smartphone and an assembled external macro lens.