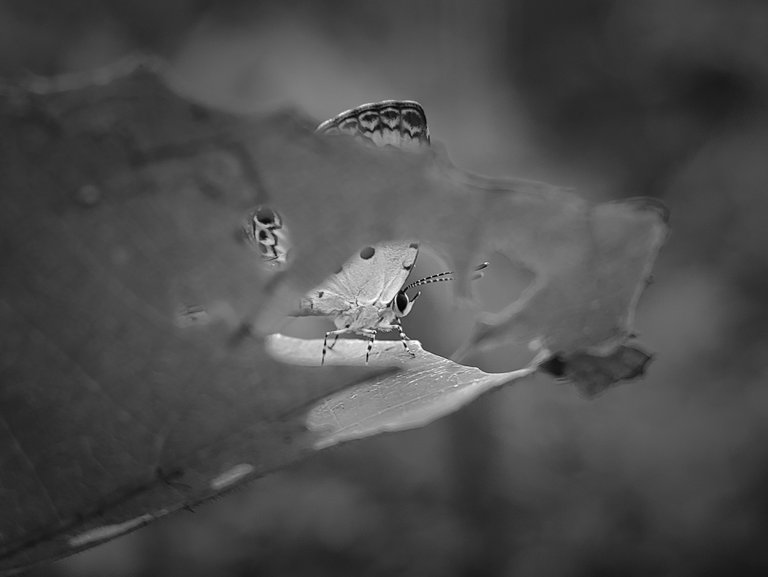 I saw a black-eyed butterfly through a leaf hole in the bushes on my way home a few days ago.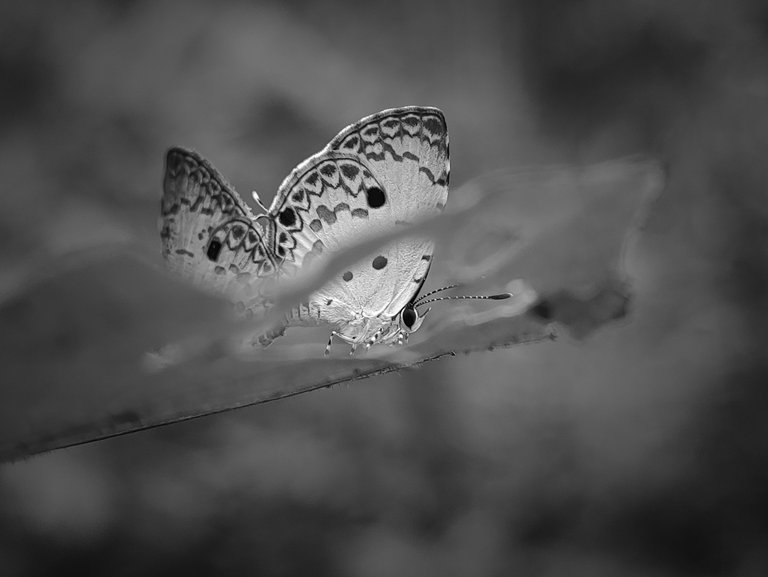 The closer I got there, the more I realized that there were two butterflies there.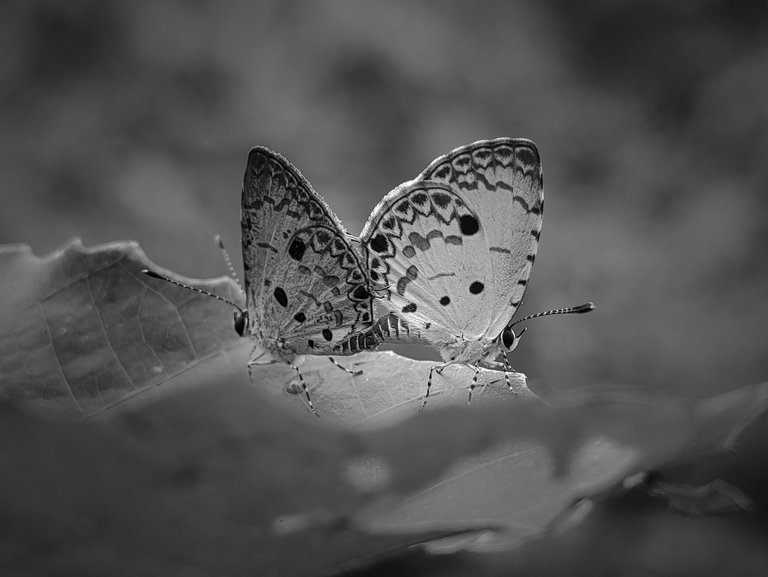 The two butterflies had their backs to each other while their tails met, sticky to one another.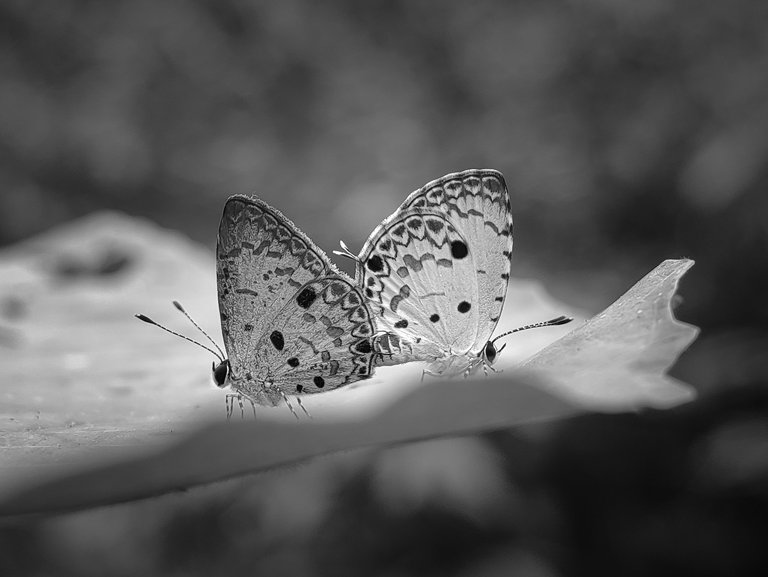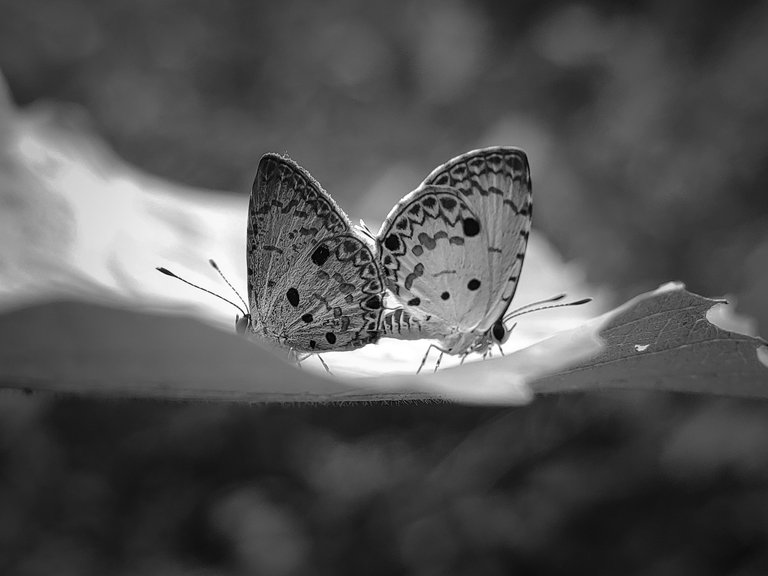 Needless to say, what they are doing! Yes, they are having copulation on the natural carpet while the wind blows gently and makes the carpet shake.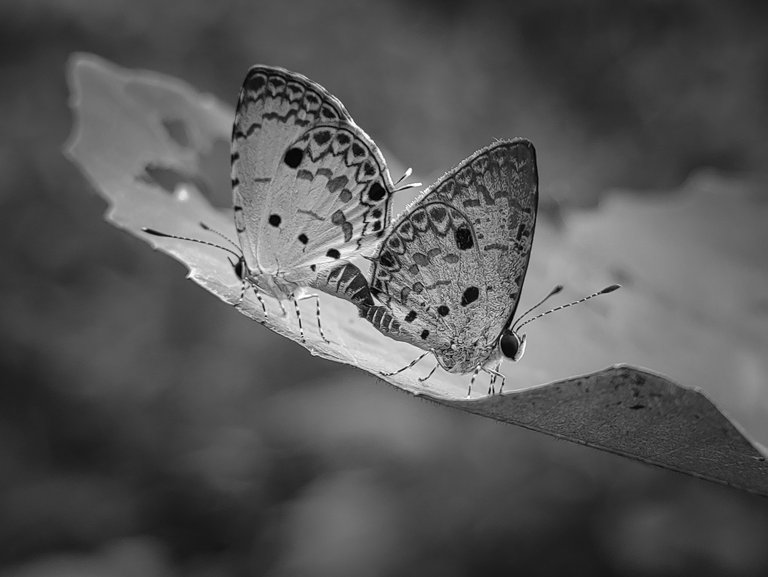 Those are two common hedge blues, which are small butterflies that are closely related to the Cupid family. This species has the Latin name Acytolepis puspa .
They enjoy mating, even if only for a moment. All I know is that it was a beautiful, sunny day for them. After that, I don't know what happened to their lives anymore.
---
This is another entry I submitted for the daily #monomad challenge.
All of the images here are my own work, taken with Xiaomi POCO NFC smartphone and an assembled external macro lens.