My entry for the #monomad challenge this time is another macrofungi.
This is still about mushrooms because it just so happened that, until now, there has been a rainy period that is still ongoing in our area and most parts of Indonesia. So I hope you never get sick of looking at the mushrooms we have.
There are some mushrooms commonly called California fungi (Marasmius calhouniae) that I just found this afternoon while exploring nature in the woods on the outskirts of town. The mushroom is snow white, the cap is slightly depressed with a raised edge, and the gills appear translucent—which is what I love about those mushrooms.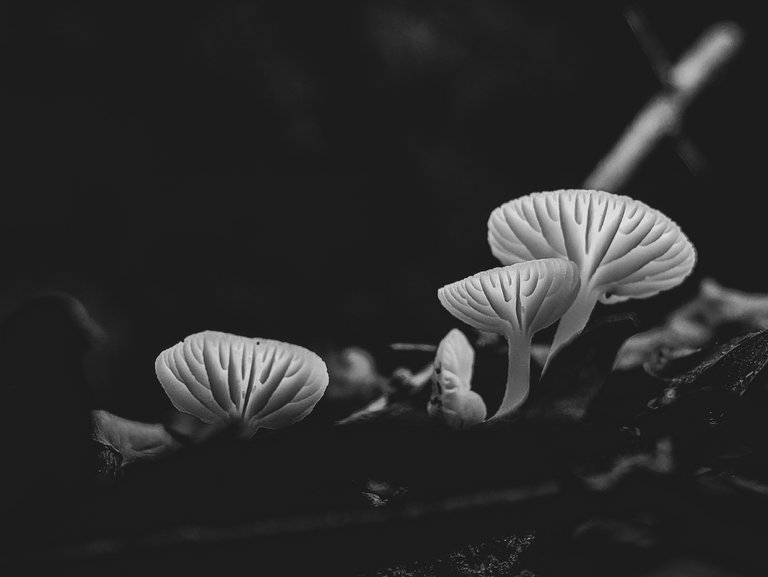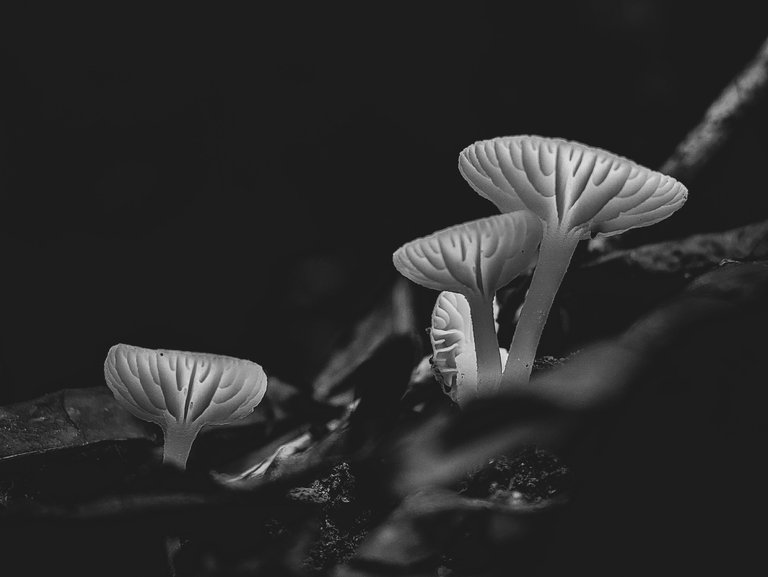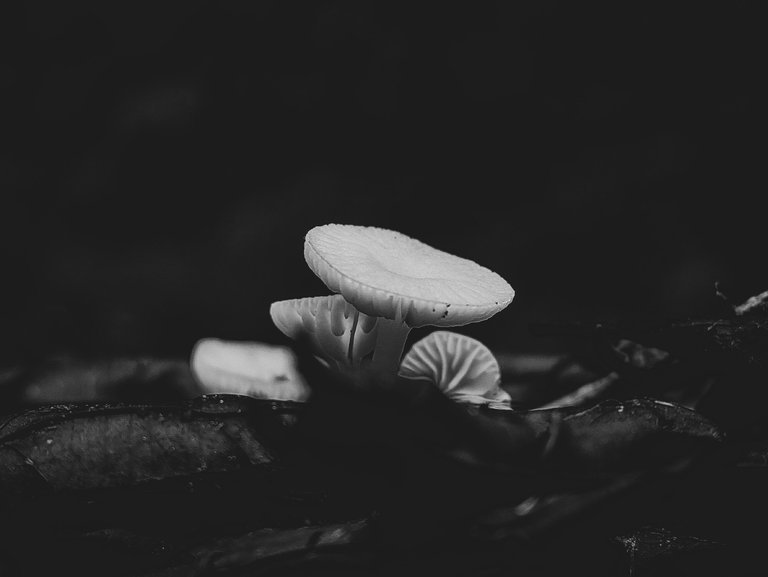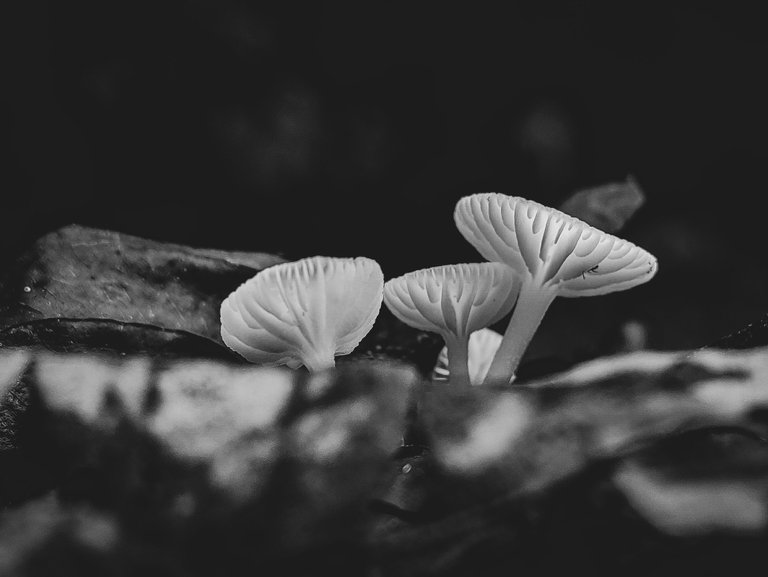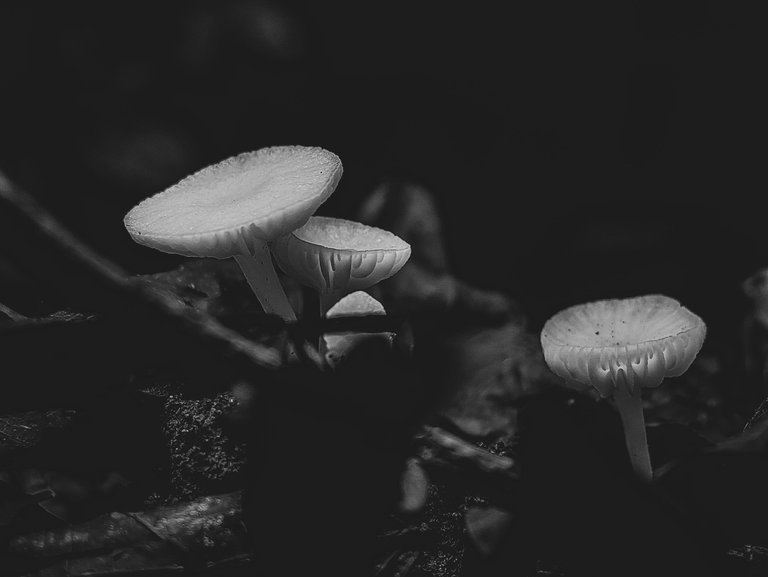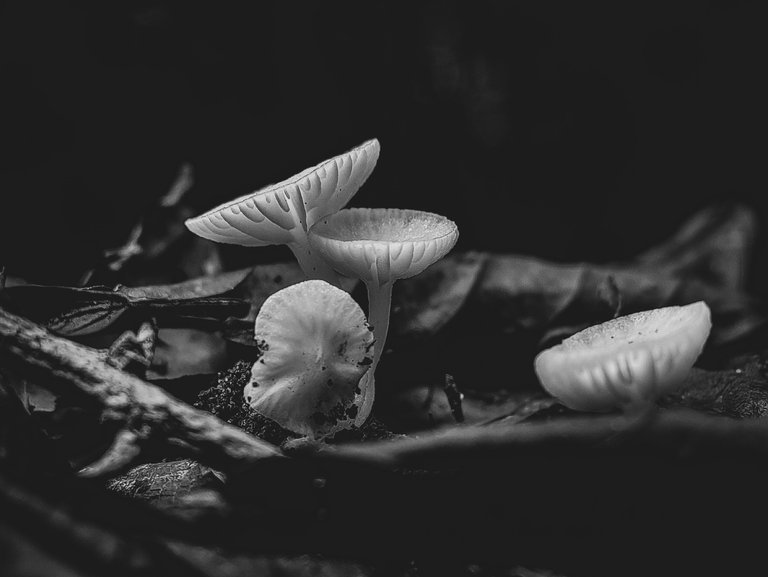 ---
All of the images here are my own work, taken with Xiaomi POCO NFC smartphone and an assembled external macro lens.