The bulging, dark eyes on the hairy face peered out from behind the bushes. Those adorable eyes are even more reminiscent of the headphones that DJs typically wear. It occasionally opened its wings, which indicated that it was prepared to fly like an arrow if its soul was in danger. The dark small-branded swift, as this butterfly is called, Although it has small, short wings, the butterfly can fly as quickly as an arrow.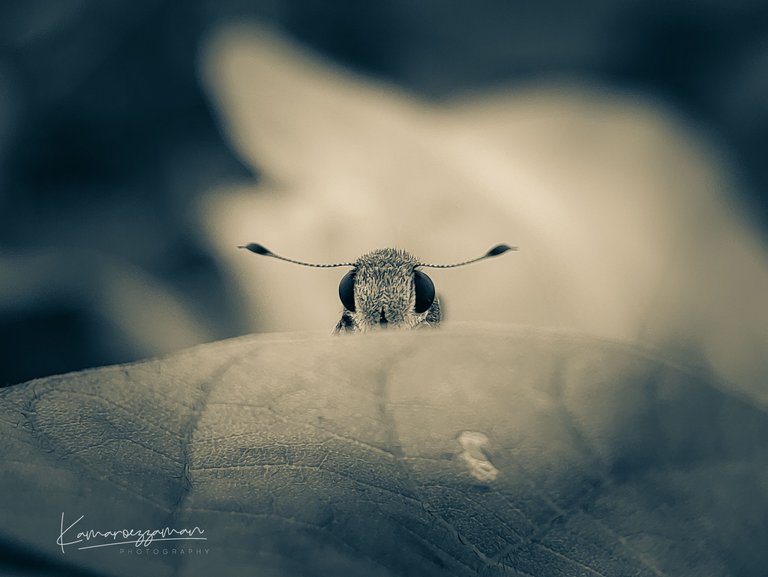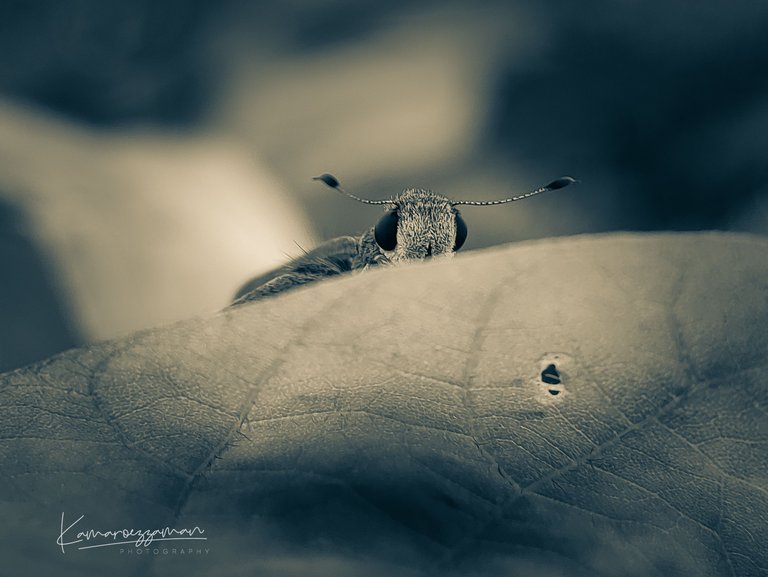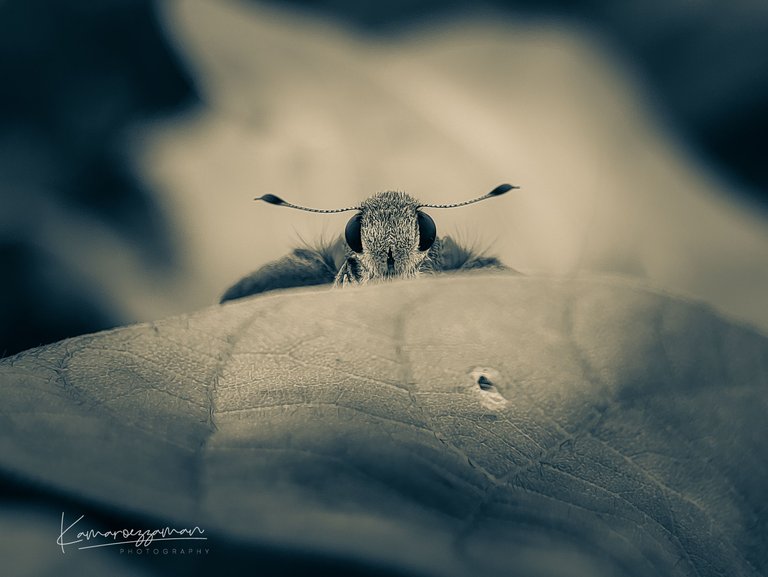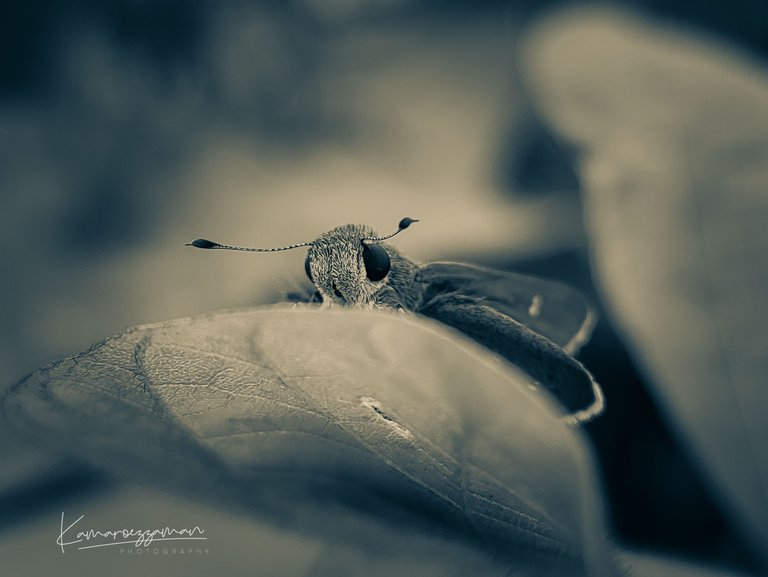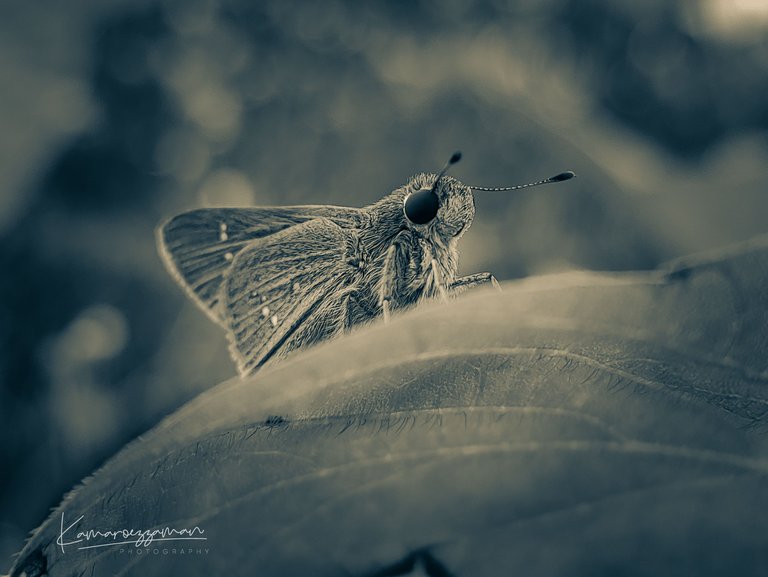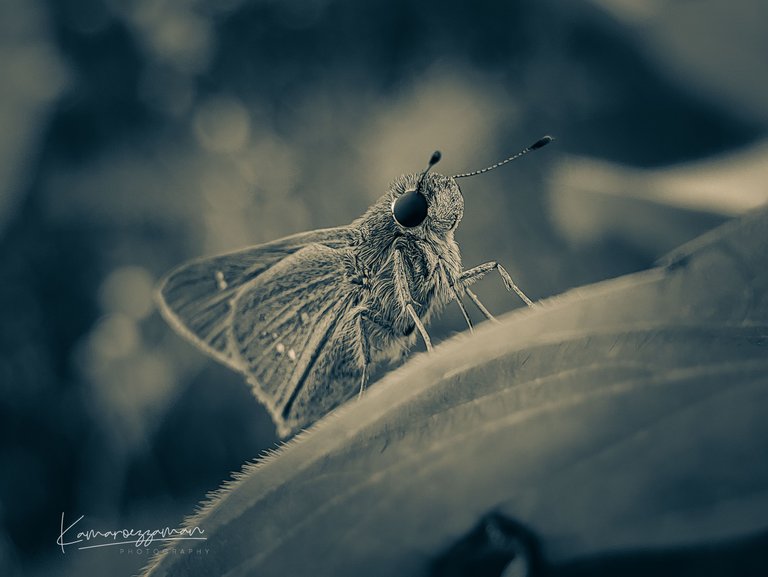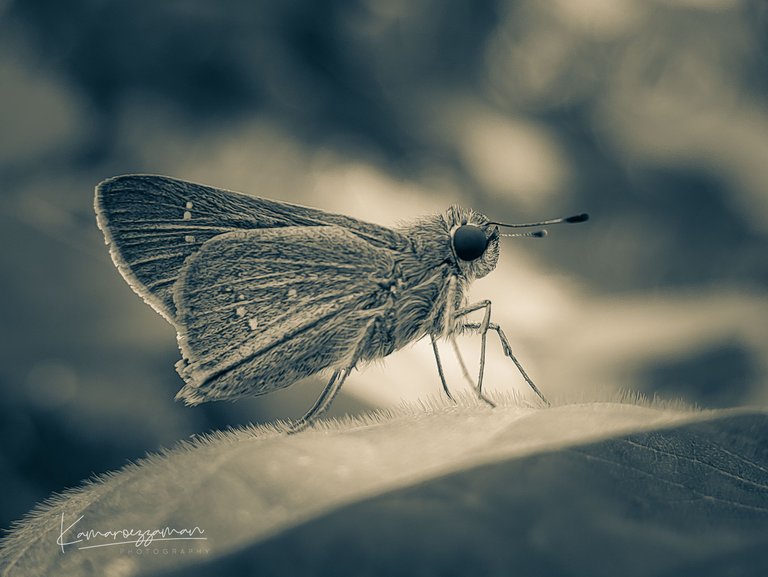 I submitted these macro shots for the daily #monomad challenge hosted by @monochromes.
---
All of the images here are my own work, taken with Xiaomi POCO NFC smartphone and an assembled external macro lens.