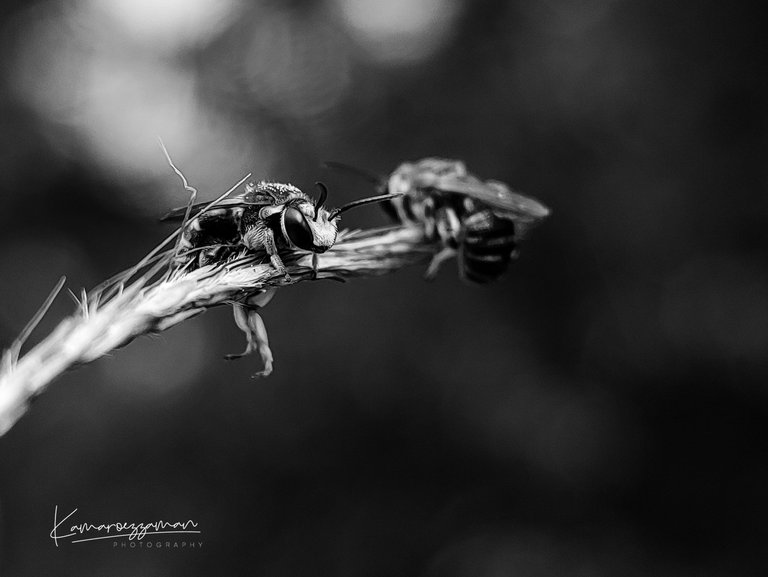 Happiness is something that some people believe is difficult to achieve. It can get pricey at times, so it's usual for wealthy individuals to spend their money to purchase happiness.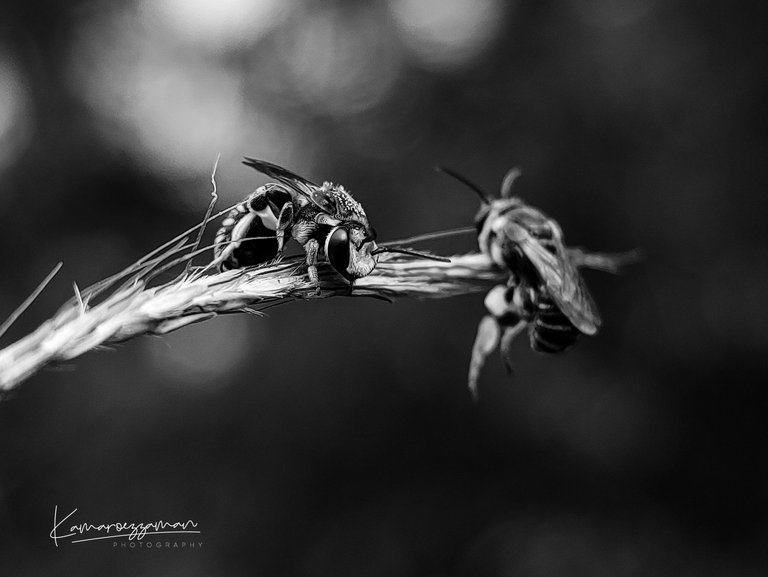 So how do the underprivileged view what happiness really means? They are happy with being able to feed their families three times every day and give their kids a good education.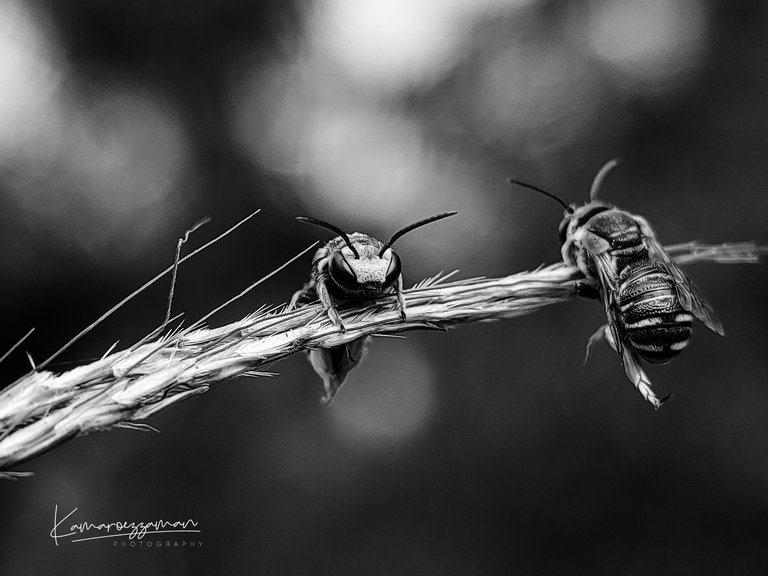 For bookworms, the ability to set aside money each month to purchase new books is happiness beyond words. They may go to the local library every day if they didn't have any money.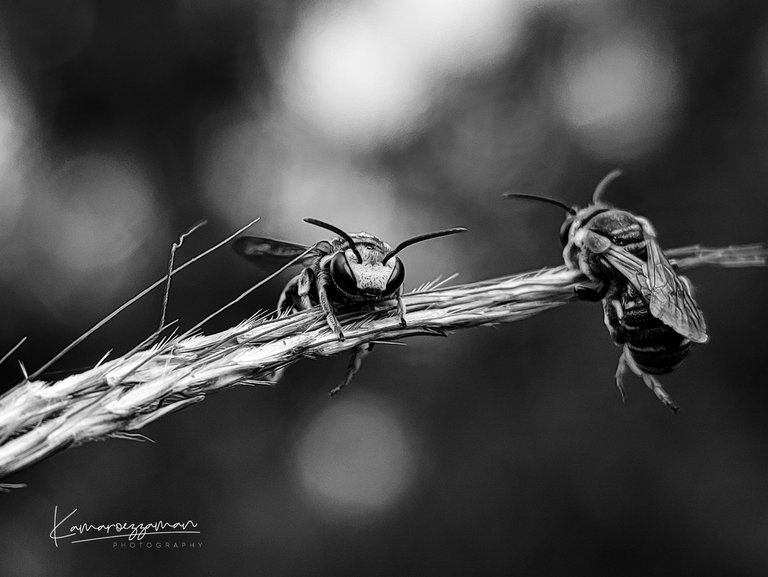 For me, happiness may be attained by doing simple things. I enjoy being able to go for a walk in the afternoon and capture various macro objects. Seeing the bees that hang out there each afternoon on the grass gives me that pleasure.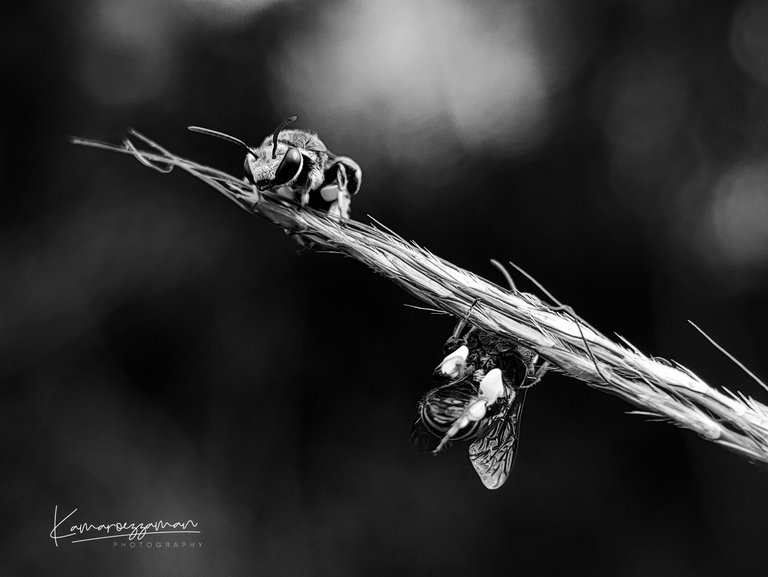 ---
I submitted these macro shots for the daily #monomad challenge hosted by @monochromes.
---
All of the images here are my own work, taken with Xiaomi POCO NFC smartphone and an assembled external macro lens.