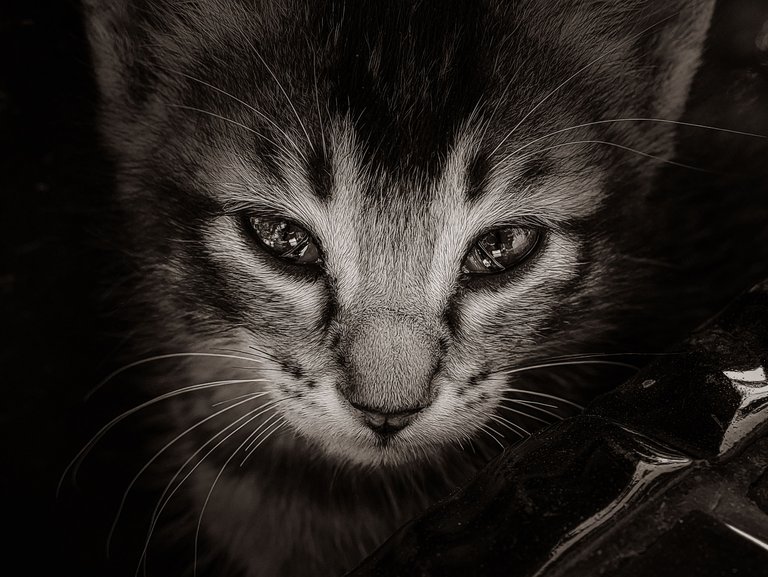 He is Astakona, Lucy's kitten, who was born about a month ago. Astakona now lives alone with his mother after losing his three siblings.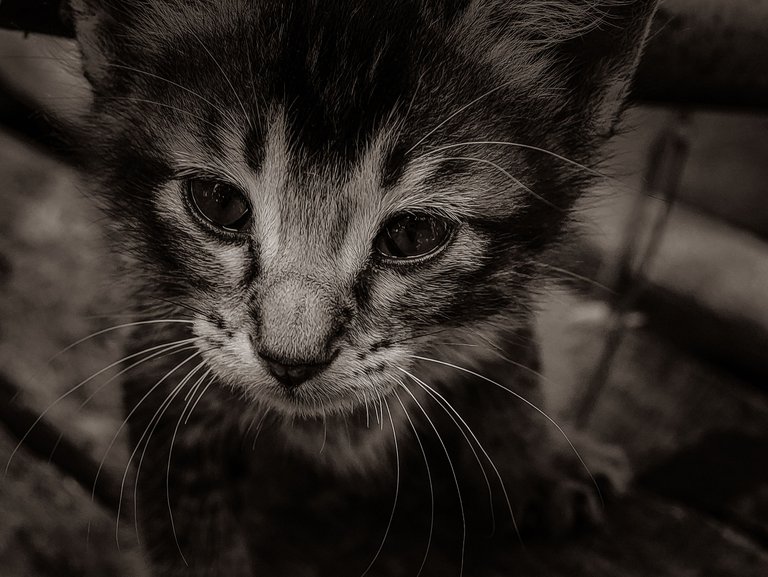 I can see the sadness in his eyes. He was too lonely to live without his brothers. But he's a strong kitten.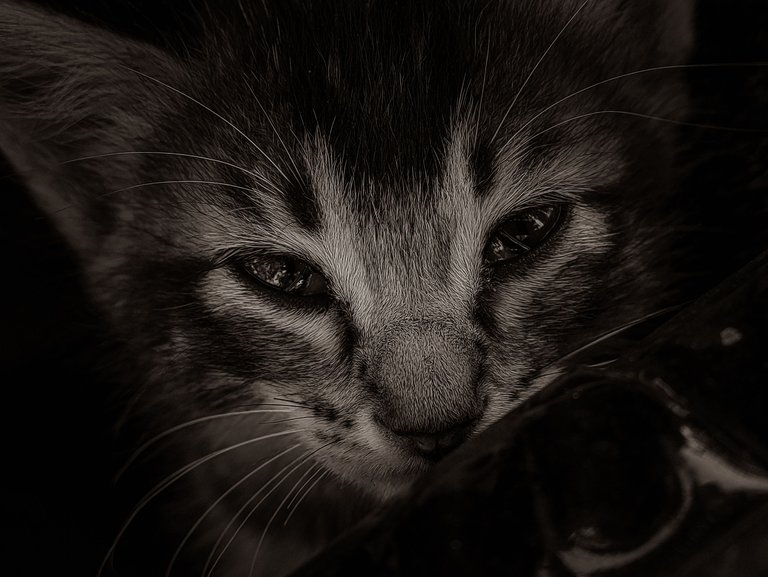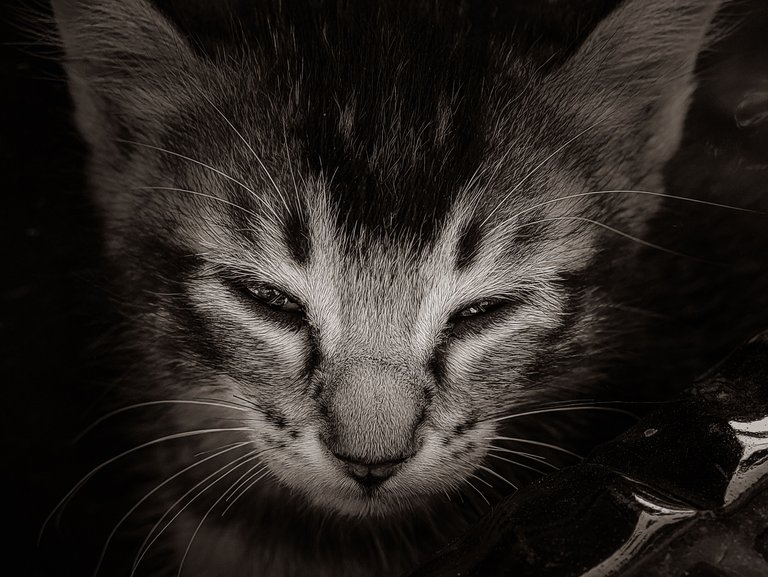 Recently, he has been receiving frequent threats from the neighbor's tomcat, but at the same time, his fierce mother is swiftly protecting him.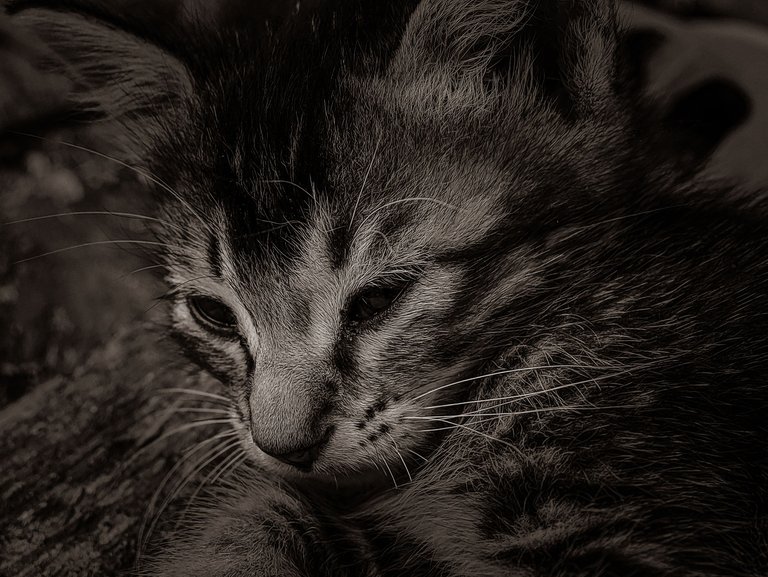 Astakona is a handsome kitten. My wife's aunt has several times asked us to adopt Astakona. But it was met with fierce resistance from my youngest kid. That's because he loves Astakona too much, and he doesn't want to lose a kitten for the umpteenth time.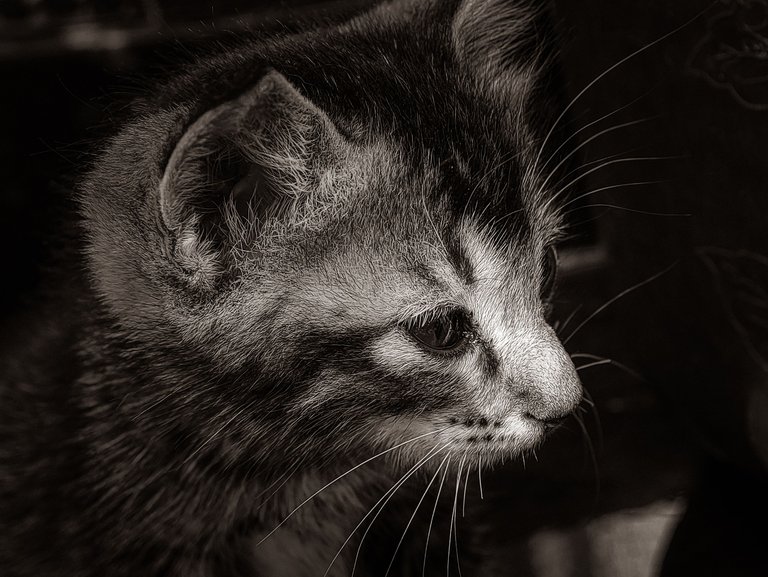 I submitted these photos to the current daily #monomad challenge.
---
All of the images here are my own work, taken with a Xiaomi POCO NFC smartphone and an assembled external macro lens.