I intended to submit these macro images to the daily #monomad challenge.
I saw yet another heavy jumper spider in my garden. She resembles my Poppy. So, even if she was placed next to Poppy, I doubt I'd be able to tell which one was her because they were both members of the same species, Hyllus diardi. One characteristic of the Hyllus spider genus that I particularly like is how hairy they are all over, from their feet to their heads. If this spider were shaven, I can't begin to imagine what it would look like. To envision Karl Mark shaving off his beard, mustache, and hair, in my opinion, would be as absurd. He'll definitely have a funny appearance, I can guarantee it! 😁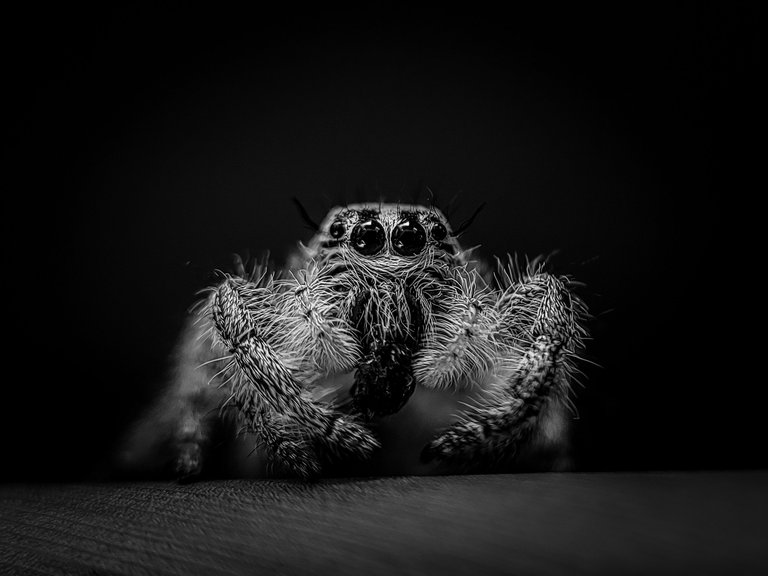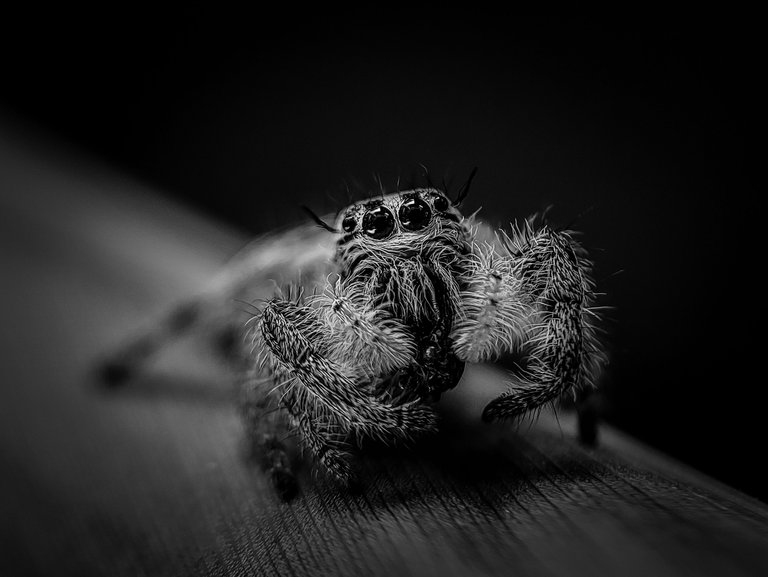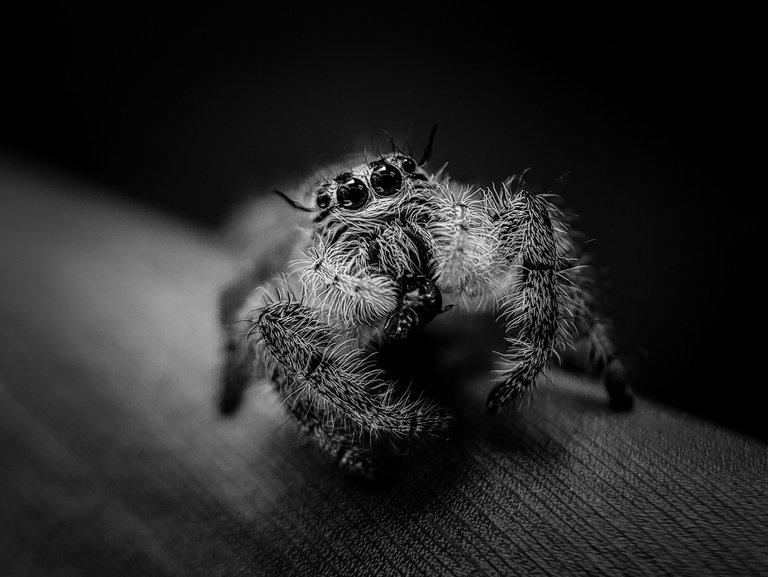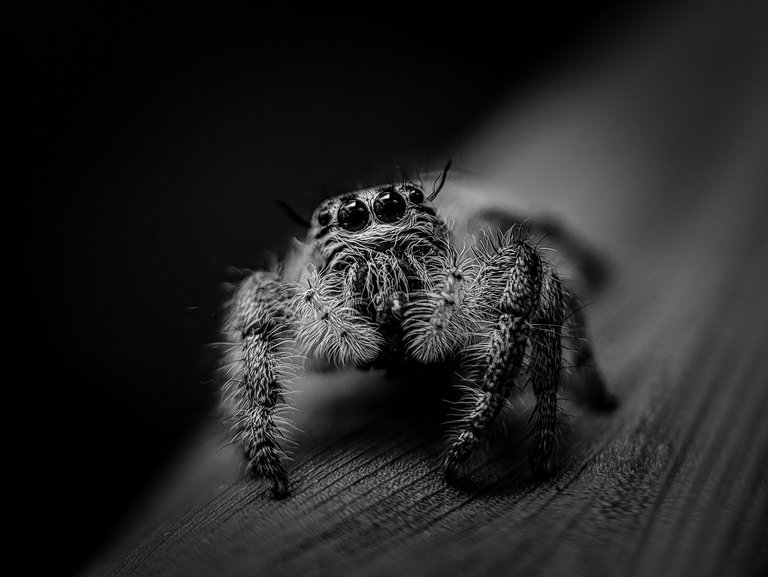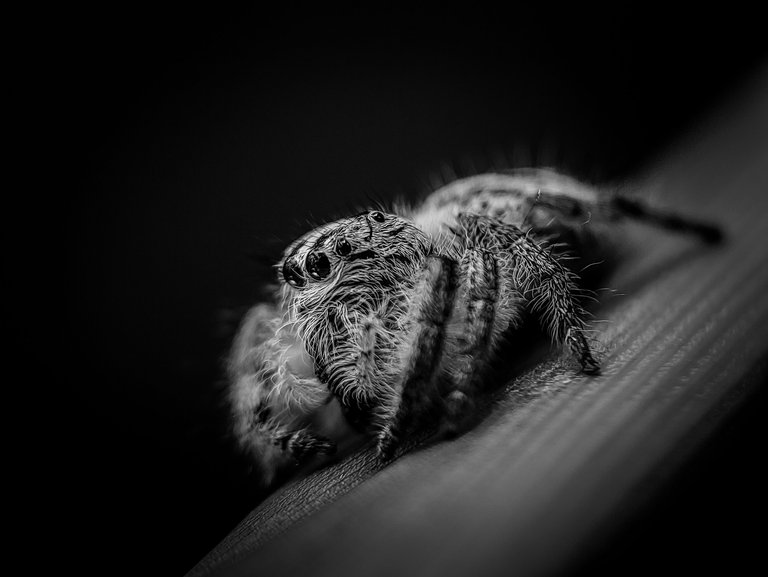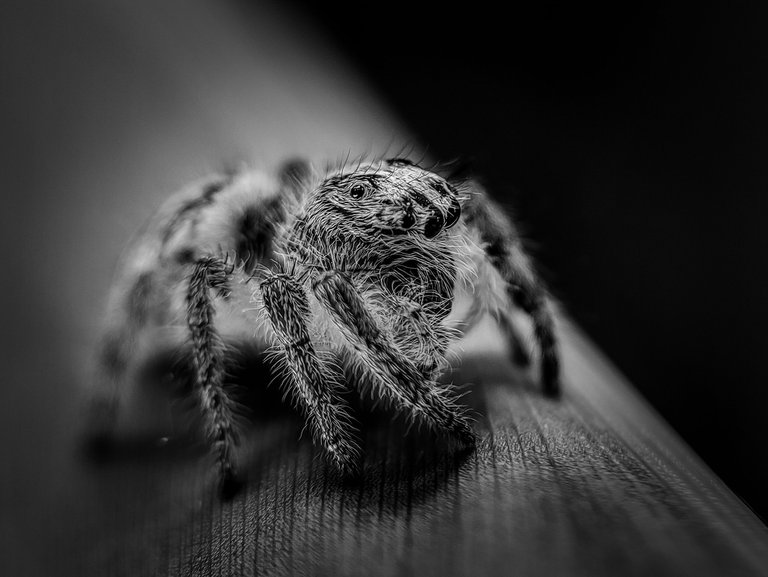 ---
All of the images here are my own work, taken with Xiaomi POCO NFC smartphone and an assembled external macro lens.