For today's round of the #monomad contest, I've included some macro shots below.
I saw this guy crawling on a rock. He is a great fox-spider from the Lycosidae clan of spiders. Like a robot machine, he moves its eight long, stocky, spiky legs in a regular motion. He is excellent at camouflaging on the ground or rock because of his physical color, which can adapt to such an environment.
This color tone appeals to me because it evokes the image of a hunter seeking prey in the bleak desert.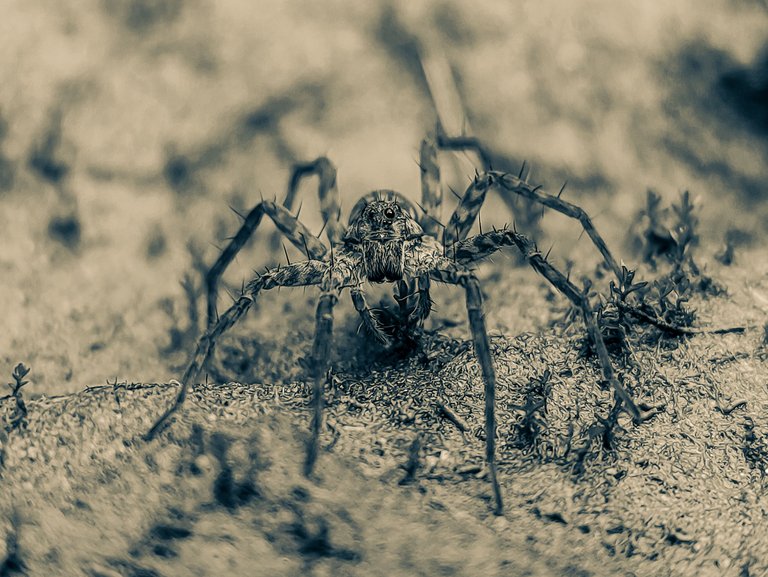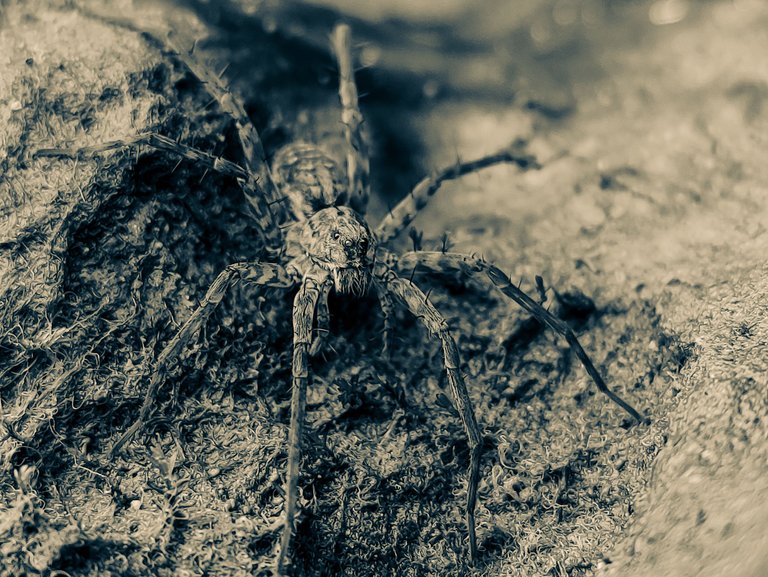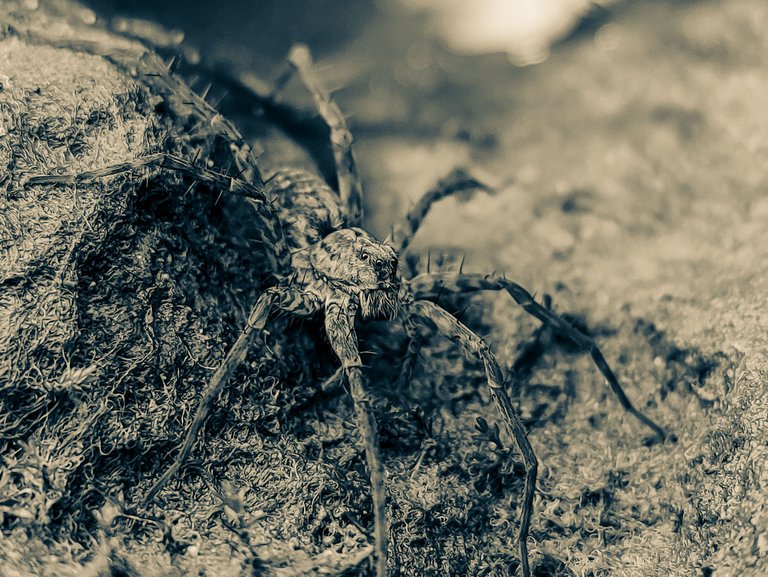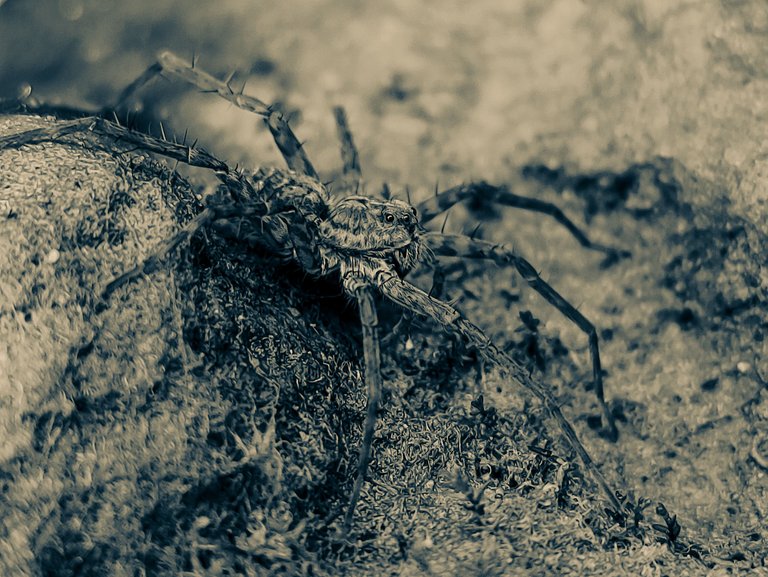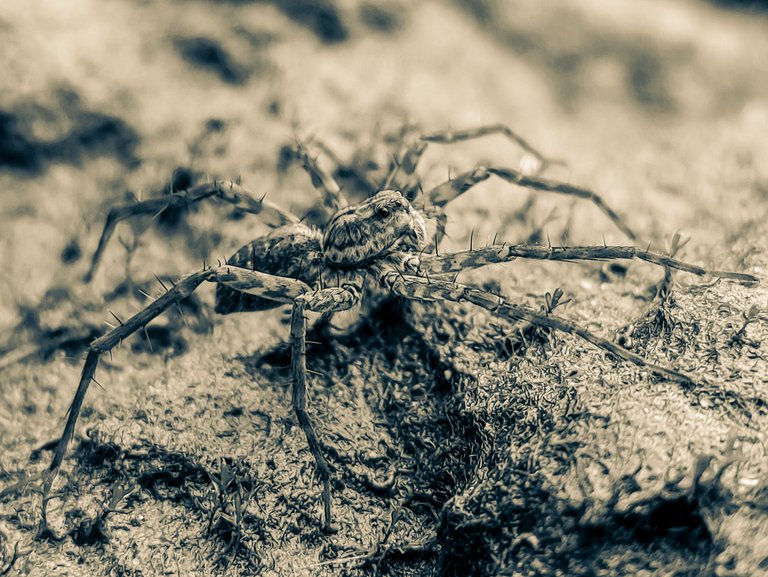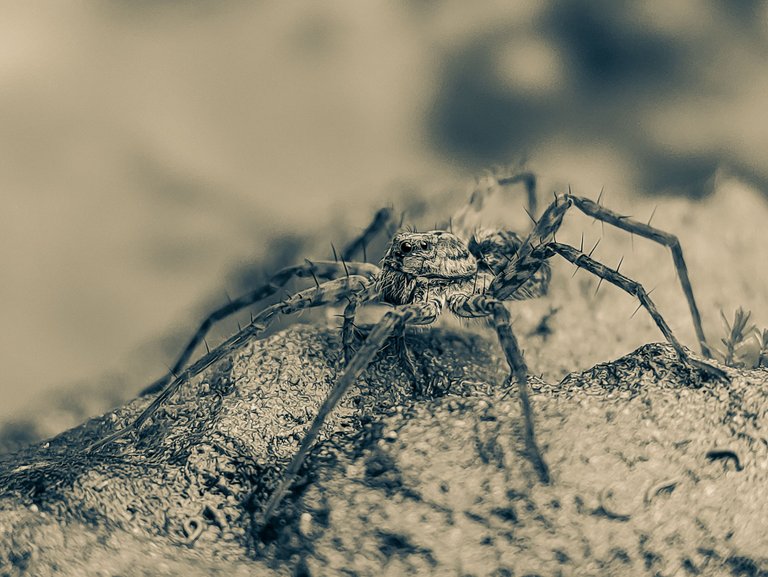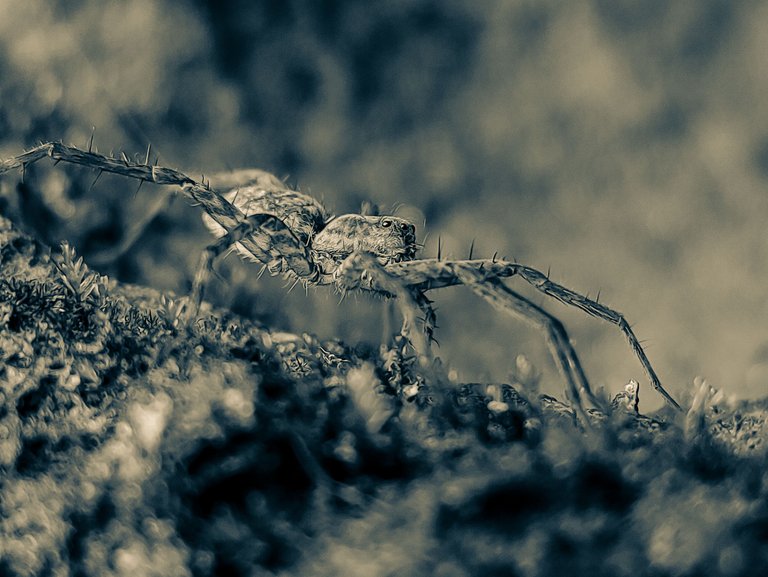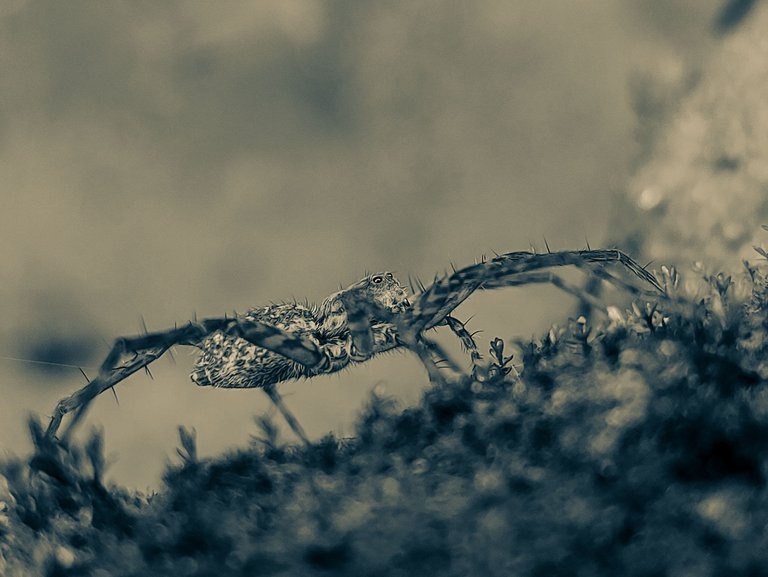 | Camera | Xiaomi Poco X3 NFC Smartphone |
| --- | --- |
| Lens | External macro lens |
| Category | Macro Photography |
| Processed | Mobile Lightroom |
| Location | Aceh, Sumatra, Indonesia |
| - | - |