Anyone who has read any of my posts about Lego would know that I love an alternative build, when you take the parts from an official Lego set and you rebuild it into something completely different from what was intended. It generally adds longevity to a set when you get tired of the original design.
What I've never done before is take a set and instead of building the official design more straight to the alternative, but it what I decided to do with one of Christmas presents. Because I'm quite a lucky fella I got three different sets for Christmas, and two of them were cars, and one a boat.
That's a lot of vehicles - or at least it is to have all of them built at the same time. So I took one of them - the Chevy Corvette and skipped the bit where it was a car to make this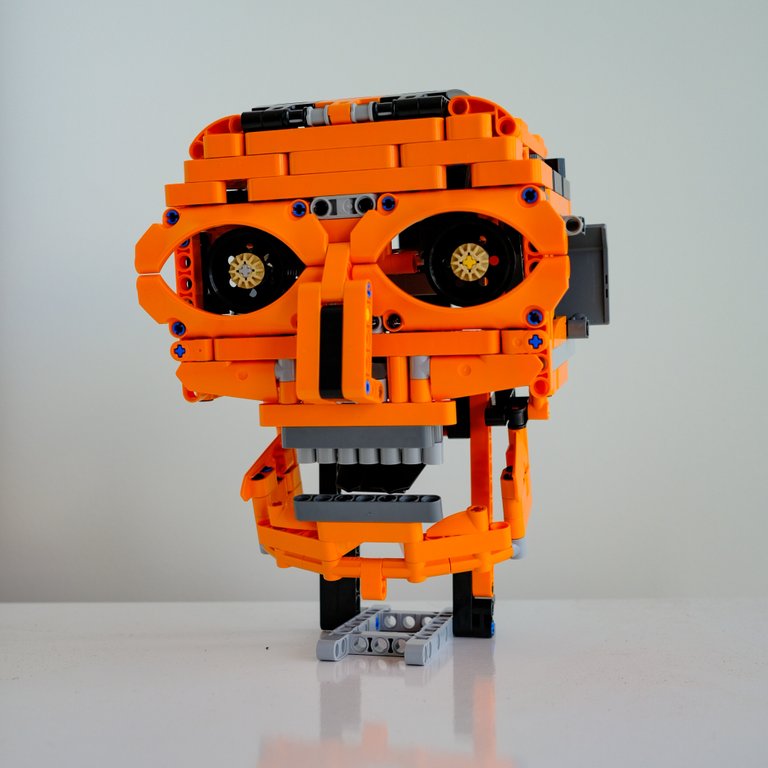 His name is Petrolhead, and it's a design from @grohl on rebrickable and there was something that appealed to me about this from day 1. Generally alternative build of cars, are, well different types of cars, but this, this is different
It's a very impressive model, inside the skull is a engine, with 6 pistons that go up and down, and some wheels, this in turn makes the jaw open and close. The Eyes, which are wheels from the car, with gears for eyeballs can be moved left and right so that it is always looking at you. And then those teeth, the way the 'teeth' have been created is impressive. And those eye sockets made of wheel arches.
This isn't the easiest thing to photograph, but in this shot you get a sense of the 3 dimensional element, it genuinely looks impressive from all angles.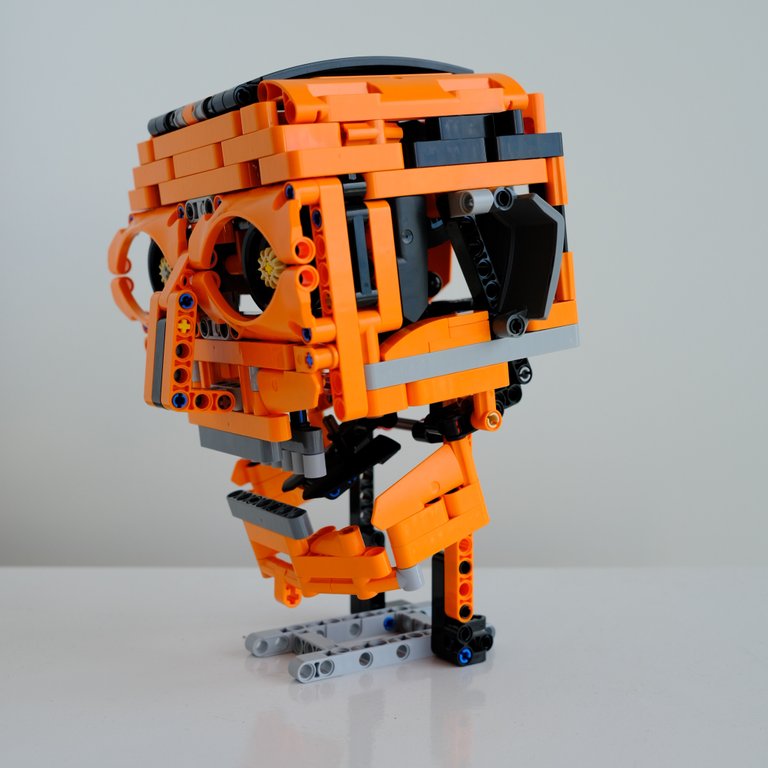 Of course part of Lego is being inspired to make your own designs, so I figured I could make a head/face/skull myself. I knew I didn't have the skills to design something this good, hell I'd never designed anything out of Technic before but I was willing to give it a go. I had another technic set sitting around (the rescue helicopter) so with a build Petrol head in front of me I tried to reverse engineer it a bit with the admittedly different set of pieces.
And look, they can't all be winners.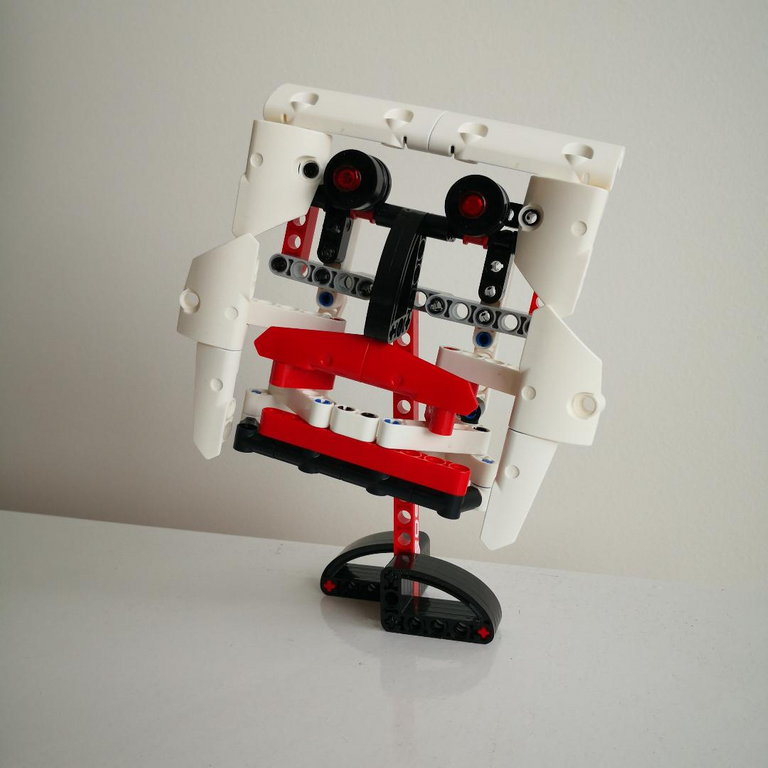 Maybe it's impressionist art or abstract, I mean the weeping woman doesn't really look like a woman. Oh well, our failure only make us stronger. I'll get it next time.