It's been almost a month, but finally I found time to do some Lego building - It's been long time coming. I've been building a fairly big set of over 2,500 pieces and it's taken me a while to complete due to there being other things in life to attend to.
It's a truck, trailer and race car combination and yesterday I began the final build-phase being the trailer section. You can see the truck and car completion post here if you're interested. It also shows each stage of the build including the race car and some perspective on how it will all come together.
This post is all about the trailer build which took me about nine hours over yesterday and today so read on.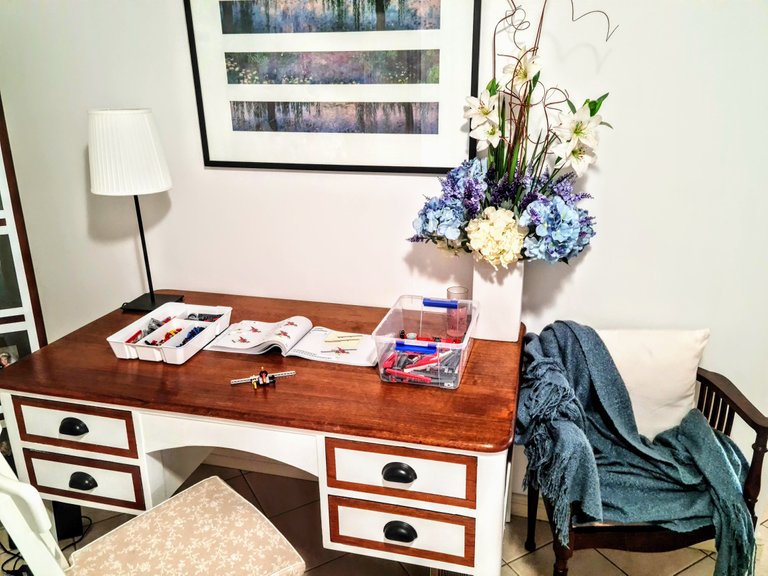 Here's how it all started...A work space, the components and a chair...You can see the very first parts assembled on the table and the other bits and pieces ready to go. The manual is also there, all 544 pages of it.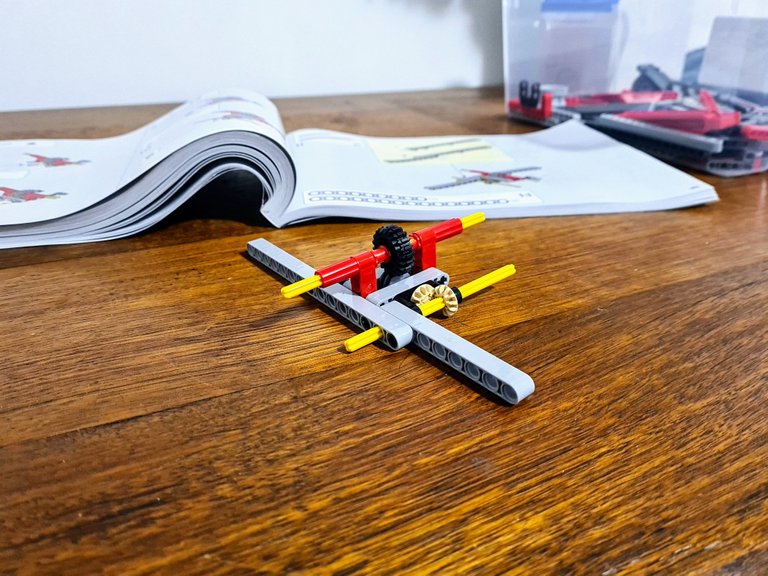 Here's a close up of that same component. For the trailer section this was the first assembly - The gear mechanism that operates the drop-down load ramps which you will see later on.


Lego is a simple matter of connecting bits together, but to make sure things work effectively sometimes there's tolerances to adhere to - Too tight or too loose and it won't work properly. That's problematic when one gets to the end of the build and finds out that hours and hours of work needs to be re-done. if you think Lego is difficult to put together you should try pulling it apart. Not so much fun. Here you can see the framework of the trailer taking shape. Note the right side image...That's the mechanism that lowers and raises the top load deck.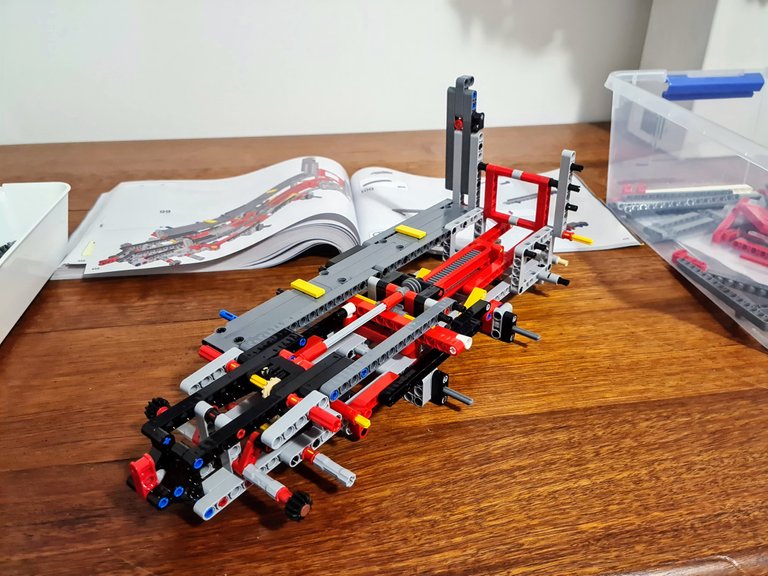 The lower load deck and part of the drop-down ramps are coming together here. One of the interesting things about Lego, a build like this, is that one doesn't always do things in order. A piece put in place right at the start might not get used again until right at the very end - That's why it pays to concentrate...Putting something in the wrong spot causes all sorts of frustrating moments, and I've made up some amazingly inventive swear words through mistakes made during inattentiveness.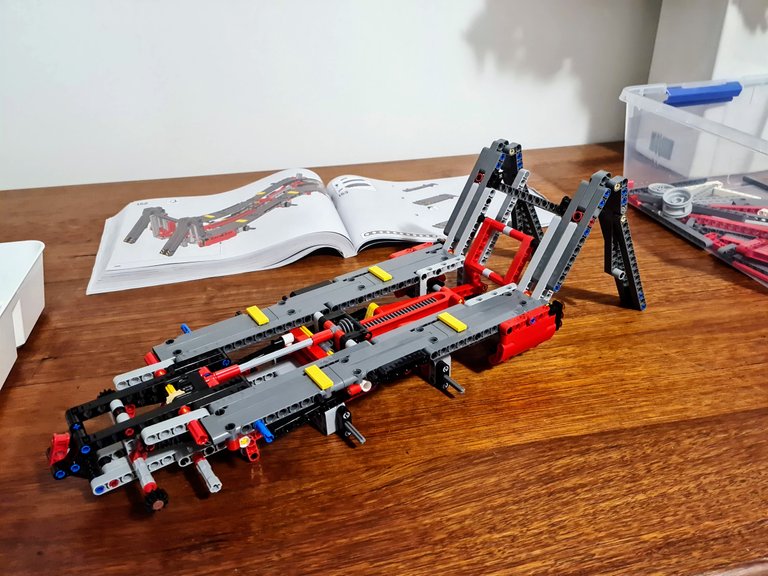 The deck is almost finished and the load ramps are completed and operational - It worked thankfully.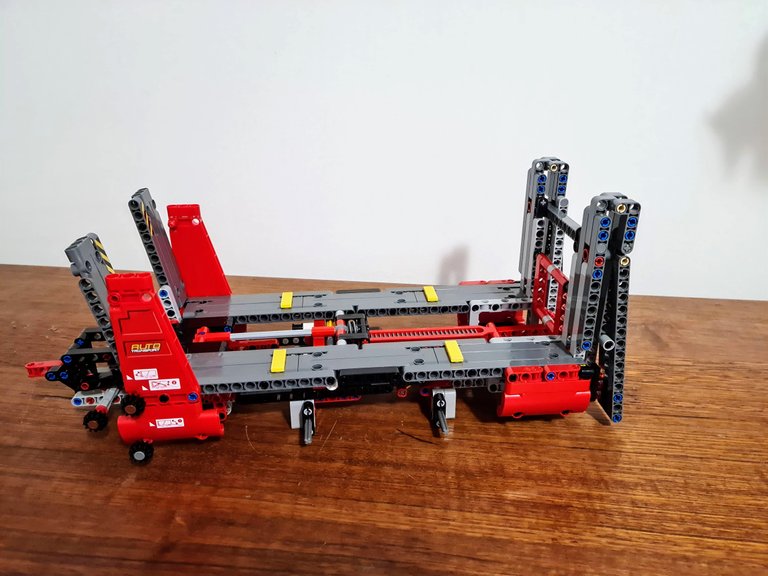 I was into the home stretch at this point, but needed a bowl of ice cream to give me the sustenance to push through - By this stage Lego thumb was starting to raise it's ugly head. This terrible affliction attacks the thumb that does all the pushing and clicking in place and after lengthy build-sessions can severely disable the Lego-constructor. A bowl of ice cream usually helps.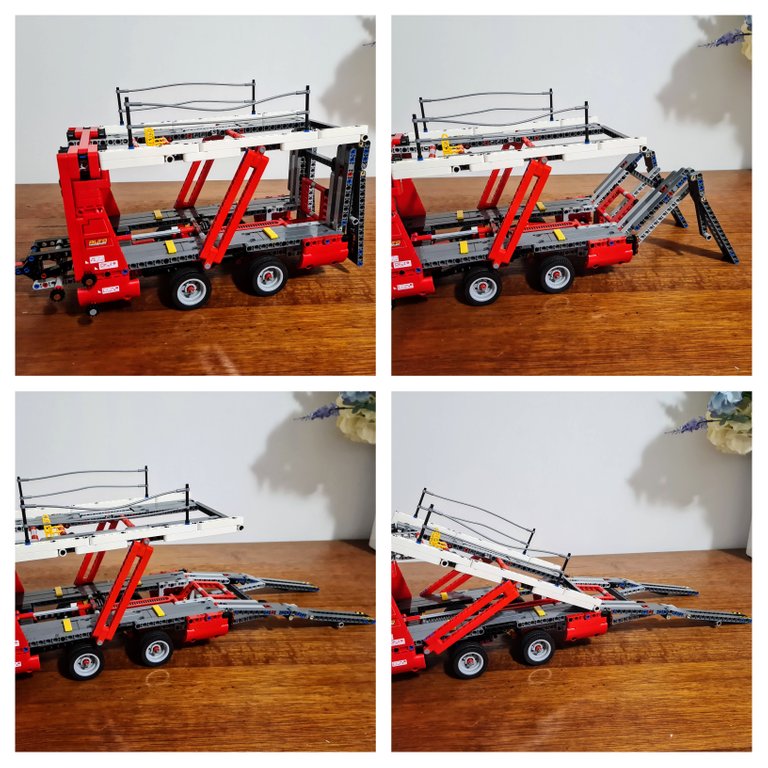 After life-saving ice cream treatment I found the strength to rally and complete the task. Here you can see me ensuring that the systems work effectively. Top left shows the complete trailer, then clockwise is the partially lowered ramps, lowered ramps and top deck and then the top deck raised again.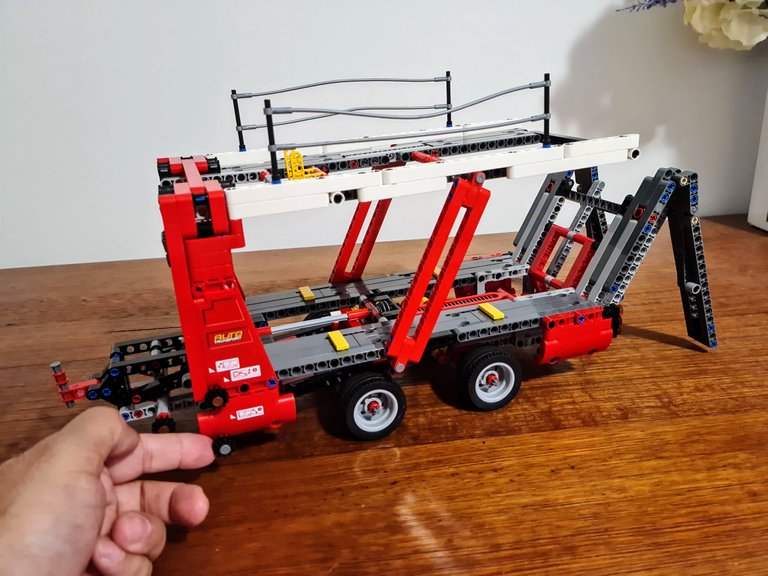 Here you can see me pointing to one of the control knobs. That's the one that operates the load ramps and the one directly above my finger lowers and raises the top deck. You will note to the left of that one is another which operates the drop down ramps on the front of the trailer so that when hooked up to the truck section a car can be rolled from the trailer to the truck.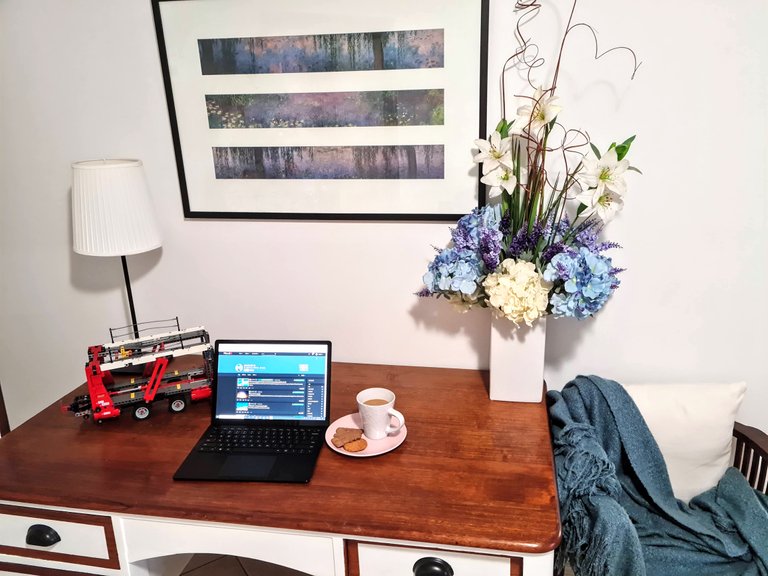 Here's the final picture with the completed trailer section to the left and my computer ready to write this very post. Yes, you may note a coffee and some biscuits...My Lego thumb issue was acting up; Coffee and cookies are another proven method of treating that medical condition of course...And I rarely hive without snacks y'all.
This Lego build is almost one metre in length; It's big. The plan is to put it all together at some location and show y'all how it all looks and I'll put it in perspective somehow so you'll get a grip on how big it actually is.
I showed Faith just now and she thought it was cool, supportive of my little hobbies as always, but she said, "OK, so where are we going to put it?"
Yes, that's the question I guess...I have a lot of built Lego sets around the place...I'll have to think of something but I'll need some snacks to get my brain working first.
---
Design and create your ideal life, don't live it by default - Tomorrow isn't promised.
Be well
Discord: galenkp#9209