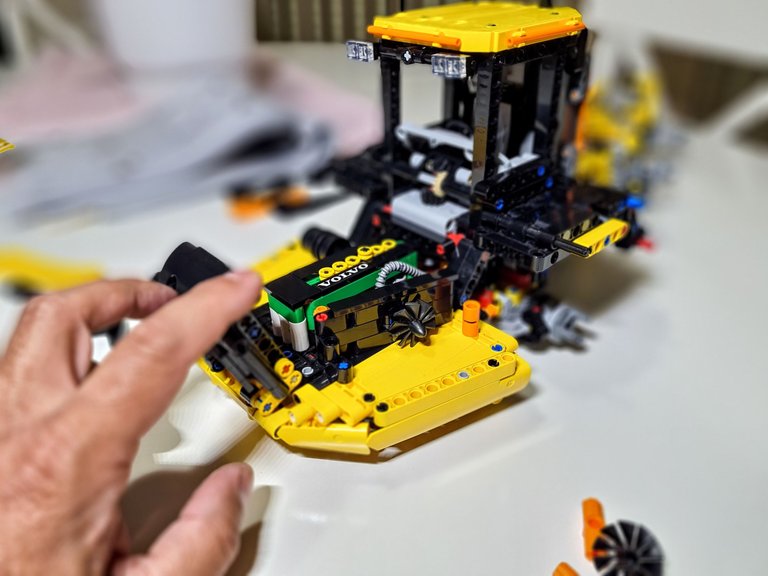 Hey folks, I hope y'all are well on this most excellent of days; Friday! It's the gateway to the weekend and that means...Well, that means the weekend is not too far off, and that's cause for celebration right? I think so anyway.
I've had a reasonable day today. I went into the city to pick up a part for one of my grandfather's tripods which will mean it's usable again, had a bite to eat and wandered about some then came home, changed and went hiking. Legit day.
In the mid-afternoon I received some bad news that sort of annoyed me and derailed what otherwise would have been a good day and I decided I needed a distraction and so...
Lego building
I started this big Lego Technic build months and months ago, around March I think it was. I took it to the end of build stage two and...It sort of stalled. I've just not had the time, or when I have, I've not been in the mood so it sat on the side table in the formal lounge room since then. Not unloved, but un-finished and collecting dust.
It's a Volvo A60H hauler and is a pretty legit build: Lego's most complex gearbox which actually changes gears, three electric motors driving it forward and backward, the steering, cabin-articulation and the up-and-down tilt of the load area...All remote controlled. Legit!
Below is what it'll look like when completed, and image I took from the box it came in.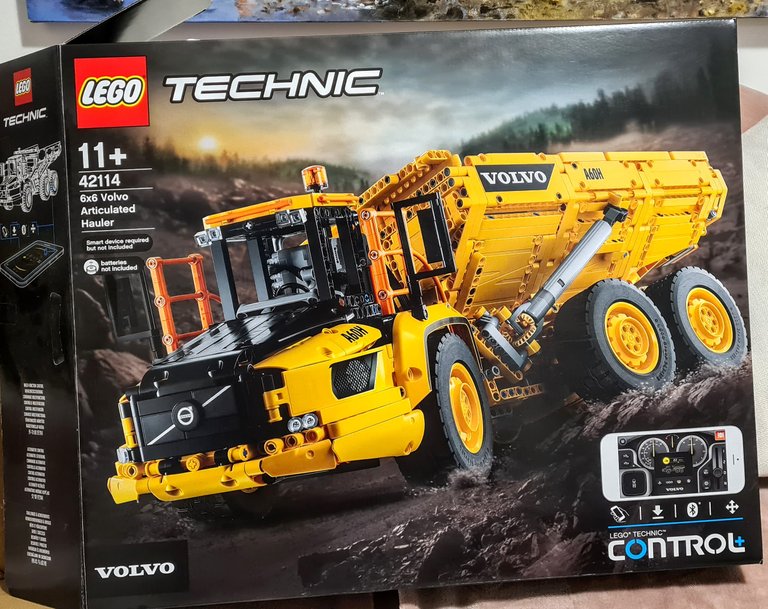 I decided that this would be my distraction this evening, my bad news building distraction and whilst I didn't think I'd get it through to the end of stage three of the build I figured three or four hours of building would take my mind off the other issues - I was right, it did.
I've finished up for the night now as it's almost time to go to sleep - I've got a shooting competition on Saturday and want to be rested. I ended up getting about two thirds the way through stage three of the build and it was enjoyable. I'll do a post on it at some point, when I get this build-stage complete and you'll see what I mean; it's just so cool.
There's something about sifting through Lego, looking for the right parts then clicking pieces together that feels good and tonight I put quite a few more of the 2193 individual pieces that make up this build together and managed to feel happier than I had been feeling.
I'm feeling pretty good that I've got this build back underway once again. I'm not sure when I'll get it totally complete but that's ok, it's the journey to that point that provides as much enjoyment as having a completed build...Although firing it up and controlling it by the app is going to be epic y'all!
---
I hope you folks have a great weekend planned although I know some of you are still in the early stages of your Friday. Get it done and get into your weekend huh?
---
Design and create your ideal life, don't live it by default - Tomorrow isn't promised so be humble and kind
Discord: galenkp#9209