My wife had just come out of the labour room with a bouncy baby boy. After a horrible experience of losing someone to childbirth, I finally have a success story to reminisce on for a while. Who would have thought that childbirth can be that smooth! The head nurse even said she delivered almost bloodless, meaning that she did not lose the normal amount of blood expected for a birth. It was supposed to be a piece of good news anyway.
She took a pee a few minutes after getting to the ward and it was blood red. We both thought it is a normal occurrence, after all, she just gave birth not up to an hour ago. I picked my phone and started spreading the news to families and friends. Mother and child are doing great. It is time to celebrate.
After spending the entire night at the hospital and the need to report for work that morning, I took an excuse to quickly go home, freshen up and report for work. I was midway through with my bath when my phone rang. I quickly washed lather off my face and stepped out of the bathroom to pick the call.
Your wife was bleeding and has been taken back to the labour theatre.
I needed no further explanation and within a few minutes, was back in the hospital. I headed straight into the theatre and met her being stitched up while sedated. A cervical theatre went undetected after giving birth and that led to her bleeding.
After the entire process that lasted for about 45 minutes, she gradually came back to consciousness and her blood sample was taken to check the level of blood in her body system. The result showed that she's lost a lot of blood and would need to be transfused blood as soon as possible. At least, two pints of blood was recommended and the only available option is to get volunteer donors whose blood would match with hers.
Luckily, tests revealed I am eligible to donate, and our blood match. However, I could not donate more than one pint. We looked around for another matching donor but could not find one. The one I donated was transfused and the blood level was checked again. Results showed that we had no option but to get one pint. The PCV was barely 20.
The magic blood booster
While still in the process of frantically looking for a donor, someone recommends an aqueous extract of "Ugwu" mixed with milk as a panacea to the low blood level. There is no way the nurses and doctors will allow such a thing within the hospital premises, so we had to find a way to smuggle milk-extract mixture in and surreptitiously give her to drink.
We could not find a donor throughout that day but we're able to give her the extract twice before the end of the day. The following morning, a sample of her blood was taken again to see if there has been any improvement to the blood level. The result came as a shock to the doctors. A PCV level that was barely 20 the previous day has suddenly jumped to 32 without any further blood transfusion.
They started asking a series of questions as to what she's been eating the previous day. Of course, we could not reveal the secret about the "Ugwu" extract. We were discharged that same day.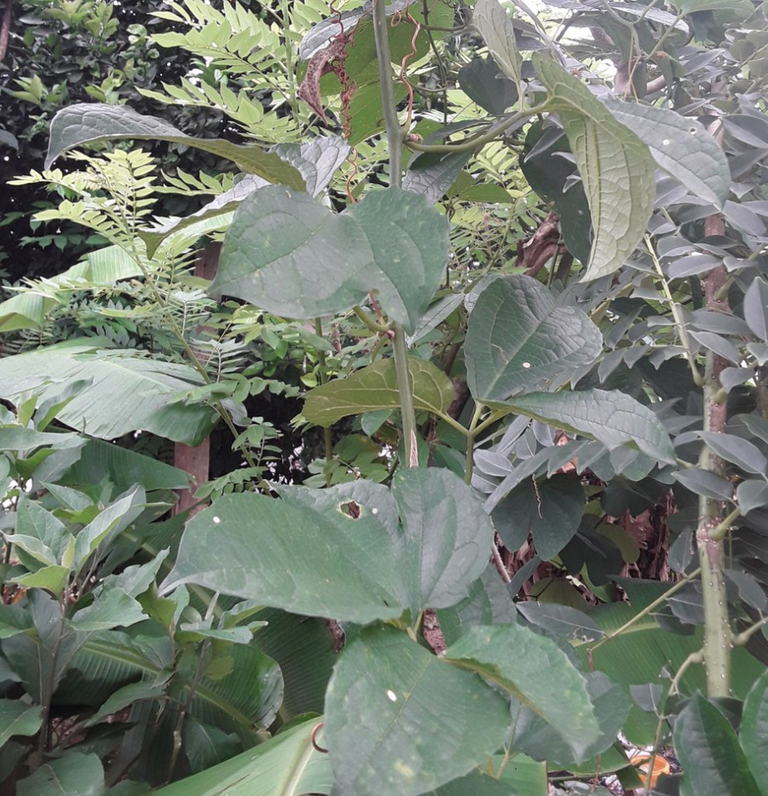 Leaves of fluted pumpkins. Image captured using Samsung Galaxy Tab A (2016)
What is Ugwu?
Ugwu is one of the common names given to the plant scientifically known as Telfaria occidentalis. The plant is known as fluted pumpkin in English. Ugwu is the common name given to the plant in SouthEastern Nigeria, the nativity of the plant. It is known as "Apiroko" among the Yoruba-speaking region of Nigeria.
The growth habit of the plant is climbing. The vine grows and twists around available supports, giving off branches and leaves at intervals. At maturity, it flowers and produces fruits. It is an annual plant. In other words, it grows from seed to maturity all within a growing season.
Ugwu is cultivated largely for its seeds and leaves both of which are utilized in the cooking of different Nigerian soups. Several research investigations have shown that both the leaf and the seed are very rich in potassium and iron in addition to a high level of dietary fiber. The leaf, however, was found to have a significantly higher nutrient and fiber content when compared to the seed.
Apart from my own first-hand experience, several other published and anecdotal evidence exist to support the blood-boosting capability of the plant. Ibironke and Owotomo(2019), Abdussamad et al. (2015), Cyril-Olutayo et al. (2019), Obeagu et al. (2021), and Salman et al. (2008) are just some of the selected published research confirming the hematological boosting capacity of the plant.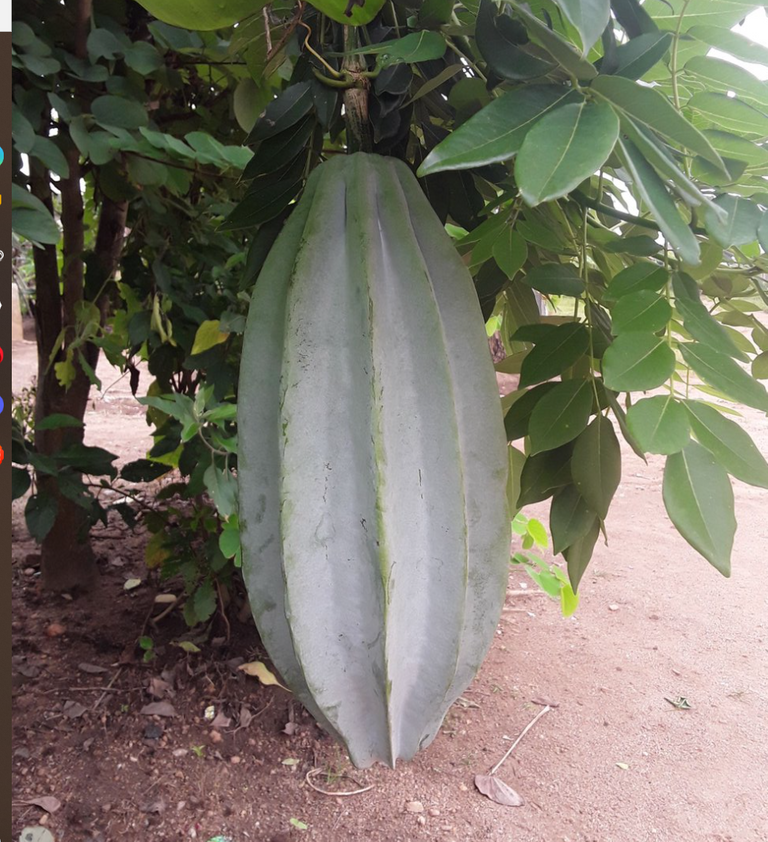 Fruit of fluted pumpkins. The seeds are inside the fruit. Image captured using Samsung Galaxy Tab A (2016)
Preparing the aqueous extract of the leaves of fluted pumpkin is very simple. Just pluck some matured (not overmature) leaves of the plant, wash it multiple times with water, blend the leaves in an electric blender (use a mortar and pestle alternatively), add enough water, mix, and sieve off using a suitable cloth. Milk can be added to the extract before drinking as this has been proven to further increase the blood-boosting magic.
Thank you very much for coming this far with me.