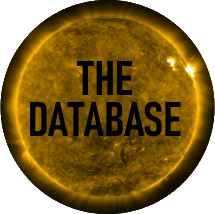 Latest Events | iSWA | SolarWind | Meteors | CNEOS | Volcanos | USGS/KML| GIMQ | & More...
Solar Update 080522
There is still an increased risk from the Earthfacing sunspot shown here as 01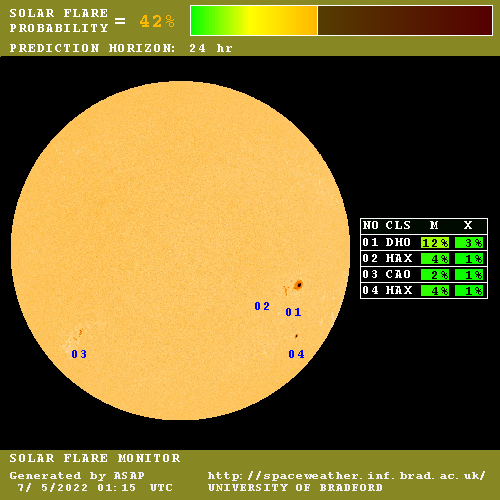 Elevated plasma density will reach earth from recent CME events around May 11th 2022

Most likely we will get C flares which are mostly harmless. Those M's and X's give me headaches!

We have a clearer look at the sun in multiple wavelengths using more measuring tools than ever.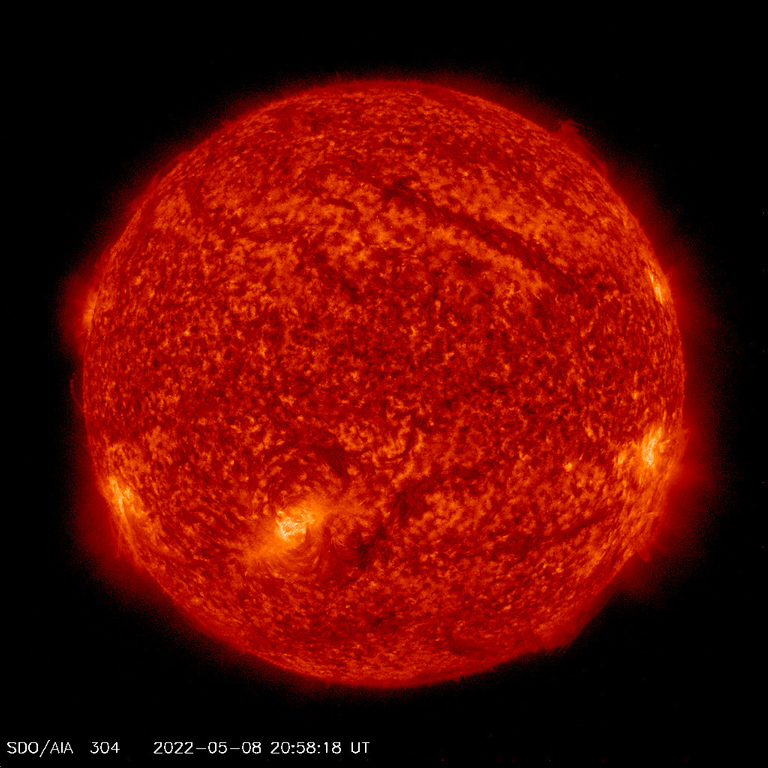 What a time to be alive.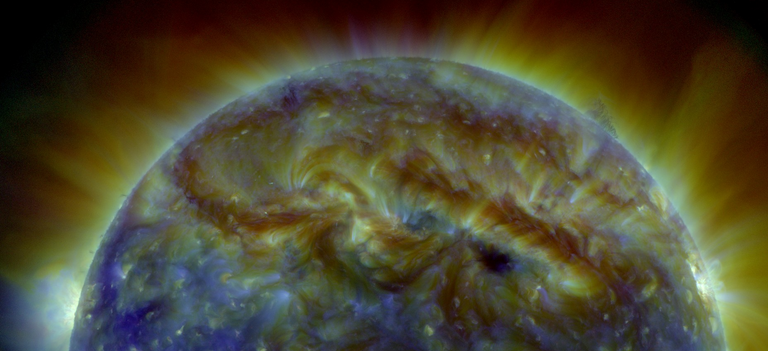 While the attention is on the active region below, the dark spot stands out above.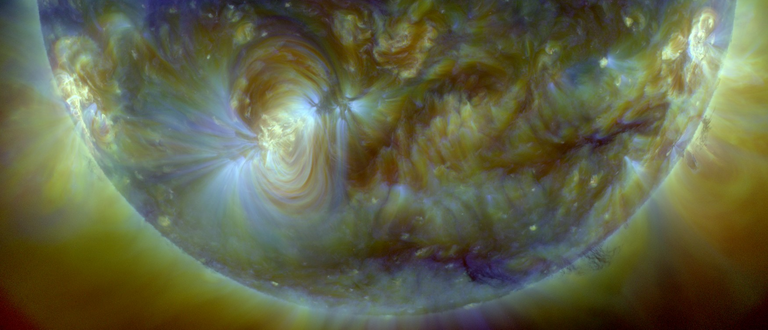 This can be seen more clearly in AIA 193, is this a small coronal hole?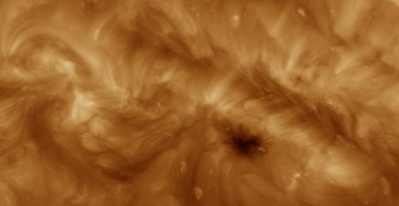 They can get quite large as you see here from SpaceWeather.com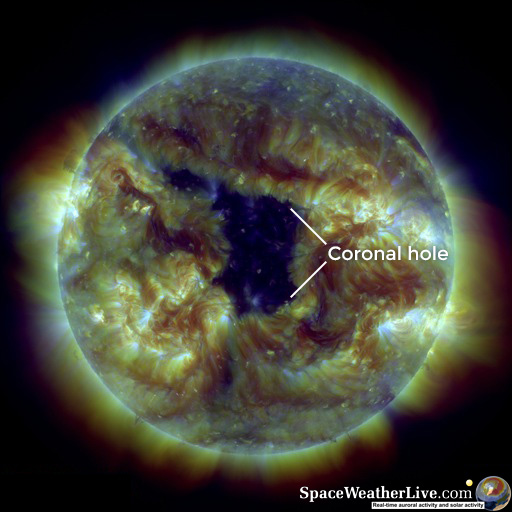 This recent solar data isn't easily graphed, I need to make a new table to display the chart info.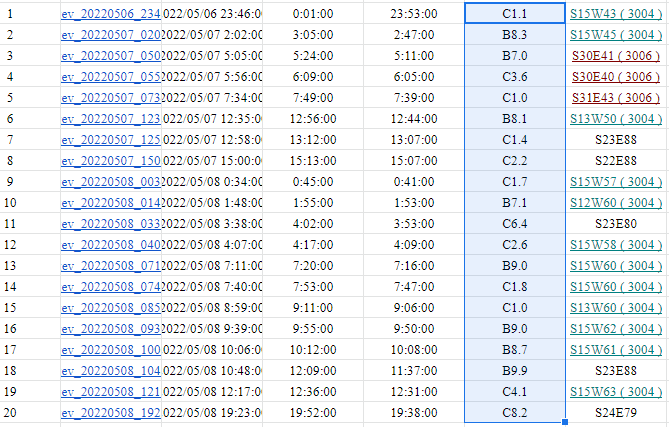 I have done this now, and the flaw here is that Cs are a factor larger than Bs.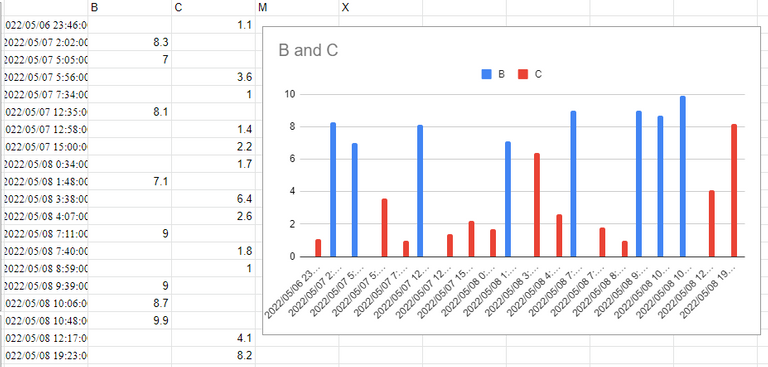 Here are 2 other charts, scatter and line.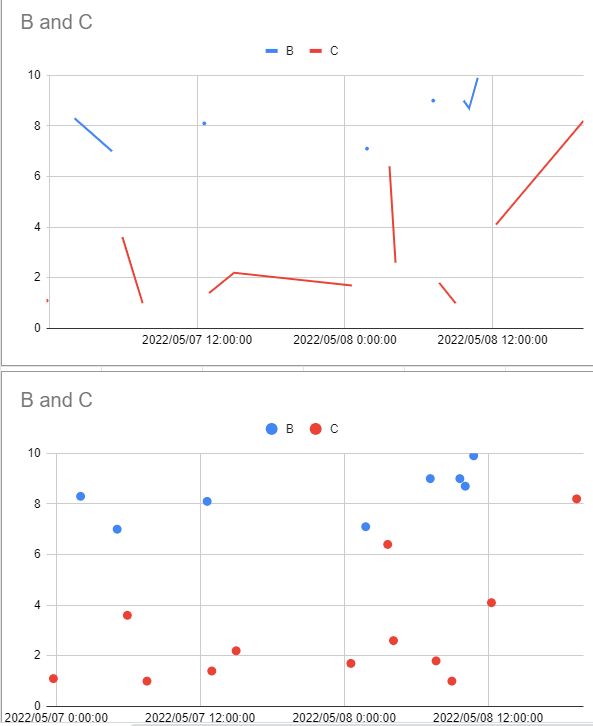 Look at the Blue dots first as the smaller events,
and the Red dots represent events that are 10x larger.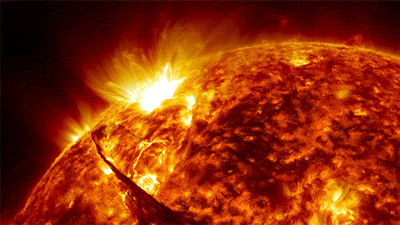 I have been watching the sun for over a decade using these free tools. I believe we need many more eyes and minds looking at the data at this time in history, so please join the solar research Database.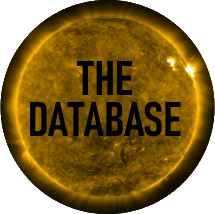 Latest Events | iSWA | SolarWind | Meteors | CNEOS | Volcanos | USGS/KML| GIMQ | & More...
How Auroras Are Created | Solar update 141121 | Quake update 291021 | X-flare 291021 | Quake update 021021 | Quake update 270921 | Solar Impact | West coast quakes | Alaska Volcanoes | Alaska Shakes | Quake update 210521 | Quake update 030421 | Algeria | Earth quake update 130221 | Deep Ocean Quakes | Darkflame Earth update Jan 23 2021 |
---

Follow me @Darkflame for more solar updates.