Imagery from iSWA by NASA, GOES chart from SolarSoft Event,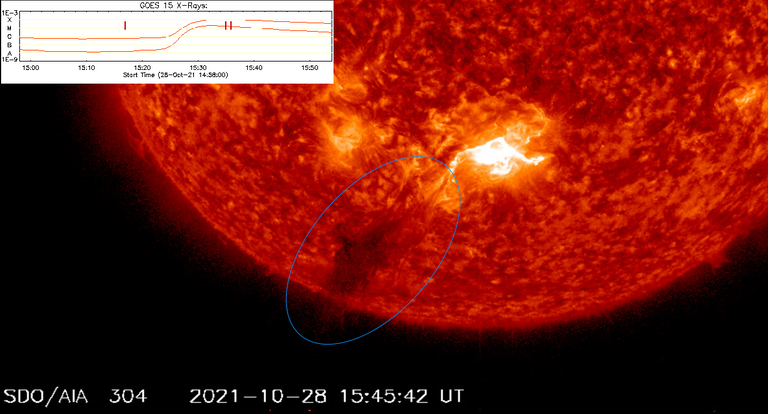 X1.0 class flare from AR 2887 at S26W4 peaking at 2021-10-28T15:35Z and associated significant eruption (with a EUV wave) seen in AIA 193/171/304.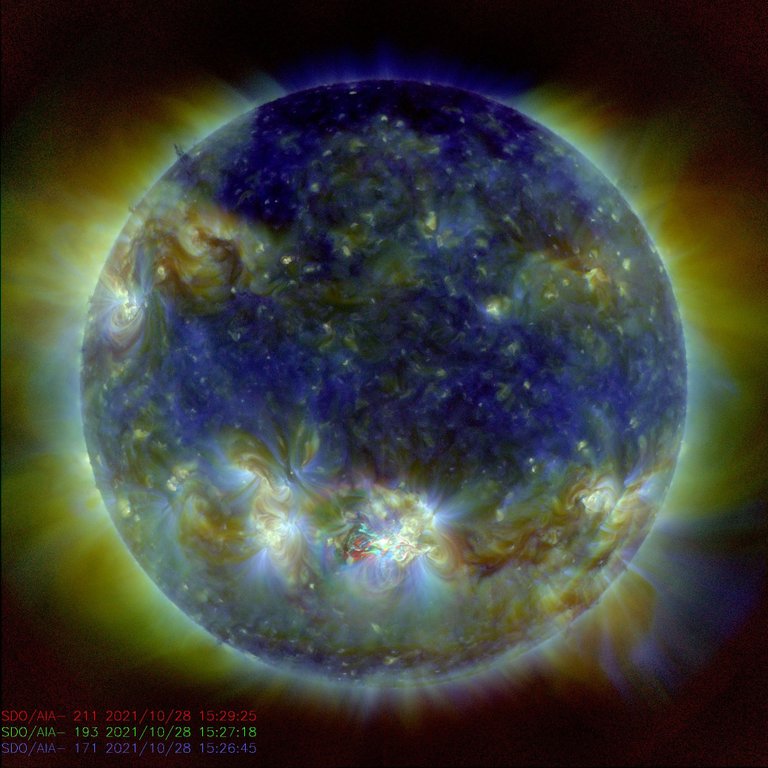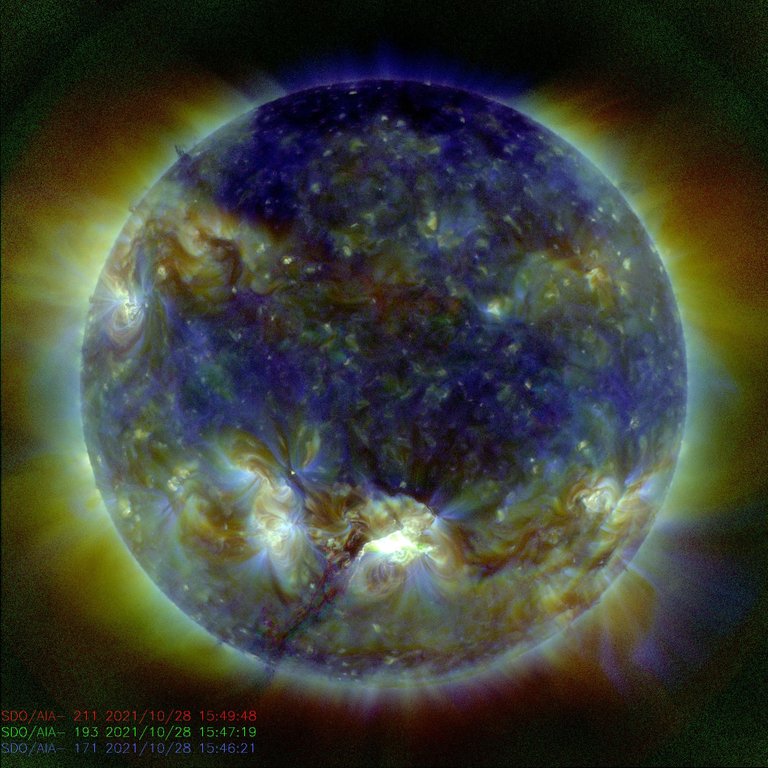 You can see the EM disturbance in the images, as the surface of the sun explodes towards us.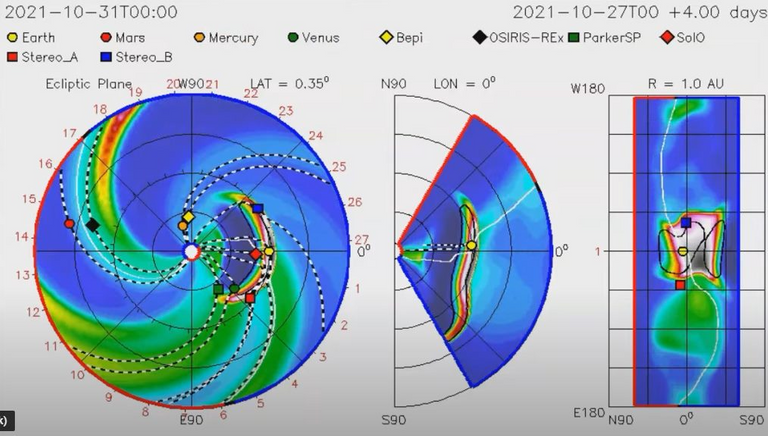 Incoming X-class Solar Flare due to arrive Saturday night, this will be a direct hit, so we will very likely get bright auroras! No need to worry, an X1 is not an X99 we aren't going to be burnt to a crisp. (At least I hope not.) Get your cameras and take pictures if you can!
Updated WSA-ENLIL Solar Wind prediction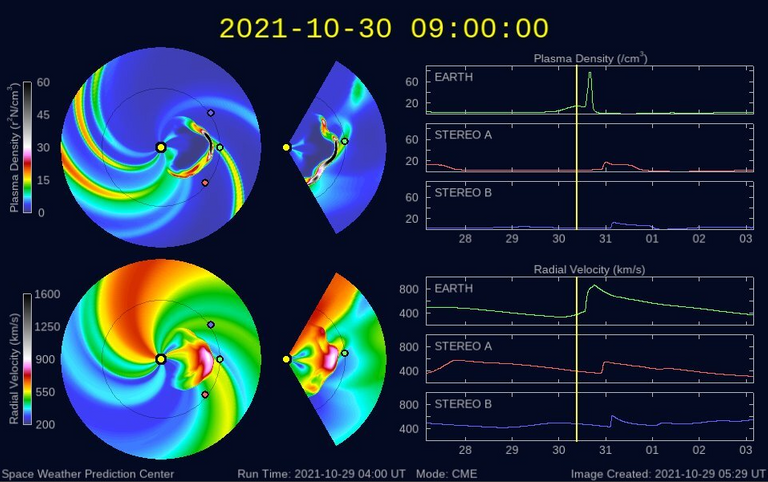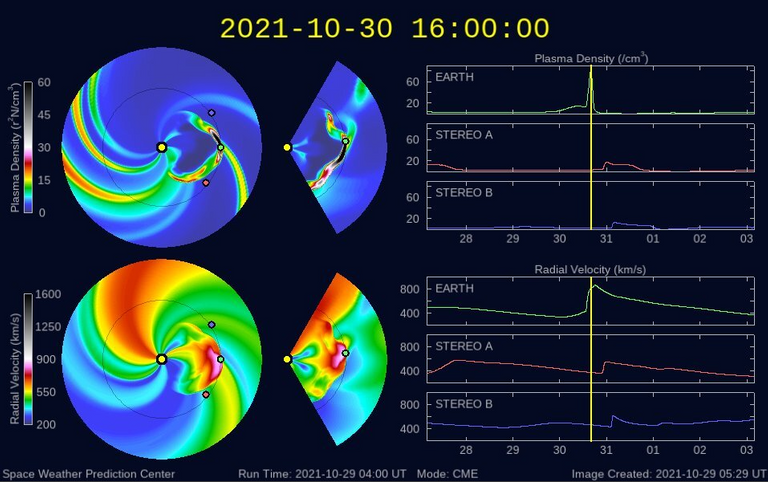 If this is UCT then best time to watch will be at 3am MST on Saturday morning.