We bought a hand massager online and here's a quick review.
As I have shared in my previous blogs, I suffer from carpal tunnel syndrome and had multiple therapies done last year.
I got those therapies for free, thanks to our company's HMO provider, but after that, I need to wait for another year to avail the said services. If you will spend cash, you will need to shoulder at least 600 PHP per session plus other tests such as electronic stuff, which is around 5,000 PHP or more, which will be a strain on the budget.
When I feel the numbness in my hands, I ask April to massage them but with the prolonged pressure given the force exerted isn't that solid anymore. We also consider that she might have carpal tunnel syndrome as well. In an article by City physiotherapy
Carpal tunnel post pregnancy is a common condition affecting new mothers. Carpal tunnel post pregnancy occurs due to an increased pressure on your median nerve at your wrist.
As much as I love to get some free massage, not that workable. So we talked about getting a hand massager instead! Going to the spa can be a good option too, but location-wise from home and with budget restrictions, that are not a good idea.
All thanks to the downloaded applications secretly spying on us when we are having a small discussion a hand massager advertisement popped out from nowhere and that is how we got hooked into buying one.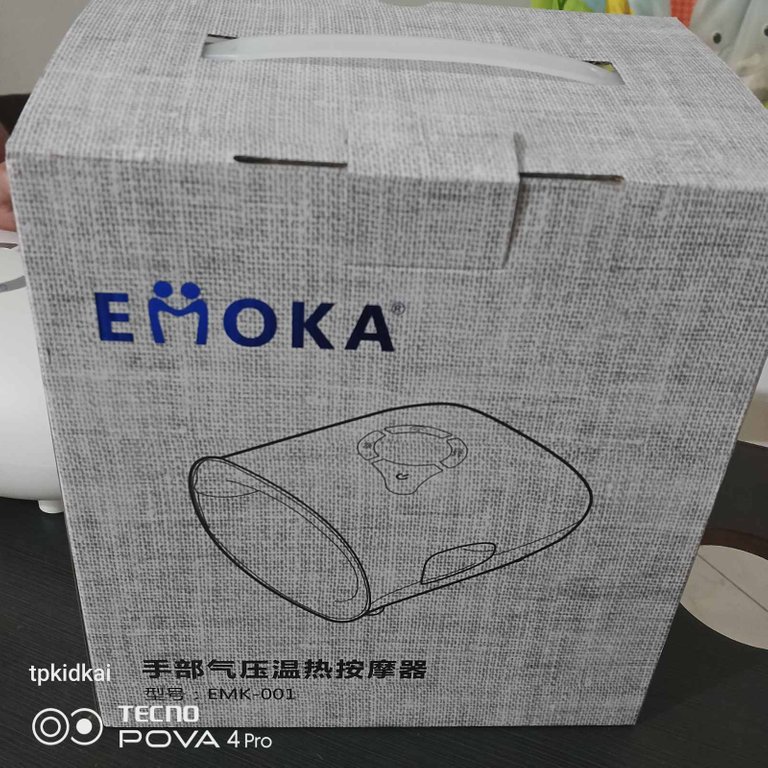 Using April's Lazada account, we purchased the Hand Massager. There are two variants available in the shop, one is red and the other's white. We just bought what is more expensive as I am not sure what the difference is aside from the color. The image information is written in Chinese or Mandarin ( whichever it is ) and there's no English translation.
Delivery Period and Packaging
Products that are coming from China take some time before they arrive here in the country the least should be a week or two. However, upon completing the order, the next day we saw the status that it already went out from their warehouse and most likely will be in the country the day after. So far, around five days we waited for the item to arrive at our home. It was swift!
Packaging-wise, it is wrapped in bubble wrap and then boxed was tightly sealed as well. No falling debris on the product was found or any missing pieces when arrived. I have seen videos circumventing online how freight carriers toss and throw their parcels thus this is also one of the reasons why I am not that confident in buying online, especially products that I think are fragile and can be destroyed anytime.
Yes there's no fragile sticker in the package.
Price
Not bad at all, for the cost of 2,500 PHP around $50.00 plus shipping cost I can say that it is worth it. There is some sellers who sell at a low cost, but they do not have any ratings or feedback received yet. Since the return procedure and other dispute is a tough battle with chances of losing we picked the seller that have more sales which have a higher price.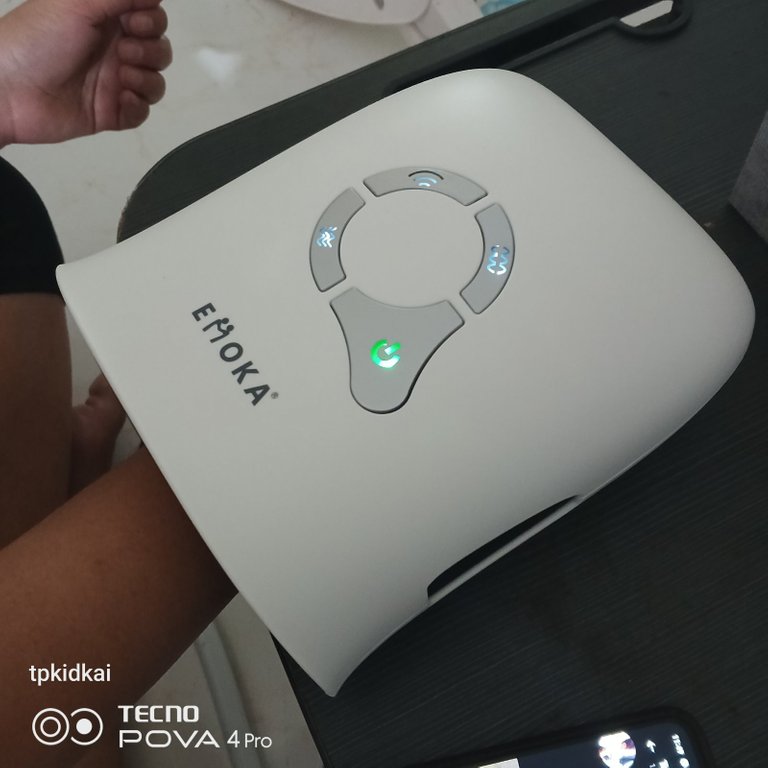 Overall Experience
There are four buttons that can be used. The power button, and the heat button, vibrate, and the air pressure. I will focus on the three buttons and exclude the power.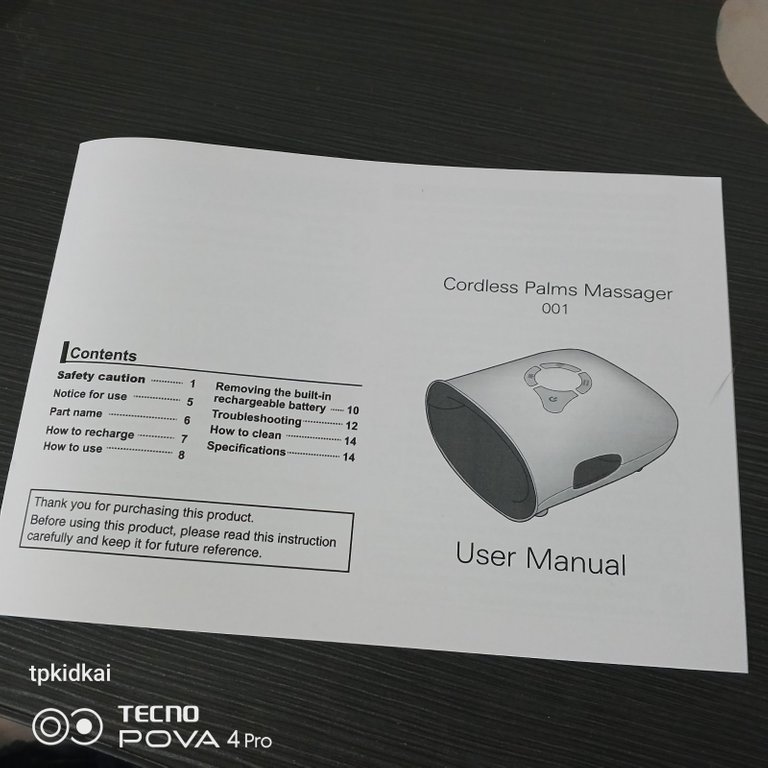 Heat Button
It only has two options: either you turn it on or off. Comparing the two, I LOVE using the device with the heat turned on. The temperature isn't that hot that can burn your palm, but the warmth is perfect if you are experiencing coldness with your hands. Feels like you are holding a warm cup of coffee on a chilly night. That's how I can describe it. It is relaxing indeed.
Vibration Button
For me it is useless - yeah the device is vibrating strongly but I cannot feel anything in my palm, I tried to combine this function with other buttons but the same result it is useless.
Air pressure Button
This is RAD! It has three levels and for beginners, they advise to just use level one, and then if a need just hit the button again to increase the pressure. Level 1 is okay but I always pick level three each time that I use the device as it gives more pressure on my palm and fingertips. The clutch was okay too and each time that I use it together with the heat button on it gives me 100% relaxation.
Battery Life
This can be used for up to three hours when charged in full. It will exceed as we are not using the vibrate function at all. Charging time is also around three to four hours. I think that the charging time vs the usage time is almost the same as it provides heat, but since I don't do the math that much, let's see how our electricity bill soars.
Is it worth it?
For us it is! We are using it daily. I use it during my lunch break at work to give my hands relaxation from multiple hours of typing. Sometimes if I use it while lying in our bed, I am catching myself taking a quick nap. We thought of purchasing another one because of how we are satisfied with the product, but then again, it is quite costly. We might get some other stuff like a back massager etc because as you know if you are getting old back pain and other physical damages happen.