Relying solely on the income from GrabFood delivery rider is really tough. There is no fix income, and the income varies each days. There are time when I only get a net income of MYR10 for whole day work.
My whole income from GrabFood delivery are just enough to cover me and my family basic necessities such as a day meals and fuel refill for my scooter. Not more not less.
These two months has been challenging for me and my family. With my bare minimal income, we are currently living a hand-to-mouth. Thankfully my wife has been supportive and understanding of my current situation.
I honestly can't wait to report in into my new workplace next week. I am hoping that I am able to get back up financially within these two or three months.
---
I was in midst of completing a job from GrabFood when I got a call from my friend. Since I was on my way to deliver customer's order, I told him that I would call him back in another one hour.
But I totally forgotten, and I only remembered that I need to return my friend call the next day. So I called him and apologize because I didn't return his call earlier.
My friend told me that he just gotten a small project. The project job scope is to upgrade the RAM for two units of servers and provide the configuration documentation after the RAM upgrade.
He's asking me if I am interested and available to deliver the job scope. The reason he call me was because the project margin was low, and the job need to be executed as soon as possible.
The only person that he has in mind that able to deliver the job scope fast and with a reasonable price was me. He told me the rate and deadline. After thinking for few minutes, I told him that I agree with the rate and timeline.
He was so happy and straight away set for an appointment with his customer. The rate that he give is equivalent to a week income from doing GrabFood delivery. Plus, the job scope was easy and I am confident that I can complete installing the RAM in an hour. Then spent around two hours crafting the documentation.
Long story short, today I went to the customer site with my friend and I deliver the job scope as promised. The customer has verified my installation and he is relieved that his team are now able to complete their internal project. .
They were not able to complete their project because they require an extra set of virtual machine to be created. But they are not able to create the virtual machine due to insufficient RAM resources. Now they have an abundance of RAM resources.
I took some screenshots of the server configuration before heading out from customer site. The screenshot will be used inside the configuration documentation report.
---
(picture) customer is prepping the administrator's PC for me to use during the installation.
He note down the required credentials inside the notepad and asked me not to share it with anyone else. I assure him that I will delete the notepad once the scope is delivered.
!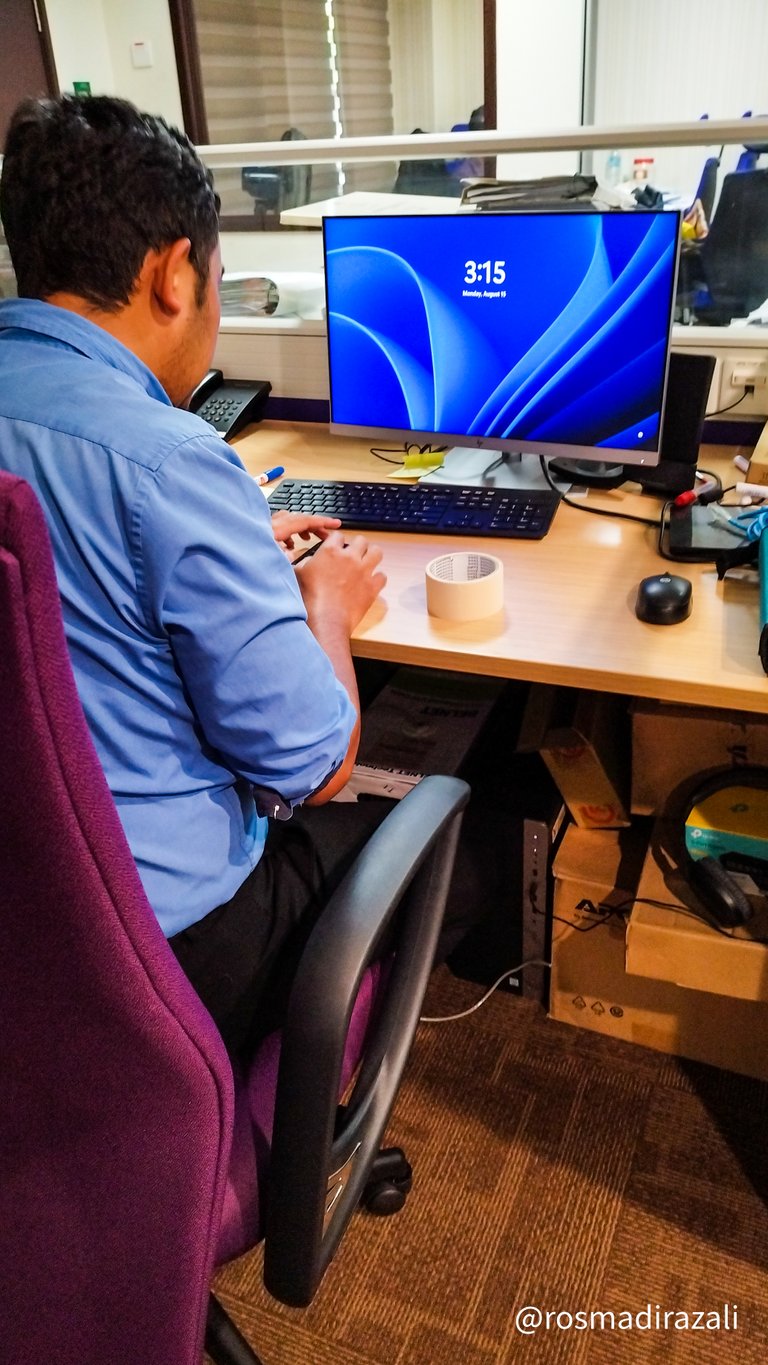 ---
(picture) Installation of RAM
I have not perform any technical work for more than five years. Now my nature of work are mostly on technical consultation to customer. All of the technical work are left for the technical team.
Thankfully I haven't forgotten the basic of server installation and maintenance. A bit rusty, but didn't forgot the steps. I didn't notice my friend took pictures of me doing the installation work. I only knew after he sent me the pictures in WhatsApp.
I am glad he took my pictures, at least I have a topic for today 😁😁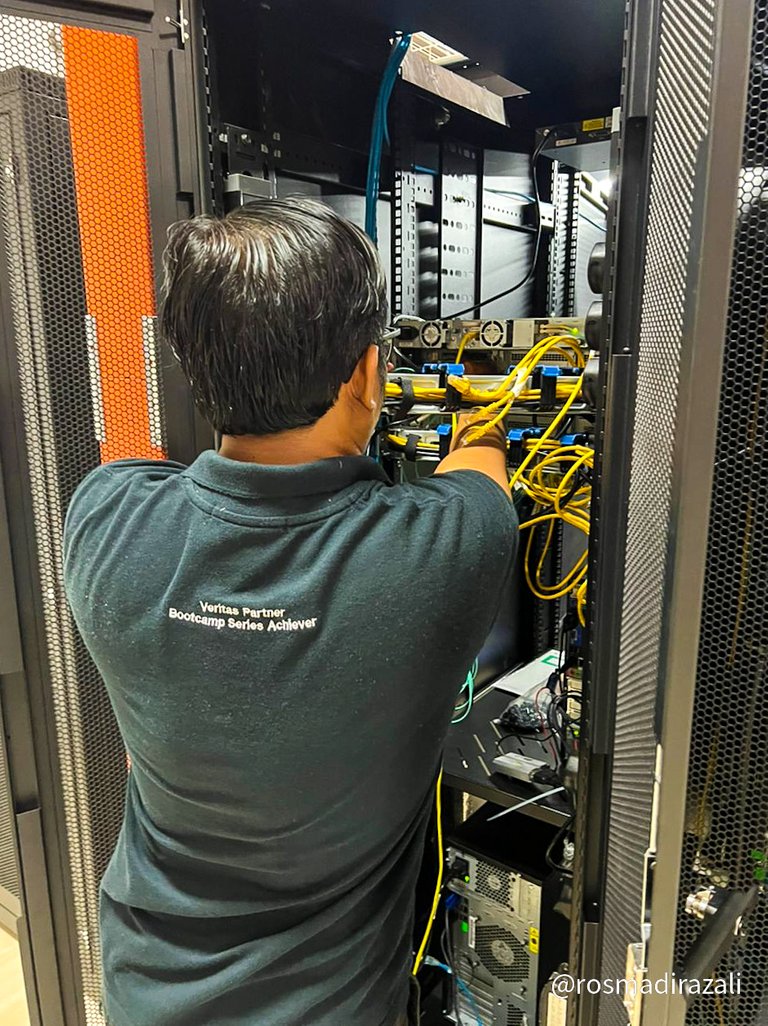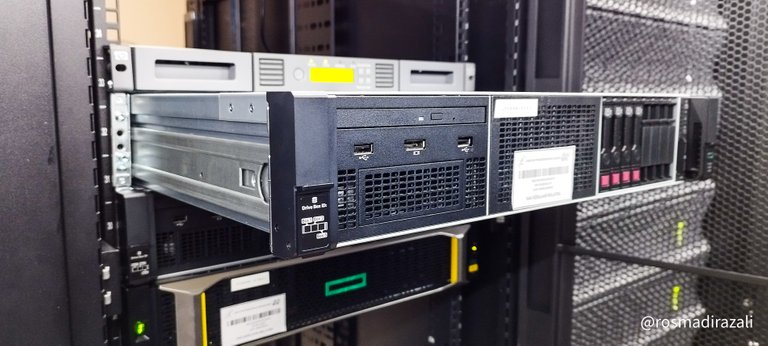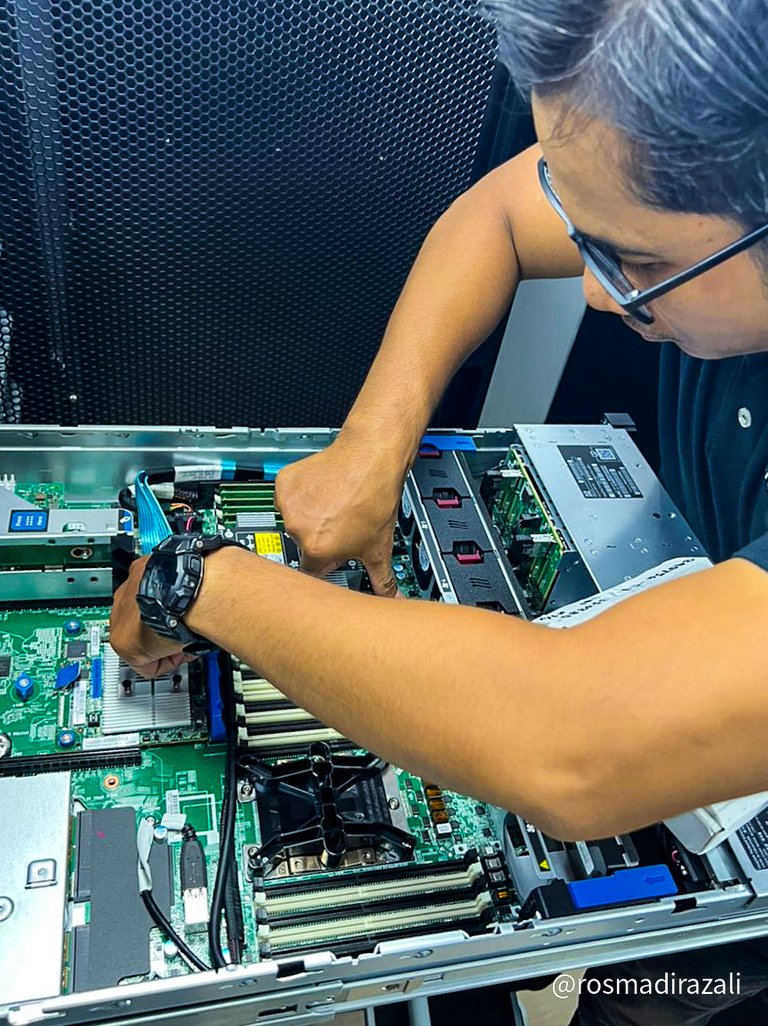 ---
(picture) verifying RAM installation
I'm performing self verification and taking the screenshot before calling the customer for him to verify. Once he has verified, i asked him to sign and stamp a service report form as proof that I have delivered my scope.
The service report will be attached along the configuration documentation report that I will craft tonight.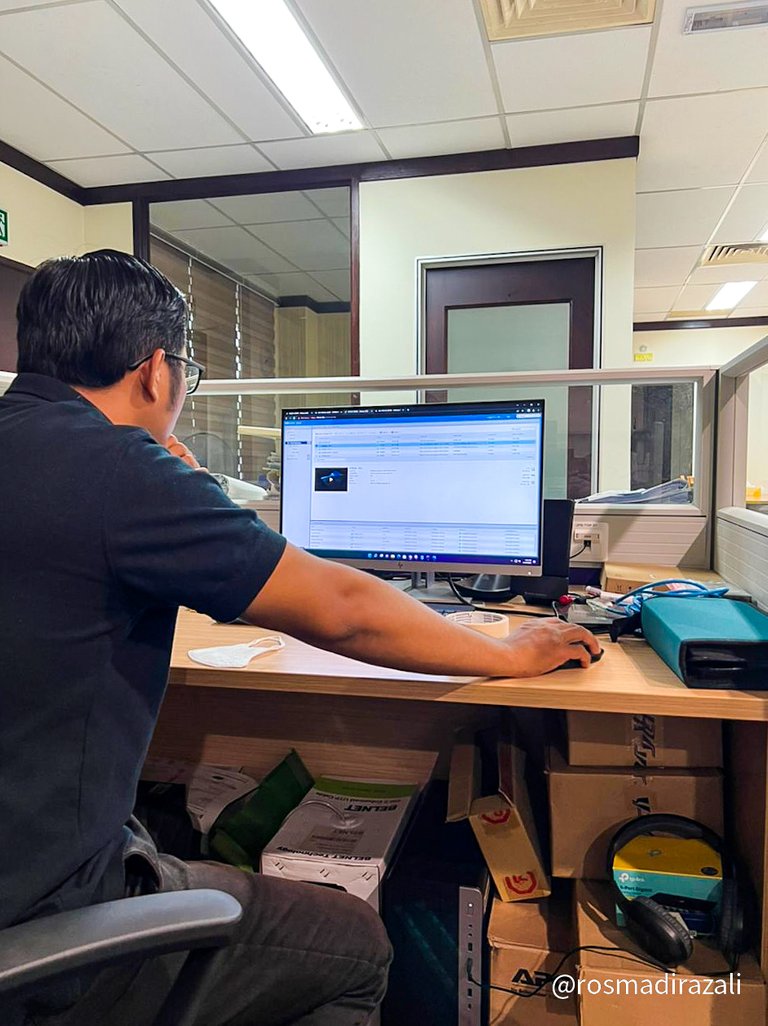 )
---