I have been using my debit card for the past 3 years. So far, there is nothing wrong with the debit card chip. Only the numbers on the debit card have faded and that makes it difficult to read.
Since it is now Ramadan and I do not have any plans during lunch break, I and my colleague went to the Maybank branch at Midvalley Megamall. He told me that he also wanted to change his debit card.
My colleague told me that the branch in Midvalley has a self-service kiosk that can provide an express debit card replacement. Meaning I can get my replacement card on the spot.
When we arrived at the branch, there was no queue at the debit card replacement kiosk. This is good because I can photograph the step-by-step process of debit card replacement.
I can get my replacement debit card within 3 minutes. I feel that this kiosk greatly improved the user experience.
---
(Picture) How to use the debit card replacement kiosk
The first step is to choose the services that you wanted. This kiosk only provides one service which is Debit Card Replacement. So I tap on the "Penggantian Kad Debit" option.
Penggantian Kad Debit = Debit Card Replacement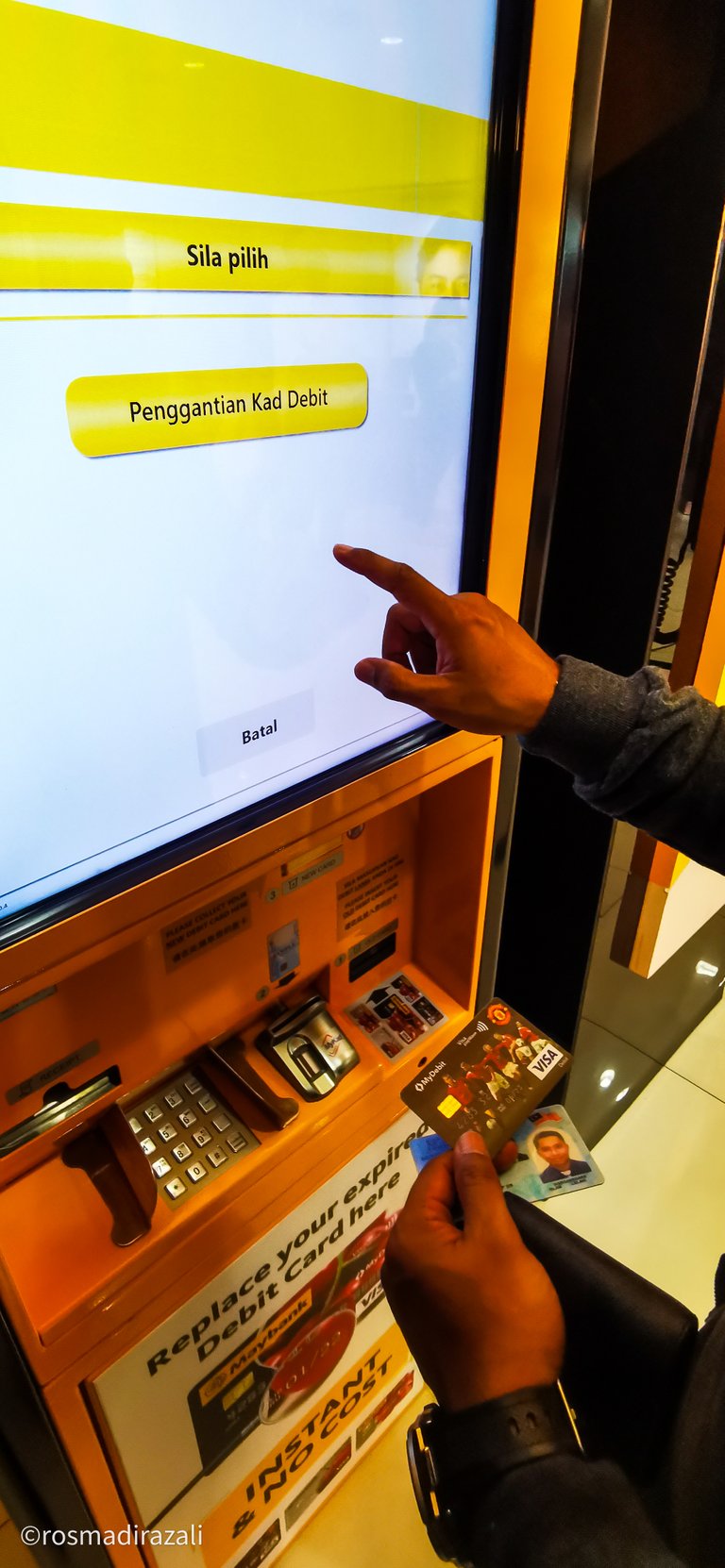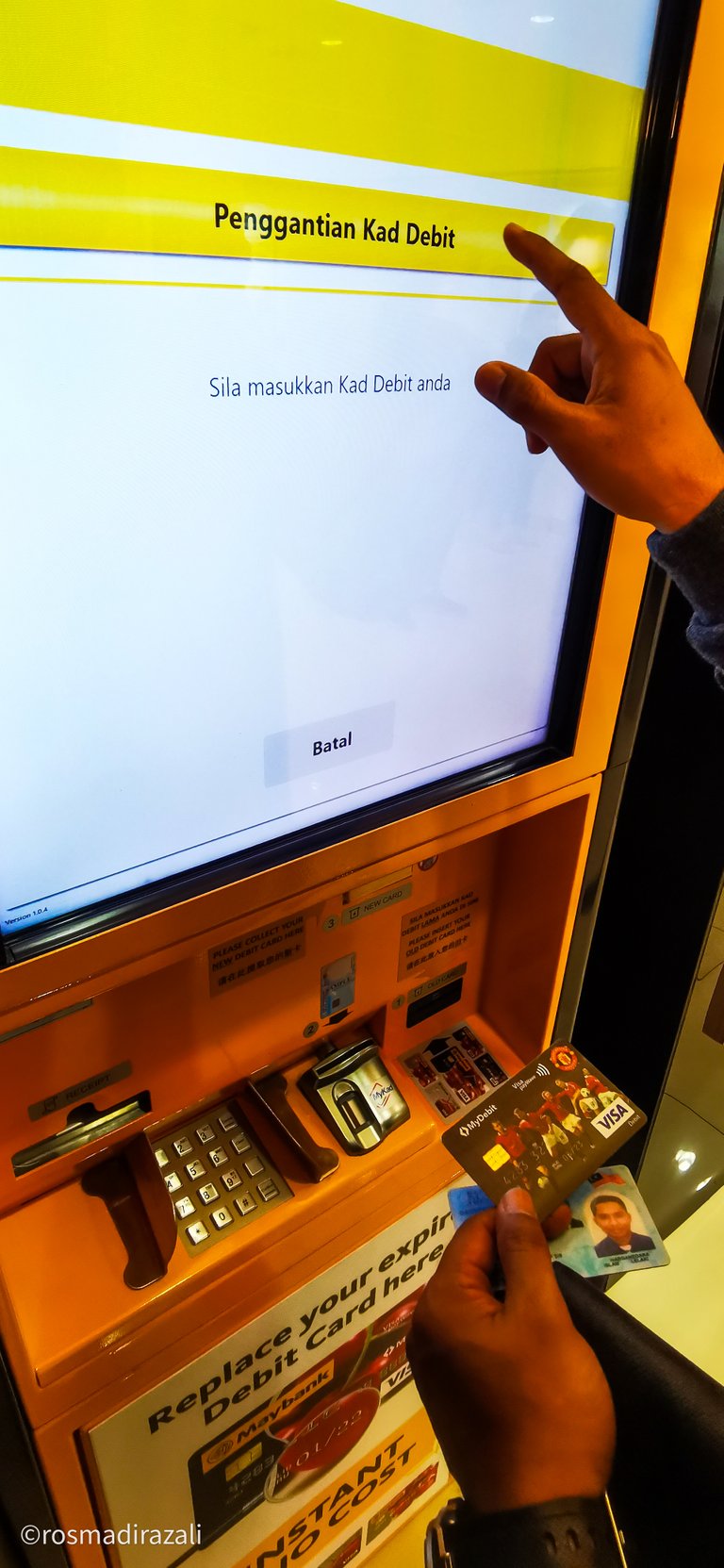 After I tap on the "Penggantian Kad Debit" option, a warning pops up stating that a debit card that has a faulty chip, cracked card, and a peeled-off card is not accepted.
I then tap again on the "Penggantian Kad Debit" option to proceed. By this time, you need standby the debit card that you want to replace. After I tap on the option, I slot my debit card into the debit card slot.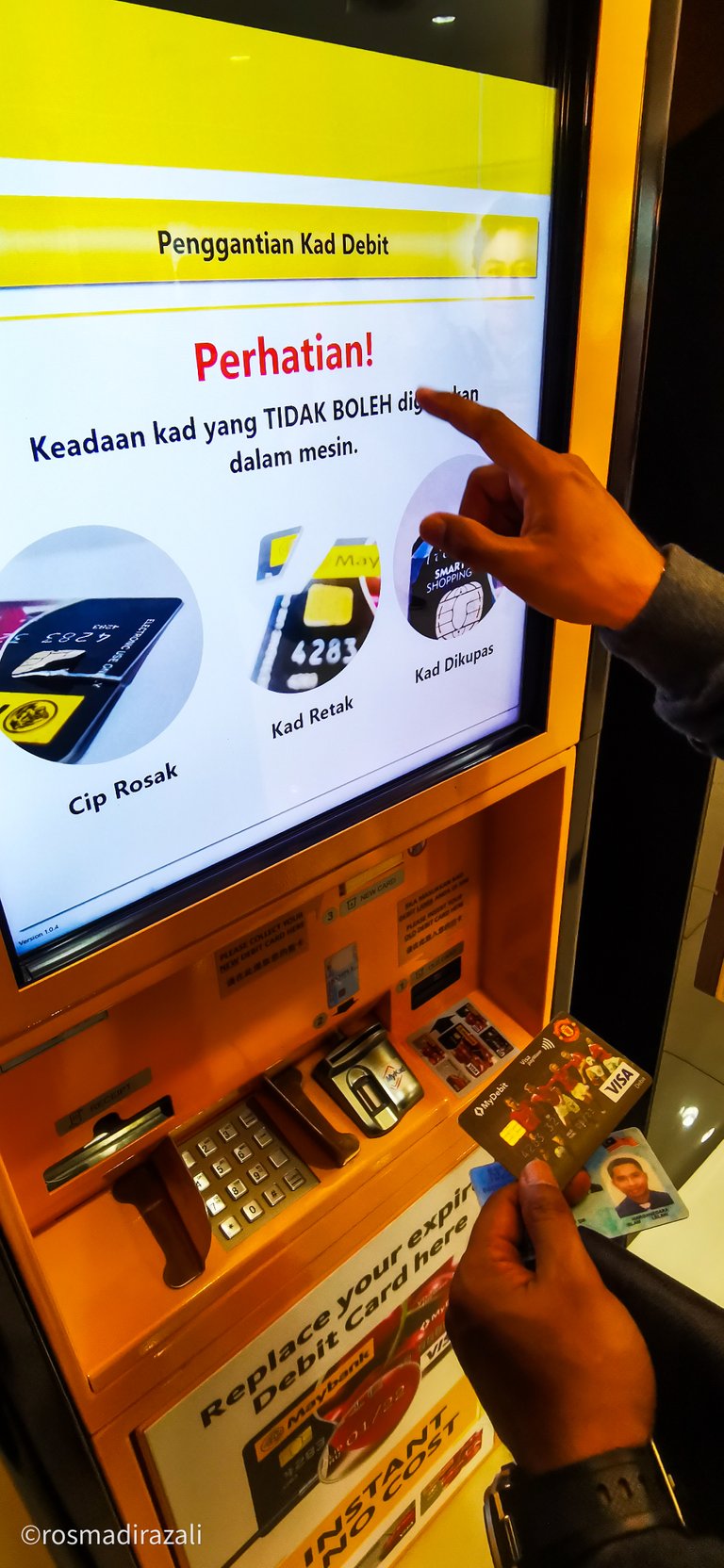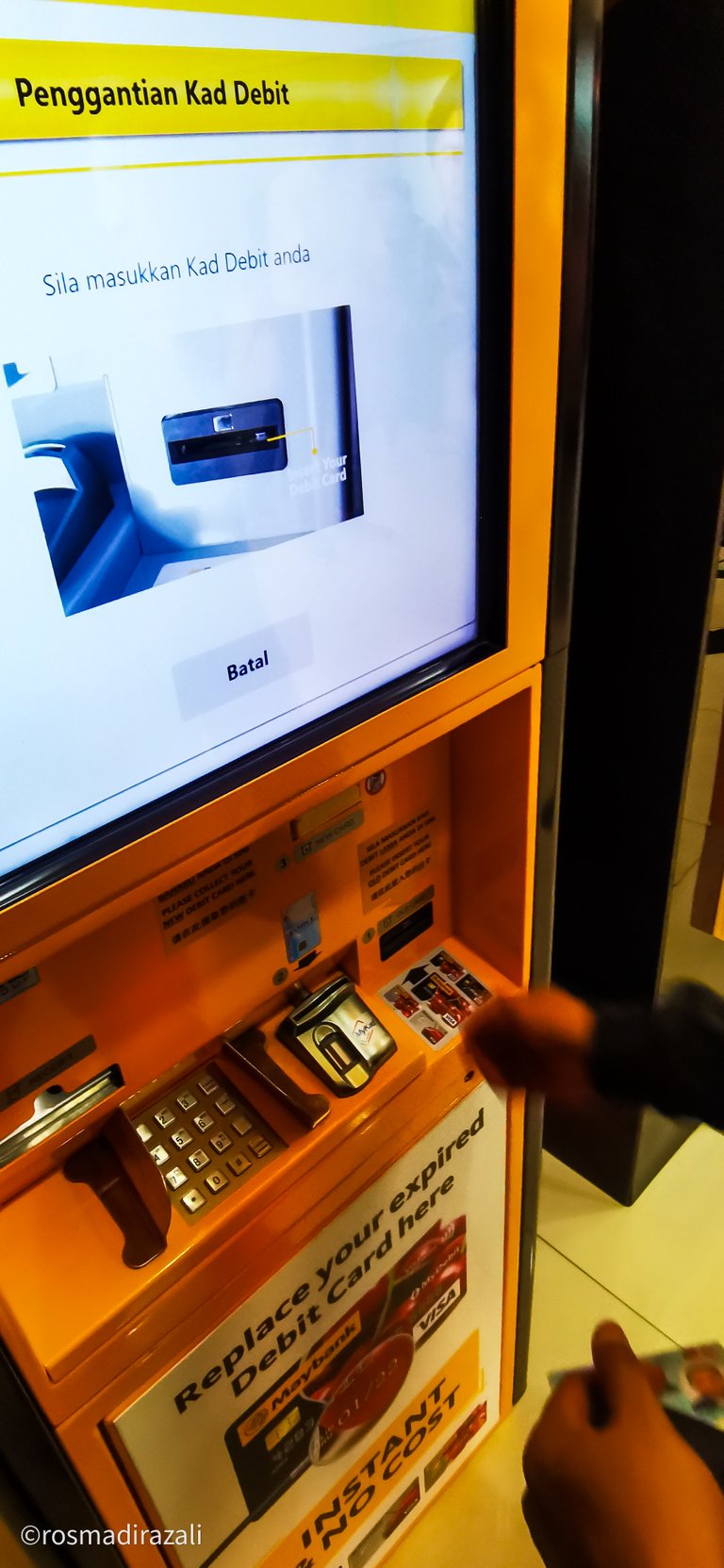 Once the debit card was inserted, I am then prompted to choose the design of the debit card that I wanted as a replacement. I choose the Visa Platinum Debit Paywave design.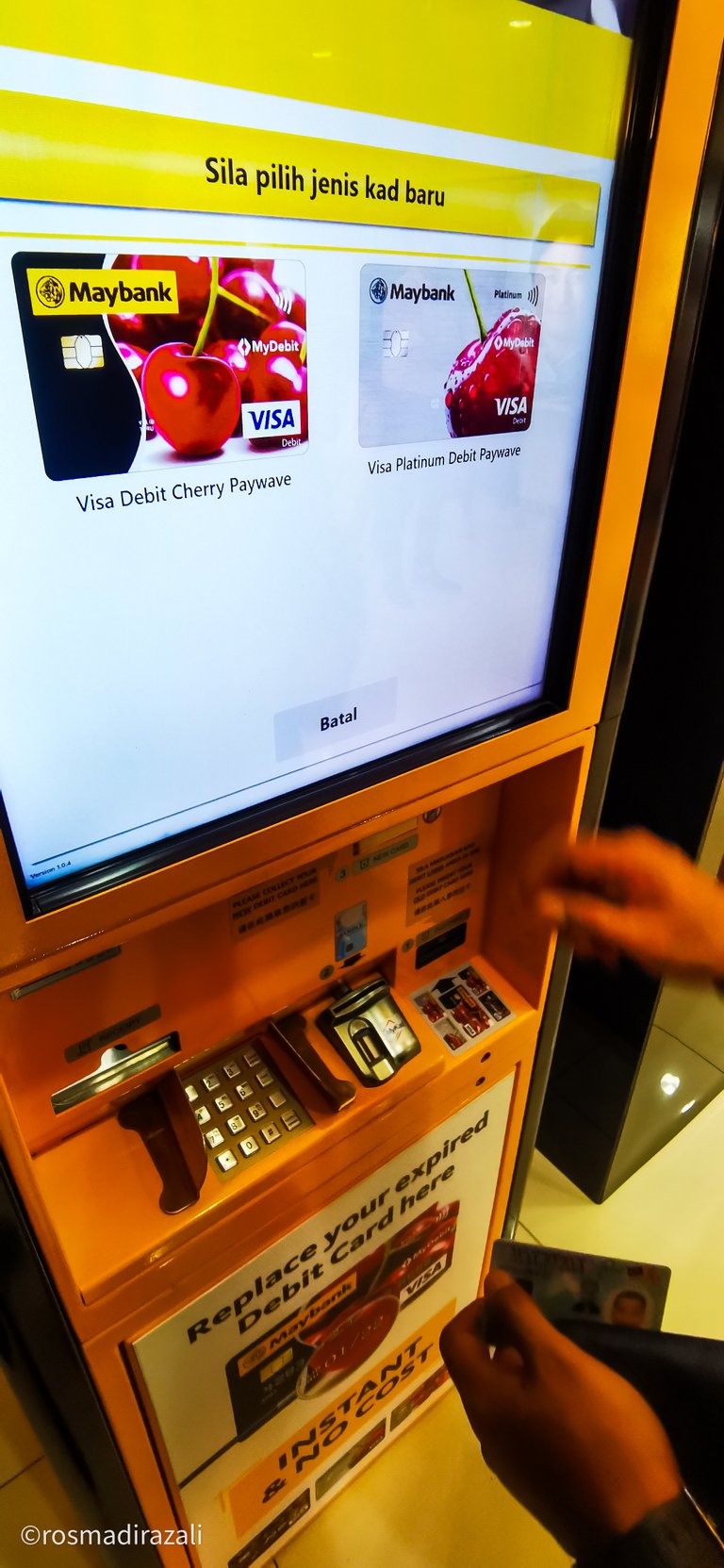 Once I have chosen my design, the next step is to verify my identity. To verify my identity, I am required to slot my MyKad into the MyKad slot and scan my thumbprint at the thumbprint scanner.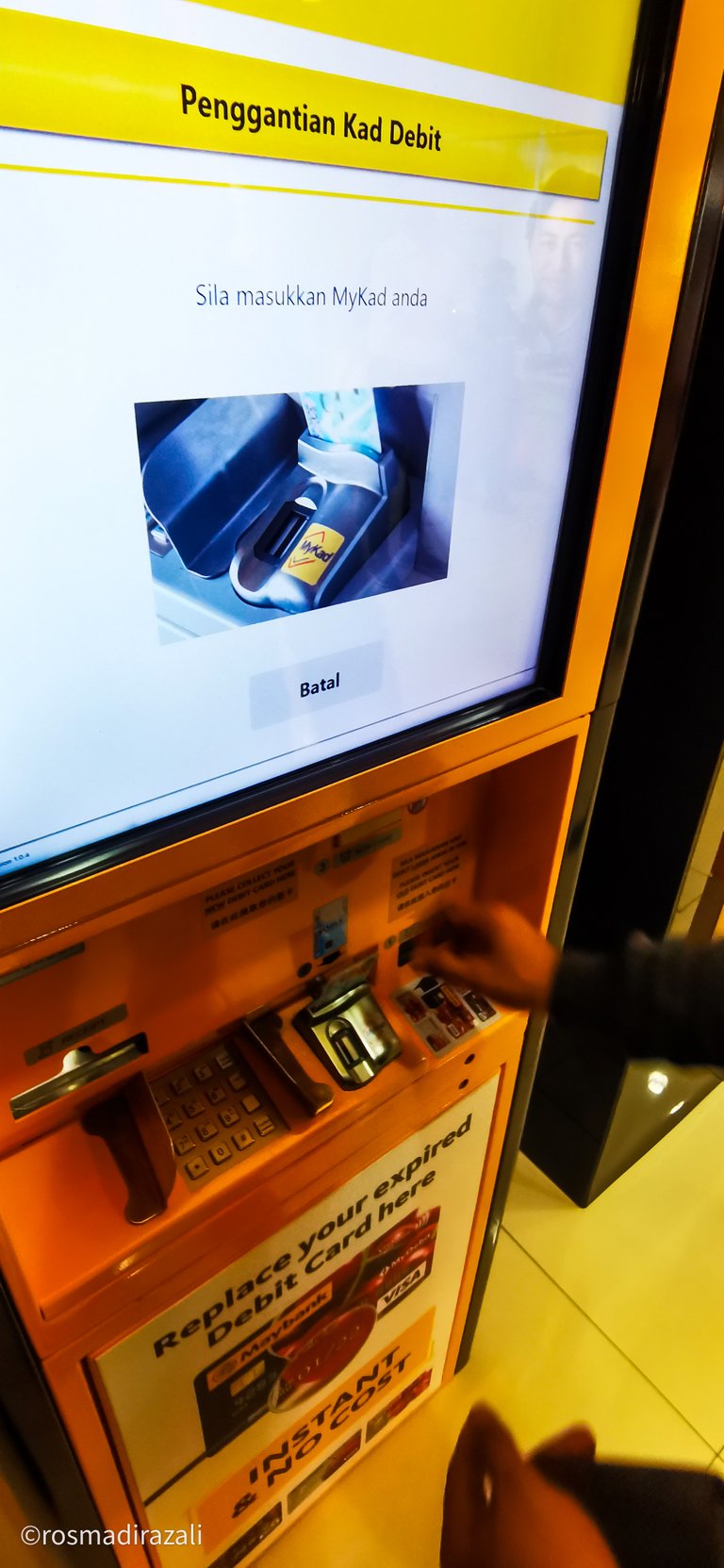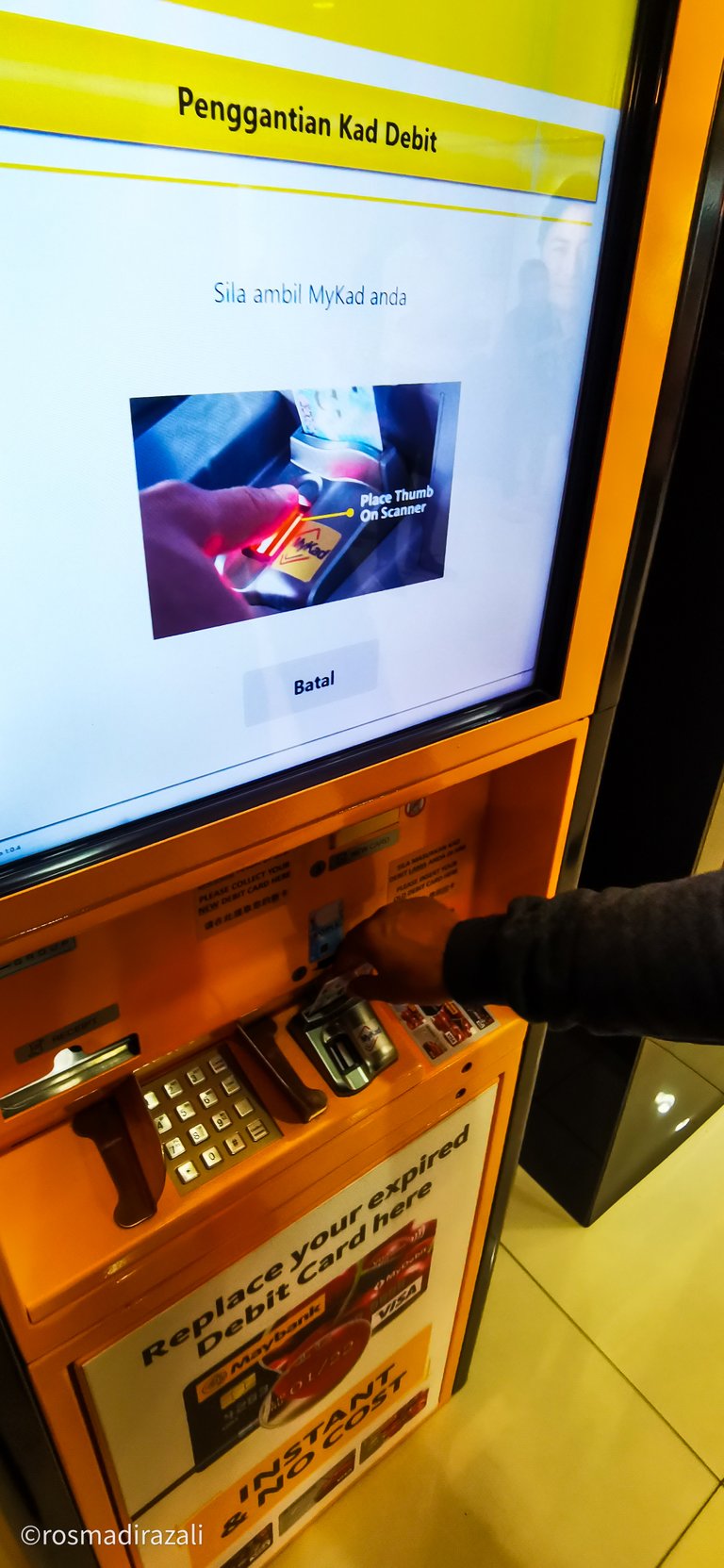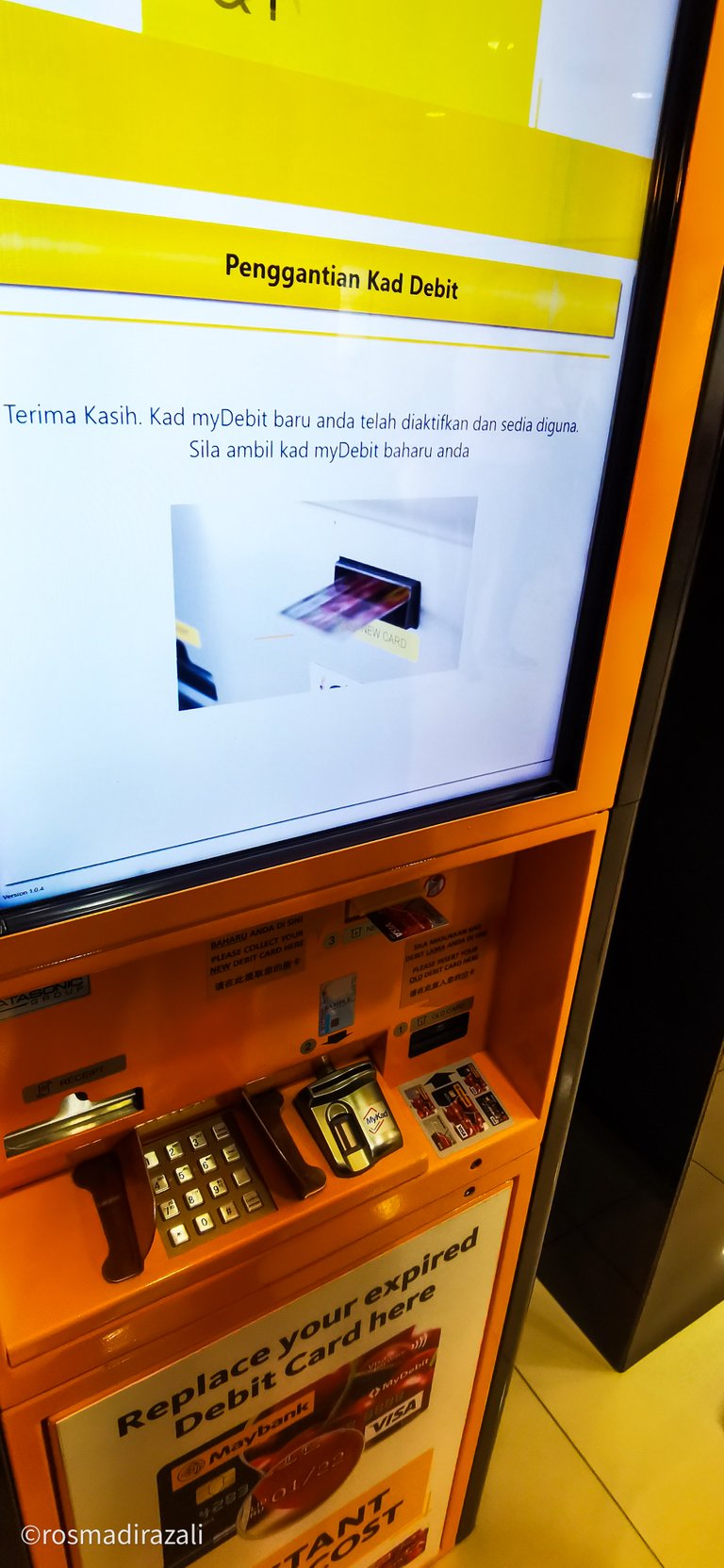 Once verified, the replacement debit card is issued on the spot. The replacement debit card is activated and ready to be used. I do not need to wait for one hour before I can use the card. That is a big improvement compared to the conventional way of replacing your debit card.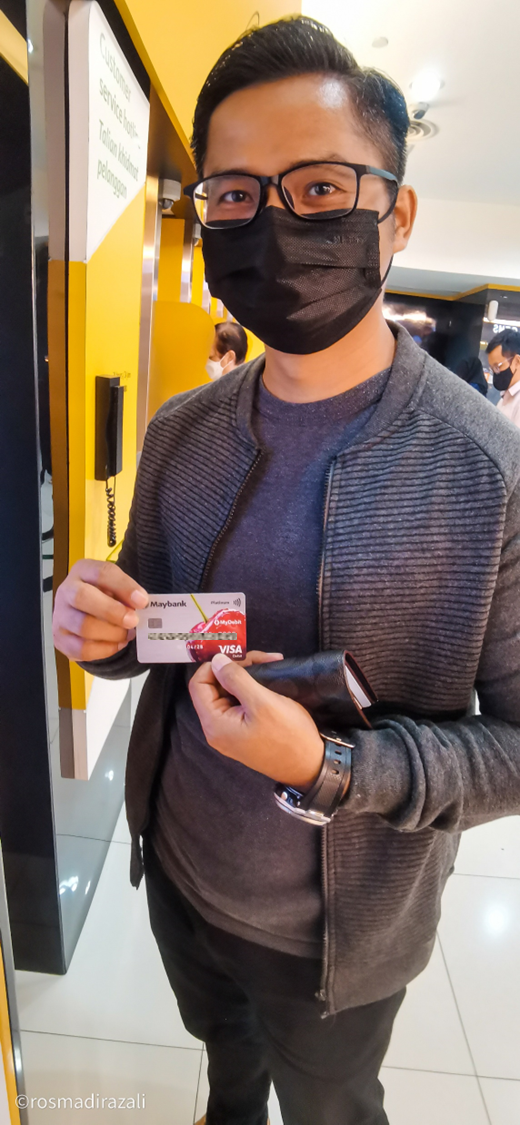 ---