---
I recon I've been ranting a lot about life, and totally missed the point of living it. Since the gifts under the Christmas tree has been distributed, I had an opportunity to help the boy to put together his new project, a solar powered car.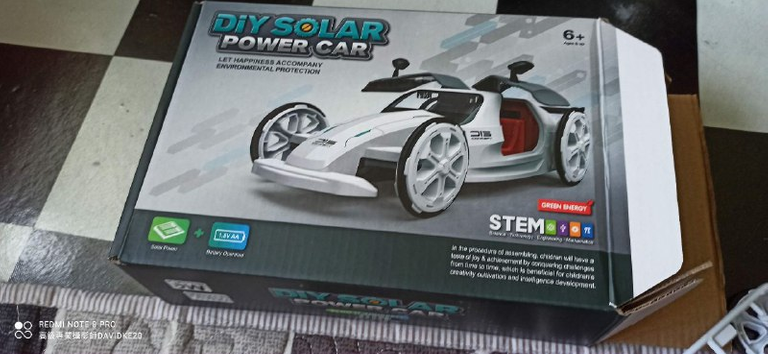 I have always been wondering if solar power works, why do people still go for battery powered car? Don't have to go too far, look at Tesla. Why not solar power? We're going to find out from this project to know exactly why. Don't ask me now, I already have the answer, but let's get to the project. First, open package, it is very important to make sure all the parts is available, all the tools and partlist is supposed to be in the installation manual.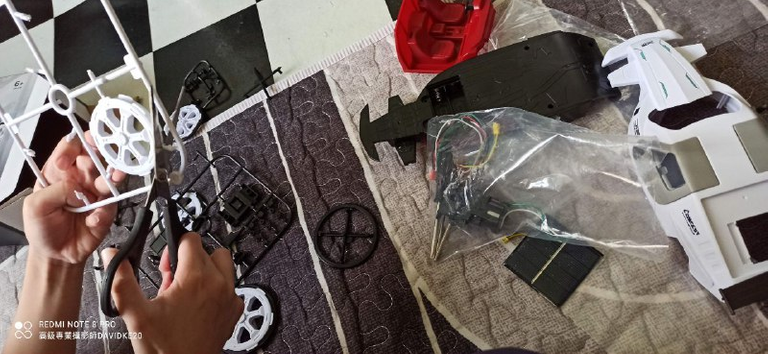 Once opened package.... well he boy totally gutted the user manual and start pulling parts from the holder. I was the one who is busy making sure all the parts are available. I don't want to spent half a day putting together a toy car that missing 1 part and the whole damn project go scrub.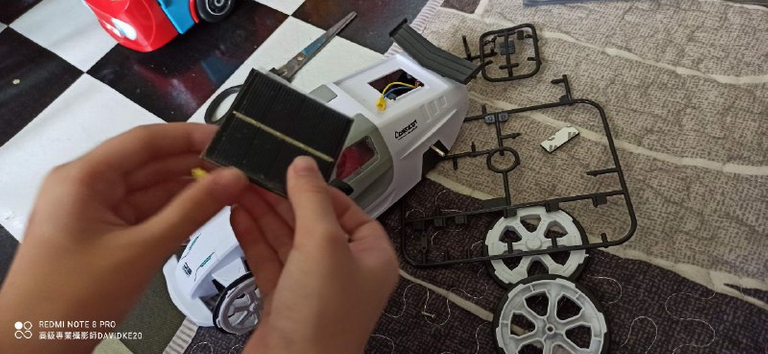 I did thought of documenting every single part of it and make this a giant post, but then when I think of how often do I post in STEM community? Decided, nah! I'd just be the regular ASEAN guy whose trying to have fun all the time. We all need a little bit of science to live in this world, so let this be part of ASEAN stem experiment.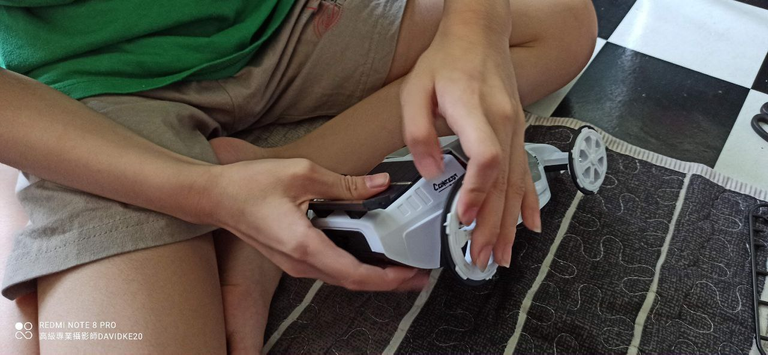 Project going so well, as it took us like less than an hour(probably more than an hour, but it feels like less than that), and all the parts are being put together(but ofcourse there are some extra screws... which we later found out it's supposed to be used to strap the cabin fixture to the chassis. Once again, it's very important to read the manual and follow instruction 🤣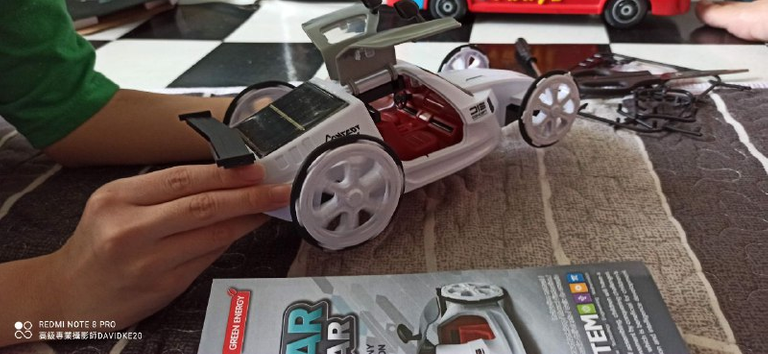 Finally, we turned the power button.... there's absolutely nothing happen. Wait, did we messed up with the wiring? Did we miss the polar? Spend a little longer to check on the wiring and also the power chord that connect the solar panel, everything seems to be in place... except there's a battery compartment. Wait, I thought this is supposed to be a solar powered car? In the name of STEM experiment, we still dump the batteries in and it worked!
Ok now I we just made a point. For power to weight ratio, there's no way a small solar panel can generate enough ampere to power the motor. Besides, it's not like we can drive a solar powered car at night. And let's not forget, the battery itself is a dead weight when it's running out of current. I'm sure Elon Musk already have a equation of how much power to weight ratio can give the amount of distance per charge. And let's not forget the possibilities of having the entire car outer layer skin to be coated as solar power generator material. I hope you haven't watch the video before reading this.
---
▶️ 3Speak