~Lettuce vegetables~
This vegetable is no longer a rare vegetable for some people, because this vegetable is easily found in local markets, both in my area and in all of your areas. Because I know this vegetable is very common for some people.
Its soft and crunchy leaves make people love it very much, and besides that the leaves of this lettuce are also very rich in benefits. As generally I and people know that this vegetable is very useful for refreshing the eyes, bones and others, you should be able to search for it on Google search, because there is a very complete description.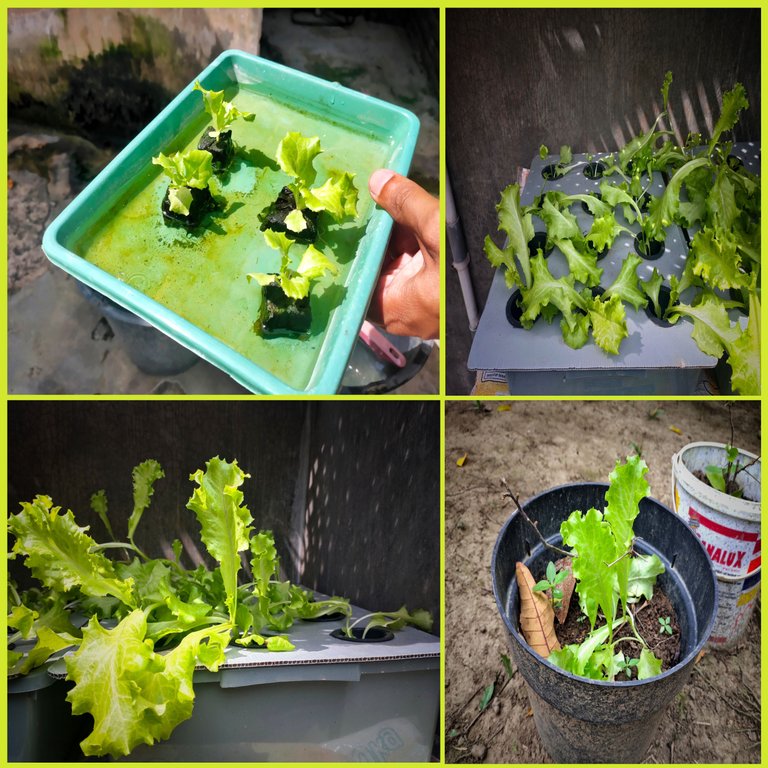 I have a friend who is taking care of the plant, he takes care of it only for vegetables/consumed by himself, not for sale. He only planted a few seeds, not so many, and this was the first time he had grown these vegetables.
In my discussion with my friend, he said that this plant is not free to plant, it must have a special place or super maximum care to get thick leaves.
Below is a lettuce that has a lifespan of about 20 days, and the treatment process is to place it in a container filled with a little water, to grow quickly.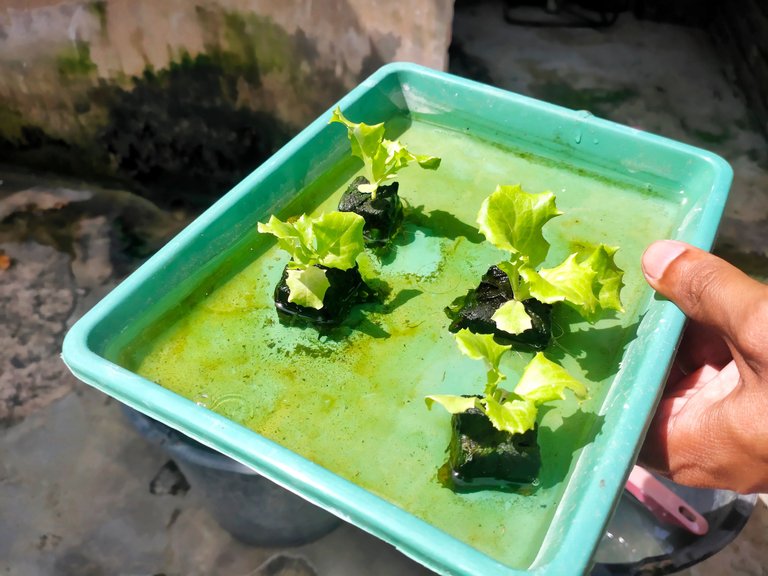 If at the time of planting this vegetable in a place that is not supported, such as soil that is fully exposed to sunlight, then this plant will quickly wither and die. Because this plant is a plant that is weak in stem resistance.
Well, below is lettuce that is more than 40 days old, and already looks like vegetables that are ready to be sold in local markets.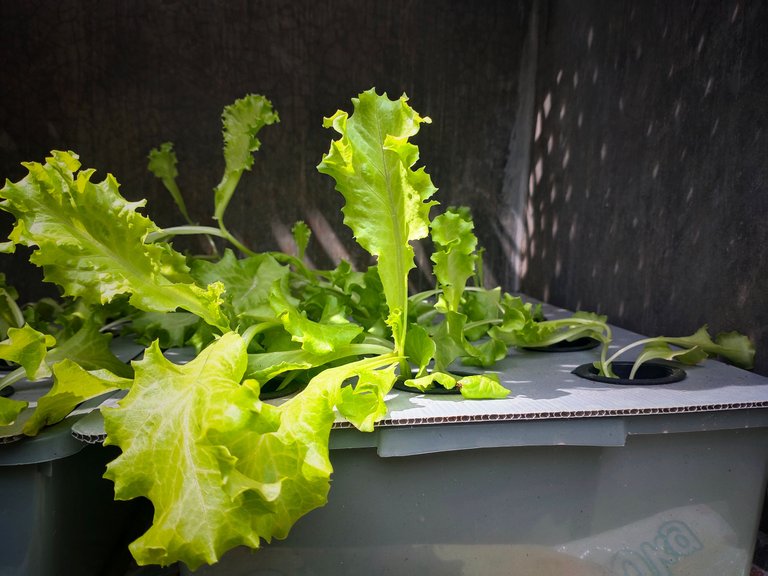 My friend had bought a stand/place for the lettuce nursery, which was not too big, only 1 meter wide.
...and the way of treatment is also only based on the internet, no one told him and he also didn't want to ask anyone, this was just an experiment for him, amazing in my opinion.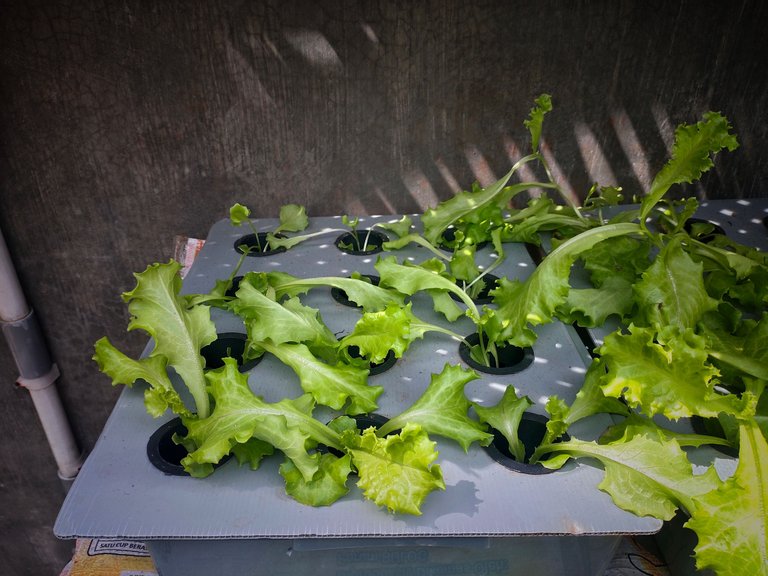 Several times he tried to take this lettuce out in a place that was directly exposed to sunlight, but according to him this lettuce must need sunlight to grow regularly, but we must be able to control it to move it to a shady place when it always starts to look wilted, and that means lettuce enough to get solar energy there.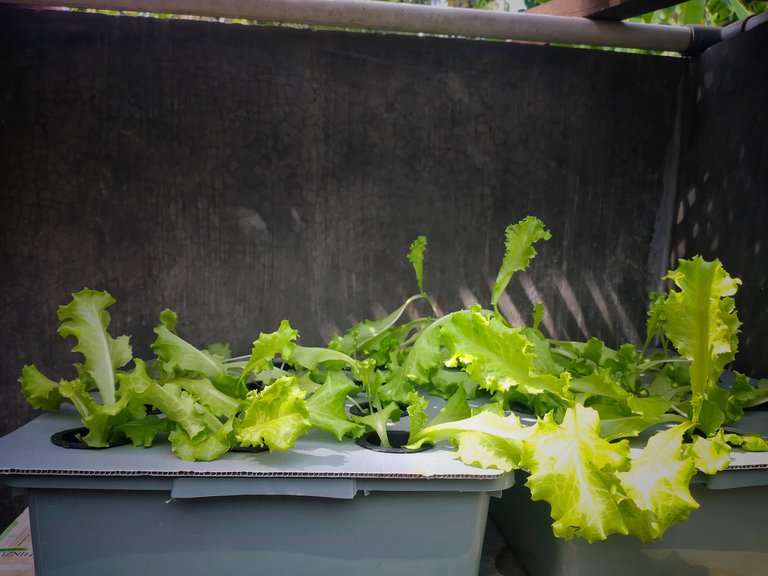 If you notice that the lettuce has unstable/uneven growth, so that's why some of it is used as experimental material in what I mean above, so that some of the leaves have wilting and the growth process is long, while the age is the same.
Not only that, seeds that are a month old, some are also transferred to flower pots, this is also intended to compare the final results on the lettuce.
It turns out that it is true that this lettuce should not be left alone, it will not grow optimally as you can see in the photo below.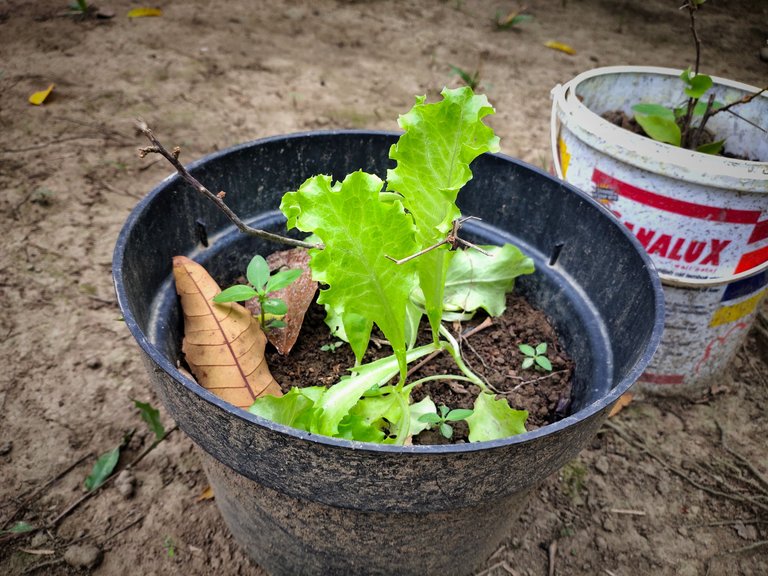 I think this plant is interesting for us to take care of in the future, process by process we will be able to value, and even if we can plant in large quantities, it will most likely be profitable, because the selling price is also quite high.
Enough of my garden journal, I hope you can understand what I mean, and I hope you enjoy it.
All the photos are original from me and the camera shots of the Vivo smartphone which has a 32Mpx sensor.
Best regards
Take care of your health and create happiness for you and those around you.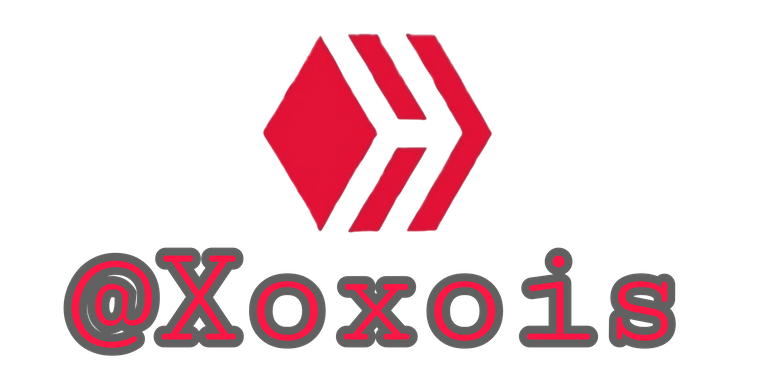 Original content from @xoxois