Hello everyone, to those of you who like the world of agriculture you should be able to listen to some of my reviews about this field, this is a new science for me and all of you.
I have previously discussed about these tomatoes at the same location, but at that time the age of the tomatoes I meant was still relatively young and had not yet reached harvest. After a month later I returned to the garden to see the development of the tomato plants, and coincidentally there (the owner of the garden) was harvesting tomatoes which he took good care of.
Previous post link:
Tomato cultivation is so exhausting but the results are more satisfying 🍅🍅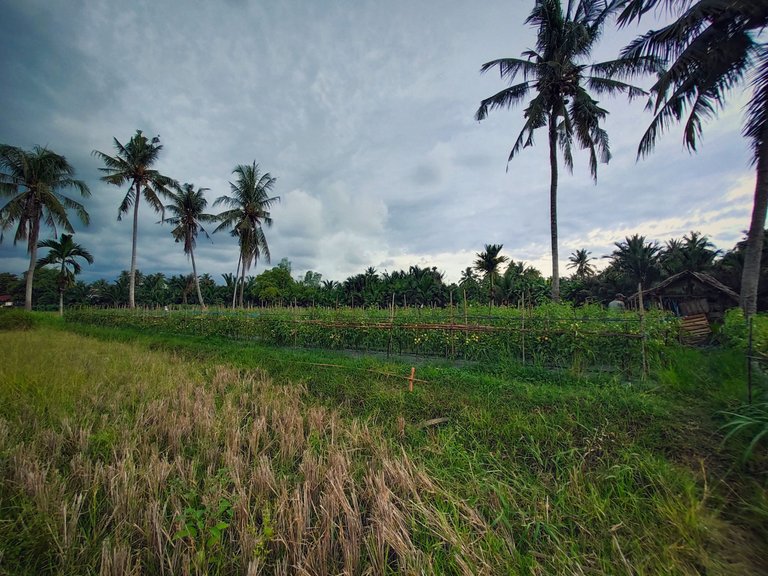 This gardener I know is very brave about every goal he sets out to achieve, one of which is a plant he manages very well. This tomato plant that he is taking care of is not the first time, but he has tried it several times, in fact he was once the talk of the local residents about the failure he got on the plant, he did not give up and did it with full confidence and finally he was able to reach a point like this. The journey he has taken is extraordinary, remaining consistent in agriculture, trying is the best way according to him.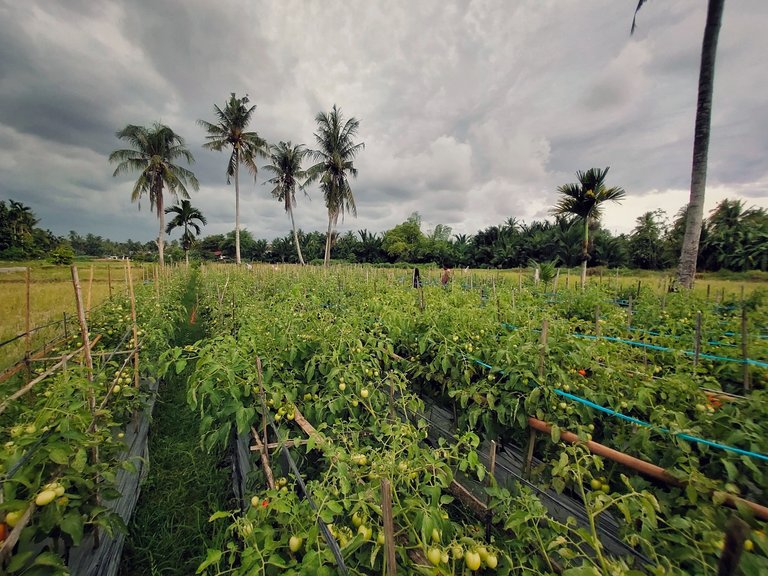 The plants that I saw were classified as healthy plants, which were very minimal in disease, even people also judged them the same as me, because this tomato treatment was very well done.
At the age of 2.5 months after this seedling, the tomatoes produced are ripe, and my arrival this time is the 3rd harvesting process, or you could say 5 days after the first harvest.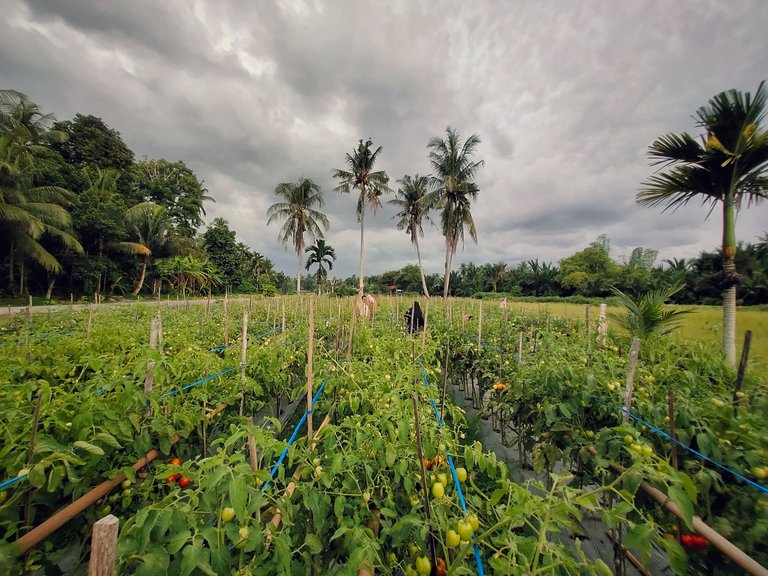 Below is a garden owner who is picking red tomatoes, he told me that he is very satisfied with the results he is getting now. What's more, he had good moments for the price of tomatoes at that time, the price of tomatoes in the local market (Bireuen, Aceh) was around Rp. 6,000, equivalent to $0.40 US dollars. The price belongs to the good or high category, because the normal price is only around $0.3 as I said in the previous post. It could be that the price is lower than the normal price I mean at certain times, because the tomato production capacity exceeds the market demand limit, so the price drops.
The results obtained, tomatoes are still very fresh and the fruit is large, so it looks very beautiful.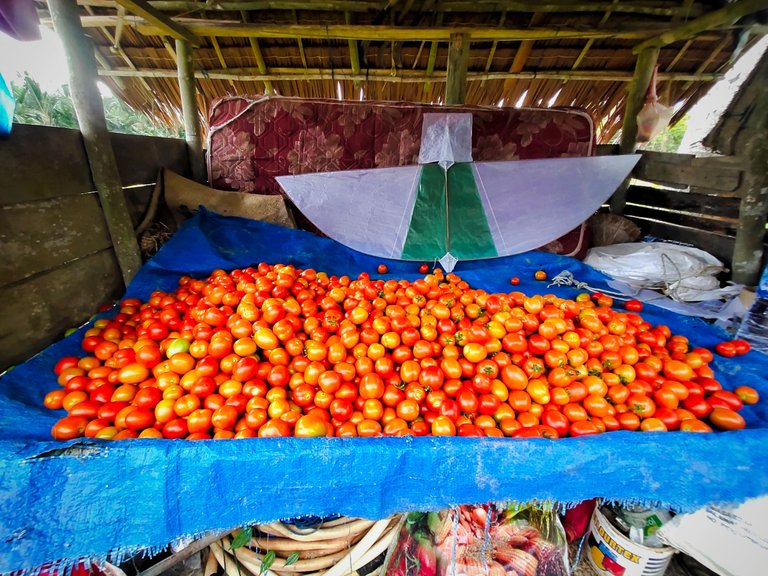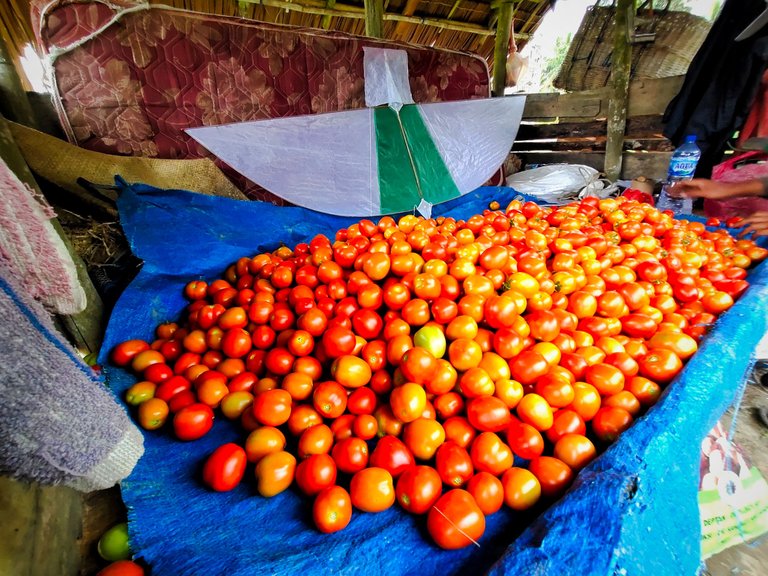 There were several people who helped pick tomatoes at that time, and those people were those who knew how to pick the right ones. I can only clean the tomatoes they have picked, so that my presence there does not irritate them over me. 😂😂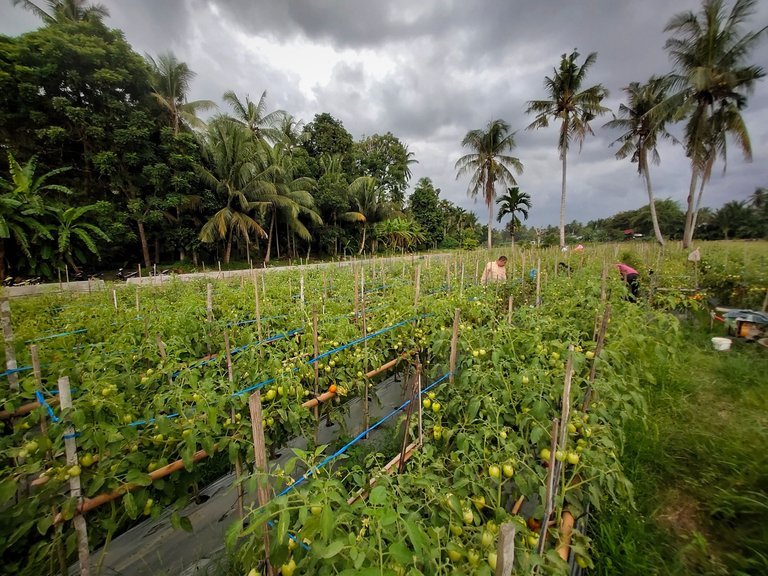 While helping them I also chatted a lot about this farming world, maybe I can practice it in the future.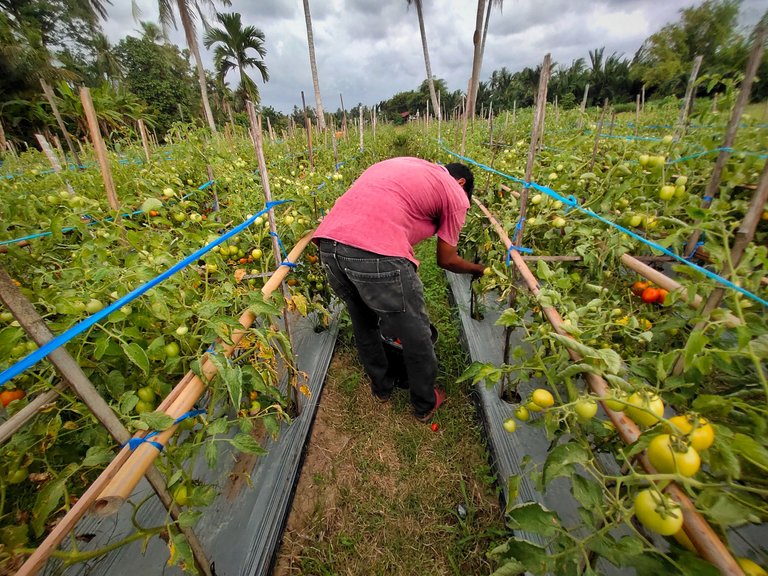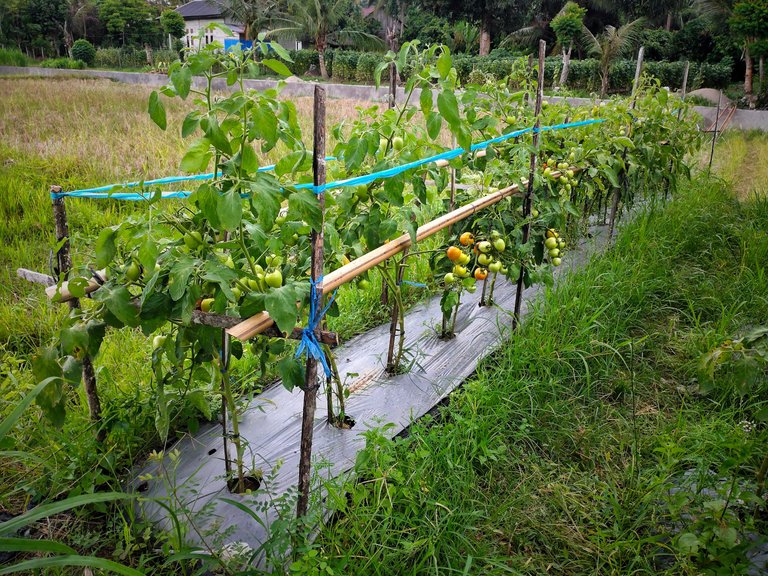 After being there for almost 1 hour, I tried to take some pictures of this tomato in the garden, it seemed interesting too. I hope you enjoy what I photographed.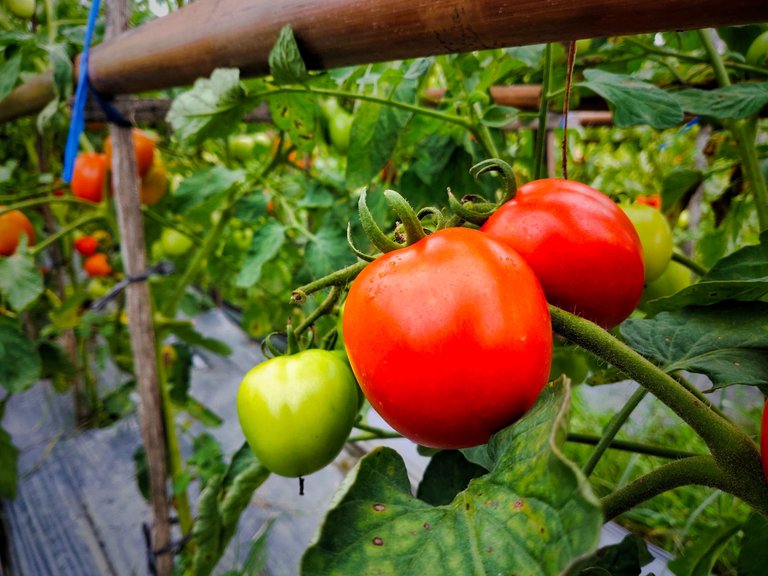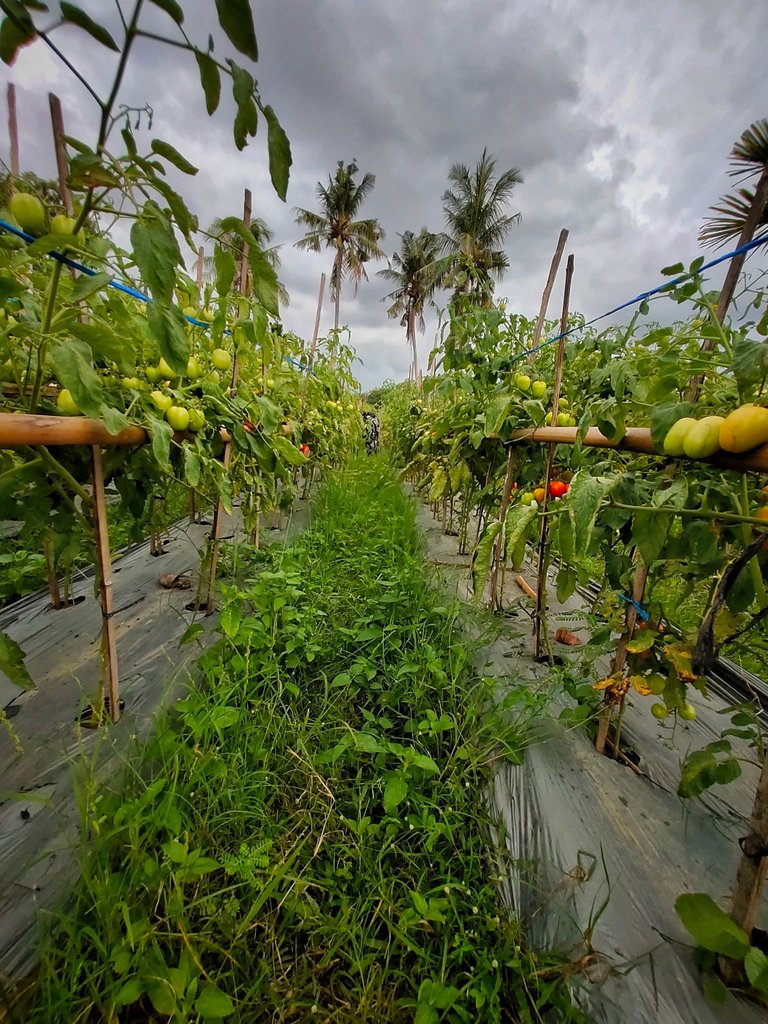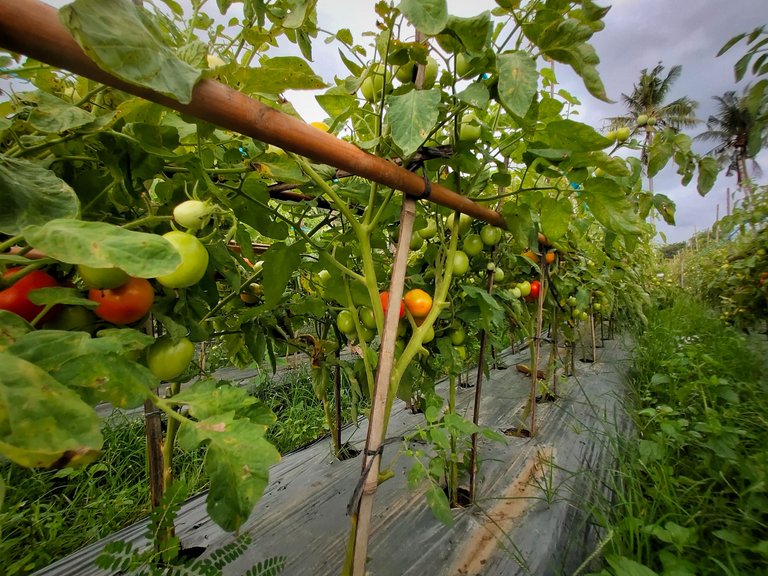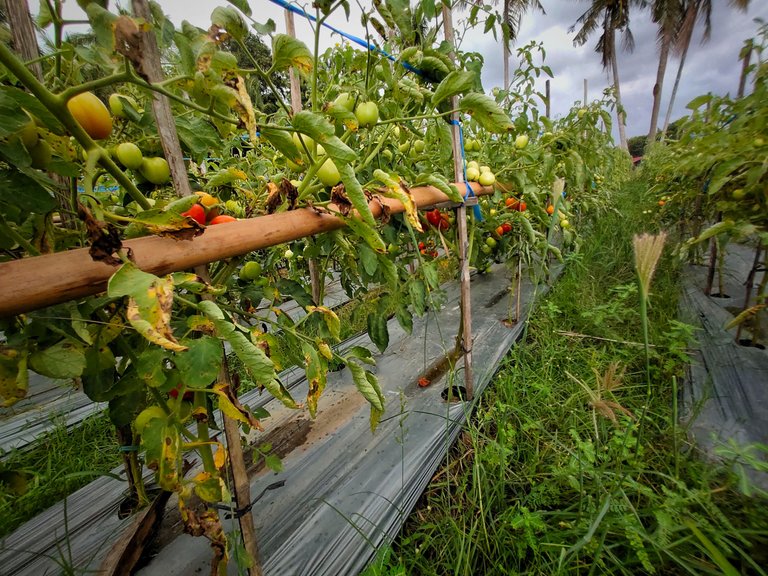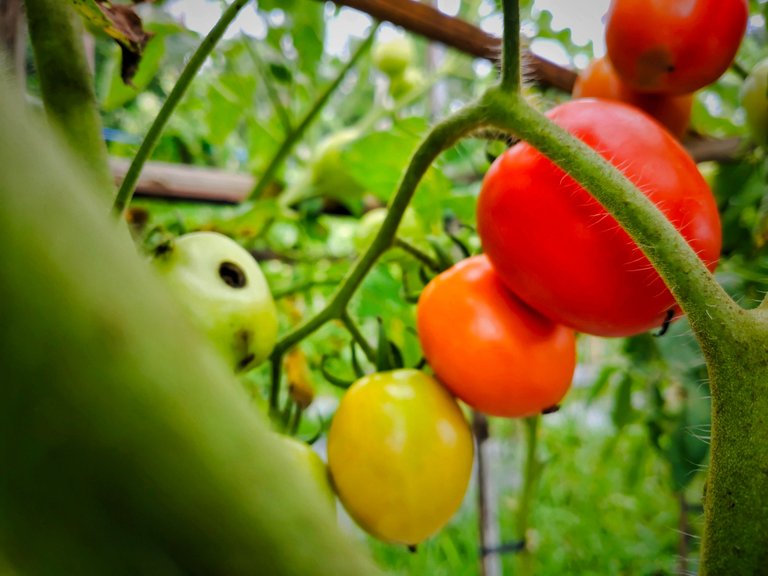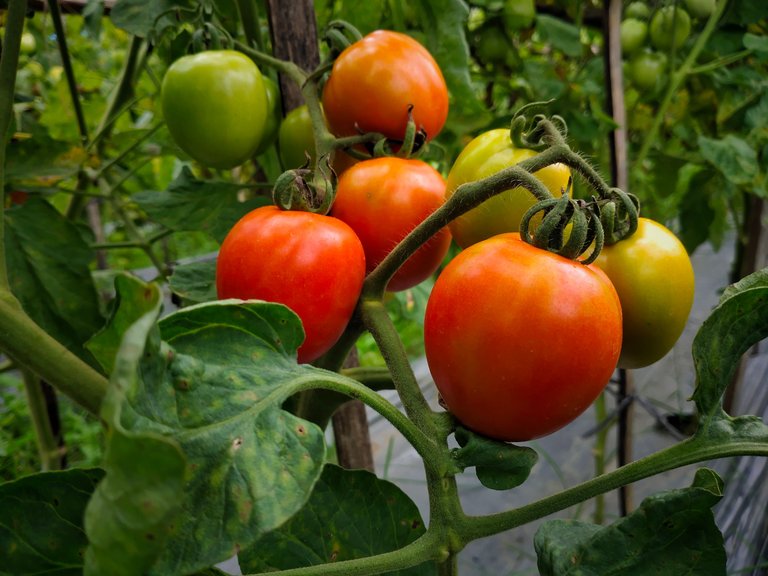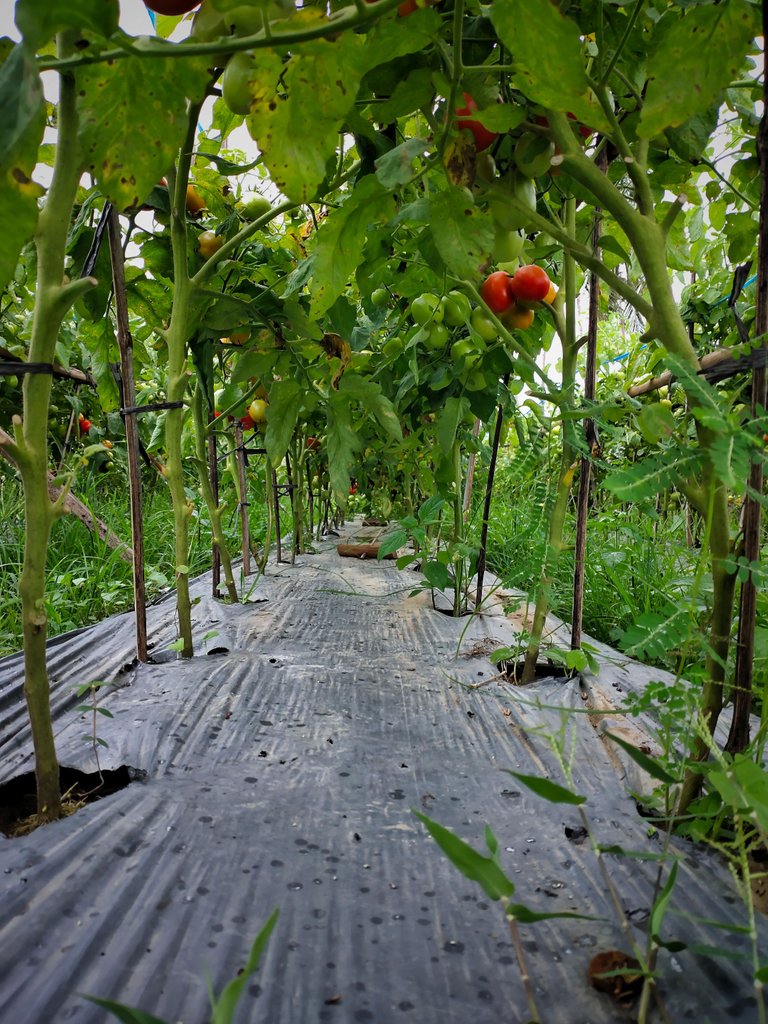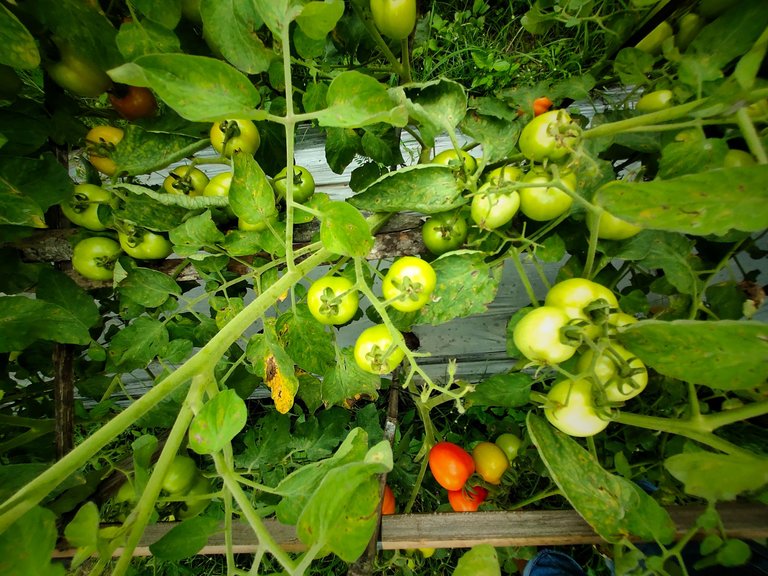 Besides I got some photos, I also got knowledge about agriculture there, because they also told or encouraged me to be able to adapt to this agricultural world. Since this field belongs to the field that I want one day, the saga might be able to farm well and full of enthusiasm one day, I hope I can do it.
All the photos I got there were the result of the Vivo smartphone camera lens which has a 32Mpx sensor, and a little color editing to produce photos that are beautiful to look at.
Thank you all, this post might be useful for me and all of you.
That is all and thank you.