You may already be familiar with these fruits, too often you find or you see in the environment of the people around you. But there are some people who don't know where the cucumbers come from, and of course there are farmers who are trying hard to create healthy cucumbers.
As I can see today in a cucumber garden owned by a friend of mine who at that time was harvesting cucumbers which he took very good care of for 2 months. I got a phone call from this friend of mine to tell me about the harvest he was doing, it wasn't just at harvest time that I met him, even when he was still taking care of his plants I was always there, even I also helped him for the new knowledge I would get there. He called me to show me the harvest that I got, to make my passion big in this world of agriculture. I immediately rushed to come there, because I really wanted to see the harvest that for the last 2 months he was taking care of.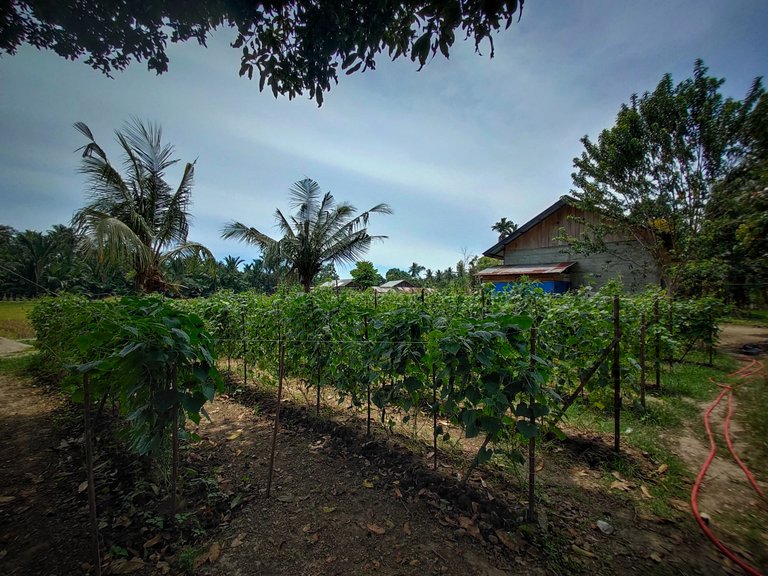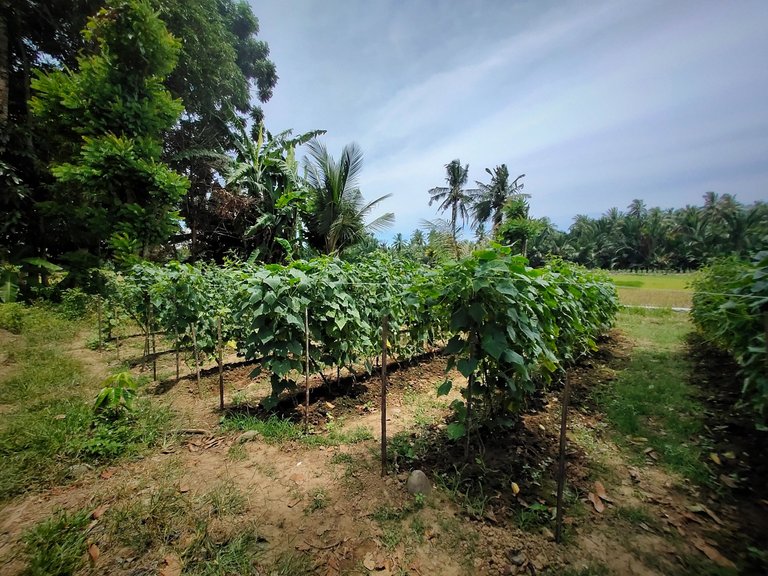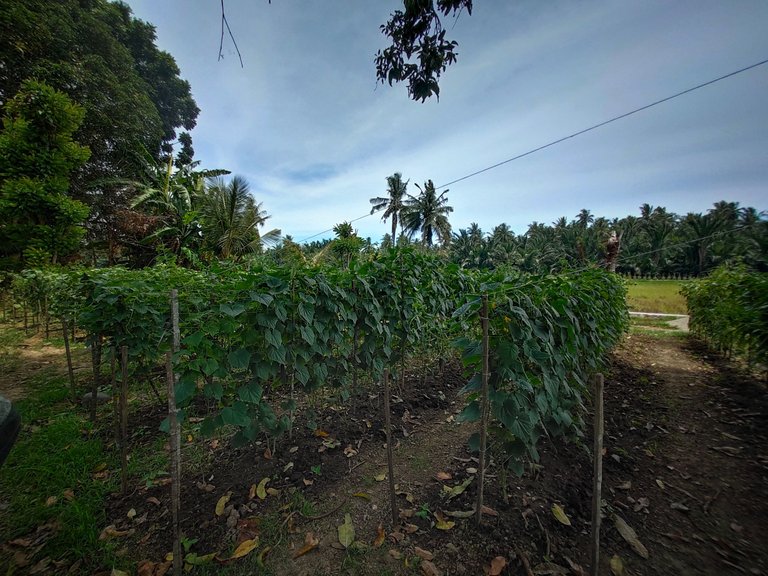 This harvest is not the first time, because he has picked it before not to be traded, maybe because the first time he harvested cucumbers, there were not so many, only a few kilograms, and it was very difficult to sell. But when the harvest is quite large and the weight is also large, so this harvest can be sold in the local market.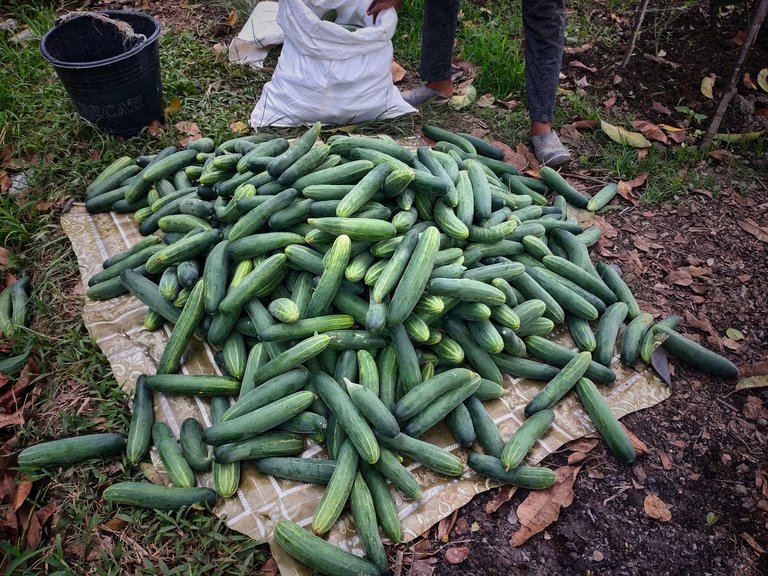 This cucumber is classified as fresh or healthy, because in terms of shape and color it also looks healthy, and this is what many people out there are interested in. For local markets, what I mean here is the local market in Bireuen, Aceh, Indonesia, and those who will bring the harvest there are agents or people who buy up all our crops to bring them to the local market.
Around 100 kg at the time of harvest, and that number could increase in the next harvest. For the price of cucumber at that time around Rp. 3500 ($0.25) and at that time the amount of money he got was around $25 and that was pretty good for the harvest, because in the future it could be several times more than before.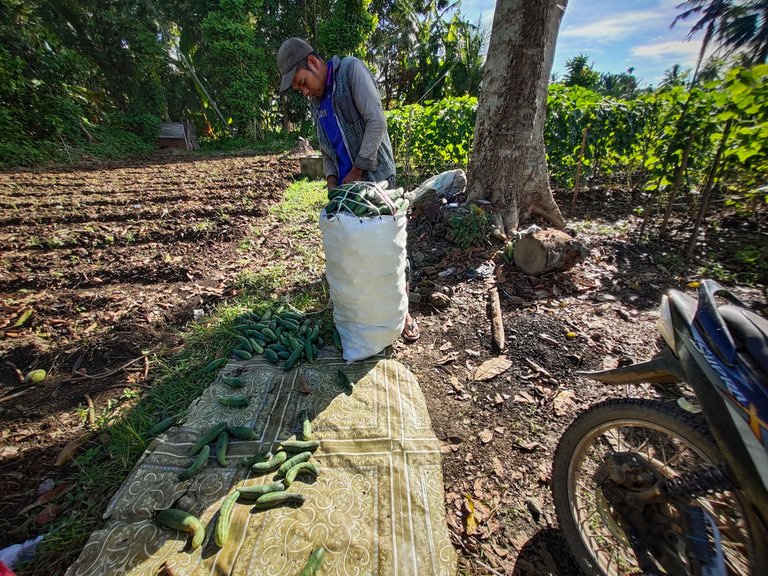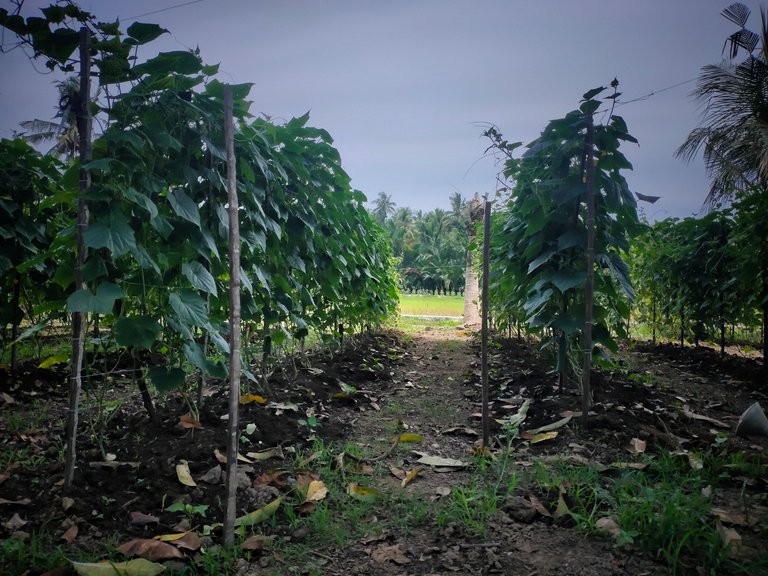 On the other hand, I also took pictures of vacant land that has been cleared, it turns out that the land belongs to his brother who plans to cultivate chili trees. It is classified as a plant that is difficult for people to do, because the maintenance is too complicated, if successful, the money earned is also very large. Even someone can get rich suddenly if they get a high price when the harvest arrives, and if the chili produced is also good, it is very likely that the capital spent will return when the first harvest, and the next harvest is a net profit from the plant.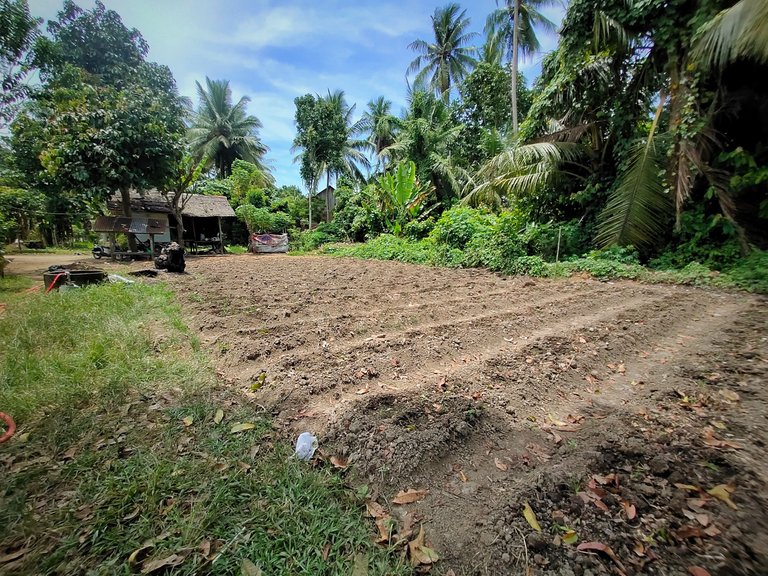 After everything is done and put into the sack, then the next step is to bring it to the agent who is ready to accommodate all the existing plants or fruits.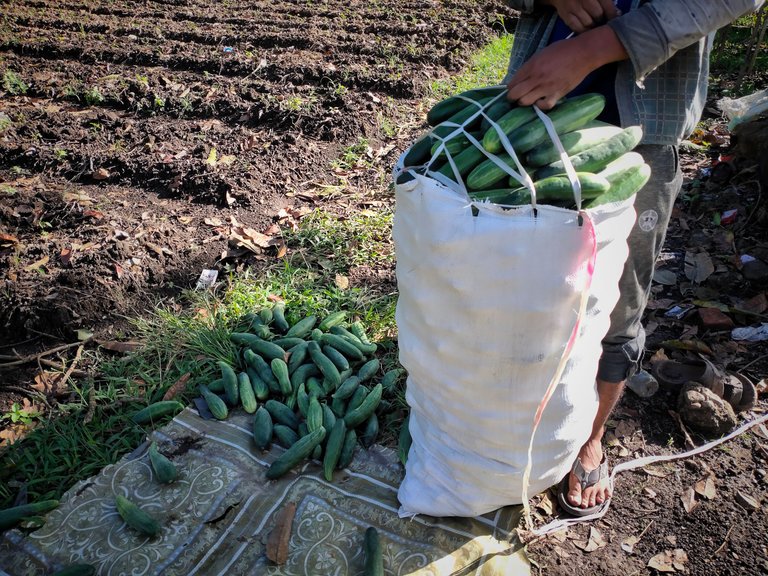 In this way, I am very excited in this world of agriculture, because I have entered into the world of farming and gained very valuable knowledge there. I really want to cultivate something that can reap the results in the future. I should be able to and will try.
You should probably also read about my post some time before, I've also discussed this cucumber from a young age.
Previous post link:
Cucumber cultivation and its maximum care for a more satisfying harvest.
Thank you all, this post might be useful for me and all of you.
That is all and thank you.