Hello everyone, to those of you who love and contribute to the gardens in your neighborhood, it's a noble job and certainly a lot of fun.
Today I would like to show you some photos of the garden which has several plants being cultivated there and almost reaching harvest time.
Exactly 20 days ago after my post was published, I discussed this garden and at that time there were cucumber plants being harvested, also there was also vacant land that was under maintenance, this was to make the soil more fertile and to avoid soil viruses that will attack plants later.
You can Click Here to see the previous post that I discussed about the garden.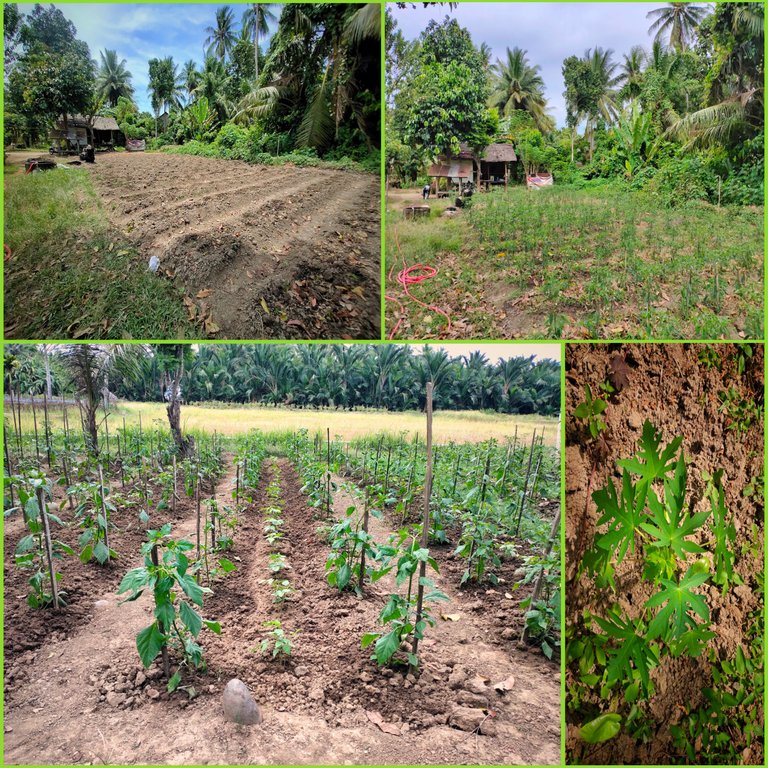 Today right after one month ago I went back to discussing the garden, because in it there are 2 types of chili plants, and there are differences between one and the other.
Alright, for the first time I want to discuss plants that grow fresh and are minimally infected with viruses/diseases. Below, if you look carefully, there is a garden/vacant land that has previously been treated to make the next plant fresher and free from pests.
~Red chili~
Red chili or what we usually call Awee chili, which has a long shape and is of course very common we see in local markets around us all. The chili plants grow very fresh and have minimal disease/pest, that's because the soil used is classified as healthy, so soil viruses will not attack the chili.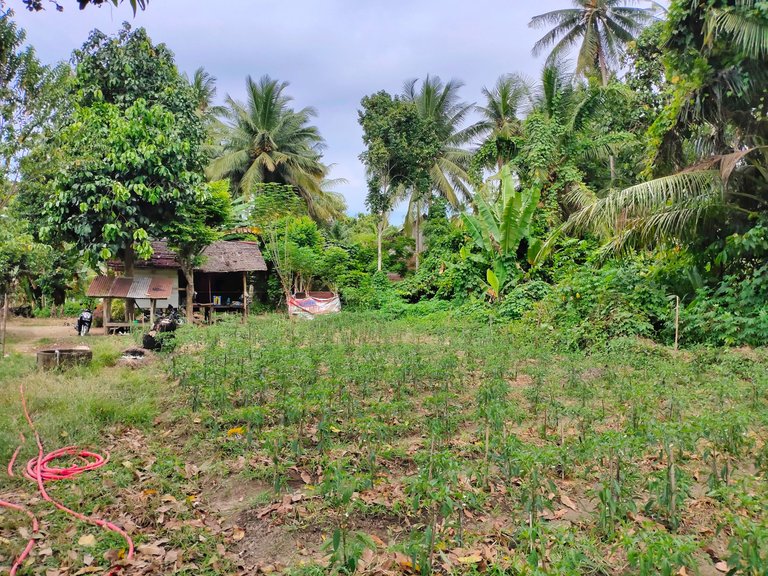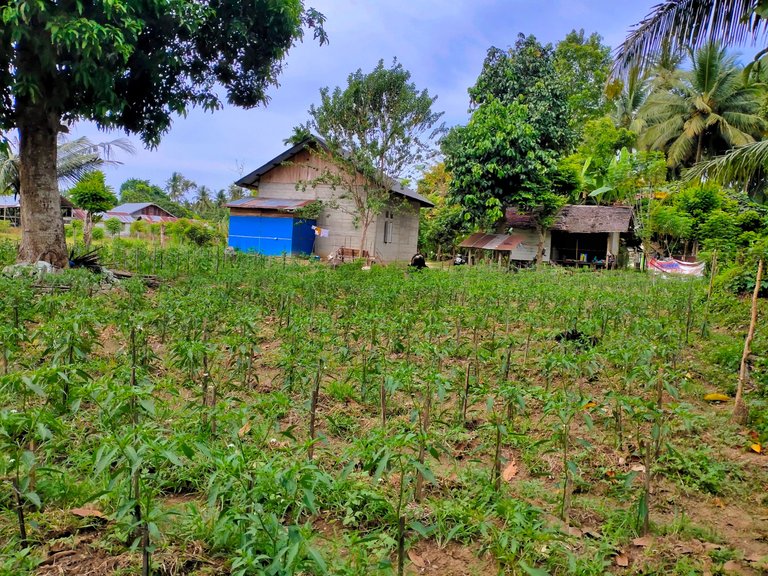 You can see in the picture below, the chili tree has healthy leaves between thick and very soft, it indicates that the chili tree is normal and will bear fruit in the next few days. The chili flowers are starting to come out and even some of the chilies are starting to show, but because this is an early process for the birth of this chili, it is very likely that it will fall off and will bear fruit on the next flowers.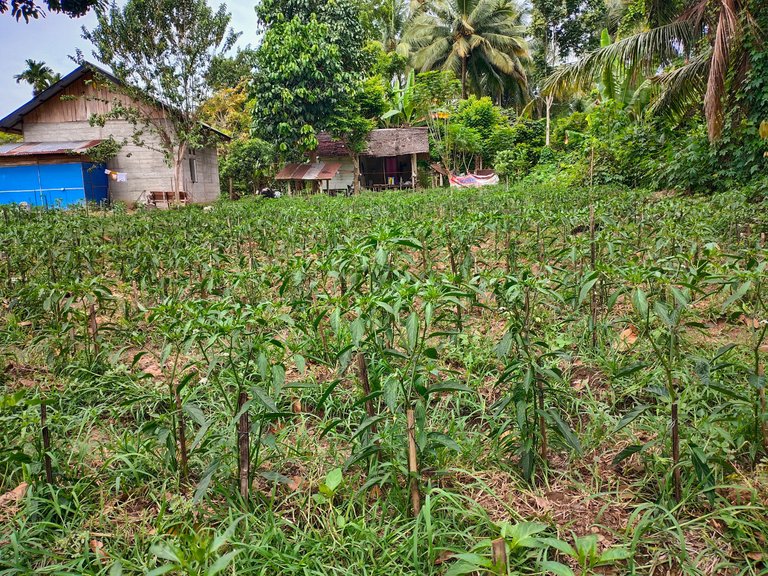 ---
Now below is the soil that is not so fertile, it's because of the former from the land of the cucumber tree, Click Here to see the soil marks from the cucumber tree. So that soil pests / viruses will succumb to the next crop, as in the photos below.
~Cayenne pepper~
Cayenne pepper is known for its very spicy taste and of course there are also very many fans, but now I want to invite you to see the process of cultivating this chili so that you have a little insight about it.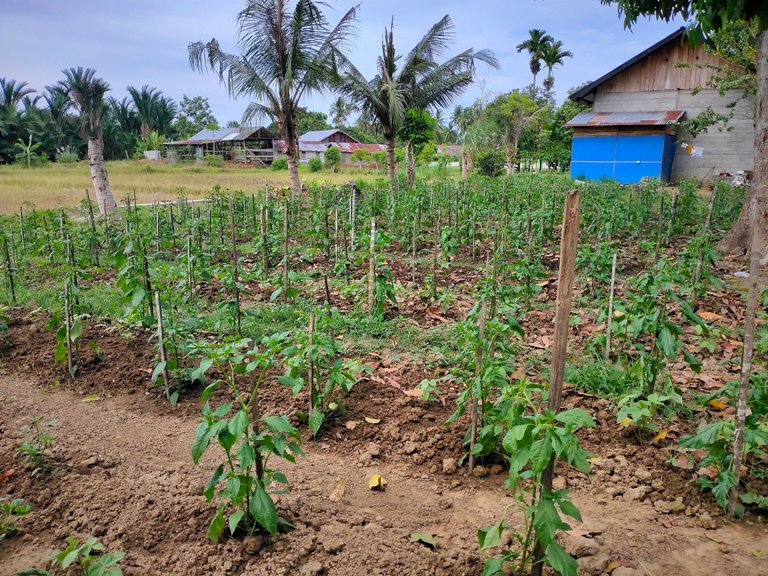 The seeds you see below are chili seeds that are almost 2 months old, and these chili seeds are the same as the chili I'm planting. But right now I'm waiting for the development of my chili which I have given fertilizer a few days ago, it seems interesting for me to discuss next.
Click Here to see my previous post about chili.
You see in the cayenne pepper below that has been affected by leaf disease, the leaves begin to curl and fall, it's due to virus attacks from the soil that has the disease. But how to solve it?
Of course, it takes extra energy there to bring this chili back to health, with various drugs that we must provide to make the chili back to normal. Maybe in the next post I will discuss it if this chili is successful to grow normally again.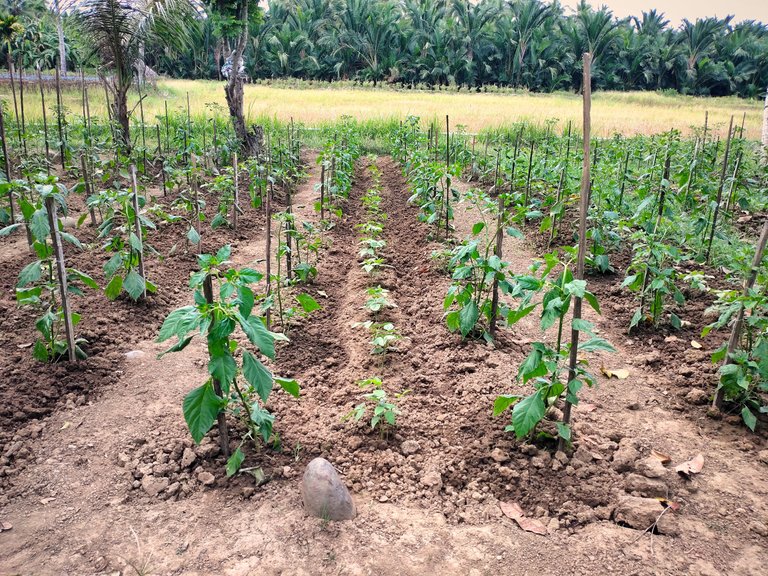 Below is a papaya plant that is still one month old, growing with a lack of water, because it is in my area is the dry season.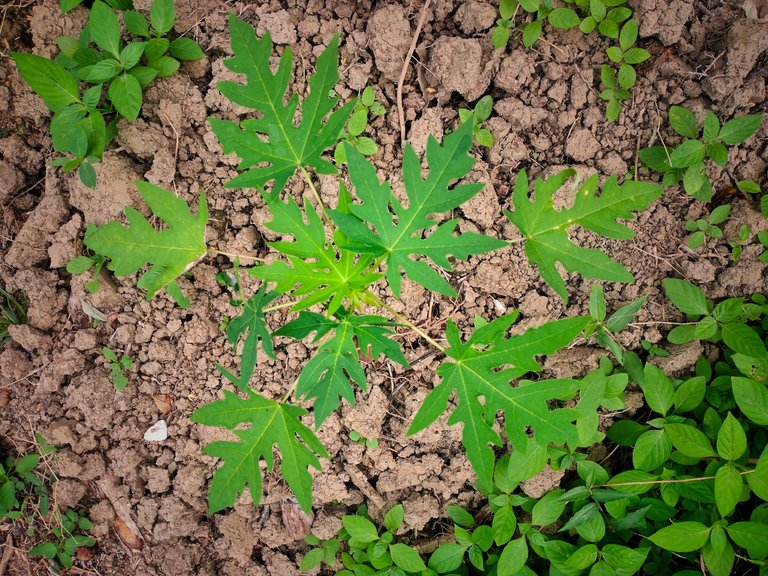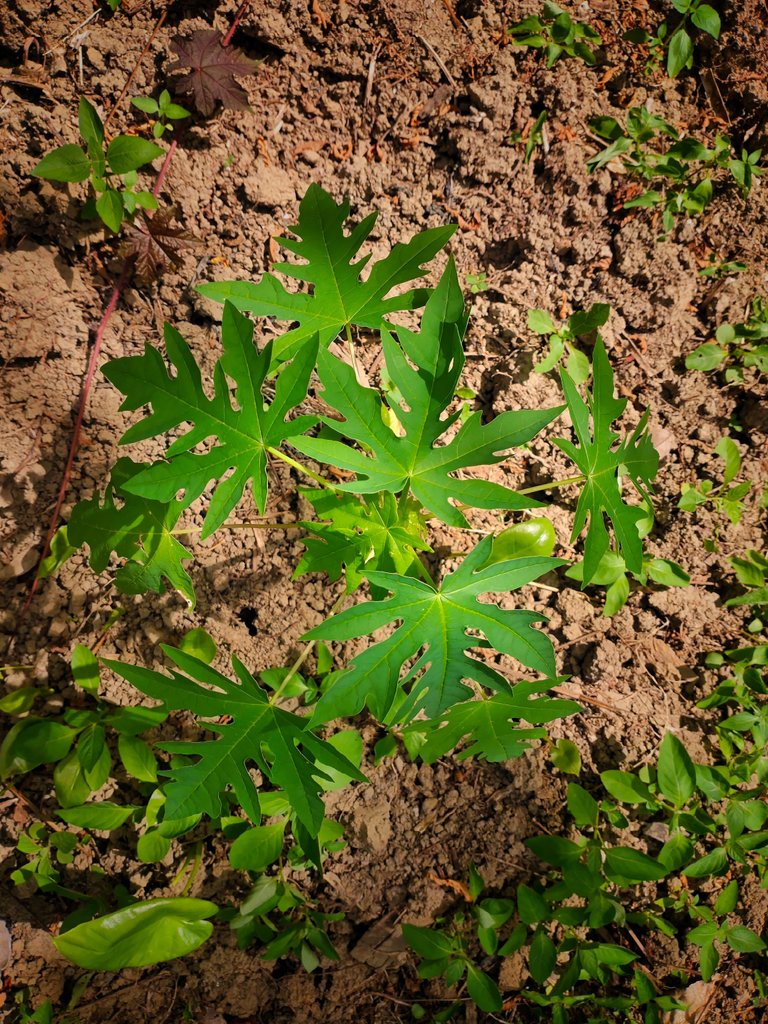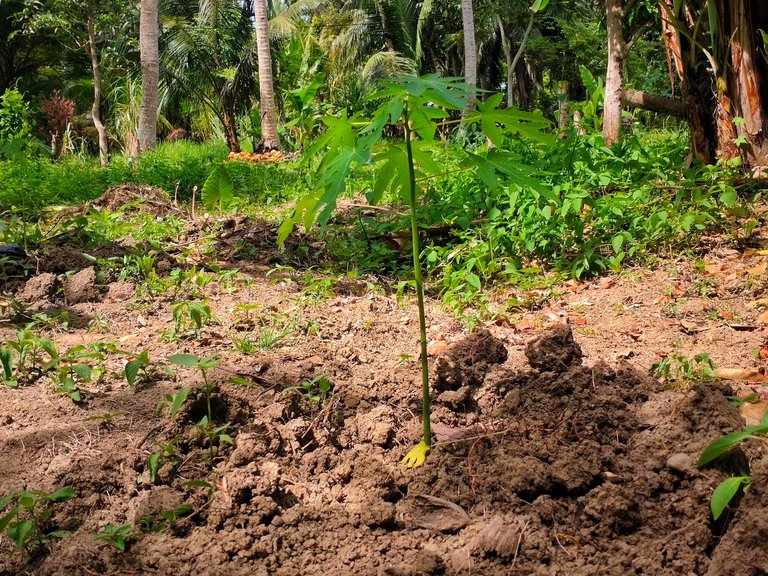 There is one example of a chili plant that has fruit, and is about 2 months old. If you look carefully there are leaves that are not very healthy, they are affected by leaf disease and still bear fruit, but if there is maximum care for this plant then in the future it will grow normally.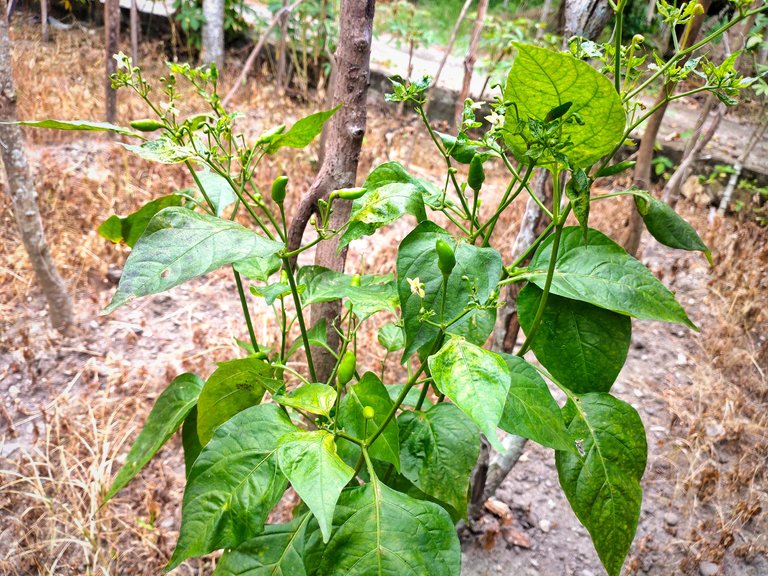 Hopefully I can talk about the chili plants again in the future, and of course there will be good developments in these chilies.
Hope you are entertained and gain knowledge about plantations, because gardening must have enough knowledge to make plants grow normally.
Thanks to all of you, see you next time.
All the photos are original from me and the camera shots of the Vivo smartphone which has a 32Mpx sensor.
Best regards
Take care of your health and create happiness for you and those around you.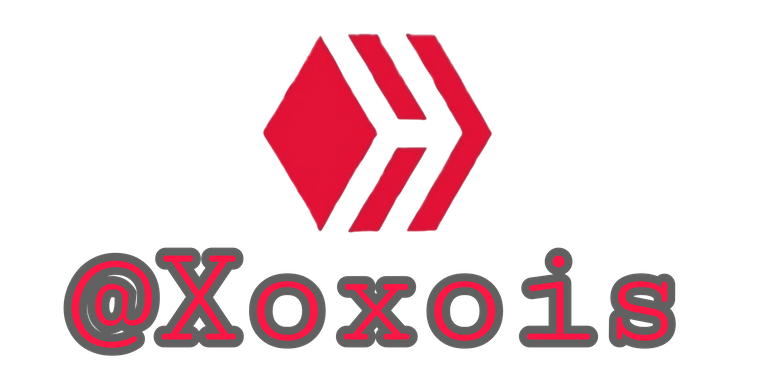 Original content from @xoxois